13 British Netflix Original Movies Released in 2022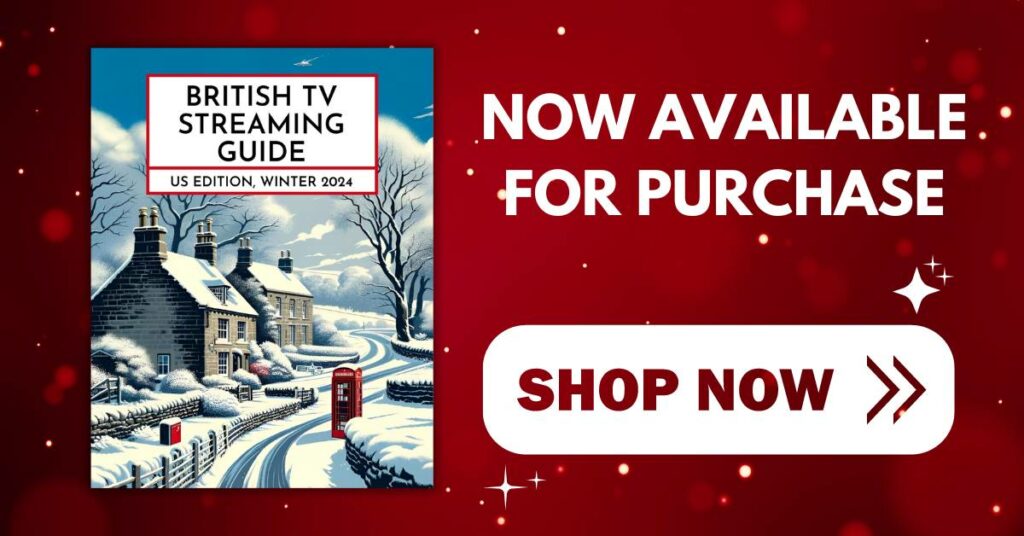 The British TV Streaming Guide: US Edition, Winter 2024 is now available. Get yours HERE.
In some cases, we earn commissions from affiliate links in our posts.
Last Updated on October 5, 2022 by Stefanie Hutson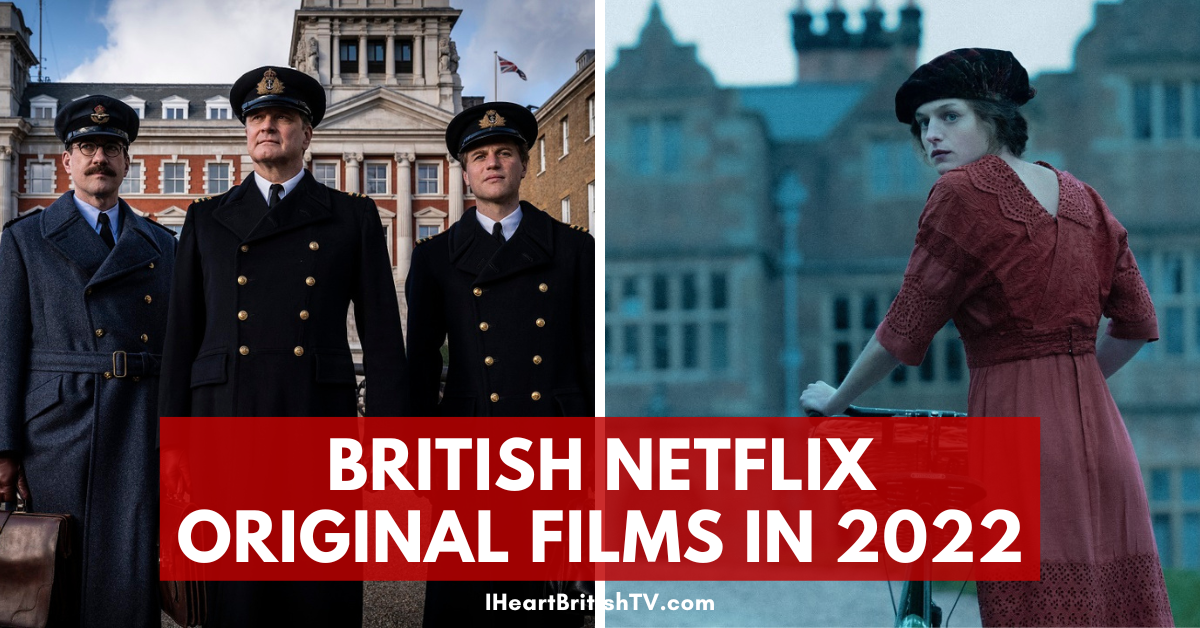 Back when streaming was still a new technology and companies weren't making the most of their intellectual property, Netflix was like an endless fountain of virtually free TV shows and movies. In more recent years, it seems like every major production company has come up with their own streaming service, and that has made it a lot harder for companies like Netflix to afford a huge content library for subscribers.
Their solution? Start producing their own content.
In 2015 and 2016, Netflix produced fewer than 25 original films. In 2022, that number will be closer to 160 – and while the vast majority are NOT British, a number of them are.
13 British Netflix Original Films Released in 2022
Because Netflix is a multi-national company and many film productions these days include cast, crew, and locations across multiple countries, we won't limit ourselves strictly to shows which are entirely British. If the source material is British or it's a co-production between countries or a much-loved British actor fills a lead role, that's British enough to be of interest to many of our readers.
I Came By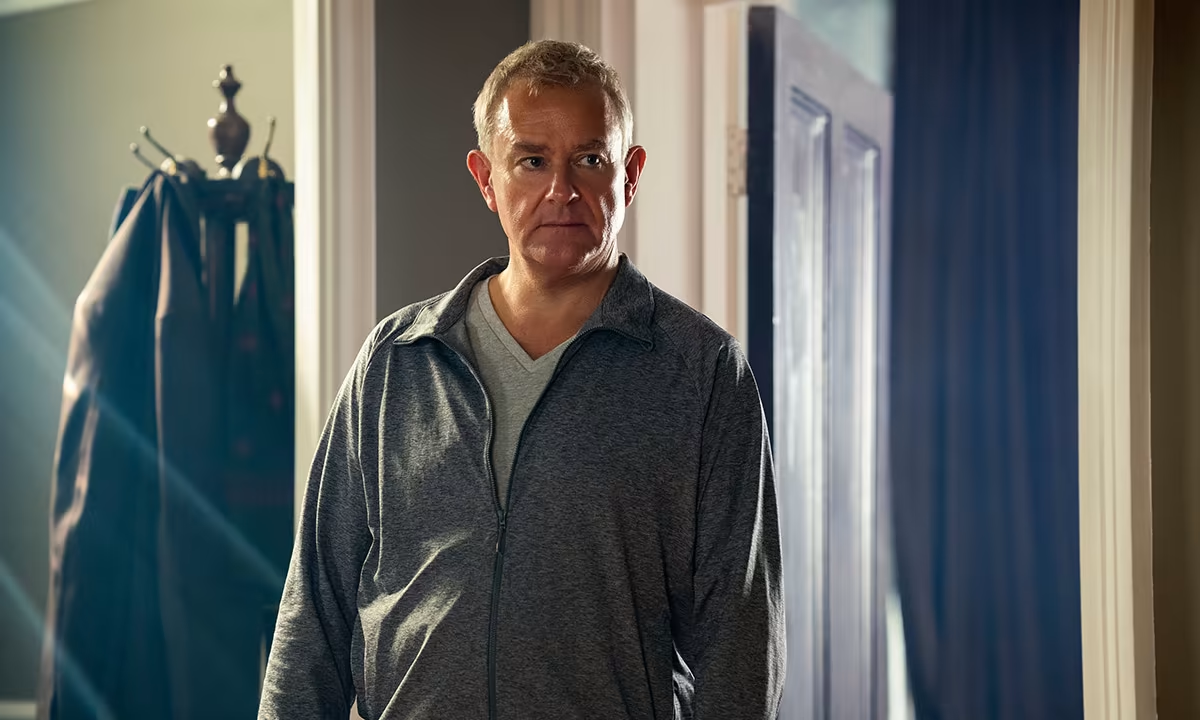 Hugh Bonneville (Downton Abbey) and Kelly Macdonald (The Victim) star in this crime thriller about a young graffiti artist, Toby Nealey, who breaks into the homes of the wealthy and leaves the words "I CAME BY" on the walls. His latest target is retired judge Hector Blake, who he believes to be a hypocrite.
Unfortunately for young Toby, he gets a bit more than he bargained for. What he finds in Blake's home is truly horrific, and it sets off a chain of events he never could have predicted.
Persuasion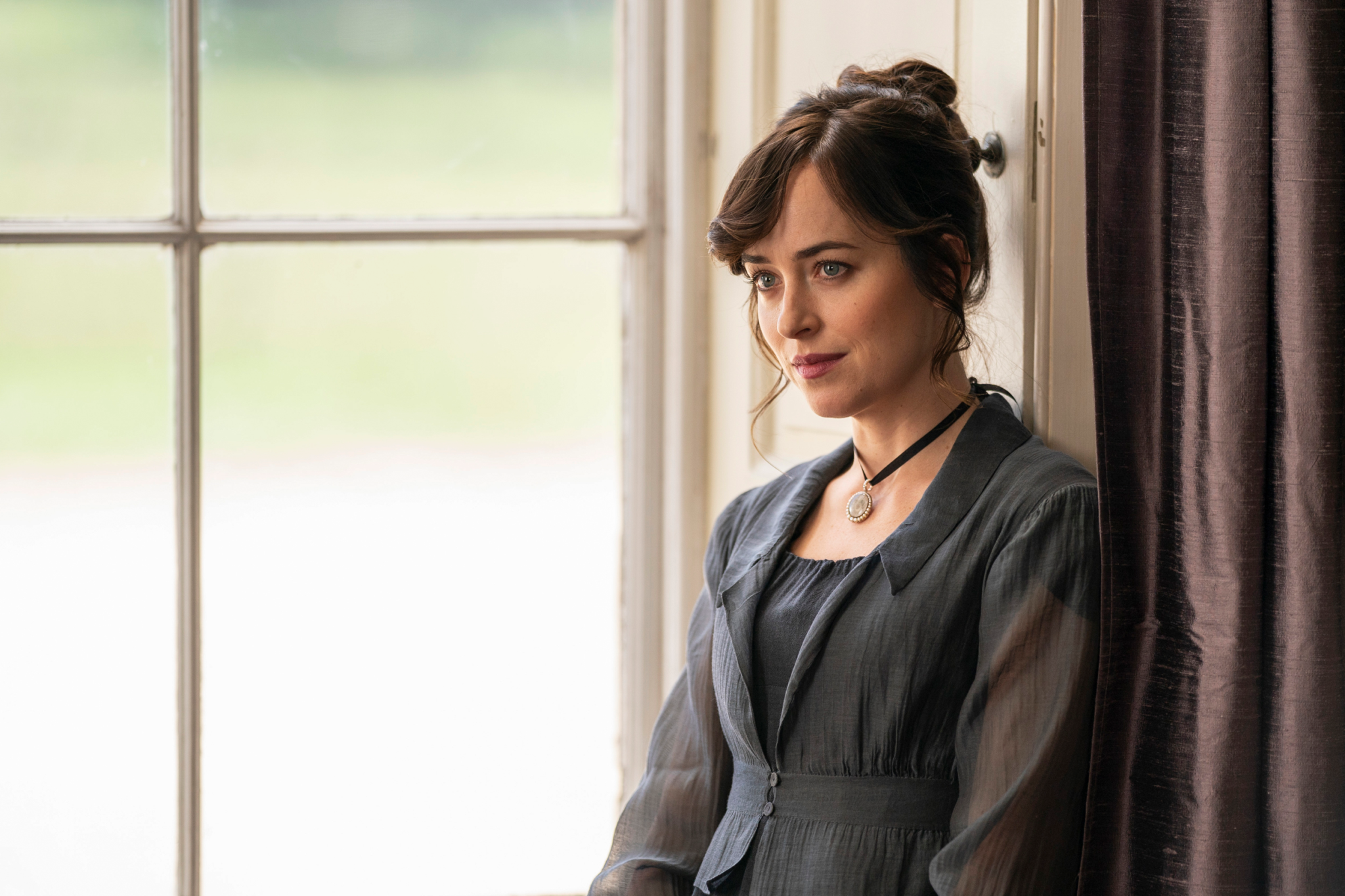 If you're to enjoy Netflix's take on this Jane Austen classic, you'll need to put all thoughts of the original out of your mind. The film modernises the source material, frequently breaks the fourth wall, and generally fails to capture the seriousness and complexity of the original. Oh, and did we mention Anne Elliot is played by an American, Dakota Johnson (50 Shades of Grey)?
If you like the new breed of period dramas that play with the genre conventions and historical accuracy, however, you might like this one. If you prefer faithful retellings that aim to capture the original "feel" of the work, give this one a pass.
Munich: The Edge of War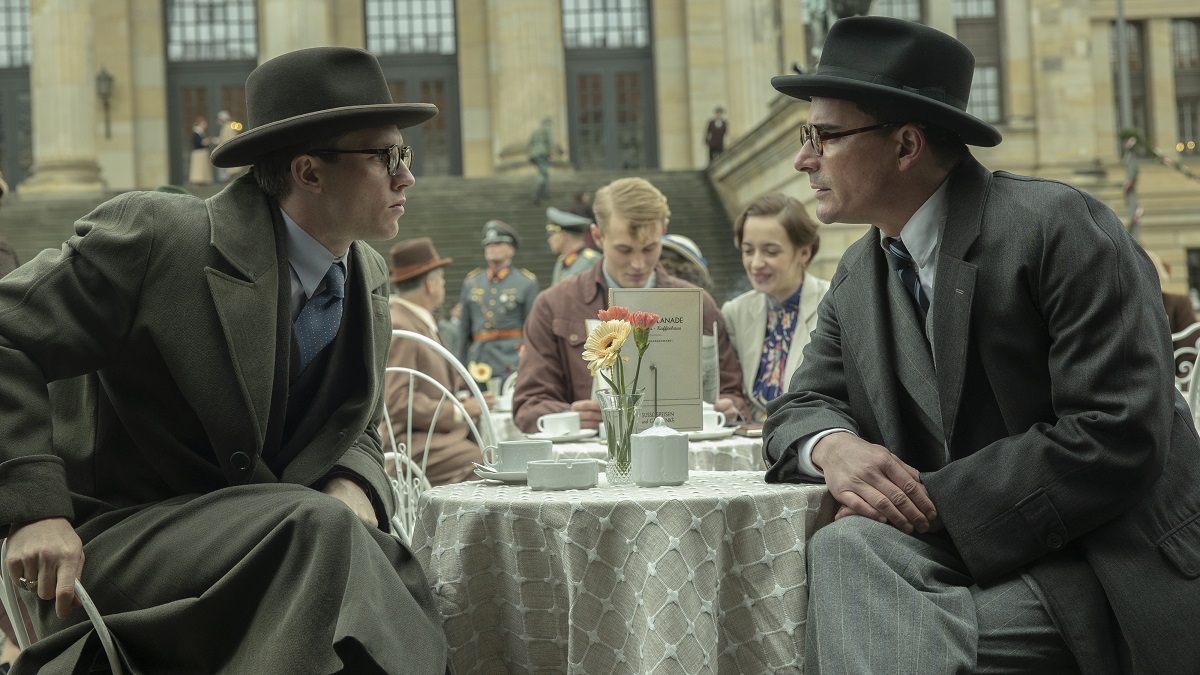 This German-British co-production is based on the novel Munich by British author Robert Harris, and stars British actors Jeremy Irons and George MacKay. Set at the tense 1938 Munich Conference when Europe was on the brink of war, it follows two former friends, now spies for opposing governments, as they each pursue the same intelligence.
Other British TV favourites in this one include Jessica Brown Findlay (Downton Abbey) and Robert Bathurst (Cold Feet).
Operation Mincemeat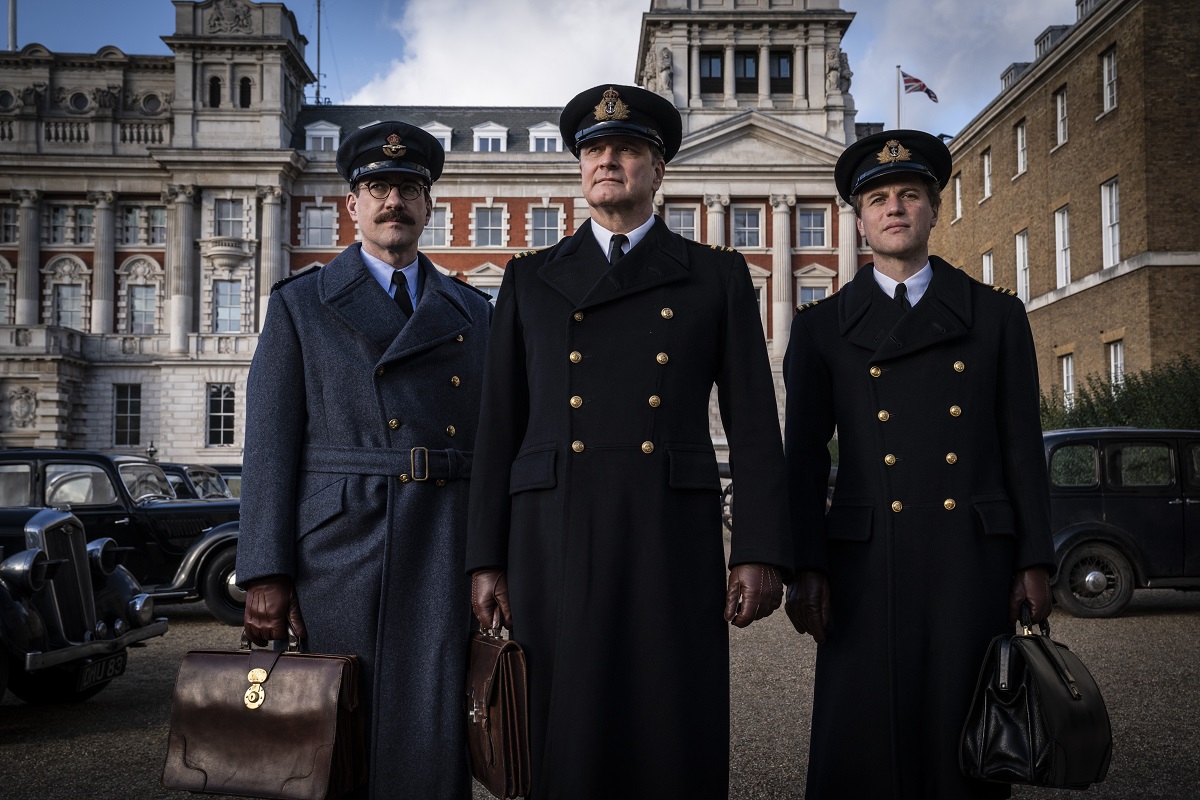 In 1943, Hitler's forces occupied much of Europe and things weren't looking great. That's when Ewen Montagu (played by Colin Firth) and Charles Cholmondeley (played by Matthew Macfadyen) came up with a brilliant disinformation strategy that would ultimately save tens of thousands of lives and change the course of World War II.
To fool the Germans, they would recruit the most unlikely of secret agents: a dead man. Using the body of Glyndwr Michael (a Welsh rough sleeper/vagrant who'd died eating rat poison), they created Major William Martin, "the man who never was".
Against the Ice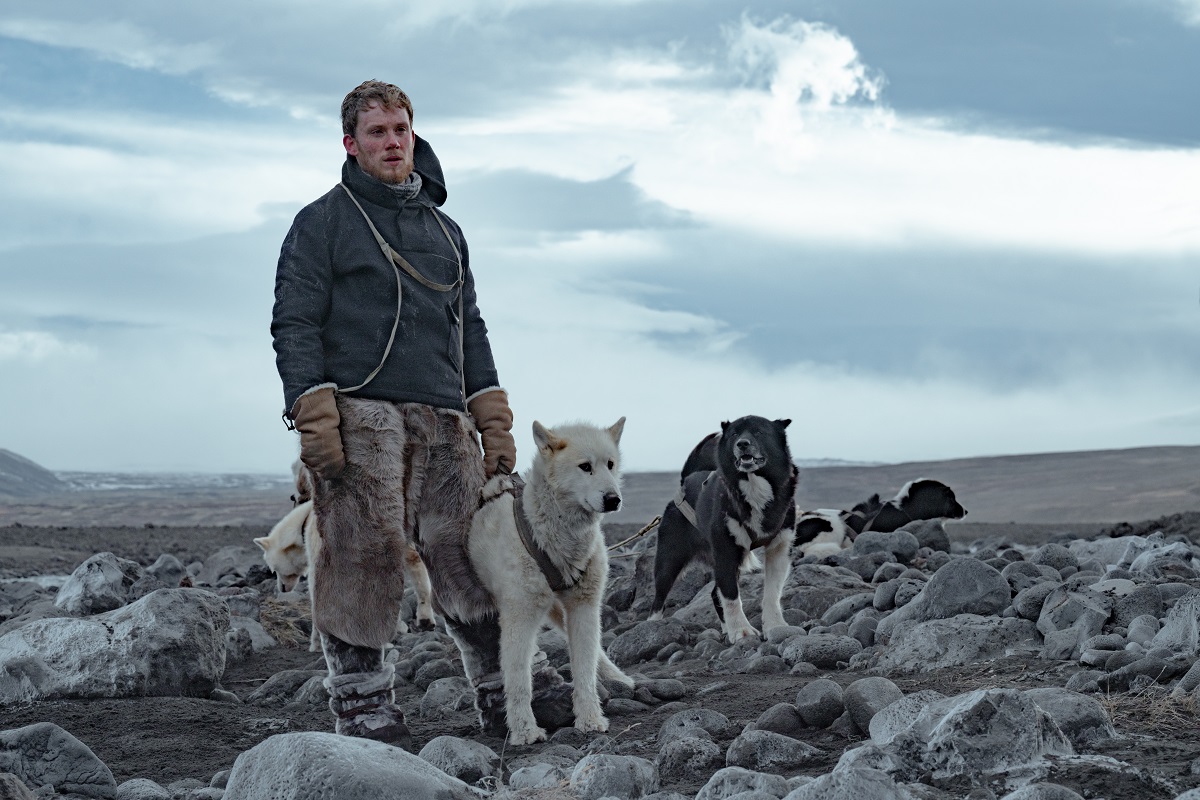 Though technically Danish, we're including this one as partially British because it includes English actor Joe Cole (Peaky Blinders) as Iver Iversen and Charles Dance (The Crown) as Minister Niels Neergaard. Set in 1909, the film follows Denmark's polar expedition to explore Greenland.
Though the initial expedition is unsuccessful, Captain Ejnar Mikkelsen (Nikolaj Coster-Waldau) finds a dead explorer with a map to a cairn that might have the information they need.
Choose or Die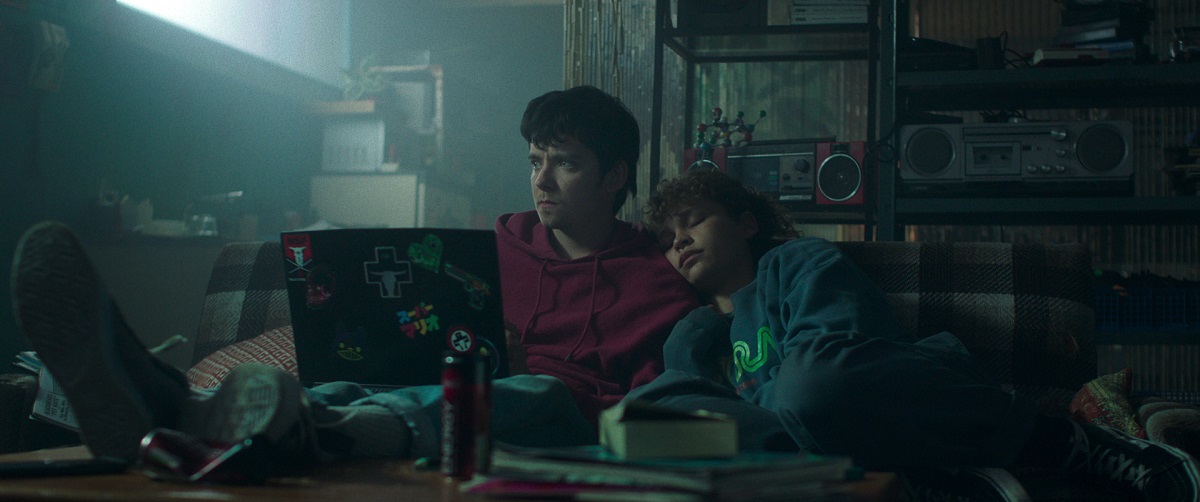 When two friends step into the world of a mysterious 1980s video game, it opens up a terror they didn't anticipate. The "game" is much more, and it soon spills over into their real lives, forcing them to make terrible choices.
Robert Englund (aka Freddy Kreuger) is part of the cast, along with Eddie Marsan (Jonathan Strange & Mr. Norrell) and Asa Butterfield (Sex Education). Iola Evans also stars.
The Good Nurse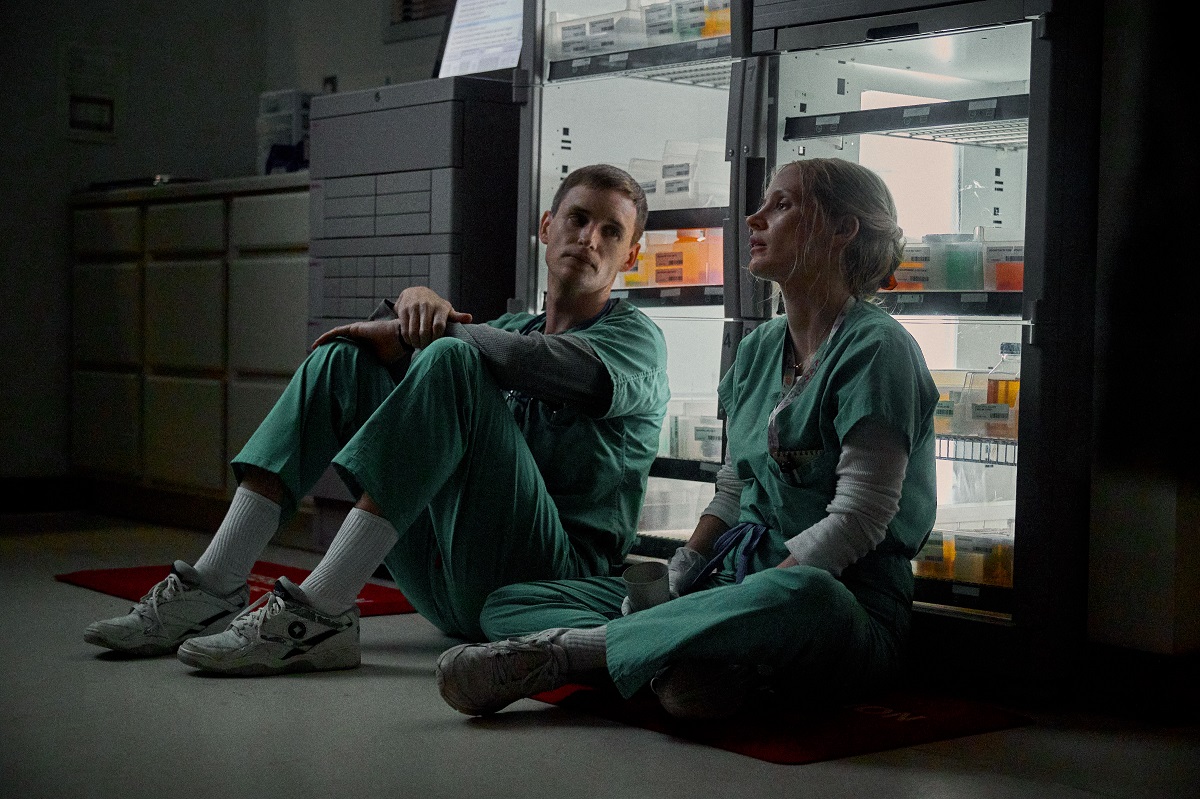 While this thriller is American, fans of British actor Eddie Redmayne will definitely want to give it a look. The film sees Amy, an overworked nurse and single mother (Jessica Chastain), struggling until the arrival of a new co-worker, Charlie Cullen.
As their friendship develops, life gets a little easier and she begins to have hope for the future. When a patient dies in suspicious circumstances, however, that all changes.
Upcoming British Netflix Films for the Rest of 2022
The films below are not out at time of writing, but they're all scheduled or expected for later this year.
Enola Holmes 2 (Premiere: 4 November 2022)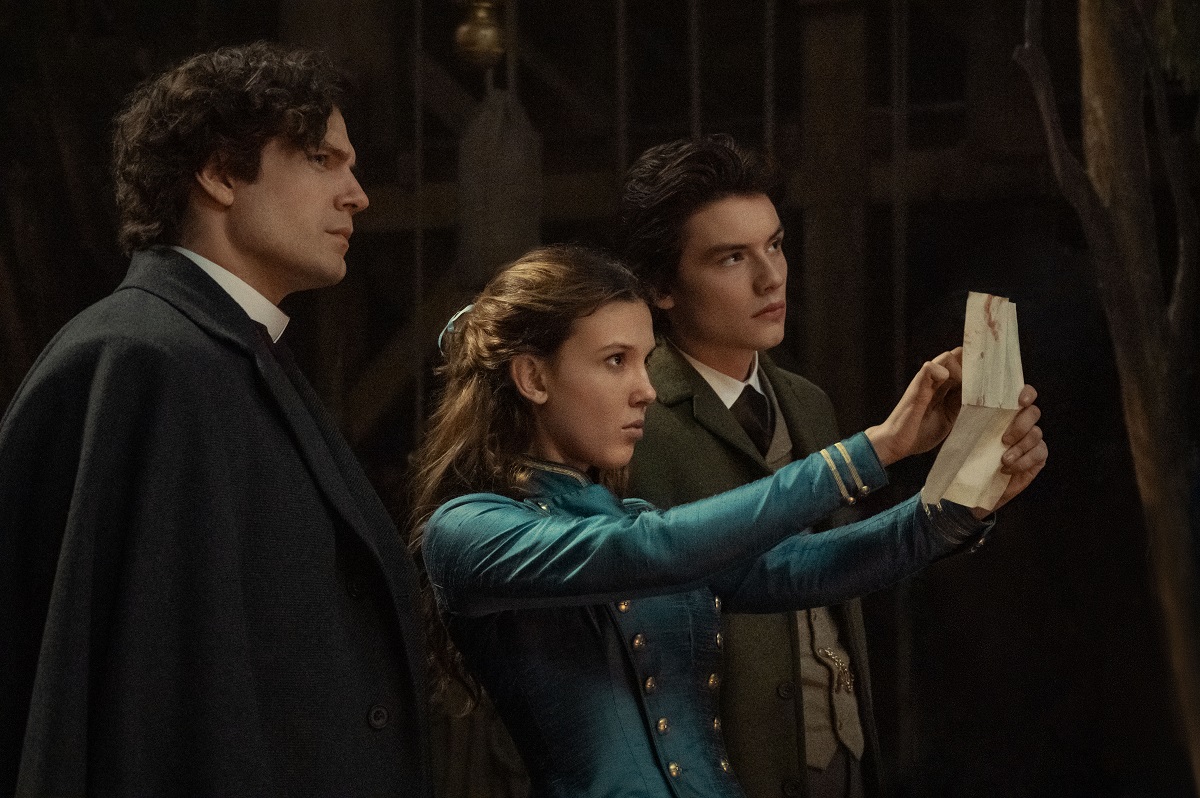 The first Enola Holmes film introduced us to Enola, a young woman determined to follow in her brother Sherlock's footsteps. In the second outing, we see her attempting to start her own detective agency – something made more difficult by the fact that she's a woman living in a time when the world didn't have much to offer women.
Desperate for a case, she'll take on the matter of a penniless matchstick girl's missing sister. The case will take her to unexpected places – from dangerous factories to colourful music halls and the world of high society.
Millie Bobby Brown (Stranger Things) stars alongside Henry Cavill.
Lady Chatterley's Lover (Premiere: 2 December 2022)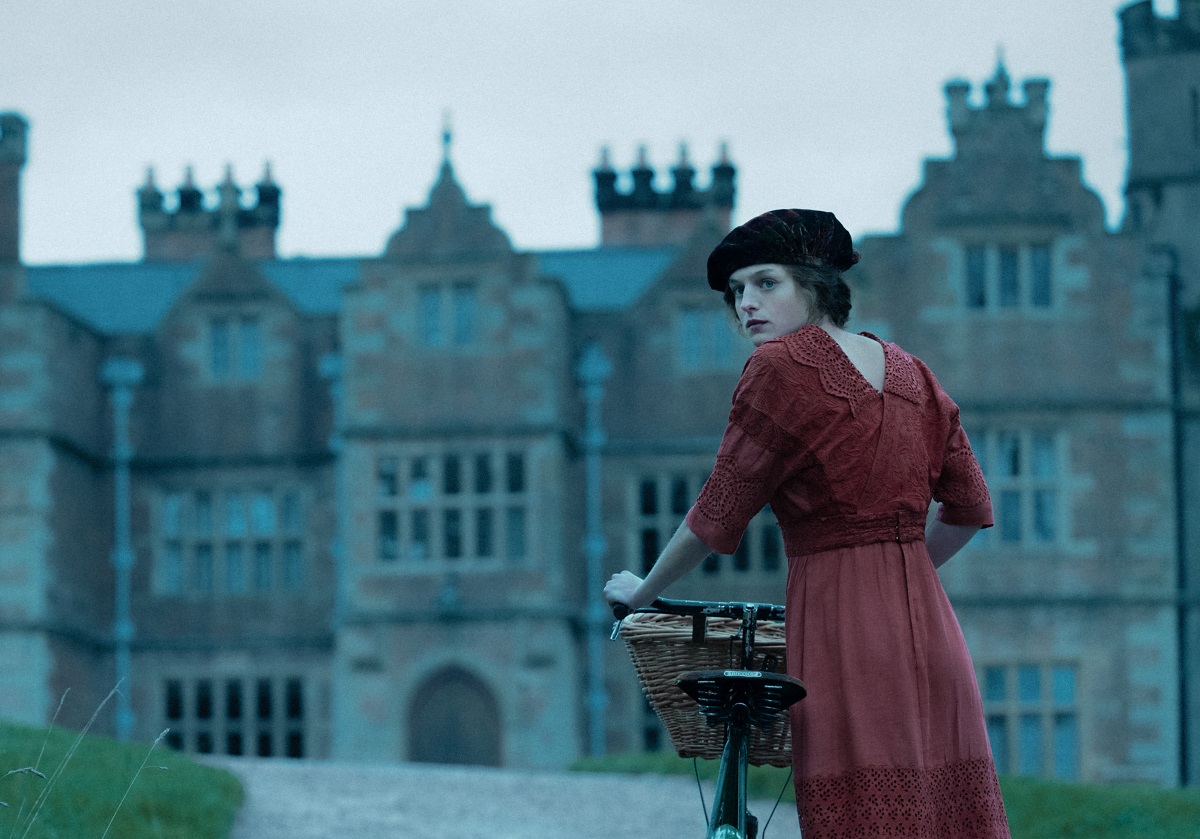 Based on the novel of the same name by DH Lawrence, this romantic drama stars Emma Corrin (The Crown) as Lady Chatterley and Jack O'Connell (Skins) as Oliver Mellors. The erotic British classic follows a bored but privileged woman who begins an affair with a gamekeeper on her estate.
Reviews so far are fairly positive, with many saying the overall feel is in keeping with the original source material. Premieres December 2nd.
Scrooge: A Christmas Carol (Premiere: 2 December 2022)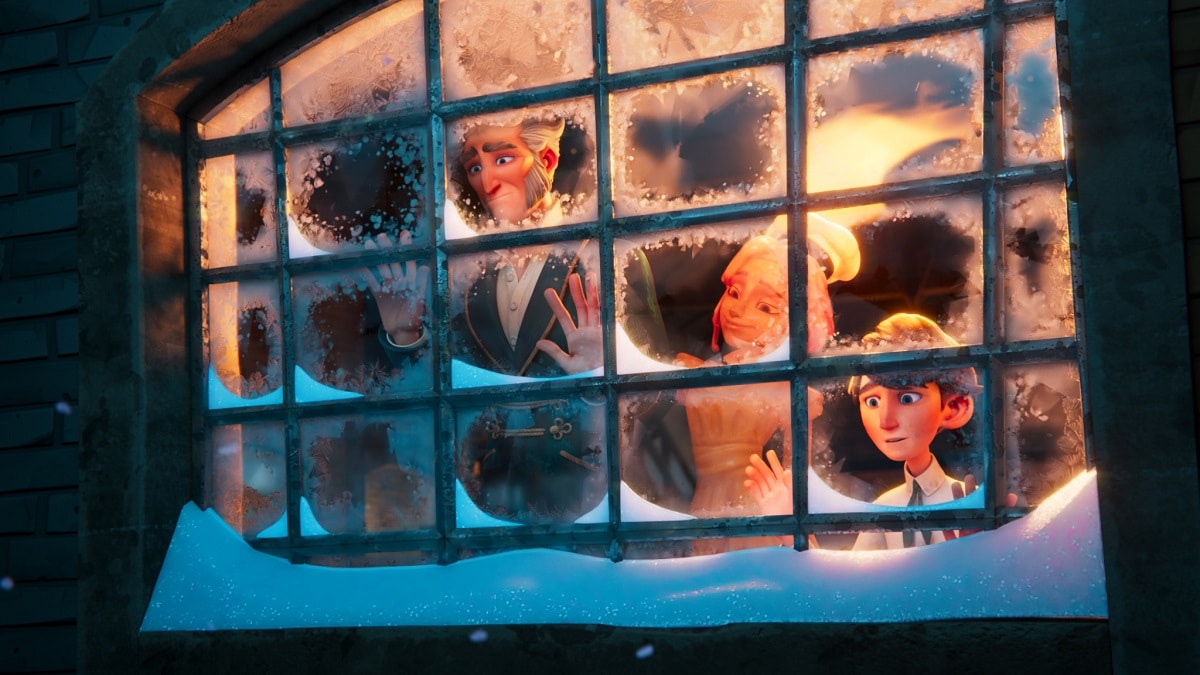 This animated retelling of the Dickens classic will feature a number of well-known British actors in voice roles. Olivia Colman (Broadchurch) will voice the Ghost of Christmas Past, and Luke Evans (The Alienist) will voice Scrooge. Johnny Flynn (known by many for singing the Detectorists theme song) will voice Bob Crachit, and Jonathan Pryce (The Crown) will be Jacob Marley.
Glass Onion: A Knives Out Mystery (Premiere: 23 December 2022)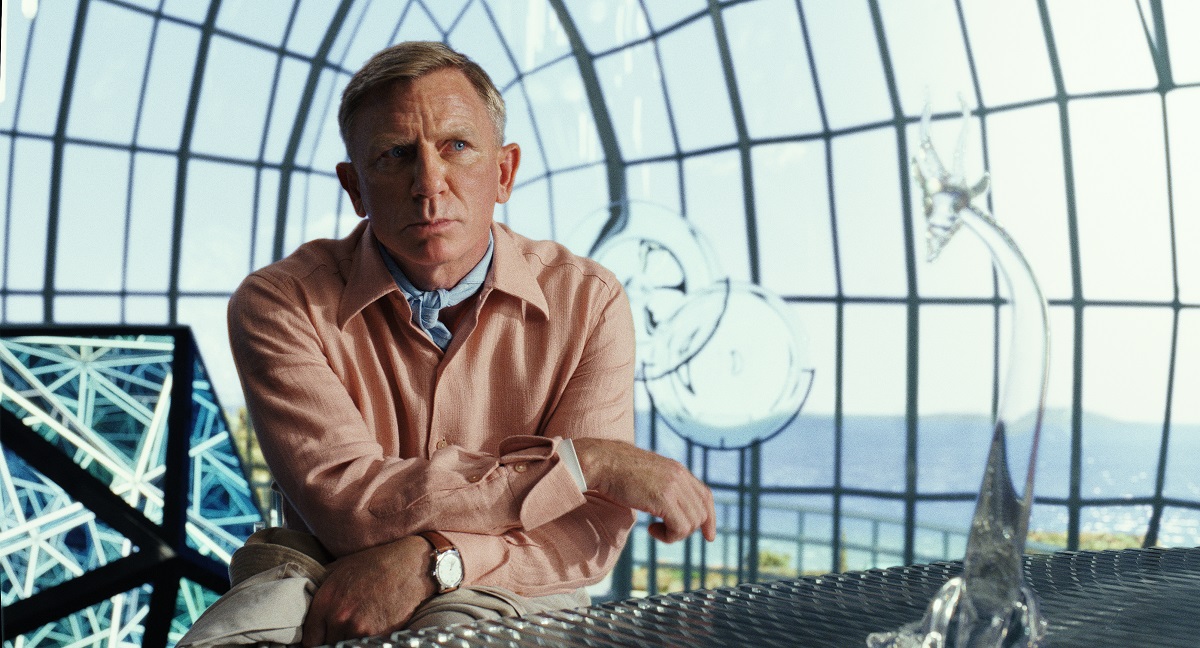 English actor Daniel Craig (James Bond) will dust off his American southern accent for a return as detective Benoit Blanc in this fun cozy mystery. This time, Blanc finds himself at a lavish estate on a Greek island – except he has no idea how he got there or what he's doing there.
Before too long, he finds himself amongst a group of friends gathering for a yearly reunion with their billionaire friend Miles Bron. The group includes a governor, a scientist, an influencer, a fashion designer, and a model – along with a number of assistants and significant others. Everyone there has secrets, and when someone in the group is murdered, they begin to trickle out.
Aside from Daniel Craig, the cast will include Edward Norton, Janelle Monáe, Kathryn Hahn, Leslie Odom Jr., Jessica Henwick, Madelyn Cline, Kate Hudson, and Dave Bautista.
Roald Dahl's Matilda the Musical (Premiere: 25 December 2022)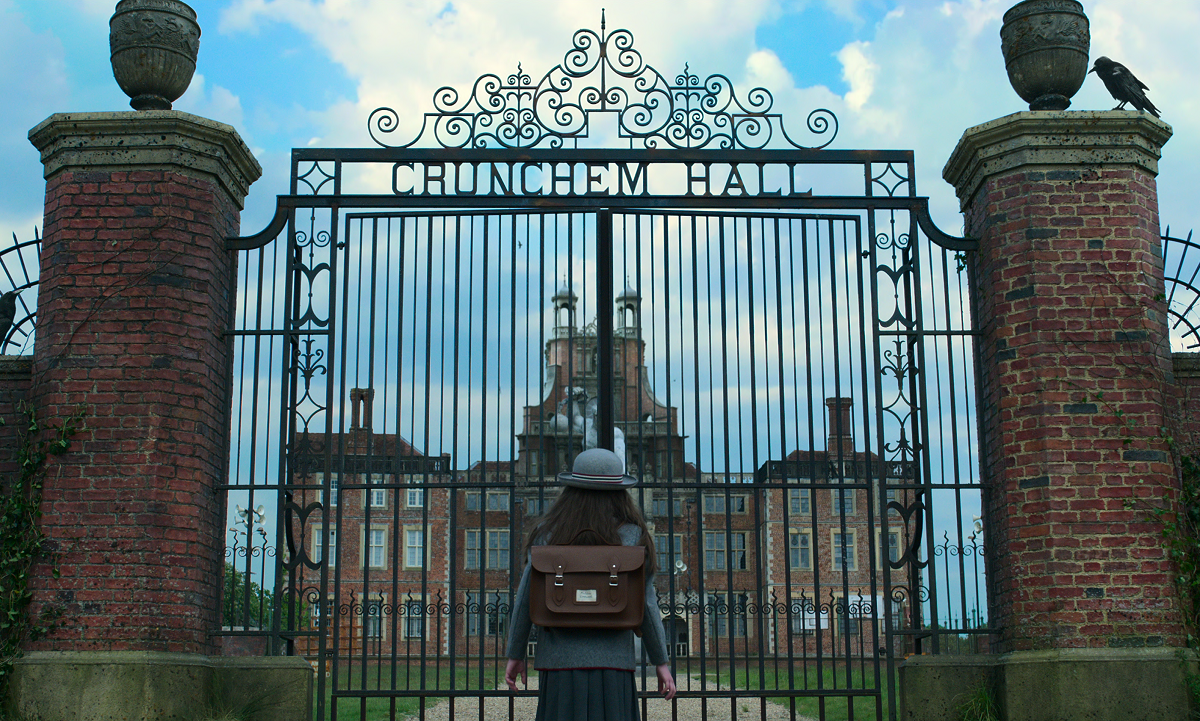 Inspired by the Tony and Olivier award-winning musical production (which included Dalgliesh star Bertie Carvel in many performances), this remake of the Roald Dahl classic will include Emma Thompson as the evil Miss Trunchbull. Alisha Weir will play the titular character, and Stephen Graham and Andrea Riseborough will play her parents. Lashana Lynch will play Miss Honey.
Christmas on Mistletoe Farm (Premiere: Date TBD)
Though no photos or dates have been provided yet, this Christmas musical is coming from Debbie Isitt, creator of Nativity! – a well-loved Christmas staple in the UK. We'll keep an eye out for more official details on this one.