November 2020 Premieres on the PBS Masterpiece Amazon Channel
In some cases, we earn commissions from affiliate links in our posts.
Last Updated on October 31, 2020 by Stefanie Hutson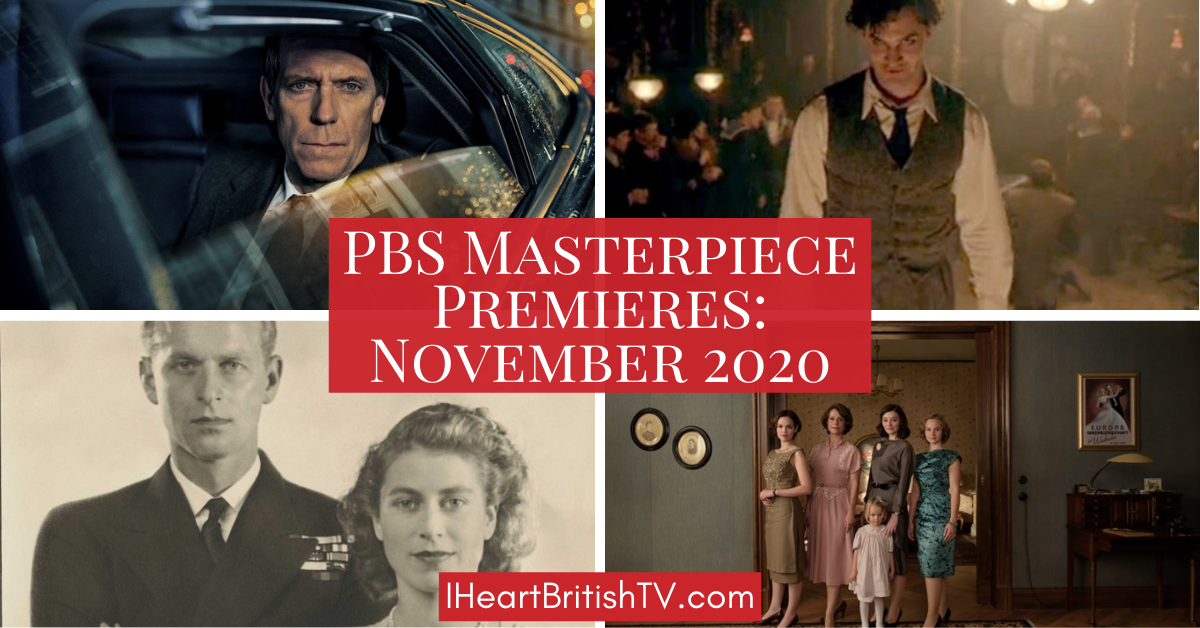 Many British TV fans know that PBS offerings vary by market – and for those in markets that show fewer British TV shows, that can be frustrating. Luckily, PBS also offers a streaming channel on Amazon, and their offerings are the same across the US.
Through the PBS Masterpiece Amazon channel, you can watch all the latest big British dramas they've acquired rights to, along with quite a few quality foreign-language titles (including the fantastic Professor T and Seasons 3 & 4 for Cain, for those who watched the first 2 seasons over on MHz Choice).
If you've not checked out the PBS Masterpiece channel on Amazon, you can do so HERE to see what's on offer. We also have a separate post about the Best Shows on PBS Masterpiece if you need ideas.
New British TV Shows on PBS Masterpiece Channel in November 2020
November 1st Premieres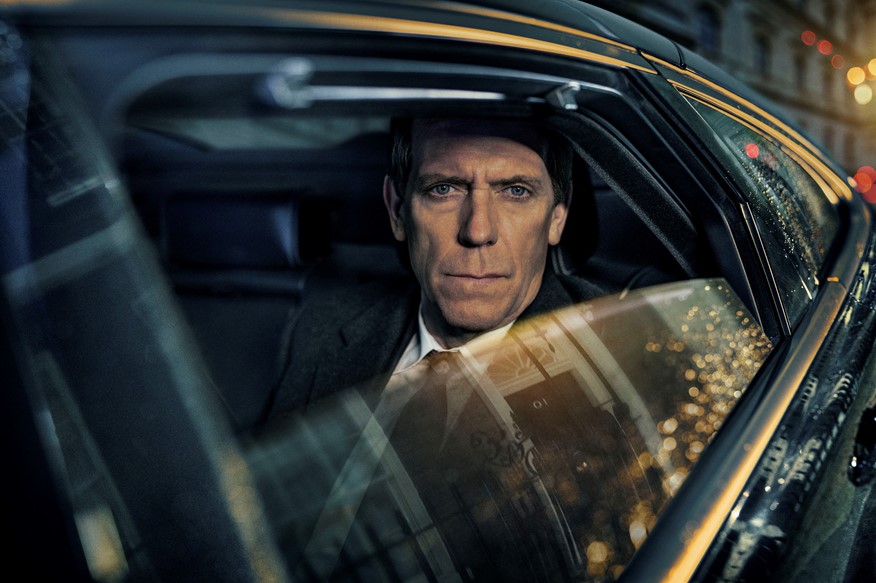 Roadkill
Hugh Laurie stars as Peter Laurence, a charismatic, self-made Conservative Party minister whose life is coming apart at the seams. If you've been looking for a break from modern politics, this may not be the series to watch. It's hard not to see parallels with certain political leaders when Laurie's character says things like, "You can get away with anything if you just brazen it out."
The four-part series sees Laurence struggling with both his personal and private life. There's the anonymous prison inmate who claims to know secrets about his past, along with a string of women whose lives and careers he's wrecked.
Helen McCrory (The Queen, Harry Potter), Sidse Babett Knudsen (Westworld, Inferno) and Millie Brady (The Last Kingdom, Pride and Prejudice and Zombies) also star.
November 6th Premieres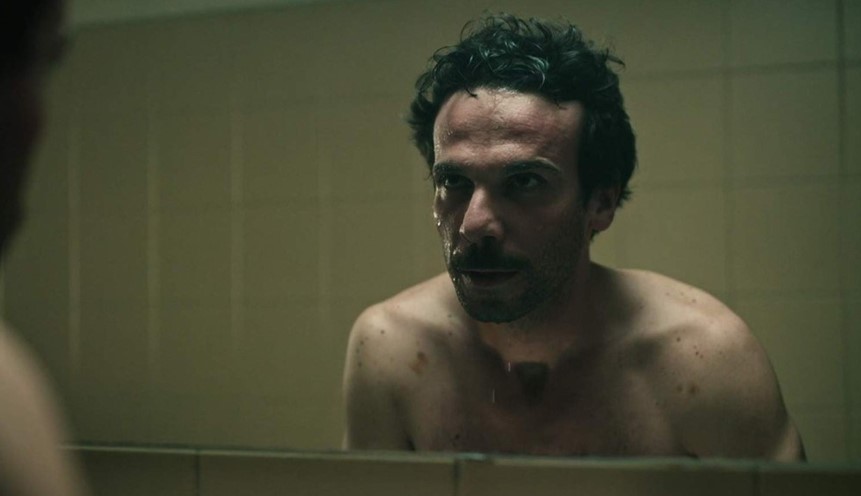 The Hunter
This Walter Presents series features eight episodes in Italian with English subtitles, and it's set in January 1996. After months of hard work and waiting, anti-mafia prosecutor Saverio is a happy man. He's just married Giada, the love of his life, and he's inches from catching his most-wanted prey, Cosa Nostra boss Giovanni Brusca.
Brusca has held one of his enemy's sons hostage for more than two years, using the boy as a pawn in a high-stakes game of corruption. Unfortunately, when Saverio's raid goes wrong, his entire, carefully planned life begins to fall apart. Can he get it all back?
November 13th Premieres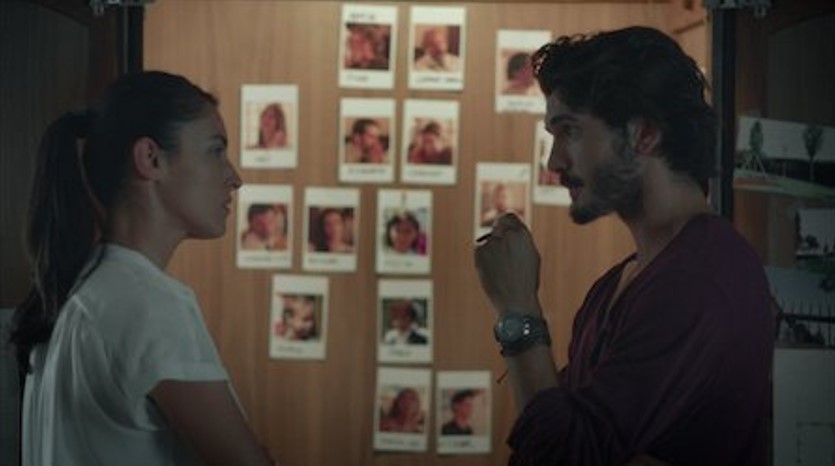 Under Suspicion
This eight-episode Spanish thriller begins when seven-year-old Alice Vega disappears on the day of her first communion. After weeks of searching, the police can find no trace. The only thing they feel certain of is that her abductor is a family member.
To get to the bottom of the case, two officers go undercover in the town where the Vega family lives, pretending to be a married couple in hopes of getting some inside information. Laura, the female officer, is an organised control freak who loves to follow the rules. Victor, on the other hand, is impulsive and laidback, willing to bend rules when necessary.
Along with the case, the two will have to learn to get along – especially when things turn out to be more complicated than they expected.
November 27th Premieres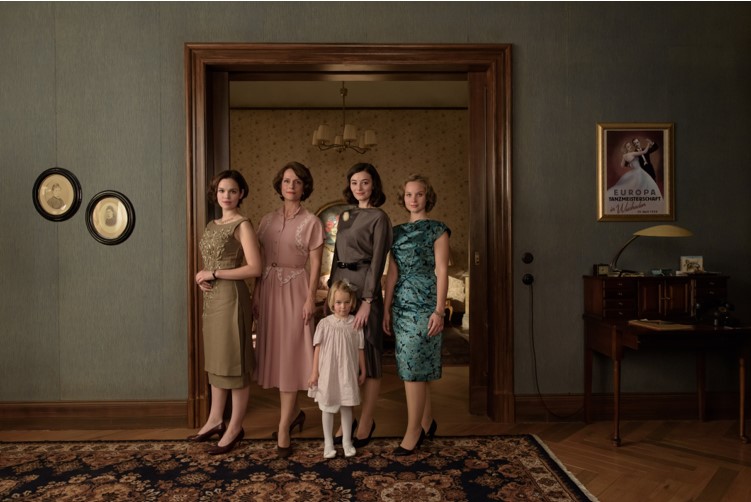 Berlin Dance School, Season 2
Season 2 of Berlin Dance School continues to follow the owner of the Galant Dance School, along with her daughters Monika, Eva, and Helga. The season picks up three years later, with plenty of turmoil in the personal lives of the women. Monika is now a single mother fighting for custody, while her daughter Dorli lives with Helga and her husband Wolfgang to help hide his homosexuality. Eva is also unhappy in her marriage.
The series follows the women as they search for contentment and new identities in 1950s Germany. Some have referred to it as a "German Mad Men".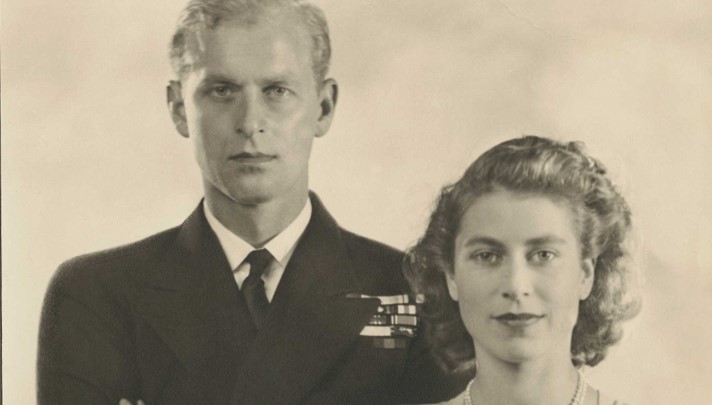 Prince Philip: The Plot to Make a King
This one-episode special tells the story of what went on behind the scenes when Queen Elizabeth II fell in love with Prince Philip. Royal courtiers felt Philip was rough, poorly educated, and unlikely to make a good or faithful husband. Many disapproved of his German roots and ambitious family.
The film takes a look at maneuvers for the marriage that took places as early as 1939-40, when the future queen was just 13.
November 30th Premieres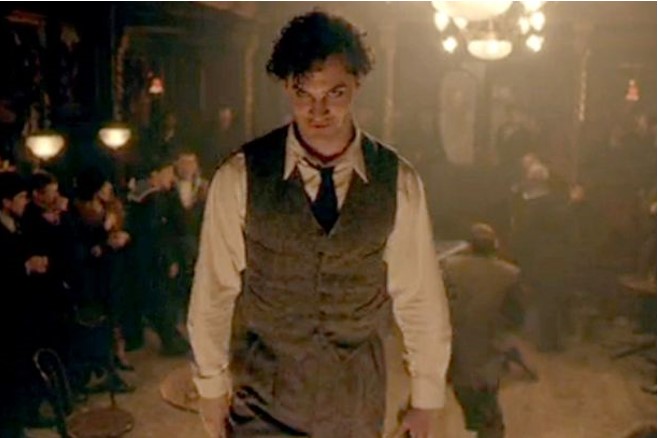 Jekyll & Hyde
Set in 1930s London, this variation of the classic story sees Robert Jekyll living in London, a sensitive young man trying to find his way independent of his foster family. Unfortunately, be begins to feel the influence of a powerful darkness that's outside his control – and he realises his parents had been trying to protect him all along.
Young Robert has inherited his grandfather's curse, and he's soon drawn into Hyde's dark and unsavoury world. Tom Bateman stars as Dr. Robert Jekyll.
There are 10 episodes in this series, and sadly, it wasn't renewed for a second set. The first episode attracted numerous complaints that it was too violent for a programme shown at 6:30pm (before the watershed). The series was further disrupted after the November 2015 Paris attacks, as the network felt the subject matter would be difficult for those dealing with fresh trauma.
Which of the New PBS Masterpiece Shows Will You Be Watching in November?
Is there anything on this month's list that you're looking forward to? While we don't go in for too many political thrillers, we're excited to see Jekyll & Hyde will finally be available to stream in the US.
Save it on Pinterest!