John Cleese's Business Training Videos
In some cases, we earn commissions from affiliate links in our posts.
Last Updated on March 24, 2020 by Stefanie Hutson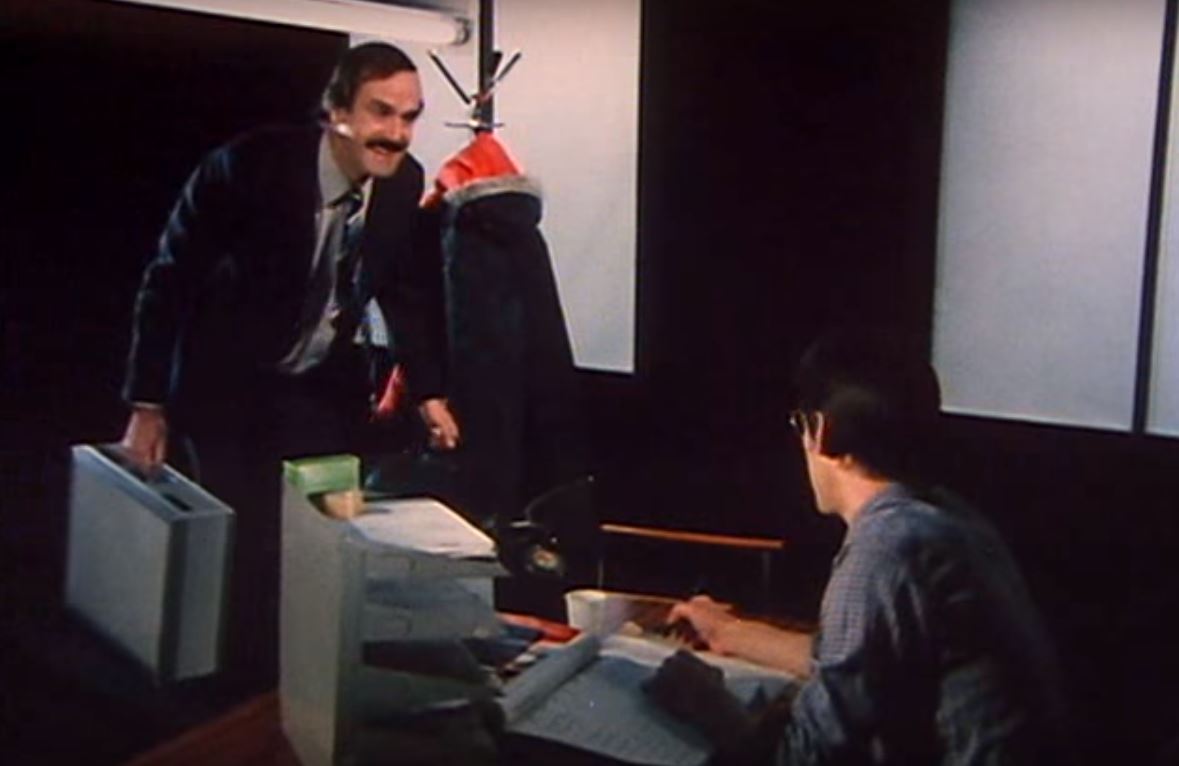 A lot of British TV fans don't know this, but John Cleese has spent a substantial portion of his career doing something you might never guess, given his roles in shows like Monty Python, Fawlty Towers, and the more recent Hold the Sunset. For several decades, he's been a top producer of business training DVDs – and many of them feature some of our favourite British actors.
John Cleese & Video Arts
Back in 1972, John Cleese founded Video Arts alongside British screenwriter Sir Antony Jay (Yes Minister & Yes, Prime Minister) and a number of other television professionals. The company creates and distributes corporate training materials, using humour to make things more memorable.
In 1989, Cleese sold the company to its management 43 million GBP – but he continued to appear in many of their titles.
British Actors Who've Appeared in Business Training Videos
While building the company, Cleese used his fame and connections to recruit other talented comedians to act in Video Arts' training videos. We've included a number of them below, with clips/trailers where available. If you work for a company and you'd like to see some of your British TV favourites in the company training videos, send your HR/training folks to Video Arts.
Can You Spare a Moment (Ricky Gervais, The Office)
https://www.youtube.com/watch?v=Gl1MeJw3U6o
The Balance Sheet Barrier (Dawn French, Vicar of Dibley)
According to the Video Arts website, this one's a bit quirky. From their page: "Picture an eccentric rodent exterminator (played by Mark Heap) and his trainees (including Olivia Colman) on their first house-call to remove a rat. Next thing you know you've got a soul-singing angel in a demolished bathroom delivering a stress lesson."
Performance Review: Every Appraisee's Dream (Hugh Laurie, The Night Manager)
The Art of Selling (Sheridan Smith, Gavin & Stacey)
30 Ways to Make More Time (James Nesbitt, Cold Feet)
https://www.youtube.com/watch?v=Pu6NZltNVdM
Presentation is Everything (Mathew Horne, Gavin & Stacey)
Training Videos: A Natural Transition for John Cleese?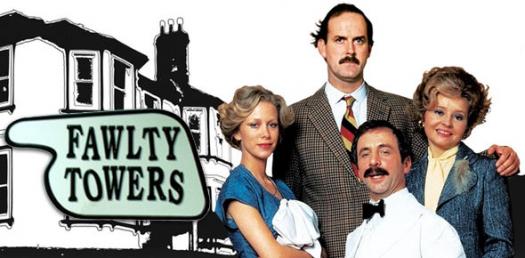 For those who've seen Fawlty Towers, it's clear John Cleese knows a thing of two about exploiting funny work situations for comedy. Perhaps corporate training videos were just a natural transition? After all, British actors don't always get paid an amount that goes along with how loved or well-known they are.
In one interview, Cleese explained that Fawlty Towers took inspiration from the British attitude towards service. He summed it up as, "If there weren't all these customers, we could run this place properly."
Wherever the urge came from, it's clearly something that paid off for Mr. Cleese. We'll leave you with a brief parting clip that includes Dawn French as a difficult customer…