Hidden Assets (2021 – ): Episode Guide
In some cases, we earn commissions from affiliate links in our posts.
Last Updated on October 22, 2023 by Stefanie Hutson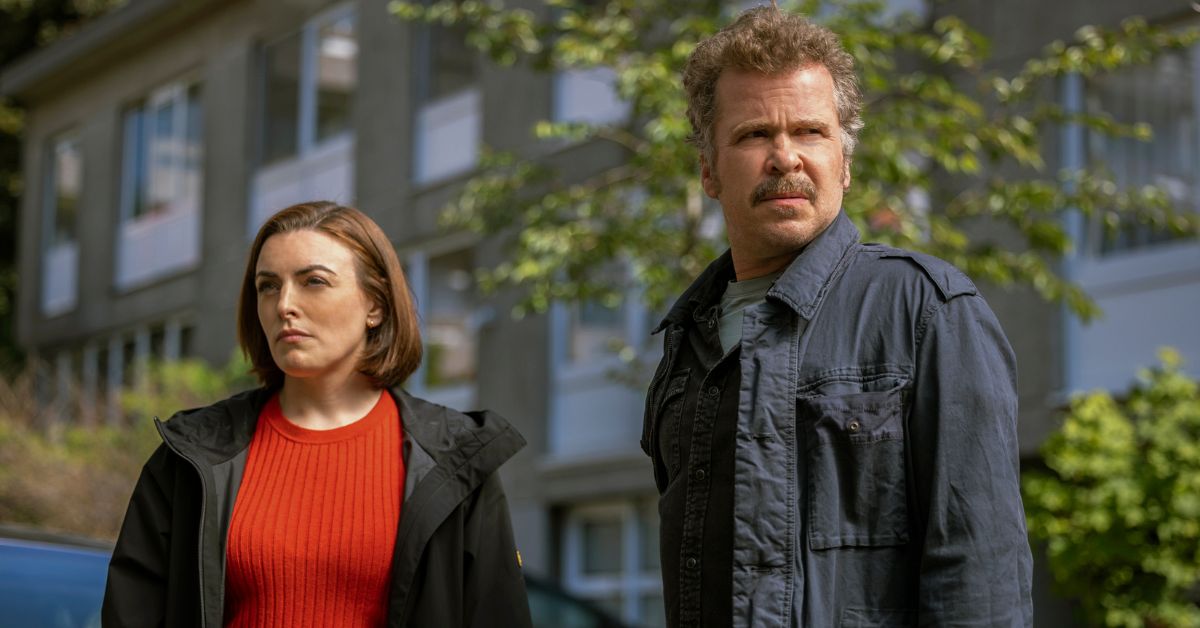 Hidden Assets is a loose spinoff of the 2017 RTÉ series Acceptable Risk. Detective Emer Berry (Angeline Ball) reprises her role for the series.
The show begins when a team at the Criminal Assets Bureau conducts a routine raid, only to discover that a small-time drug dealer has been receiving rough diamonds as payment from an untraceable source.
Soon after, the diamonds are linked to a series of bombings in Belgium, forcing the Criminal Assets Bureau to team up with Belgian Police Commissioner Christian de Jong in an attempt to prevent further disasters.
In the US, you can watch Hidden Assets HERE on Acorn TV.
Hidden Assets Episode Guide
Please keep in mind that this series is a thriller, so it's often impossible to discuss what happens without at least some amount of spoiler content.
Season 1 Episode Guide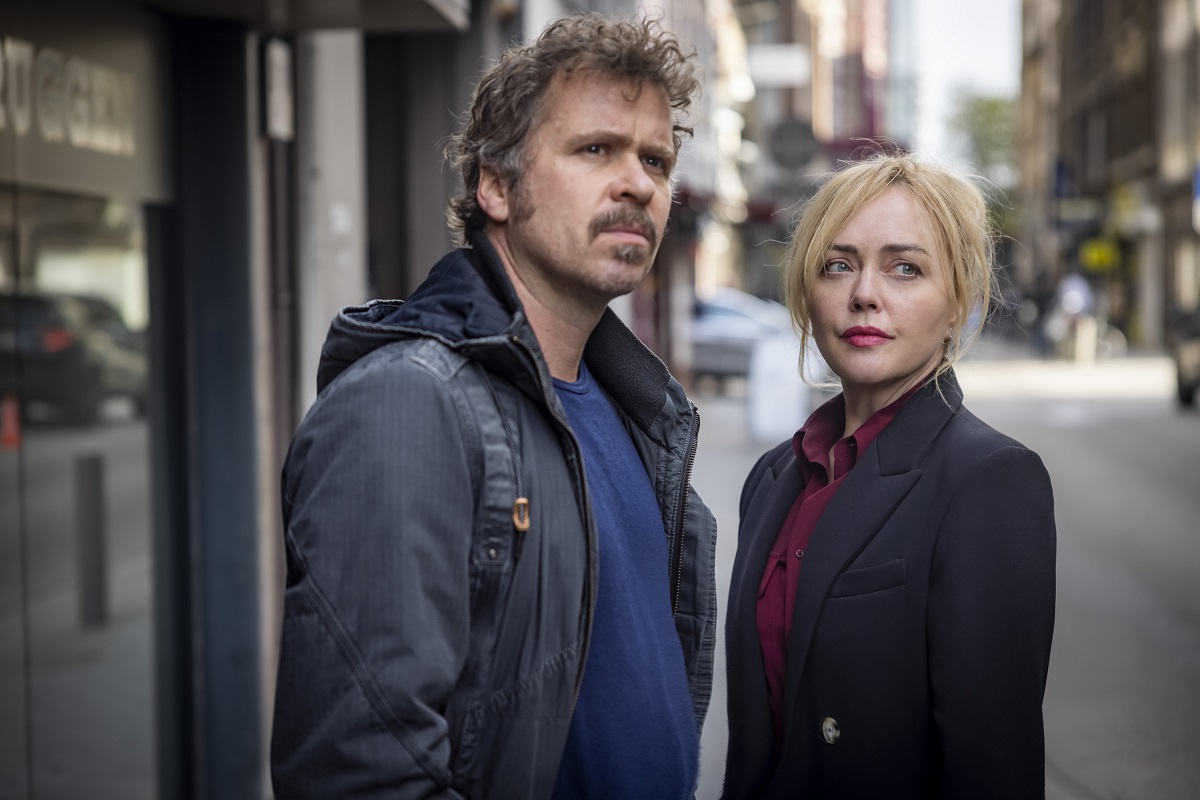 Episode 1: A woman lies dead in an Antwerp apartment; meanwhile a suicide bomber detonates his device at a fashion show. In Ireland, DS Emer Berry of the Criminal Assets Bureau finds rough diamonds during a raid on a small time drug dealer, along with the deed for the bombed Antwerp apartment. Emer teams up with Belgian anti-terrorism cop Christian de Jong, who learns from Irish heiress Bibi Melnick that the dead woman worked for her company at Antwerp's port.
Episode 2: The culprits behind Darren Reid's death manage to escape. Meanwhile, Christian informs Emer of the anticipated arrival of another bomb. Over in Antwerp, the wealthy Richard Melnick is seen showcasing the location of his forthcoming European base to his son, James, who is married to Bibi. Before long, the CAB squad establishes a connection between the drug trafficker Reid and Fionn Brannigan, Bibi's sibling. Bibi confides in Christian, revealing that her departure from Ireland was prompted by her brother's illicit activities. Subsequently, it comes to light that Fionn was the last person Reid contacted.
Episode 3: Rough diamonds are found at Fionn's workspace, and Emer quickly connects these findings to the recent explosions, alerting Fionn of the imminent threat to his safety. Meanwhile, Christian finds out that an acquaintance of Sana has been assaulted by another police officer. This incident leads to a mass detainment of Muslims, although it results in no significant developments. As the situation becomes increasingly dire for Fionn, Bibi also finds herself under immense stress, particularly when her unpredictable brother seeks her assistance.
Episode 4: The hunt for Fionn kicks off, and Christian speculates that Fionn's regular trips to Surat in India might be an indication of involvement in the diamond trade. Meanwhile, DNA samples establish the identity of the Antwerp bomber as a Colombian burglar, previously thought to have died in a Bogotá penitentiary just days prior to the attack. The individual responsible for the prior Brussels bombing was also of Colombian origin. Emer, upon noticing a picture of another Colombian, suspects that he could be the next in line to carry out a bombing.
Episode 5: As the hunt for the bomber intensifies, the CAB unit is simultaneously investigating any financial connections between Bibi and Fionn's illicit diamond operation. Bibi attempts to buy off Fionn's spouse with a large sum of money, yet she demands a heftier payout in return for handing over Fionn's hard drive. Meanwhile, Kamal, a friend of Sana, arrives at the police station, providing Christian and Emer with pivotal information regarding the night Sana went missing – a significant breakthrough in the case.
Episode 6: Now detained, Bibi confesses to her involvement in financial misconduct and her assistance to the bombers. However, according to Belgian legislation, she will only face charges related to money laundering if her cooperation contributes to thwarting the upcoming bombing attempt. This leaves Emer and Christian in a frantic pursuit to not only intercept the bomber in time but also to unravel the true mastermind and motives behind the terror spree.
Season 2 Episode Guide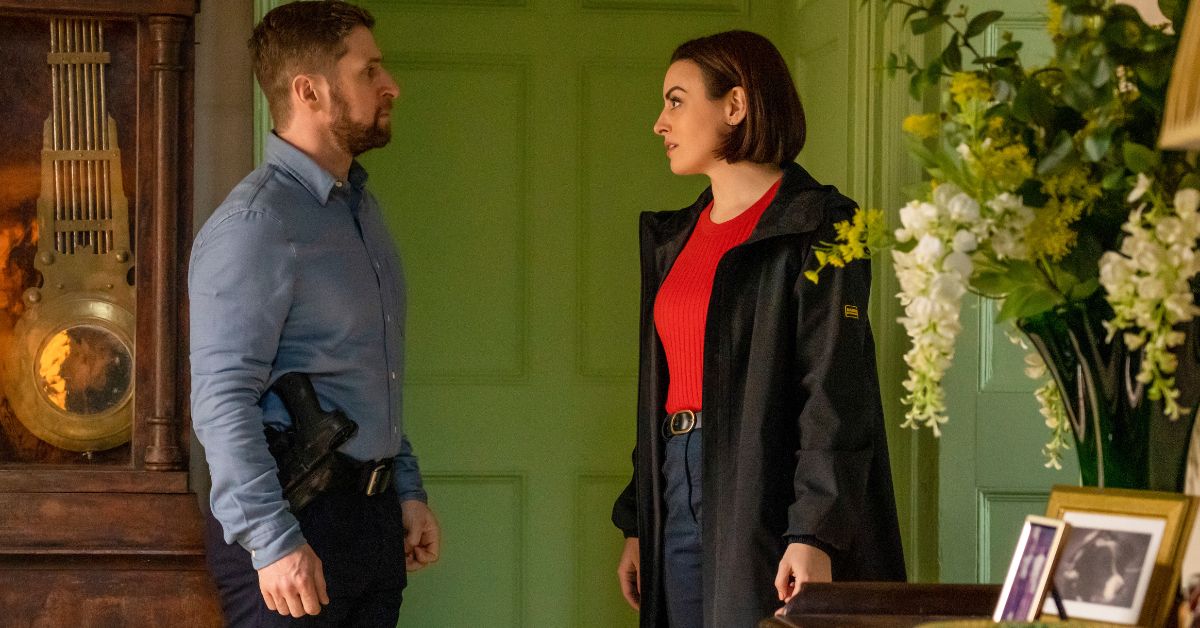 Episode 1: A year later, there's a new boss and familiar set of enemies. When CAB is drawn back into the Antwerp investigation, Claire Wallace finds herself butting heads with CTU's Christian de Jong.
Episode 2: DS Claire Wallace and CI Christian de Jong are shocked to learn who was behind the terrorist attacks – but as the body count grows, will they be able to prove it?
Episode 3: When a hitman comes to Ireland, Bibi Brannigan's life hangs in the balance. Meanwhile, a PR disaster puts Frances Swann's plans for the Antwerp port at risk, leading her to take big risks.
Episode 4: After a horrific attack in Ireland, DS Claire Wallace heads to Antwerp to question a key witness. Meanwhile, CI Christian de Jong's investigation has hit a dead end, but help comes from an unlikely place.
Episode 5: As DS Claire Wallace and CI Christian de Jong close in on hard evidence regarding the bombings, Frances Swann executes a callous plan to bring Bibi Brannigan over to Antwerp.
Episode 6: In this stunning season finale, DS Claire Wallace and the team at CAB are in a race against time to unmask those responsible for the terrorist bombings before the Antwerp port deal concludes. Unfortunately, their big breakthrough comes at a high cost.
Season 3 Episode Guide
To date, there's been no official confirmation about whether there will be a third season.