BritBox to Add 75+ British Period Dramas in December 2020
In some cases, we earn commissions from affiliate links in our posts.
Last Updated on November 25, 2020 by Stefanie Hutson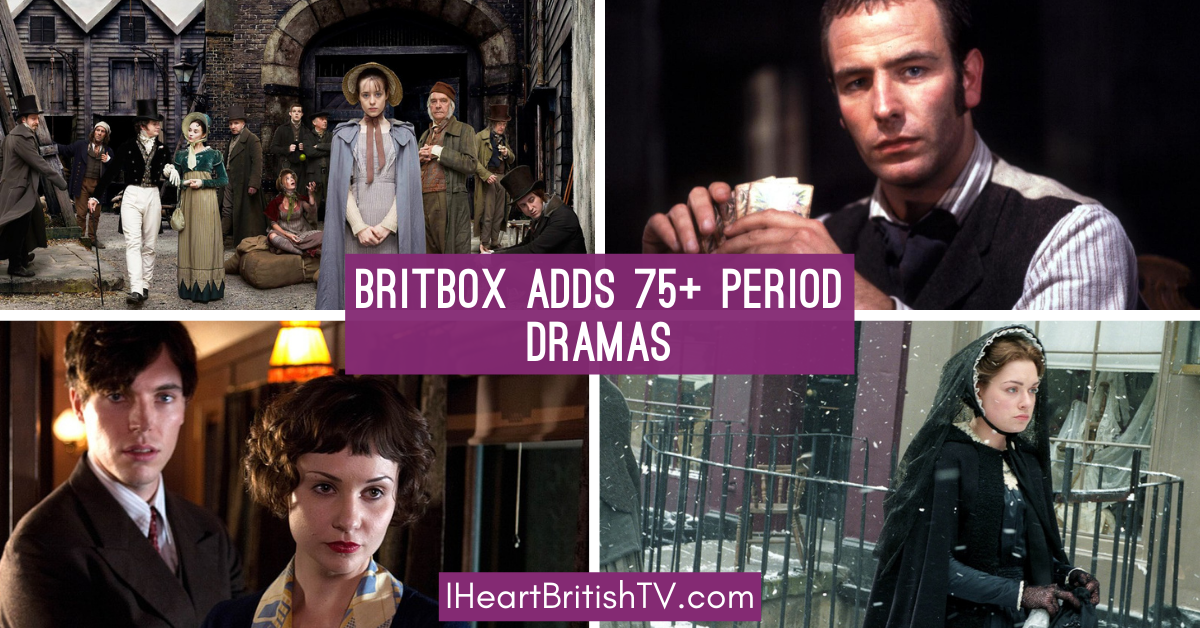 Along with a number of other releases, BritBox will be adding 75+ British period dramas to their platform over the month of December. The massive content dump will significantly increase their total number of titles while also making BritBox home to the largest streaming collection of British period dramas that we're aware of.
Below, we've grabbed the full list and added our own descriptions to give you a better idea of what's coming. While a lot of the new titles are older (and a TON of them are Catherine Cookson adaptations), there are enough that almost any British TV fan should be able to find SOMETHING to add to their December watch list.
New British Period Dramas on BritBox in December 2020
December 1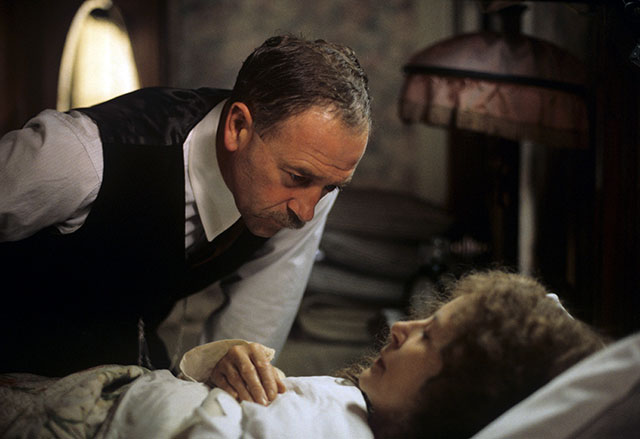 Dandelion Dead (1994) | 2 X 60
Michael Kitchen (Foyle's War) stars in this true crime period drama about Herbert Rowse Armstrong, a Hay-on-Wye solicitor who was convicted and hanged for the murder of his wife and attempted murder of fellow solicitor, Oswald Martin.
Life in Squares (2015) | 3 X 50
This series dramatizes the lives of those in the Bloomsbury group, a set of influential artists, writers, and intellectuals in England.
Love in a Cold Climate (2001) | 3 X 50
Between 1929 and 1940, three young women search for love.
Room at the Top (2012) | 2 X 60
This two-part television adaptation is based on John Braine's 1957 novel of the same name, with a cast that includes Matthew McNulty (Misfits), Maxine Peake (Shameless), and Jenna Coleman (Doctor Who). It tells the story of one ambitious young man's rise in post-war Britain.
The Cazalets (2001) | 6 X 55
This six-part miniseries follows the life of a wealthy Sussex family between the chaotic years of 1937 to 1947. It's based on The Cazalet Chronicles by Elizabeth Jane Howard.
The Way We Live Now (2001) | 4 X 75
Adapted from Anthony Trollope's 1875 novel of the same name, this series was written by Andrew Davies (Pride & Prejudice) and features a cast of British acting favourites like David Suchet (Poirot), Shirley Henderson (Hamish Macbeth), Matthew Macfadyen (Ripper Street), Cillian Murphy (Peaky Blinders), and Miranda Otto (Homeland). The series follows Augustus Melmotte, a mysterious foreign financier who becomes the talk of the town when he arrives on the scene in London.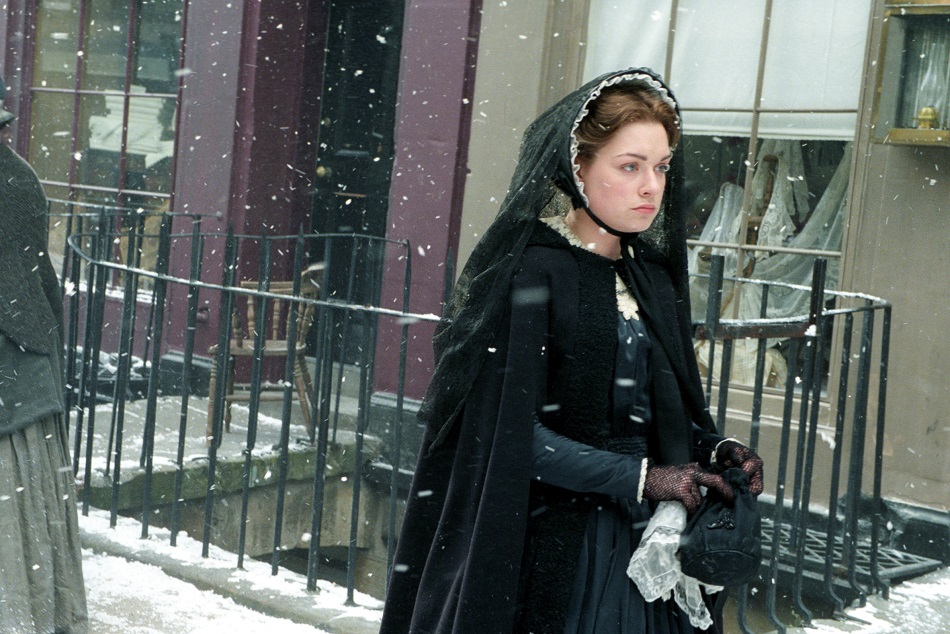 North & South (2004) | 4 X 60
Based on the 1855 Victorian novel of the same name by Elizabeth Gaskell, this series follows Margaret Hale, a young woman from southern England who's forced to move north after her father leaves the clergy. The series is a study in class and gender issues of the time, and we see Margaret torn between sympathy for the northern mill workers and increasing attraction to wealthy John Thornton.
Heading Home (1991) | 1 X 90
Gary Oldman (Bram Stoker's Dracula) and Joely Richardson (Nip/Tuck) star in this film about a young woman who moves to London to start a new life after WWII. She soon finds herself torn between two men and tangled up with both the literary scene and a more criminal element.
Lady Chatterley's Lover (2015) | 1 X 90
Holliday Grainger (Strike), Richard Madden (Bodyguard), and James Norton (Grantchester) star in this film adaptation of DH Lawrence's classically scandalous 1928 novel by the same name. The film follows Lady Chatterley, a women who's happily married to an aristocrat until injuries from WWI leave him impotent and confined to a wheelchair. Unable to get her "marital needs" fulfilled, she finds comfort in the arms of their dark and brooding gamekeeper.
The Night Watch (2011) | 1 X 90
Based on Sarah Waters' Booker Prize shortlisted novel of the same name, this film follows three lesbian women in WWII-era London. Anna Maxwell Martin (Motherland), Claire Foy (The Crown), and Jodie Whittaker (Doctor Who) star.
The Other Boleyn Girl (2003) | 1 X 90
Based on Philippa Gregory's novel of the same name, this film follows Mary Boleyn, sister to Anne and George Boleyn. She's recently gotten married to William Carey, but because Henry VIII favours her, she's also his mistress. Natascha McElhone (Californication) stars as Mary Boleyn, with Jodhi May (A Quiet Passion) as Anne.
Theatre Night: Lady Windermere's Fan (1985) | 1 X 120
Based on Oscar Wilde's play of the same name, this comedy follows Lady Windermere, a woman who suspects her husband of being unfaithful. Though he denies it when confronted, he still invites the other woman to his wife's birthday ball, where things quickly get a bit ridiculous.
Under the Greenwood Tree (2005) | 1 X 90
Keeley Hawes (Bodyguard) and James Murray (Age Before Beauty) star in this ITV adaptation of Thomas Hardy's first Wessex novel. It follows members of the Mellstock parish choir, including two (Hawes and Murray as Fancy Day and Dick Dewy) who become romantically entangled.
December 2
My Family and Other Animals (2005) | 1 X 90
Fans of The Durrells in Corfu will enjoy this television film based on Gerald Durrell's autobiographical book about his family's stay on Corfu. The source material was part of the trilogy that ultimately turned into the television series, and this take on it includes Eugene Simon (Game of Thrones), Imelda Staunton (Flesh & Blood), Matthew Goode (A Discovery of Witches), and Russell Tovey (Flesh & Blood) among the cast members.
Middlemarch (1994) | 6 X 60
Robert Hardy, Rufus Sewell, Pam Ferris, Patrick Malahide, and Dame Judi Dench all appear in this adaptation of the classic George Eliot novel. It sees Dorothea Brooke marrying a much older man in an attempt to grow intellectually, only to find he has no interest in involving her in his intellectual pursuits. After his death, she meets his much younger cousin, a man who is interested in her despite the fact that she's oblivious to his intentions.
A Royal Scandal (1996) | 1 X 60
Richard E. Grant (Gosford Park), Susan Lynch (From Hell), Michael Kitchen (Foyle's War), and Frances Barber (Silk) are among the cast members of this period drama about the troubled marriage of King George and Caroline of Brunswick.
December 3
Anna of the Five Towns (1985) | 4 X 60
Adapted from Arnold Bennett's 1902 novel of the same title, this series follows a young and strictly-controlled Methodist woman living in Staffordshire around the turn of the century. It follows her struggles for freedom and independence against a dictatorial father and the influence of the church.
December 4
Mansfield Park (1983) | 6 X 55
Sylvestra Le Touzel stars as Fanny Price in this miniseries adaptation of Jane Austen's third novel. It's about a young woman sent to live with wealthier relatives, who later falls in love with her sensitive cousin.
Northanger Abbey (1987) | 1 X 90
Katharine Schlesinger (Doctor Who) stars in this adaptation of Jane Austen's classic parody of Gothic fiction. She plays seventeen-year-old tomboy Catherine Morland, a young woman with a wild imagination and love of Gothic novels. Robert Hardy (All Creatures Great & Small) and Peter Firth (Spooks) are also among the cast members.
December 5
Emma (1972) | 6 X 45
Doran Godwin and John Carson star in this six-part adaptation of Jane Austen's classic novel. Set in the fictional country village of Highbury, it follows would-be matchmaker Emma as she meddles in the affairs of those around her.
Persuasion (2007) | 1 X 95
Sally Hawkins (Tipping the Velvet) and Rupert Penry-Jones (Whitechapel) star in this film adaptation of Jane Austen's 1817 novel. Eight years before the story begins, Anne (Hawkins) rejected Wentworth's (Penry-Jones) proposal of marriage. Now, he's made his fortune and he's looking for a wife, so long as it's not Anne.
December 6
Pride and Prejudice (1980) 5 X 55
Elizabeth Garvie and David Rintoul star in this five-part television adaptation of Austen's classic. Grantchester fans may also notice Tessa Peake-Jones (Mrs. Maguire) in the role of Mary Bennet. The series follows Mrs. Bennet's efforts to secure good husbands for her five daughters.
December 7
Sense and Sensibility (1981) | 7 X 25
This seven-part adaptation of Jane Austen's 1811 novel follows the newly widowed and destitute Mrs. Dashwood as she attempts to survive and marry off her three daughters. This adaptation is unique in that it omits the character of Margaret Dashwood.
Sense and Sensibility (2008) | 3 X 60
This Andrew Davies adaptation of Austen's 1811 novel featured Mark Gatiss (Sherlock) as John Dashwood, a young man whose nasty wife Fanny (Claire Skinner, Outnumbered) convinces him to reduce the amount of money he provides to his widowed stepmother and half siblings. Newly widowed and destitute with three unmarried daughters, Mary Dashwood (Janet McTeer, Tumbleweeds) downsizes and attempts to find good husbands for her daughters.
December 8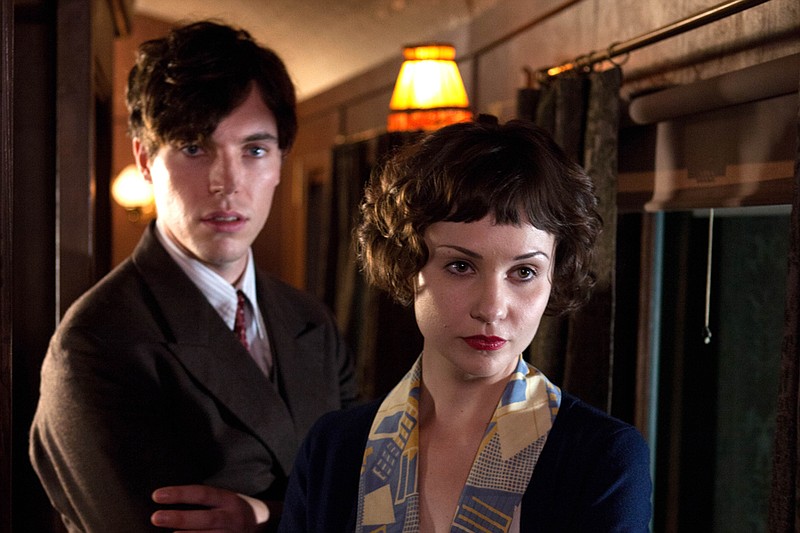 The Lady Vanishes (2013) | 1 X 90
Based on the 1936 Ethel Lina White novel The Wheel Spins, this film follows a young English socialite on a train trip back to England from Croatia. When an English governess disappears, she enlists the aid of fellow passengers Max Hare and his former Oxford professor. Selina Cadell (Doc Martin) stars as the disappearing Miss Froy, while Tuppence Middleton (The Imitation Game) plays socialite Iris Carr.
December 9
Madame Bovary (1975) | 4 X 55
Francesca Annis (Home Fires) stars as Emma Bovary in this classic adaptation of Flaubert's novel about the frustrated, unfaithful wife of a French country doctor. Tom Conti (Parents) plays Charles Bovary.
Madame Bovary (2000) | 3 X 50
In Flaubert's classic, a woman marries a doctor in hopes of escaping a boring provincial life. It doesn't work. This adaptation features Frances O'Connor (Mansfield Park) as Emma Bovary, with Hugh Bonneville (Downton Abbey) in the role of Charles Bovary.
December 10
Daniel Deronda (2002) | 4 X 50
This four-part adaptation of George Eliot's final novel focuses on a Victorian man torn between the love of two women. Hugh Dancy (The Jane Austen Book Club) stars as Daniel.
Fanny by Gaslight (1981) | 4 X 50
This four-part miniseries is an adaptation of Michael Sadleir's novel of the same name. It follows Fanny Hooper, a young woman who's fallen on hard times as an orphan in Victorian London. This adaptation sees Chloe Salaman in the role of Fanny.
December 11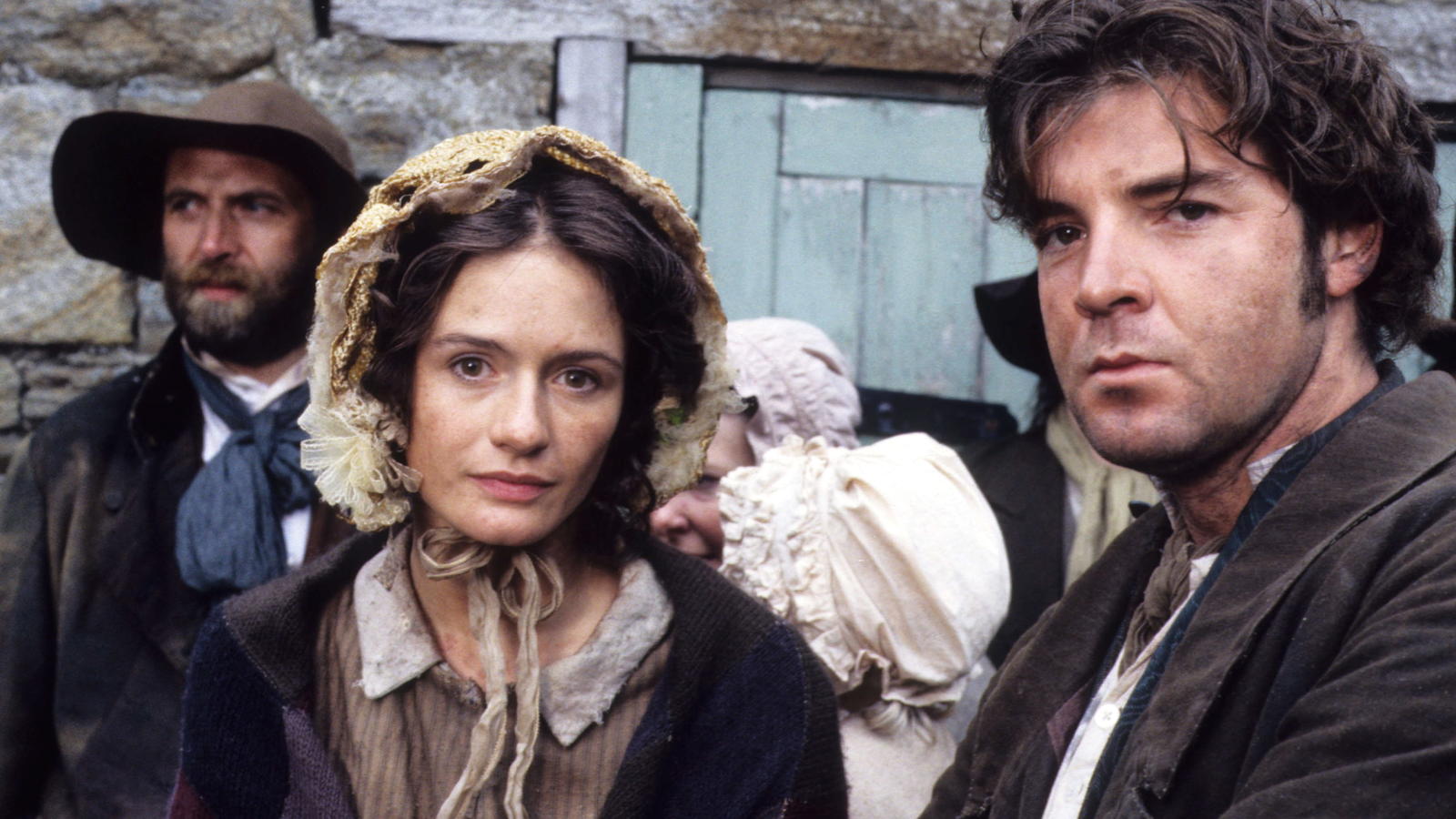 Catherine Cookson's The Glass Virgin | 3 X 60
This three-part serial stars Emily Mortimer (The Newsroom) and Brendan Coyle (Downton Abbey). Mortimer plays Annabella Grange, a wealthy young woman who runs away from home after discovering a terrible secret. Coyle plays Mendoza, the young Irish traveller she joins on a lengthy roam around the Northumberland countryside. One reviewer said the series "might have been sponsored by the Northumbrian tourist board" in reference to the number of sunny shots of the local scenery.
Catherine Cookson's The Secret | 3 X 60
Colin Buchanan (Dalziel & Pascoe) stars as Freddie Musgrave, a reformed smuggler who tries to go straight, but gets dragged back into his old ways when a face from the past shows up. Unlike most of Cookson's work, this miniseries is a thriller.
Catherine Cookson's The Wingless Bird | 3 X 60
Claire Skinner (Outnumbered) stars as Agnes Conway in this WWI-era period drama. The twentysomething finds herself managing not only her father's shops, but also the seemingly endless problems of her family. The real question is whether she'll be able to navigate those troubles and carve out a bit of happiness for herself.
Catherine Cookson's Tilly Trotter | 4 X 60
This four-part serial follows Tilly Trotter, a beautiful young woman in rural England in the 1830s. Envied by women and desired by men, she's accused of witchcraft before being saved by a married farmer.
December 12
Catherine Cookson's A Dinner of Herbs (2000) | 6 X 60
After a man is killed, friend Kate Makepeace (Billie Whitelaw, Hot Fuzz) agrees to raise his surviving children. As time goes on, painful secrets from the past begin to emerge.
Catherine Cookson's Colour Blind (1998) | 3 X 60
In England's industrial north during WWI, a family is turned upside down when their daughter Bridget comes home with a black husband. Niamh Cusack (Heartbeat) stars.
Catherine Cookson's The Moth | 3 X 60
In 1913 Northumbria, a young shipyard worker arrives home one day to find his father has died. At the funeral, he meets his father's estranged brother and starts fresh with his newly-discovered family. It's all going rather well until his cousin turns up pregnant and everyone thinks he's the father. Jack Davenport (Coupling) stars.
December 13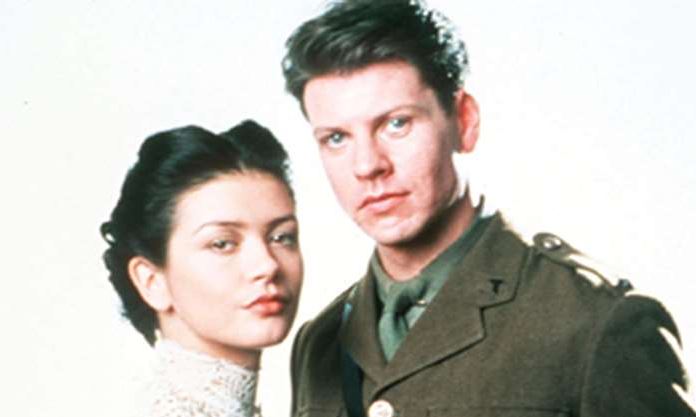 Catherine Cookson's The Cinder Path (1994) | 3 X 60
This three-part series follows a prosperous middle class famer's son, Charlie MacFell, as he navigates a variety of challenges while attempting to keep a dark secret hidden. Lloyd Owen (Monarch of the Glen) stars alongside Catherine Zeta-Jones (The Darling Buds of May).
Catherine Cookson's The Dwelling Place (1994) | 3 X 60
Tracy Whitwell (The Accidental Medium) stars as 16-year-old Cissie Brodie, a young woman forced to care for her younger siblings after the death of her parents and the repossession of the family home.
Catherine Cookson's The Rag Nymph (1997) | 3 X 60
Foyle's War fans will enjoy seeing a young Honeysuckle Weeks acting alongside her sister Perdita in this three-part miniseries. Young Millie is separated from her prostitute mother as she flees from the police in 19th century Newcastle. From there, she meets rag lady Aggie who helps protect her from a local pimp who wants to add her to his business.
December 14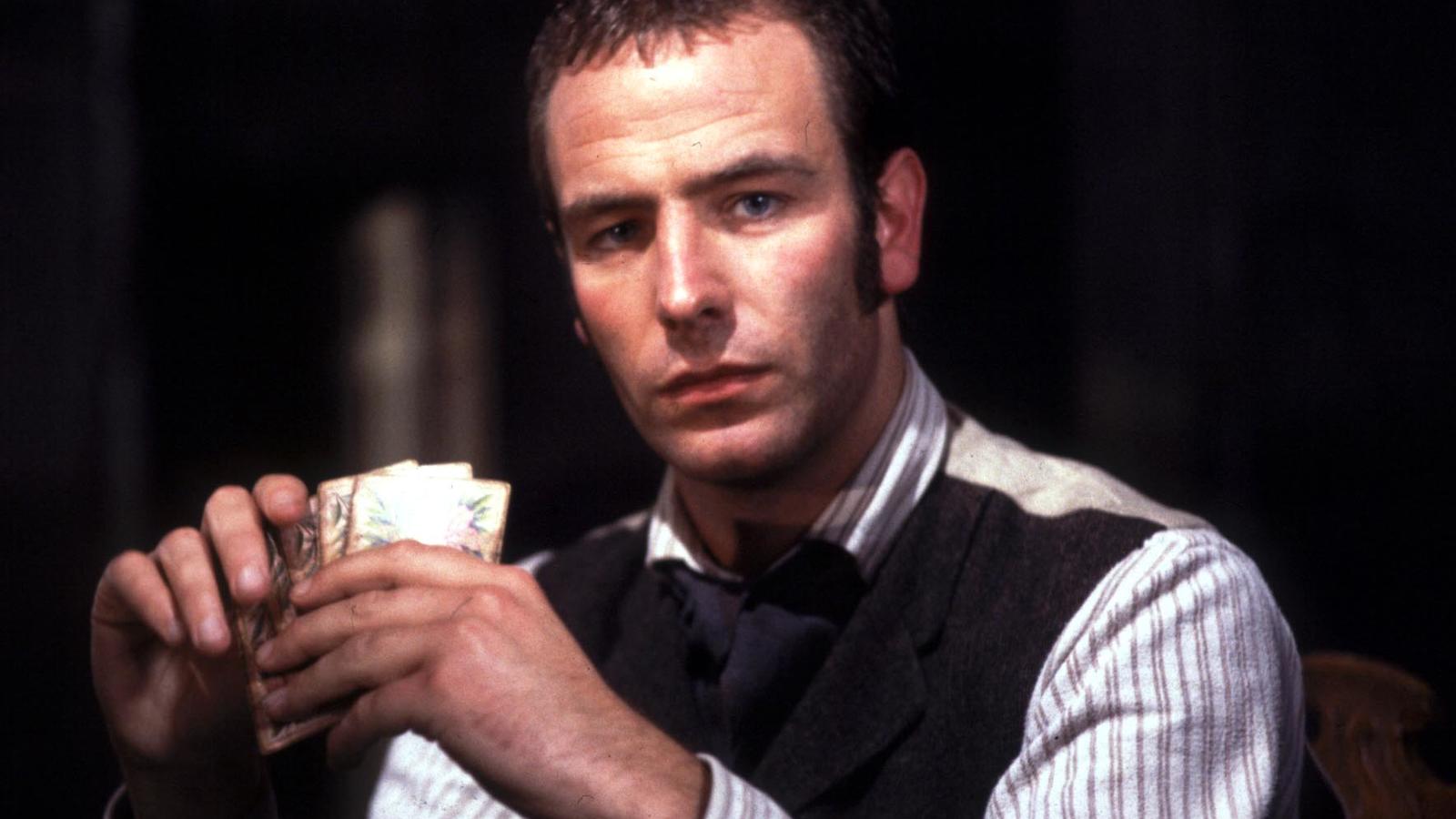 Catherine Cookson's The Gambling Man (1995) | 3 X 60
Robson Green (Grantchester) stars in this three-part miniseries about Rory Connor, a Tyneside rent collector with a taste for high-stakes poker. Some suspect the source novel to have been autobiographical, given that Catherine Cookson's own father was a bigamist and gambler.
Catherine Cookson's The Round Tower (1998) | 3 X 60
Emilia Fox (Delicious) stars as Vanessa Ratcliffe, a young woman who feels slighted by her parents' attention to her eldest sister's upcoming nuptials. When a family friend seduces and impregnates her, her life begins a downward spiral.
Catherine Cookson's The Fifteen Streets (1989) | 1 X 110
In turn-of-the-century northern England, the impoverished John O'Brien falls in love with his sister's teacher, the daughter of a wealthy family. She's determined not to let issues of class stand in the way of their relationship. Owen Teale (Game of Thrones) and Sean Bean (Game of Thrones) are among the stars.
December 15
Catherine Cookson's The Girl | 3 X 60
In mid-19th century England, young Hannah Boyle is left with the family of Matthew Thornton, the man who supposedly fathered her. She's treated terribly and ultimately pushed out into an unhappy marriage with the village butcher. Shakespeare & Hathaway fans will spot Mark Benton in the role of Fred Loam.
Catherine Cookson's The Man Who Cried | 2 X 90
Ciarán Hinds (Above Suspicion) stars as Abel Mason, a man trapped in a bad marriage with a woman who belittles him and beats their son. When his true love is killed by her husband after his evil wife sends him a letter exposing the affair, Abel grabs his son and leaves.
Catherine Cookson's The Tide of Life | 3 X 60
This three-part miniseries follows housekeeper Emily Kennedy as she learns about life and love through relationships with three different men. Gillian Kearney (The Forsyte Saga) stars.
December 16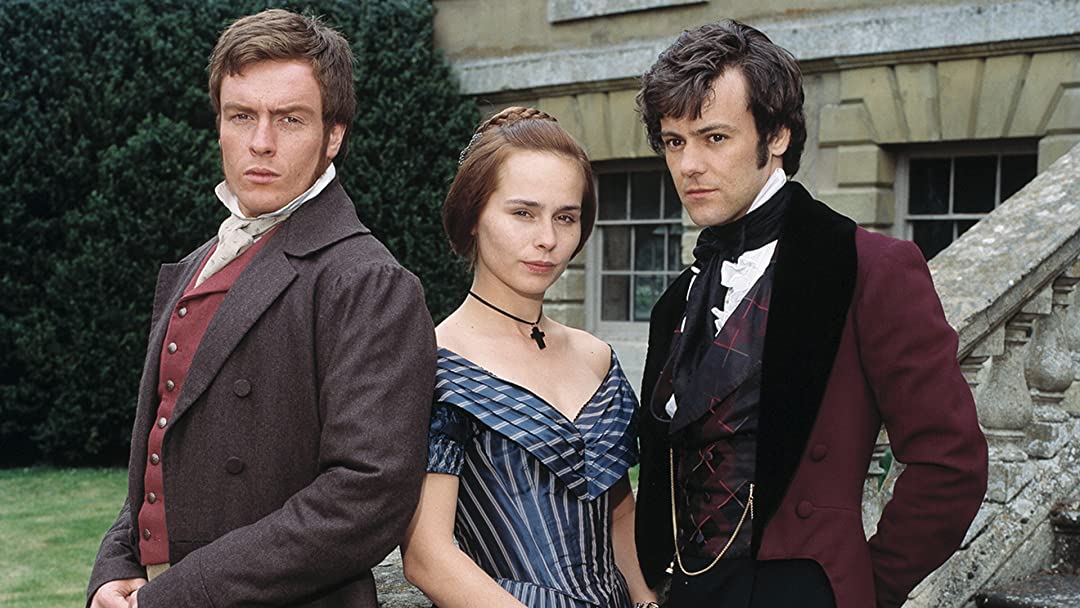 Jane Eyre (1983) | 2 X 120
This adaptation of Brontë's classic stars Timothy Dalton and Zelah Clarke as Jane and Mr. Rochester.
The Tenant of Wildfell Hall (1996) | 3 X 55
In a remote Yorkshire village, a widow and her son move into the creepy, crumbling Wildfell Hall. Based on the classic story by Anne Brontë.
Wuthering Heights (1978) | 5 X 50
Widely considered to be one of the most faithful adaptations of Emily Brontë's 1847 novel, this five-part miniseries stars Ken Hutchison (The Bill) as Heathcliff, with Kay Adshead (Family Affairs) filling the role of Cathy.
December 17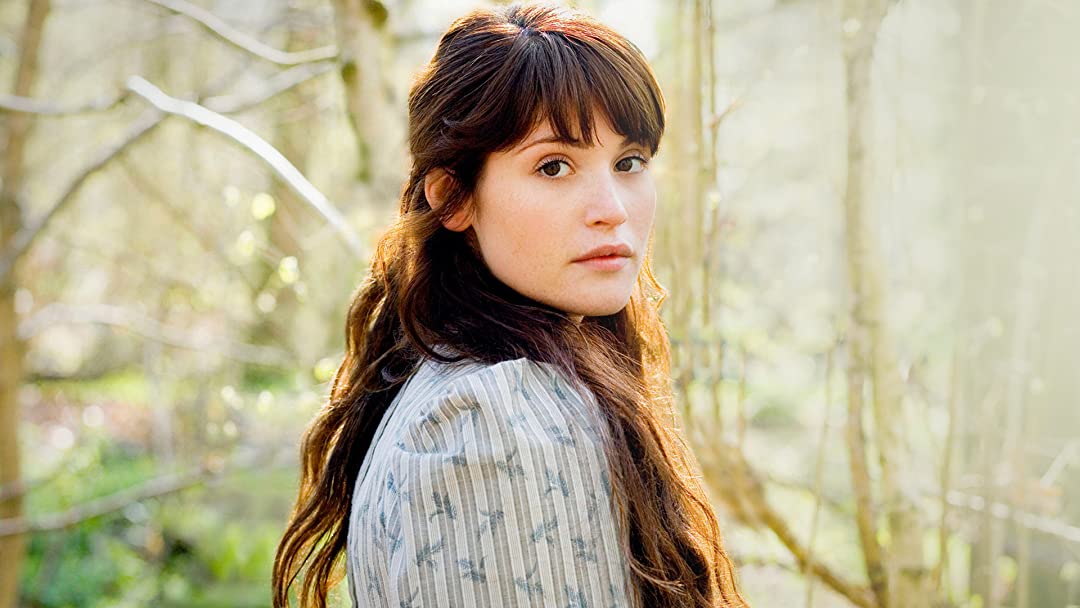 Tess of the D'Urbervilles (2008) | 4 X 60
In this miniseries based on the Thomas Hardy work, Gemma Arterton (Lost in Austen) stars as Tess Durbeyfield, the poor country girl with connections to nobility.
The House of Eliott (1991) | 24 X 50, 10 X 55
Stella Gonet (Breeders) and Louise Lombard (CSI: Crime Scene Investigation) star in this series about two sisters who start a dressmaking business in 1920s London.
December 18
A Tale of Two Cities (1980) | 8 X 30
This eight-part adaptation of the Dickens classic sees Paul Shelley (Doctors) in the roles of Sydney Carton and Charles Darnay, along with Sally Osborne (King's Royal) as Lucie Manette. Set against the backdrop of the French Revolution, it follows French Dr. Manette as he is released from an 18-year imprisonment in the Bastille and goes to meet his daughter Lucie in London.
Martin Chuzzlewit (1994) | 5 X 55, 1 X 90
When a wealthy old man nears death, everyone comes out of the woodwork to try to get their piece of his riches. This miniseries is based on the Dickens novel of the same name.
December 19
Dombey and Son (1983) | 10 X 30
This 1983 Charles Dickens adaptation reminds us that money can't protect you from the heartbreak of life. Julian Glover (Game of Thrones) stars as Paul Dombey Sr.
Great Expectations (1981) | 6 X 55
Joan Hickson (Miss Marple) stars as Miss Havisham alongside Gerry Sundquist (The Last Days of Pompeii) as Pip in this 1981 adaptation of the Dickens classic. Set in Kent and London, it follows the coming of age of an orphan nicknamed Pip
Great Expectations (2011) | 3 X 60
This star-studded adaptation of the Dickens classic sees Gillian Anderson (The Fall) playing Miss Havisham, Douglas Booth (Worried About the Boy) as Pip, Vanessa Kirby (The Crown) as Estella, and David Suchet (Poirot) as Jaggers. Though many criticised the fact that Anderson was just 43 when playing Miss Havisham, reception was generally positive.
December 20
Bleak House (1985) | 8 X 50
This eight-part miniseries starred Dame Diana Rigg (Detectorists) in the role of Lady Dedlock and Denholm Elliott (Raiders of the Lost Ark) as John Jarndyce. It was based on the Dickens novel of the same name that centers around the Jarndyce and Jarndyce legal case regarding a number of conflicting wills (with numerous subplots).
Bleak Old Shop of Stuff (2011) | 3 X 30
This Dickens parody stars Robert Webb (Peep Show) and Katherine Parkinson (The IT Crowd) alongside numerous celebrity guest appearances from actors like David Mitchell (Peep Show), Stephen Fry (Kingdom), Sarah Hadland (Miranda), and Phyllida Law (Kingdom). The story follows Jedrington Secret-Past (Webb) and his family as evil lawyer Maxifax Skulkingworm (Fry) terrorises them just before Christmas.
December 21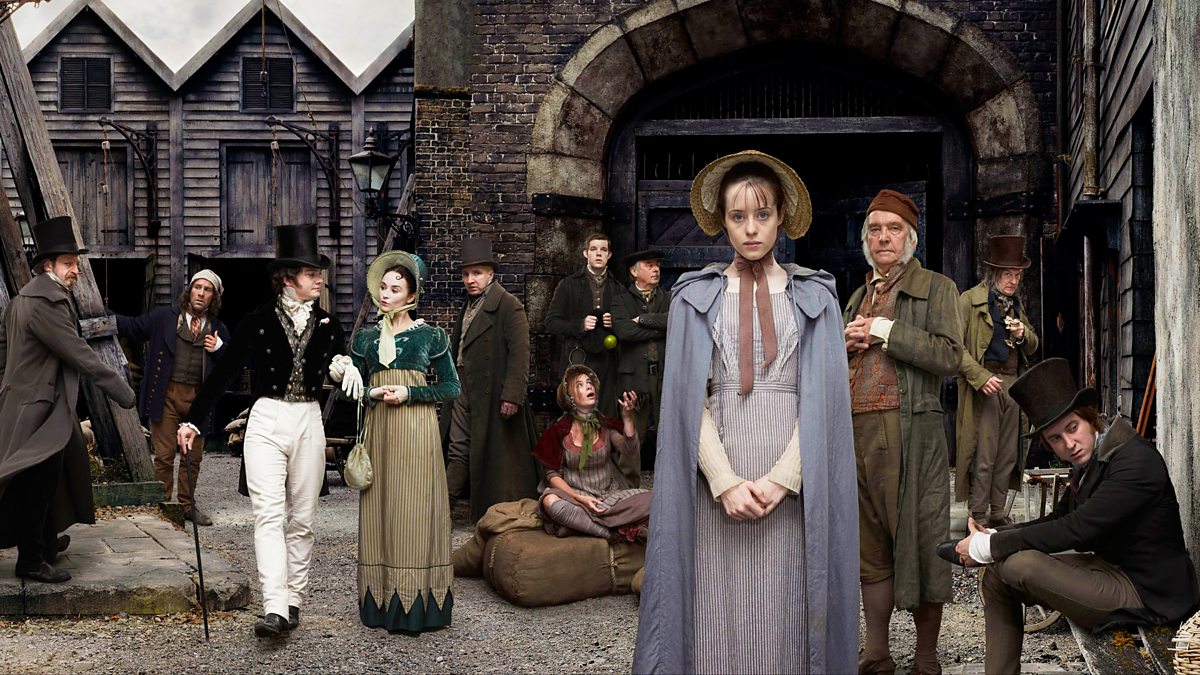 Little Dorrit (2008) | 8 X 55
Claire Foy (The Crown) and Matthew Macfayden (Ripper Street) star in this adaptation of Dickens' story of struggle in 1820s London. Andrew Davies (Pride & Prejudice) wrote the screenplay for this adaptation.
Hard Times (1994) | 1 X 100
Thomas Gradgrind is a wealthy merchant who's raised his children to be rational, self-interest, and above imaginative pursuits. Over the course of the film, we see those methods tested. The film is based on the Dickens novel of the same name. Hard Times was the shortest of all the Dickens novels, and the only one not to include scenes in London.
December 22
Drovers' Gold (1997) | 6 X 50
In 1843 Wales, an English drover refuses to give a widow a fair price for her cattle, so she sends her son to take the herd to market in London.
Our Mutual Friend (1998) | 4 X 90
This adaptation of Dickens's last completed novel contrasts money and poverty in Victorian London. The adaptation features a number of familiar faces, including Paul McGann (Luther), Anna Friel (Marcella), Pam Ferris (Rosemary & Thyme), Peter Vaughan (Game of Thrones), and Keeley Hawes (The Durrells).
December 23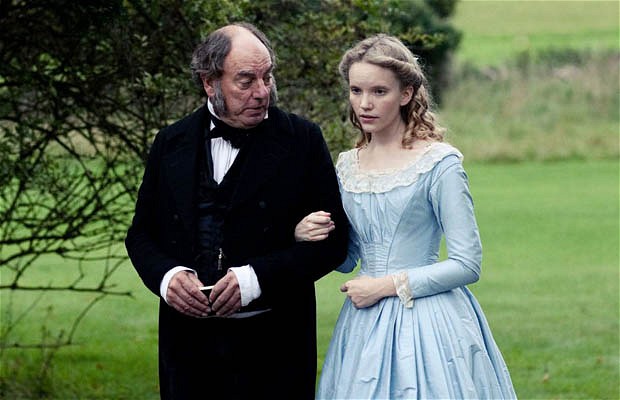 The Mystery of Edwin Drood (2012) | 2 X 60
Matthew Rhys (Perry Mason) stars as John Jasper in this adaptation of the unfinished 1870 novel by Charles Dickens.
The Pickwick Papers (1985) | 12 X 30
Nigel Stock and Clive Swift star in this adaptation of Dickens' great comic masterpiece.
December 24
David Copperfield (1986) | 10 X 30
Simon Callow makes an appearance in this adaptation of the classic Dickens novel.
Oliver Twist (1985) | 12 X 30
This is the 1985 BBC adaptation of the classic Dickens tale with Ben Rodska as Oliver Twist. Keep an eye out for Frank Middlemaas (As Time Goes By) and Miriam Margolyes (Miss Fisher's Murder Mysteries) as Mr. Brownlow and Mrs. Bumble.
December 27
Hearts of Gold (2003) | 2 X 90
Doctor Andrew John has always found his girlfriend to be lacking in spirit, but when he meets vibrant miner's daughter Bethan Powell, he falls madly in love in spite of their different social classes.
The Buccaneers (1980) | 4 X 55, 1 X 80
We weren't able to locate a description for this one. There's a 1980 show called Buccaneer (about an air freight company) and a later series called The Buccaneers, but no perfect fit. We've requested clarification and we'll include more details when we have them. If it IS the 1995 version, that series follows four American women who secure wealthy British husbands, only to find it's not all it's cracked up to be.
December 28
Little Women (1970) | 9 X 25
Poorly received by critics, this low-budget adaptation of the Louisa May Alcott classic features inauthentic American accents and a cast of actresses noticeably older than their ages in the novel. Patrick Troughton (Doctor Who) played the role of Mr. March. Still, it's a must-watch for completists and fans of the novel.
The Woman in White (1981) | 5 X 60
Based on the Wilkie Collins novel of the same name, this series sees two Victorian sisters caught up in a mystery that involves a mysterious doppelganger dressed all in white.
Women in Love (2011) | 2 X 90
Rosamund Pike and Rachael Stirling star in this adaptation of DH Lawrence's classic novel. It was originally written as a sequel to The Rainbow.
December 29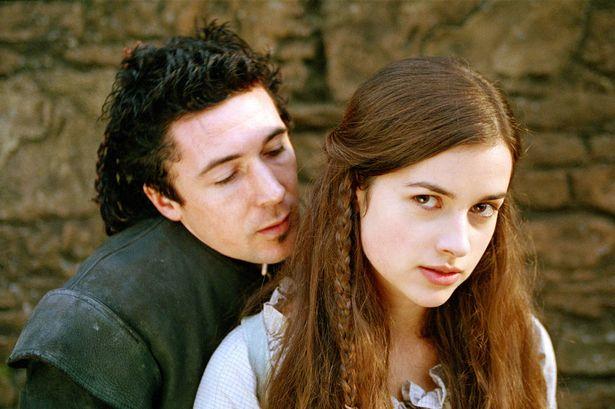 Lorna Doone (2000) | 3 X 50
When a man falls in love with a woman from the same clan that killed his father, he's horrified. This adaptation is based on the 1869 Richard Doddridge Blackmore novel of the same name, and it includes appearances from Anton Lesser (Endeavour), Richard Coyle (Coupling), Honeysuckle Weeks (Foyle's War), Martin Clunes (Doc Martin), James McAvoy (Shameless), Michael Kitchen (Foyle's War), and Joanne Froggatt (Downton Abbey).
Servants (2003) | 6 X 60
Written and created by Lucy Gannon, this series followed the lives of a group of servants in an 1850s English country house.
December 30
Vanity Fair (1987) |8 X 60
This adaptation of Thackeray's Napoleonic War-era tale starred Eve Matheson, Rebecca Saire, James Saxon, and Simon Dormandy in the lead roles.
Vanity Fair (1998) | 6 X 60
This BBC adaptation of Thackeray's novel featured a screenplay by Andrew Davies (Pride & Prejudice), with Natasha Little in the role of Becky Sharp.
December 31
The Duchess of Duke Street (1976) | 31 X 50
Gemma Jones (Bridget Jones's Diary) starred in this series about a woman who worked her way up from servant to cook to owner of an upper-class hotel on Duke Street in London. The story is loosely based on the real life of Rosa Lewis, who ran the Cavendish Hotel. Keep an eye out for an appearance from Julian Fellowes (Downton Abbey).
The Paradise (2012) | 16 X 50
In this period drama, a young and ambitious woman heads to the city to make her way working in a department store.
Which Period Dramas Are You Most Looking Forward To?
We're excited to see Dandelion Dead streaming (for the first time we've seen anywhere), and it's great to know North & South will have a new home for those times you feel like re-watching it. What's going on your must-watch list for next month?
Save it to Pinterest!