Balthazar Season 2 Review: Back, & Better Than Ever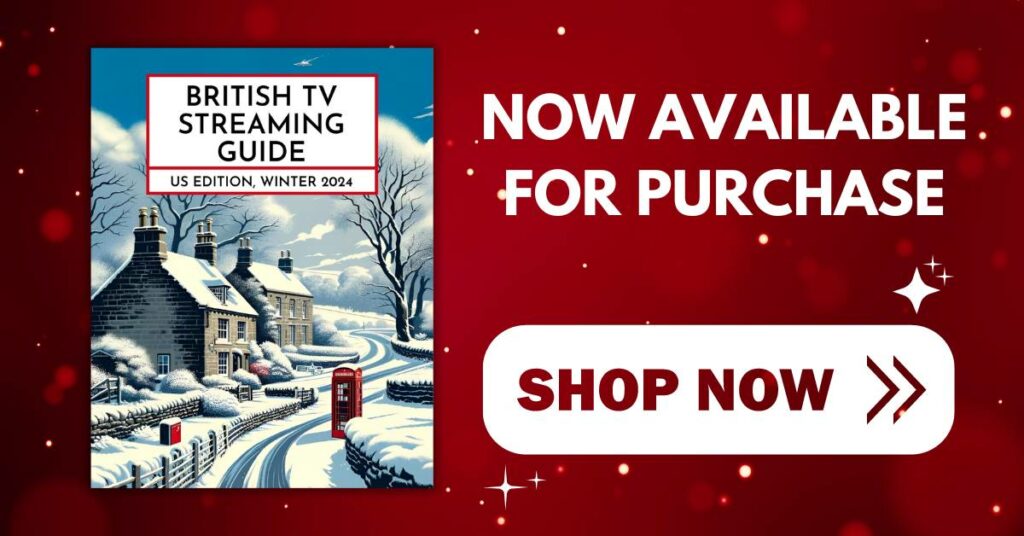 The British TV Streaming Guide: US Edition, Winter 2024 is now available. Get yours HERE.
In some cases, we earn commissions from affiliate links in our posts.
Last Updated on April 19, 2020 by Stefanie Hutson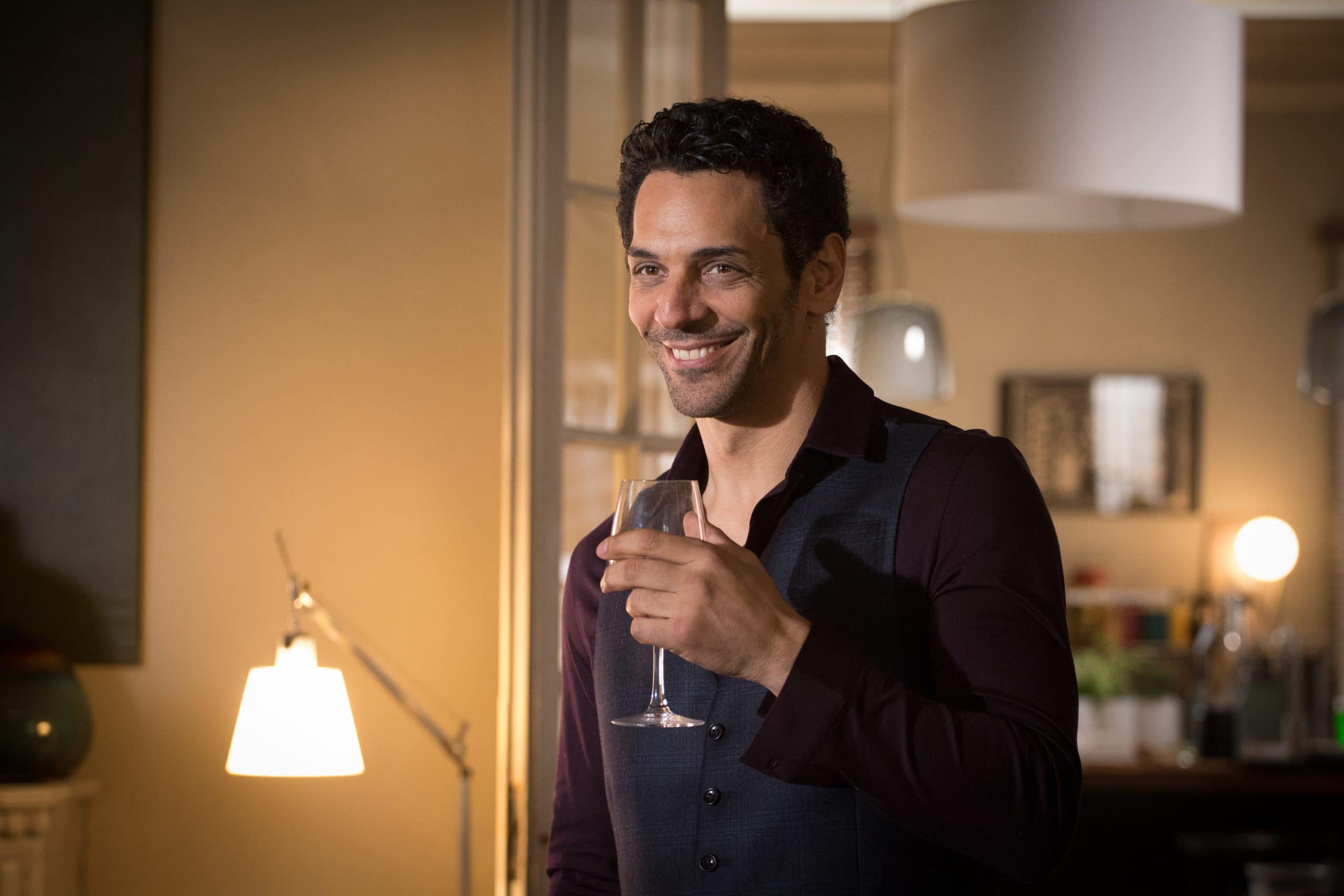 Having aired in France last year, Season 2 of Balthazar premieres in North American on Acorn TV on Monday, the 20th of April. We recently had a chance to preview the new season, and we wanted to share our thoughts for those thinking about watching it. Though it's not British, you could literally swim from England to France, and the show is on Acorn – so that's close enough for us.
Haven't seen Season 1? You can catch it HERE (along with S2 after April 20).
Please note – we haven't included ANY plot-related spoilers. We give our thoughts on what's great about the series and who's most likely to enjoy it, but we've omitted any details that might harm your enjoyment of the series.
What is Balthazar About?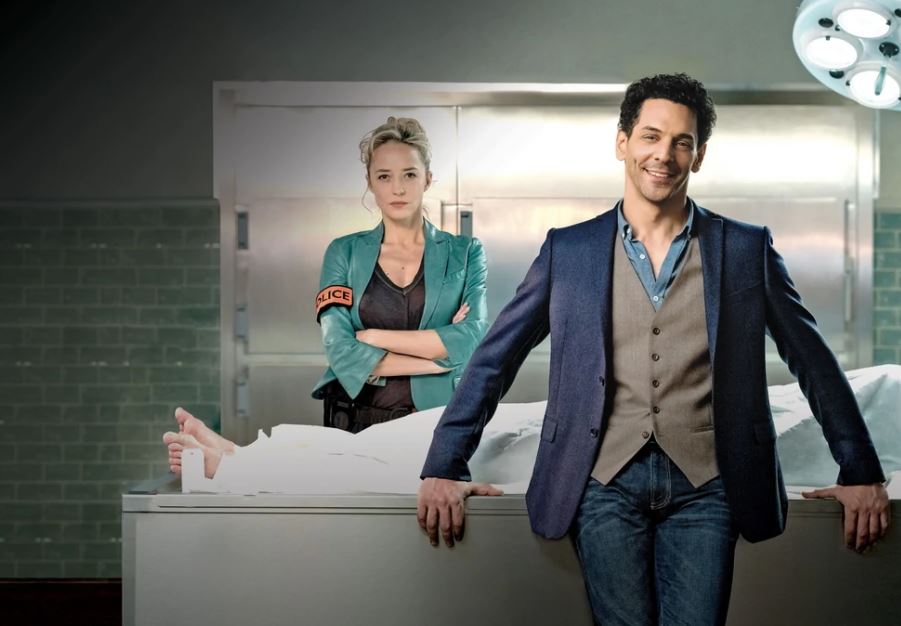 Balthazar focuses on Parisian Raphaël Balthazar (Tomer Sisley), a brilliant but tortured forensic pathologist who frequently collaborates with Chief Inspector Hélène Bach (Hélène de Fougerolles). Where Balthazar is playful, Bach is more serious – but both are bright, dedicated, and occasionally willing to bend a rule or two when it gets the job done.
Though professionally successful and obviously quite fit (they're not shy about shirtless scenes), Balthazar is a man haunted by the ghost of his murdered wife, Lise Castell. Literally. She appears in every episode, hanging out around his apartment, talking to him, and pointing out the things he won't admit to himself. For all his skills, Balthazar has never been able to track down Lise's killer. While not an investigator, he often helps out on cases, noticing details and connecting dots others might miss.
When he's not being totally brilliant at his job, we see Balthazar riding around in gorgeous vintage cars (both blue), preparing gourmet meals, participating in extreme sports, and occasionally bringing home beautiful women.
His frequent collaborator Hélène is a woman with her own set of troubles. She's great at her job and elegant in that effortlessly French sort of way, but her home life leaves a lot to be desired. Things are rough with her husband, and her kids don't seem all that fond of her. I won't go into too many details there because that veers into spoiler territory.
Over the course of two seasons, we see both the strengths and vulnerabilities of the two characters, along with a growing friendship and mutual respect (and no shortage of sexual tension).
Each episode presents a new case, but it's the bigger story that really makes Balthazar a great watch – the ongoing evolution of the character relationships and the mystery of who killed Balthazar's late wife.
You can watch the Season 1 trailer below:
Who Would Like Balthazar?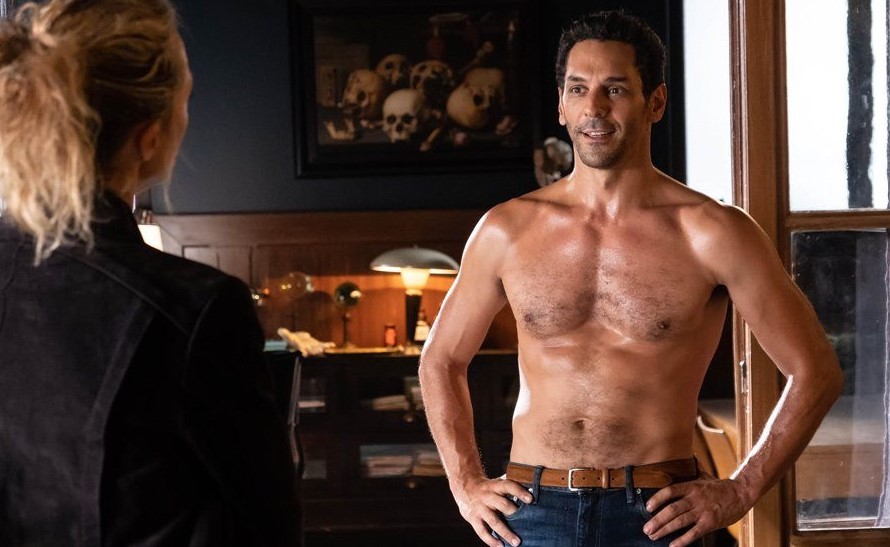 We'll start with the show's basic traits:
Tone: Leans to the dark, but not in an oppressive and bleak way. It's nowhere near "cosy", but there's a playfulness to it, and the scenes aren't entirely devoid of colour like you see with Scandi-noir-type shows. If you put mysteries on a spectrum from dark to light, I'd rank Balthazar as a bit darker and more graphic than Sherlock, but less bleak and depressing than Luther.
Violence: We see a lot of dead bodies, fluids, injections, incisions, etc. It's a bit gruesome, and not a great show to watch while eating.
Case Format: One case per episode, along with a longer storyline that continues throughout the series.
Swearing: Medium. This isn't one for the hard-core pearl clutchers, but the swearing is situation-appropriate and not excessive. This isn't the kind of show with "f-this" and "f-that" in every other sentence.
Nudity & Sexuality: The show doesn't shy away from sex. You won't see graphic sex acts, but there is some nudity (no full-frontal) and you do see people in mature situations. The writers are also quite talented at coming up with reasons to take off Tomer Sisley's clothing.
What's the Verdict on Season 2 of Balthazar?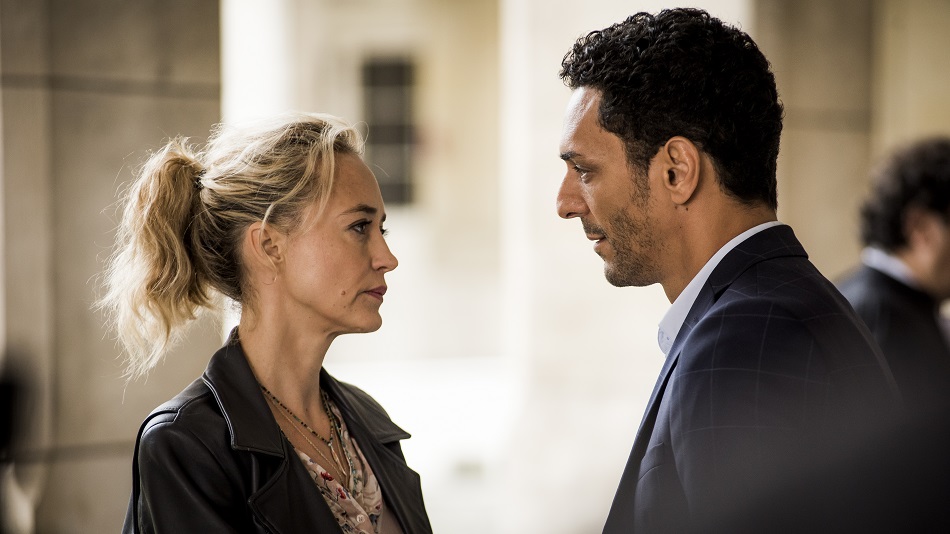 If you enjoyed Season 1, you'll almost definitely love Season 1. It's more of the same thing we got in Season 1, but bigger and better in nearly every way. It's even longer. Instead of 6 episodes, we get 10 this time around.
Though the characters themselves may feel familiar (we've seen their "types" in many a procedural), Season 2 continues to shine because of the chemistry between the two lead characters. She's a bit more serious and prickly, he's playful and even inappropriate at times, but it works because we know they're both deeply good people doing important and stressful jobs.
Now that we're into Season 2, the series really begins to dive into the mystery of who killed Lise Castell. In between progress on that case, we see the stakes climbing all over the place. Hélène is dealing with the aftermath of what happened with her family life, and there are more cases that put both Balthazar and Hélène in mortal danger.
As Balthazar dives back into Lise's case, we see him under increasing strain. He's losing sleep, resorting to more extreme measures to stay on top of things, and generally losing his grip.
The only downside to the new season? You'll be desperate for them to finish Season 3 so you can find out what happens after the tense finale episode. Season 3 was expected to begin filming in January, but it's not yet known how their schedule has been impacted by the COVID-19 crisis.
You can watch the Season 2 trailer below (though fair warning, it lacks subtitles).
Will You Be Watching Season 2 of Balthazar?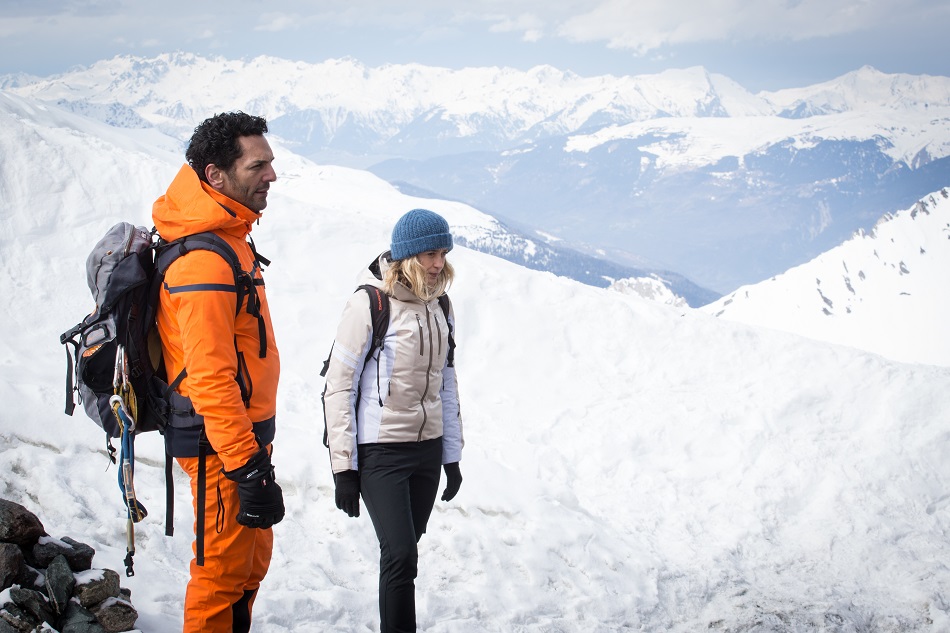 Have you watched Season 1? If you haven't, you can catch it HERE on Acorn TV.
Will you be tuning in for Season 2? Let us know your thoughts in the comments!