10 of the Best British TV Shows Streaming on Hulu
In some cases, we earn commissions from affiliate links in our posts.
Last Updated on May 4, 2022 by Stefanie Hutson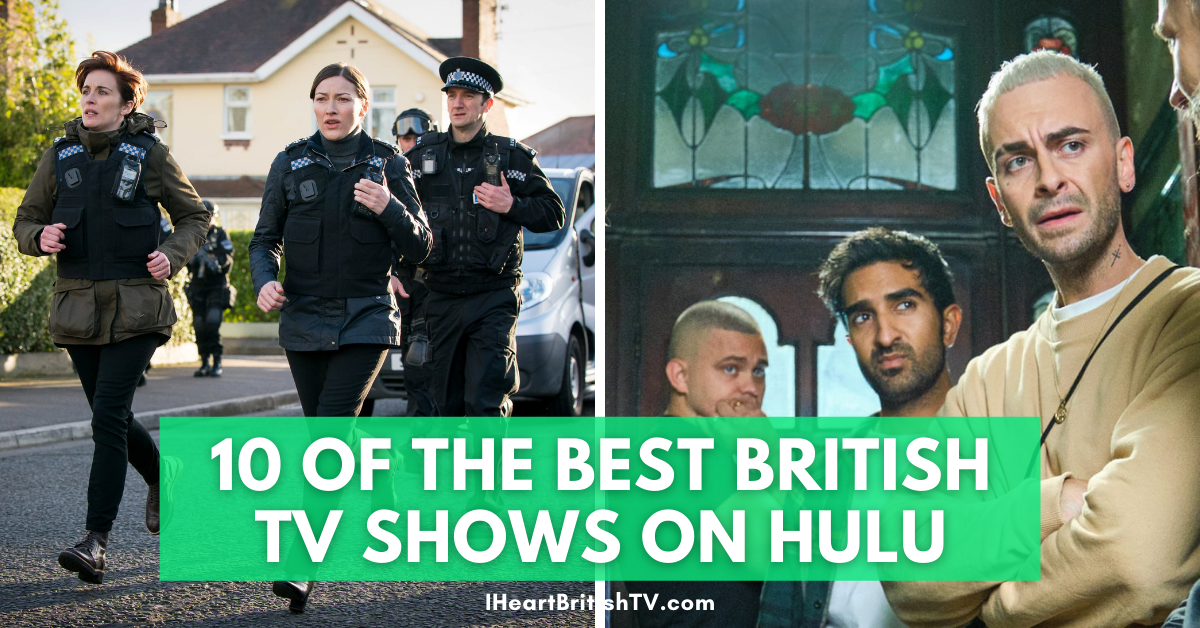 Hulu is a US-based streaming service owned by The Walt Disney Company and Comcast. The basic subscription has ad breaks, but there are also higher-priced ad-free subscriptions and subscriptions including live television. You can check out their subscription options HERE.
Like most streaming services these days, Hulu also creates their own content. But unlike Netflix, Hulu allows you to add on extra services like HBO, Starz, Cinemax, and Showtime (for an extra fee, of course). In this post, we'll focus strictly on those shows which are available with the basic subscription (no add-on subscriptions required).
Editor's Note: Due to changes in streaming availability, this post has changed substantially since it was originally published. It's quite possible that it no longer reflects the original author's opinions.
Top 10 British TV Shows Streaming on Hulu
In no particular order, these are the top 10 British TV shows streaming on Hulu that are both highly rated and popular on the streaming service:
Luther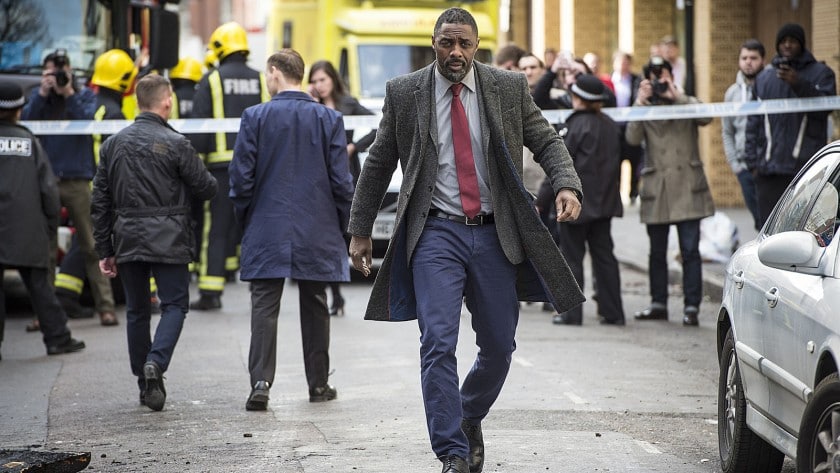 Luther stars Idris Elba as DCI John Luther, a self-destructive detective who plays cat and mouse with a murderer. This moody urban crime thriller is rated a whopping 8.5/10 on IMDb. Luther is intelligent but not without major flaws, including impulsive behavior.
Also starring Ruth Wilson.

Black Narcissus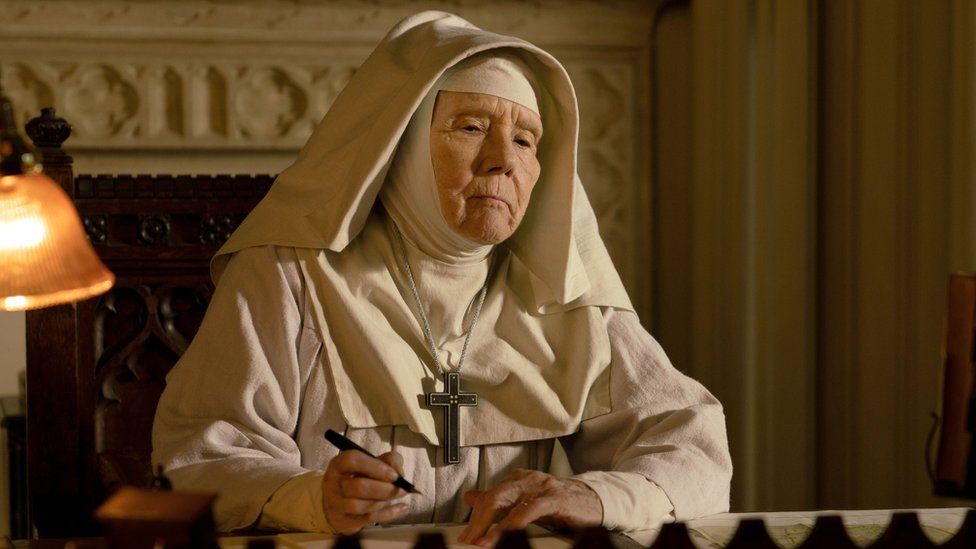 Based on Rumer Godden's 1939 book, Black Narcissus tells the story of Sister Clodagh as she leads the nuns of St. Faith's to set up a brand of their order in the Himalayas. They make their home in the remote palace of Mopu, a former home for concubines known as the "House of Women". As time goes on, Sister Clodagh finds herself increasingly tempted by an arrogant land agent, Mr. Dean.
She's not the only one, though. The fragile and unstable Sister Ruth is similarly attracted, and both women find themselves struggling with forbidden feelings and unsatisfied desires. This production includes one of Dame Diana Rigg's final performances.
Line of Duty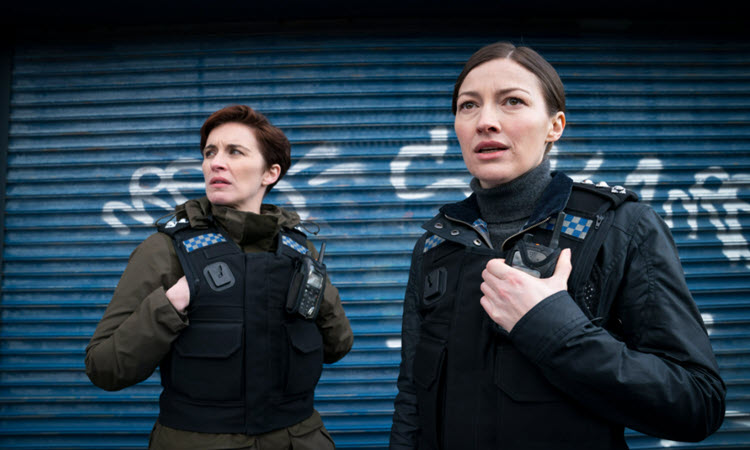 This suspenseful British police series is set in the fictional "anti-corruption unit" AC-12, where the police police the police. Yes, we know that sounds a bit odd. Created by Jed Mercurio, it's one of the more intense British TV shows you'll encounter – but if you enjoy that kind of high-intensity programming, definitely give this one a go.
Lennie James, Vicky McClure, Martin Compston, and Adrian Dunbar all feature. Keep in mind that while Hulu has the first five seasons, you'll need to get BritBox if you want to watch the sixth (at time of writing, anyway).

Brassic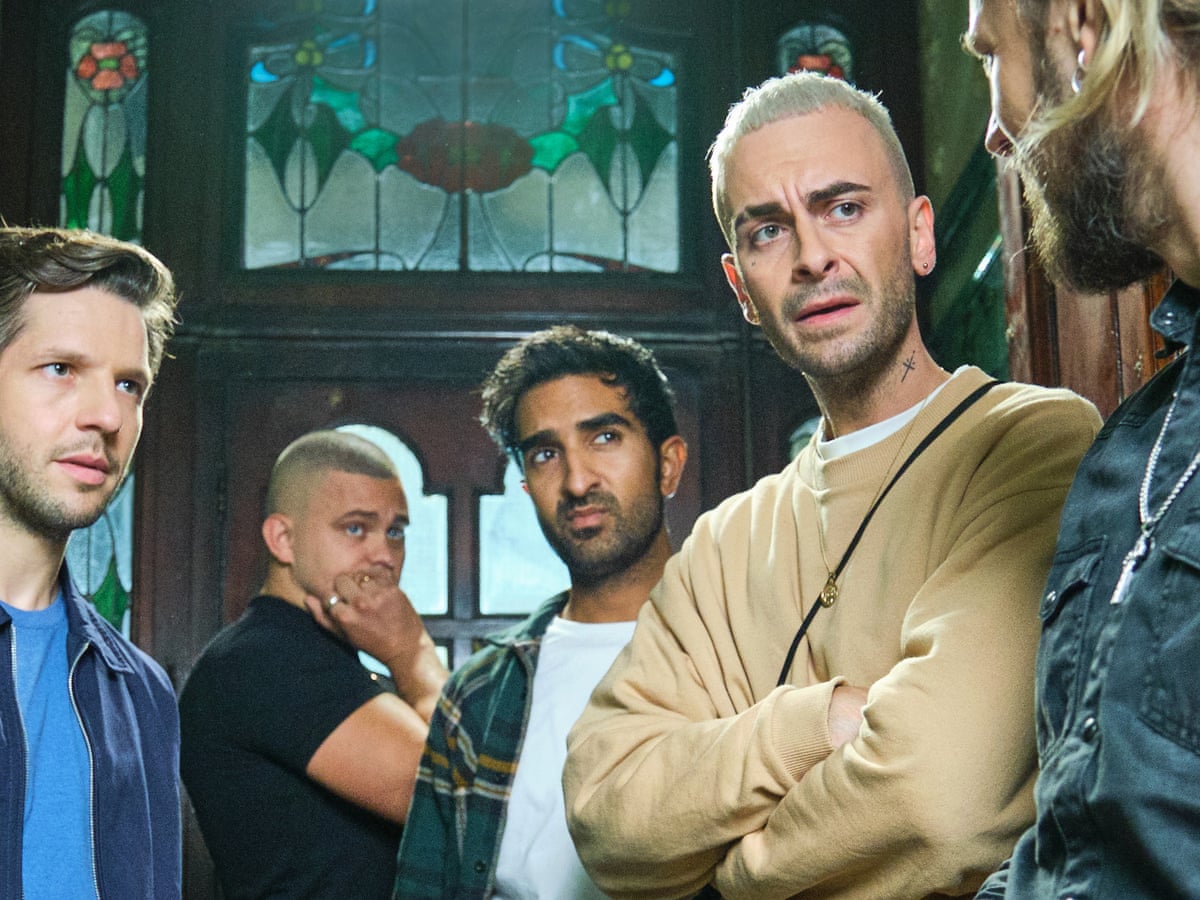 This working-class comedy follows a young man named Vinnie (Joe Gilgun) and his occasionally criminal friends as they go about their lives in the northern English town of Hawley. It's a lively, rough-around-the-edges comedy about desperate small-town life and the ever-present question of whether there might be something better elsewhere.
Brassic gets its name from Cockney rhyming slang. It's a shortening of "boracic lint", slang for "skint".

New Tricks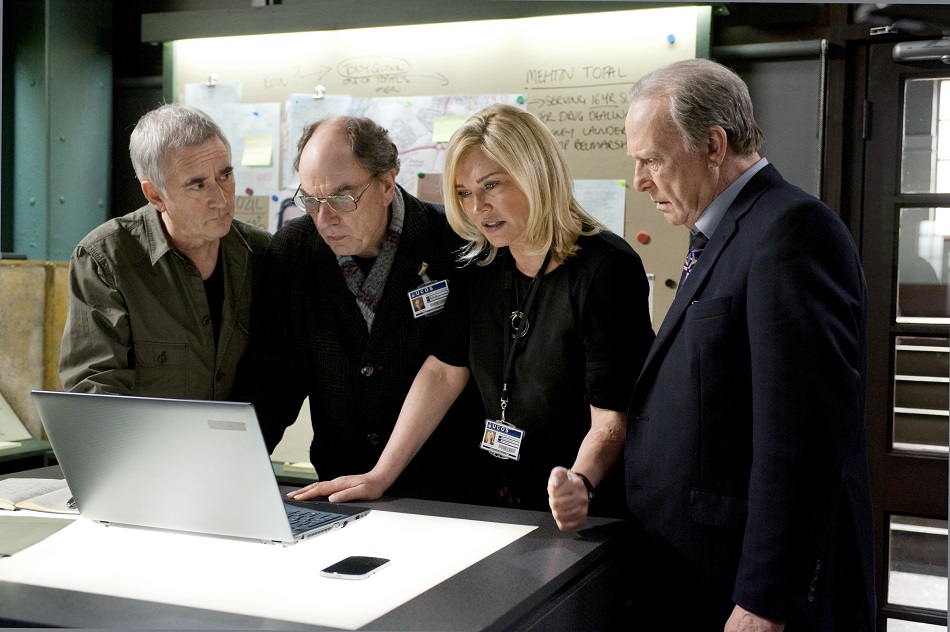 This long-running series focuses on a group of police who come out of retirement to work unsolved cases. Along with a senior police detective, the retired officers investigate and bring in additional support as needed. The series is based on the expression, "You can't teach an old dog new tricks."
It ran for 12 seasons between 2003 and 2015, featuring a rotating cast that included Amanda Redman (Good Karma Hospital), Dennis Waterman (The Sweeney), Nicholas Lyndhurst (Goodnight, Sweetheart), Tamzin Outhwaite (EastEnders), Larry Lamb (Gavin & Stacey), Dennis Lawson (Local Hero), Alun Armstrong (Golden Years), and James Bolam (Only When I Laugh).

Upstairs Downstairs (2010)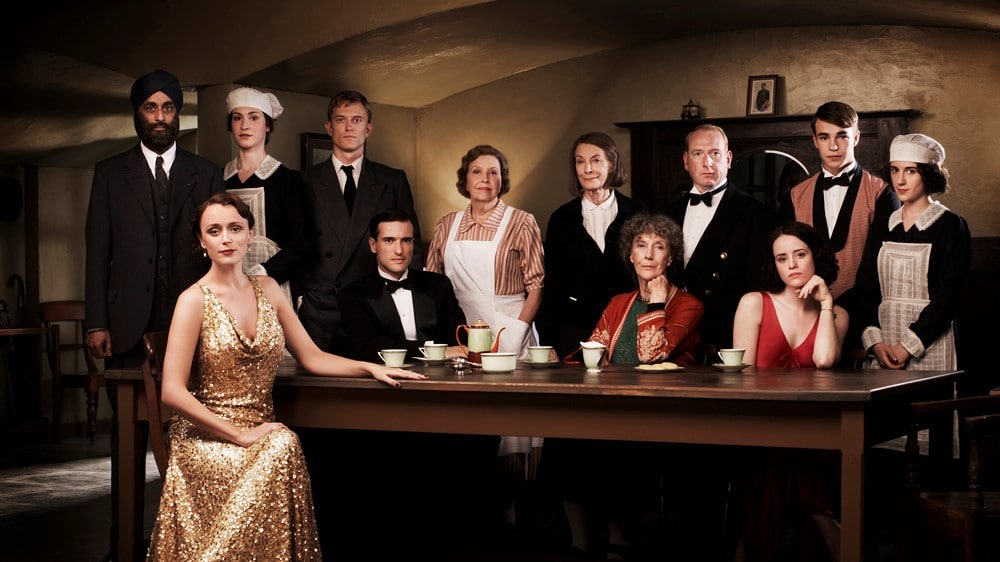 This is a reboot of the original series from the 1970s. It focuses on a different family and begins in 1936. Like the original Upstairs Downstairs and Downton Abbey, this show focuses on both the house staff and the glitzy family. It stars Keeley Hawes, Ed Stoppard, Claire Foy, Eileen Atkins, and more.

Whitechapel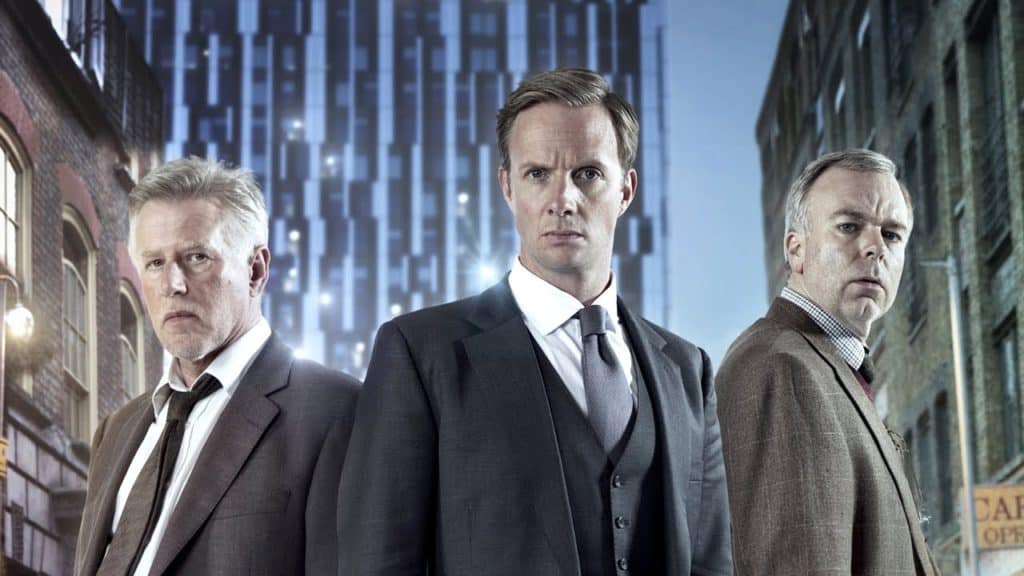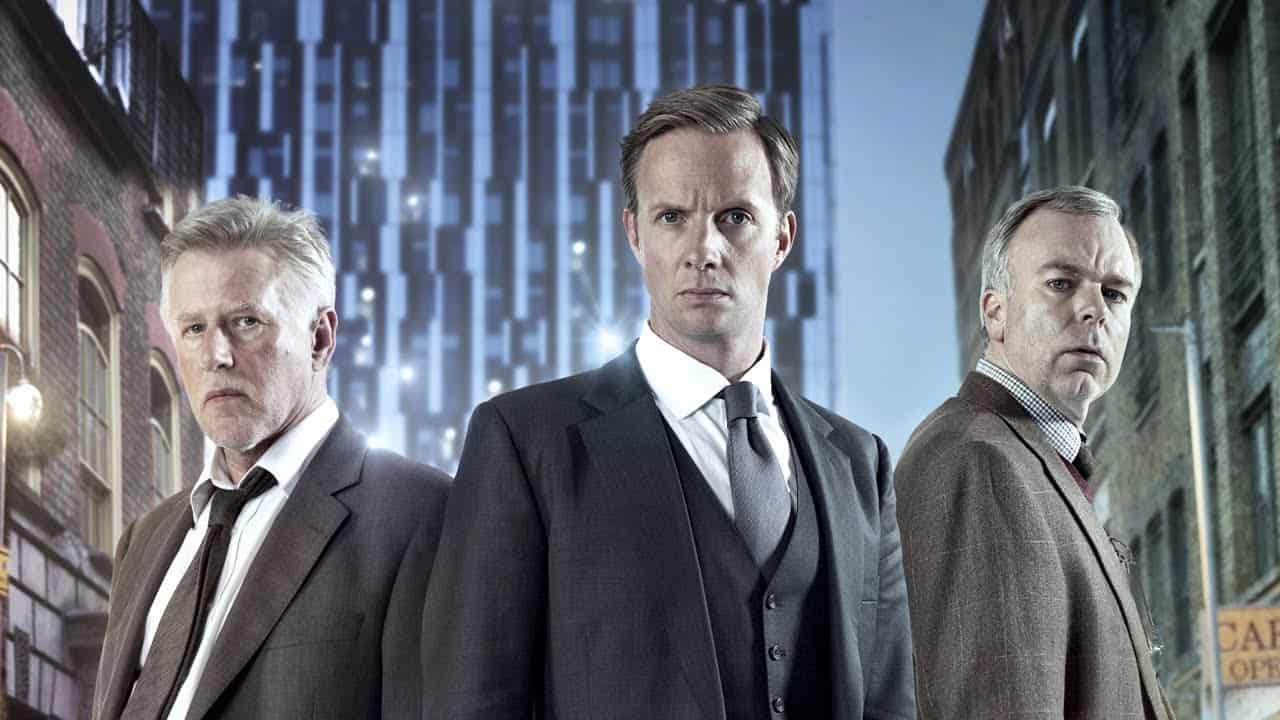 Whitechapel begins with a copycat killer recreating the crimes of Jack the Ripper. Detectives must learn from history (via a quirky historian) to try and get a step ahead of the killer. Rupert Penry-Jones stars with Steve Pemberton and Phil Davis.

Harlots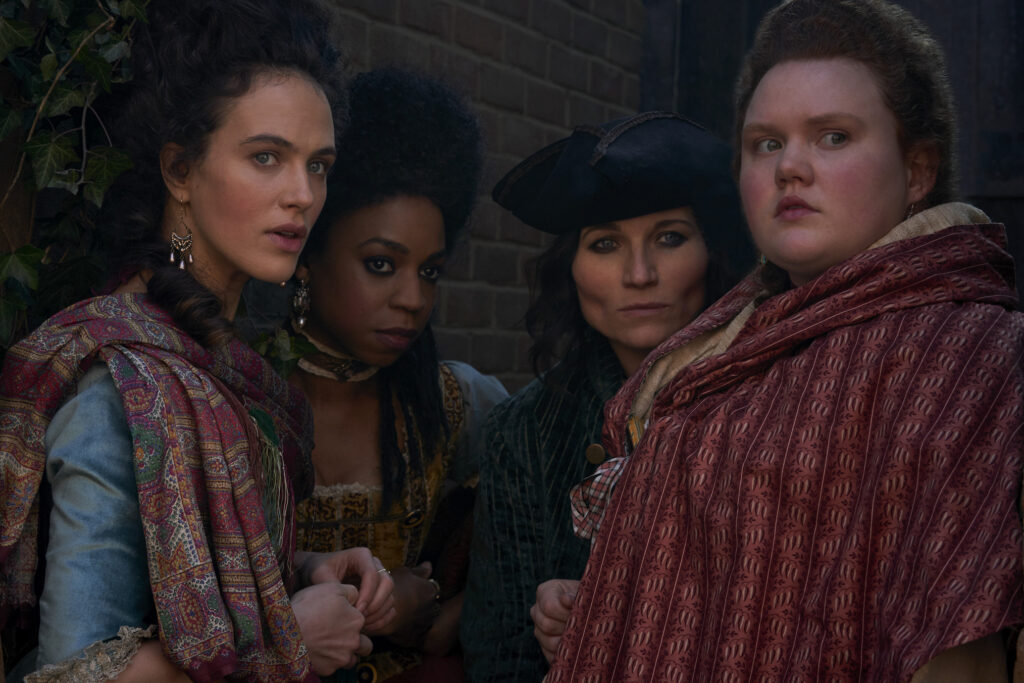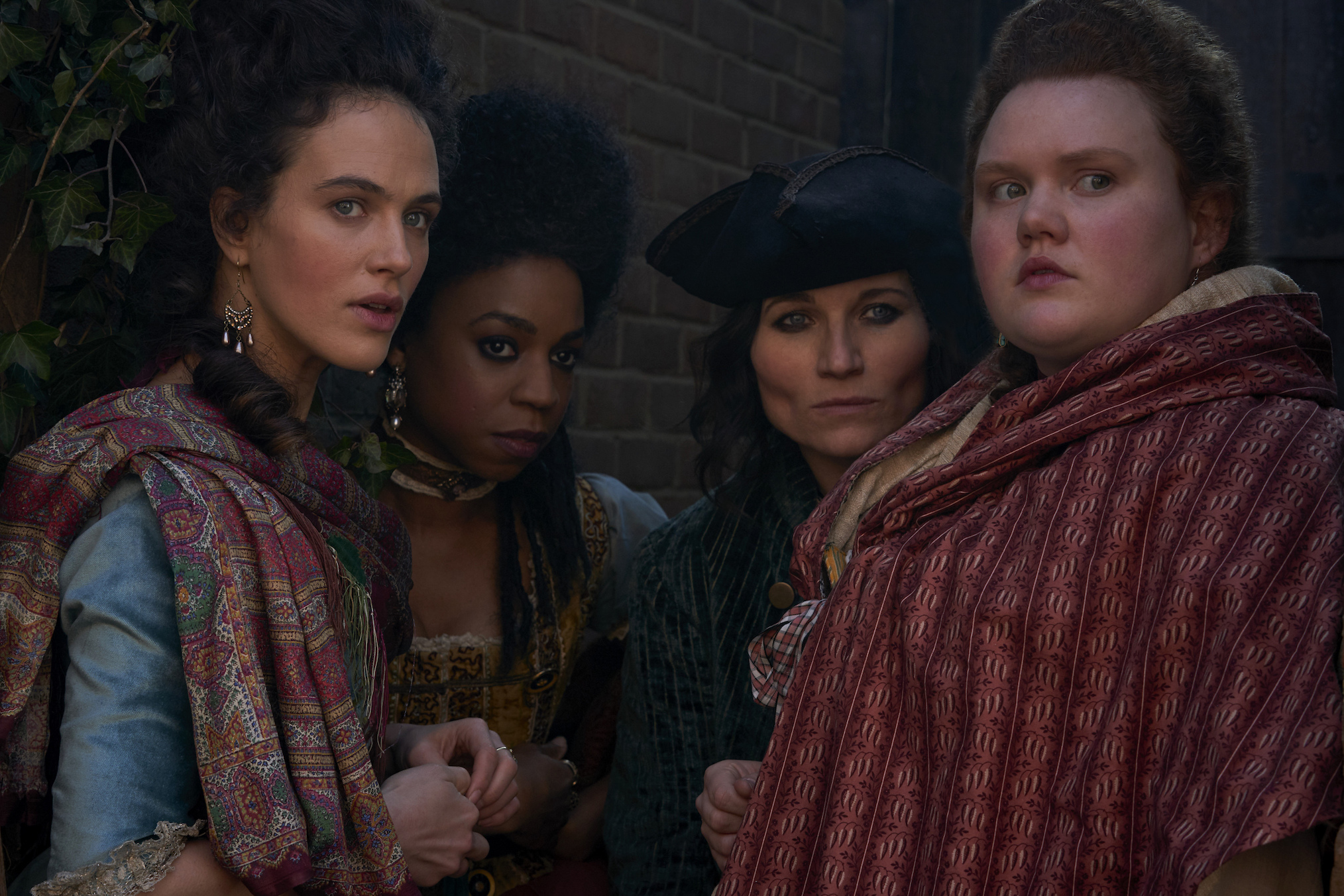 Harlots is a Hulu Original Series about high-end sex workers, their competition, and their personal lives in 18th century London. It stars Jessica Brown Findlay, Samantha Morton, Lesley Manville, Kate Fleetwood, and more. Of course, it's a touch raunchy, so it won't be for everyone.

The Musketeers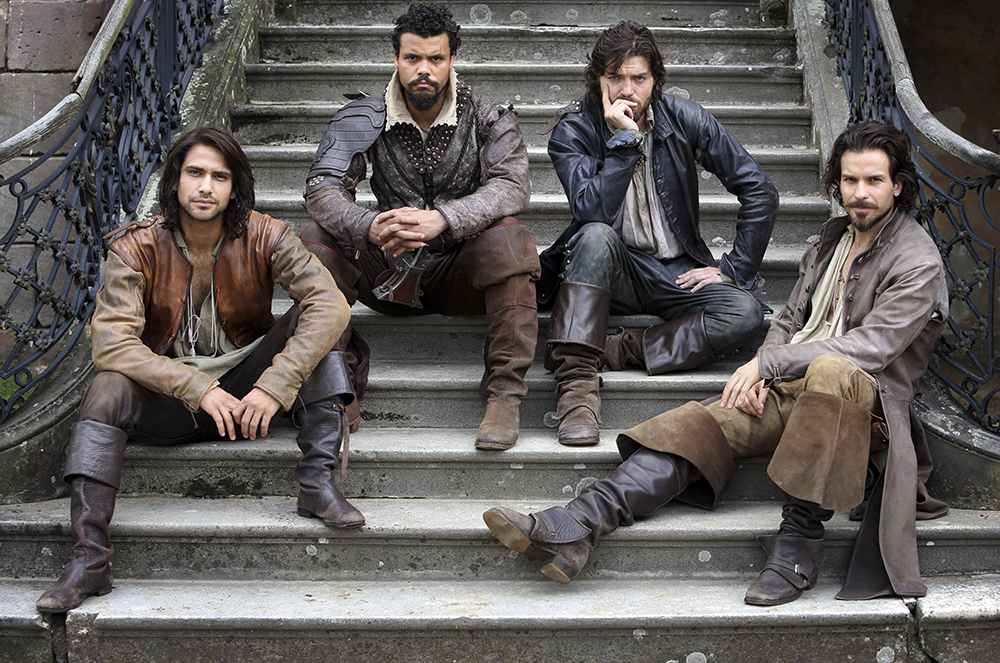 The Musketeers is a historical action-adventure show based on the book by Alexandre Dumas. This show is energetic with lots of sword fighting and sarcastic taunting from Athos, Porthos and Aramis. If you're not familiar with The Three Musketeers, they're essentially highly trained bodyguards who protect the King of France, so it also deals with political conspiracy.
Although it takes place in 17th century Paris, it is a BBC production so it stars a lot of British actors. To start, Tom Burke plays Athos and Luke Pasqualino is d'Artagnan.

The Sister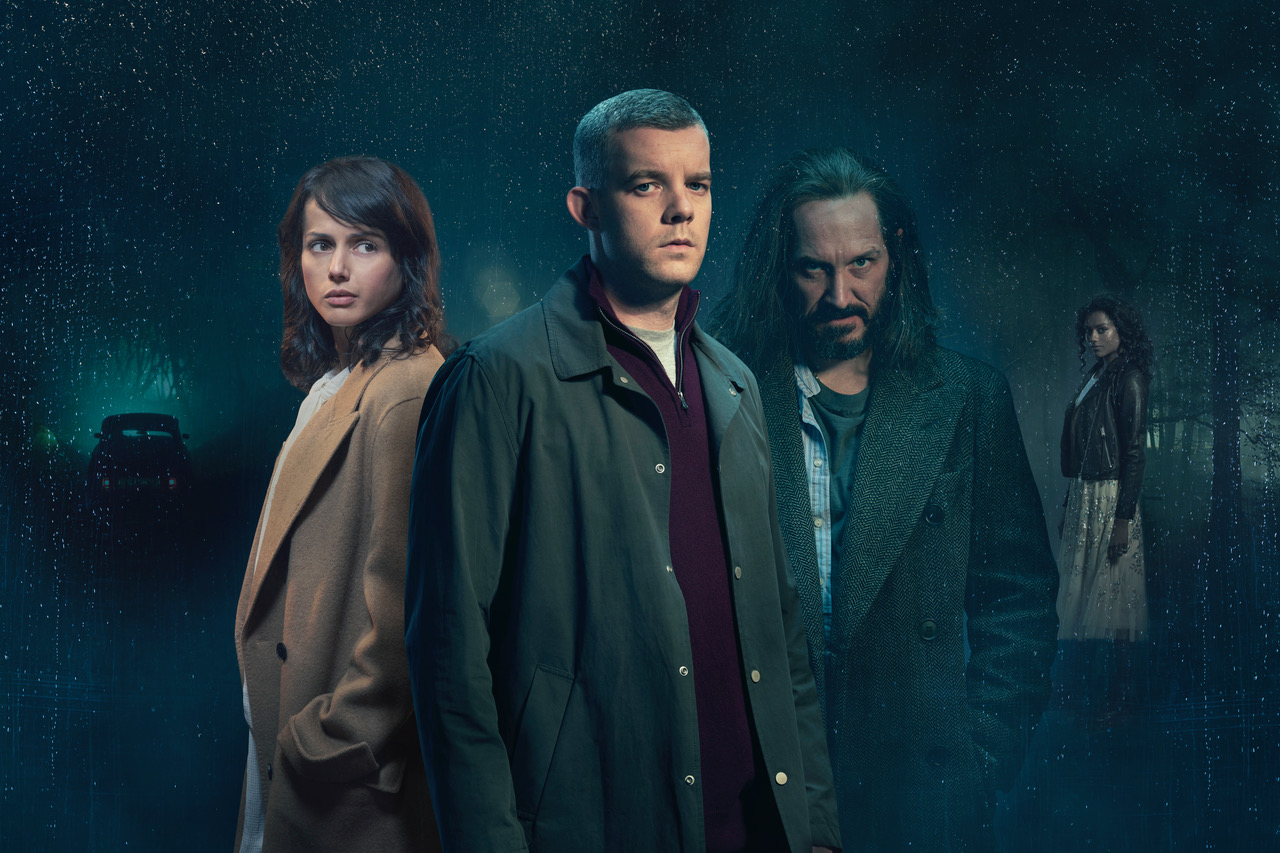 Luther creator and screenwriter Neil Cross brings us this four-part story "of murder – and perhaps ghosts – which exposes the quiet terror of a man trying to escape his past." It's inspired by Cross's novel Burial, released in 2009.
Russell Tovey (Years and Years) plays Nathan, a man trying to hide a terrible secret. His world is rocked when Bob (Bertie Carvel, Doctor Foster) spears on his doorstep with shocking news. Amrita Acharia (The Good Karma Hospital) also appears.
Honorable Mentions
Harrow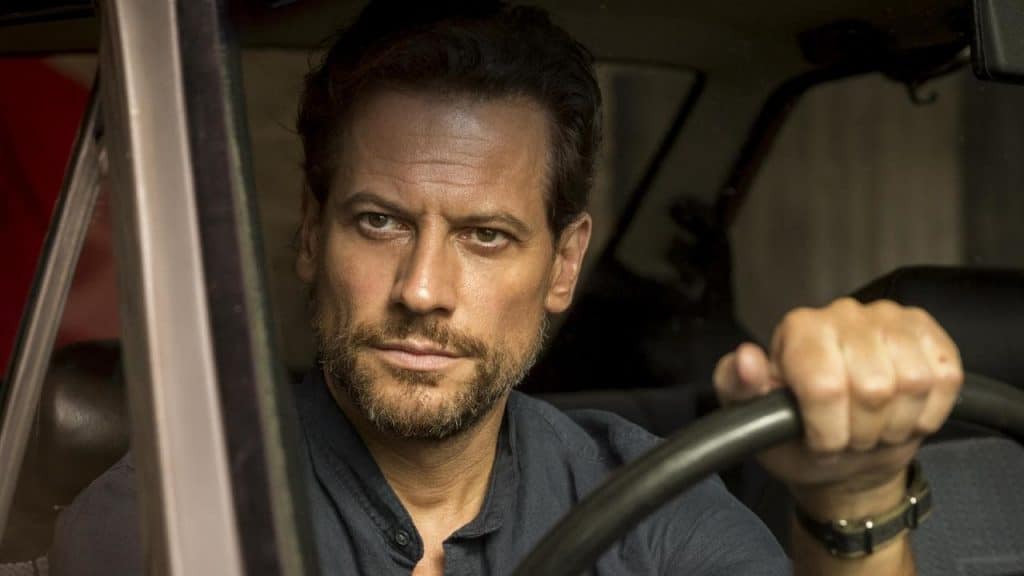 Harrow isn't technically a British show; it's filmed in Australia but it stars Welsh actor Ioan Gruffudd. Gruffudd plays forensic pathologist Dr. Daniel Harrow, who (like many TV detectives) is determined to find answers, even if that means breaking a few rules.
What We Do in the Shadows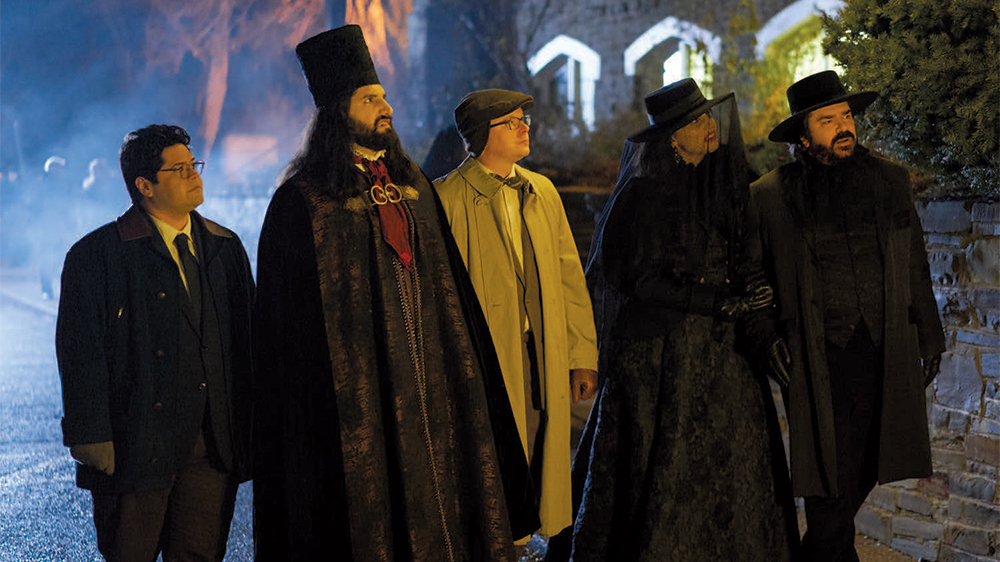 Though it's an American production, this series features English actor Matt Berry (The IT Crowd, Toast of London) in a lead role, and it's well worth a watch if you enjoy his humour. The series follows a group of centuries-old vampires who've been living in New York City for the last couple hundred years, and there are currently three seasons to enjoy (with a fourth on the way later this year).
Black Sails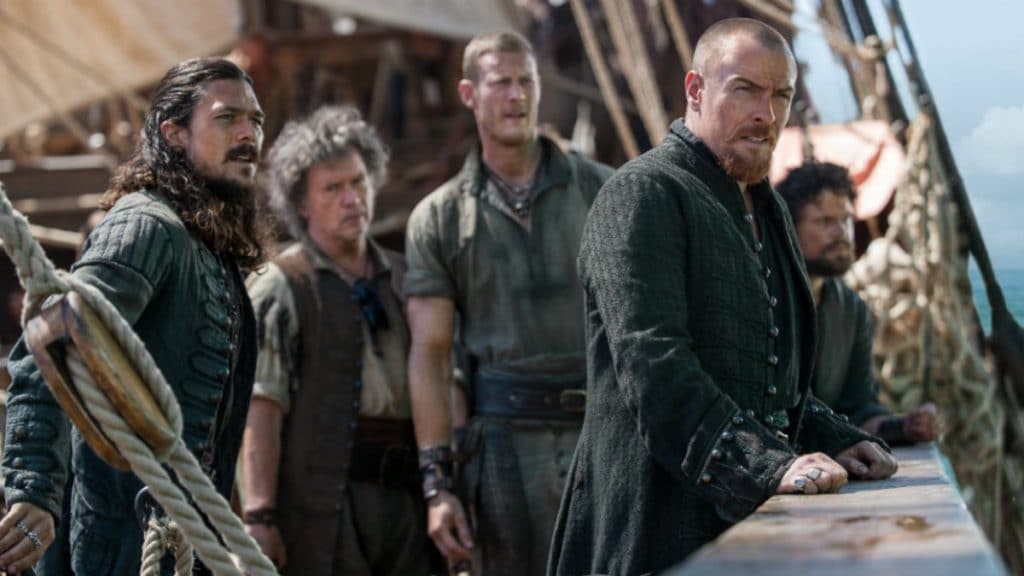 Black Sails isn't technically British because it's a Starz production, but the cast is full of British and Australian stars and it takes place between England and the Caribbean. It's gritty. Both the journeys and politics are tumultuous. There is plenty of sex in the first two seasons, but it drops off in the last two when the story gets even more complex.
Black Sails is described as a prequel to Robert Louis Stevenson's classic book Treasure Island, so the names of fictional characters are floating around with the names of real pirates from history.
It stars Toby Stephens, Tom Hopper, Luke Roberts, Hannah New, Harriet Walter, and many wonderful Australian actors.
It came to an end after four seasons; being a prequel, it ends where the events of Treasure Island start.
Killing Eve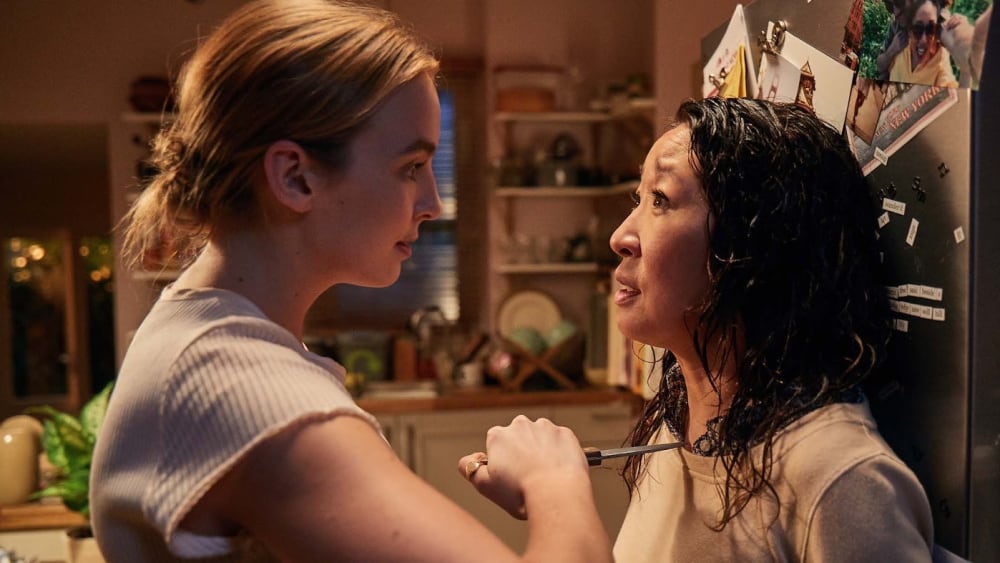 The spy thriller/dark comedy began back in 2018, telling the story of a bored intelligence officer whose life changes forever when she begins pursuing a female assassin. Jodie Comer plays Villanelle, the bored assassin, while Sandra Oh plays Eve Polastri, a woman who allows her life to be torn apart by her interest in female assassins.
As the two grow closer, they begin to learn that their circles are more closely linked than they might have expected – and both women begin to spend more time focusing on each other than on their original missions.
Save it to Pinterest!