Lockwood & Co Begins Filming in London this July
In some cases, we earn commissions from affiliate links in our posts.
Last Updated on March 25, 2021 by Stefanie Hutson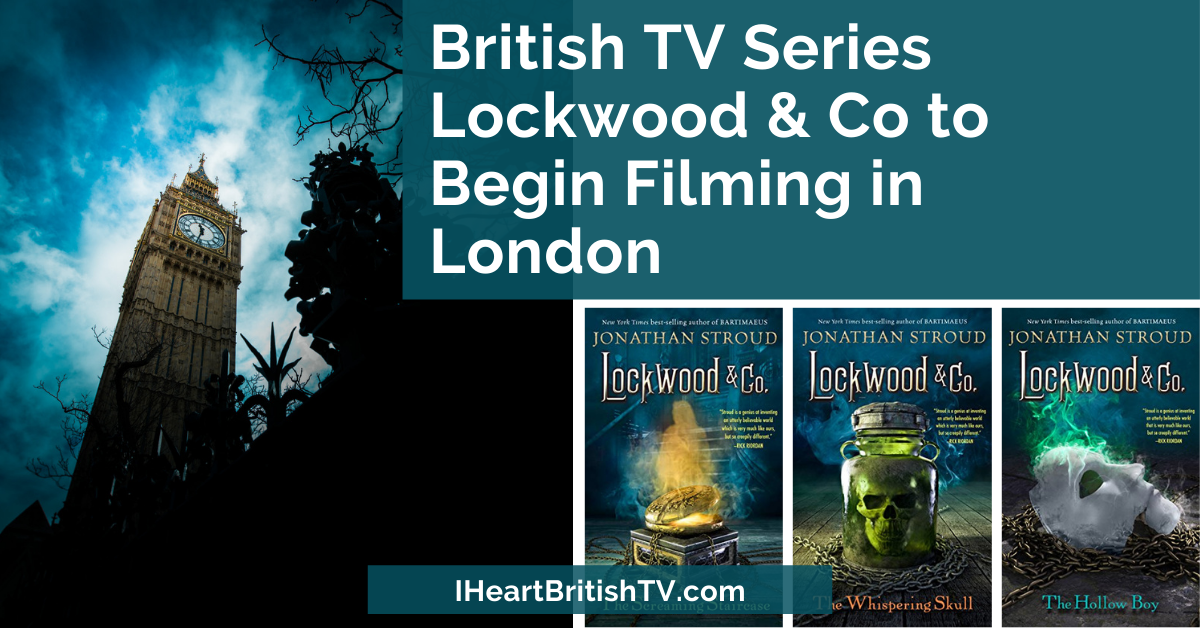 Netflix officially confirmed it would be working with the new production company Complete Fiction to develop three new series. One of those shows is Lockwood & Co, which follows a small agency of young psychic investigators. It sounds spooky, adventurous, and entertaining.
What is Lockwood & Co About?
Lockwood & Co takes place in an alternate London where adult-owned corporate agencies dominate the ghost-hunting industry. These competitive businesses offer their professional services to help quell a ghost epidemic; yet, only young people can see the ghosts.
Lockwood & Co is a different type of business – you might even call it "mom and pop" – that is, if it weren't owned and operated by two teenage boys. Young psychic Lucy Carlyle thinks she'll work for a big agency, but ends up joining Anthony Lockwood and George Cubbins as they strive to rid London of ghosts and unravel a life-altering mystery.
Lockwood & Co is based on the bestselling novels by Jonathan Stroud. They're recommended for ages 8 to 12, so the Netflix show should be a fun watch for the whole family.
There are five books in the series, with the fifth one serving as the final installment. They are:

Author Jonathan Stroud spoke of the adaptation, saying:
I'm thrilled that Lockwood & Co. is being developed for Netflix as one of Complete Fiction's first projects. I've long been a fan of the amazing work that these guys have done, and I know their vision for the series will be breathtaking. I can't wait to team up with them to create a haunted London full of marauding specters!
Who's Involved in Lockwood & Co?
The lead director and writer is Joe Cornish. He worked on Attack the Block, The Kid Who Would Be King, Ant-Man (alongside Edgar Wright), and The Adventures of Tintin.
Along with Cornish, Nira Park and Rachael Prior are executive producers. Park has worked alongside Edgar Wright on most of his projects since Spaced. Prior also worked on Attack the Block and The Kid Who Would Be King.
Of the new adaptation, Park said:
There is so much scope to originate and be genuinely creative in both film and television, and that is more important than ever right now. A huge motivating factor in forming this new company is the chance to work with the writers and directors that inspire us across all mediums.

Whilst we will continue to produce bold, original feature films for international audiences, we are incredibly excited about this expansion into television and can't wait to put our distinctive stamp on longer-form story-telling. We feel very lucky to have each other, and this new company is an expression of our ambitions for the next phase of our careers, and a desire to do that together as a working family
We don't currently know who will star in Lockwood & Co, but it might have a few new faces since the story revolves around three teenagers. Casting announcements should follow soon.
When Does Lockwood & Co Premiere & Where You Can Watch It?
Lockwood & Co is currently in production and starts filming in July 2021. It's too soon to tell when it will be released, but we do know eight 60-minute episodes will release on Netflix.
Will You Be Watching Lockwood & Co?
Let us know in the comments! It certainly sounds like a mysterious and entertaining show.