Van der Valk Season 2: Release Date & Where to Watch
In some cases, we earn commissions from affiliate links in our posts.
Last Updated on August 23, 2022 by Stefanie Hutson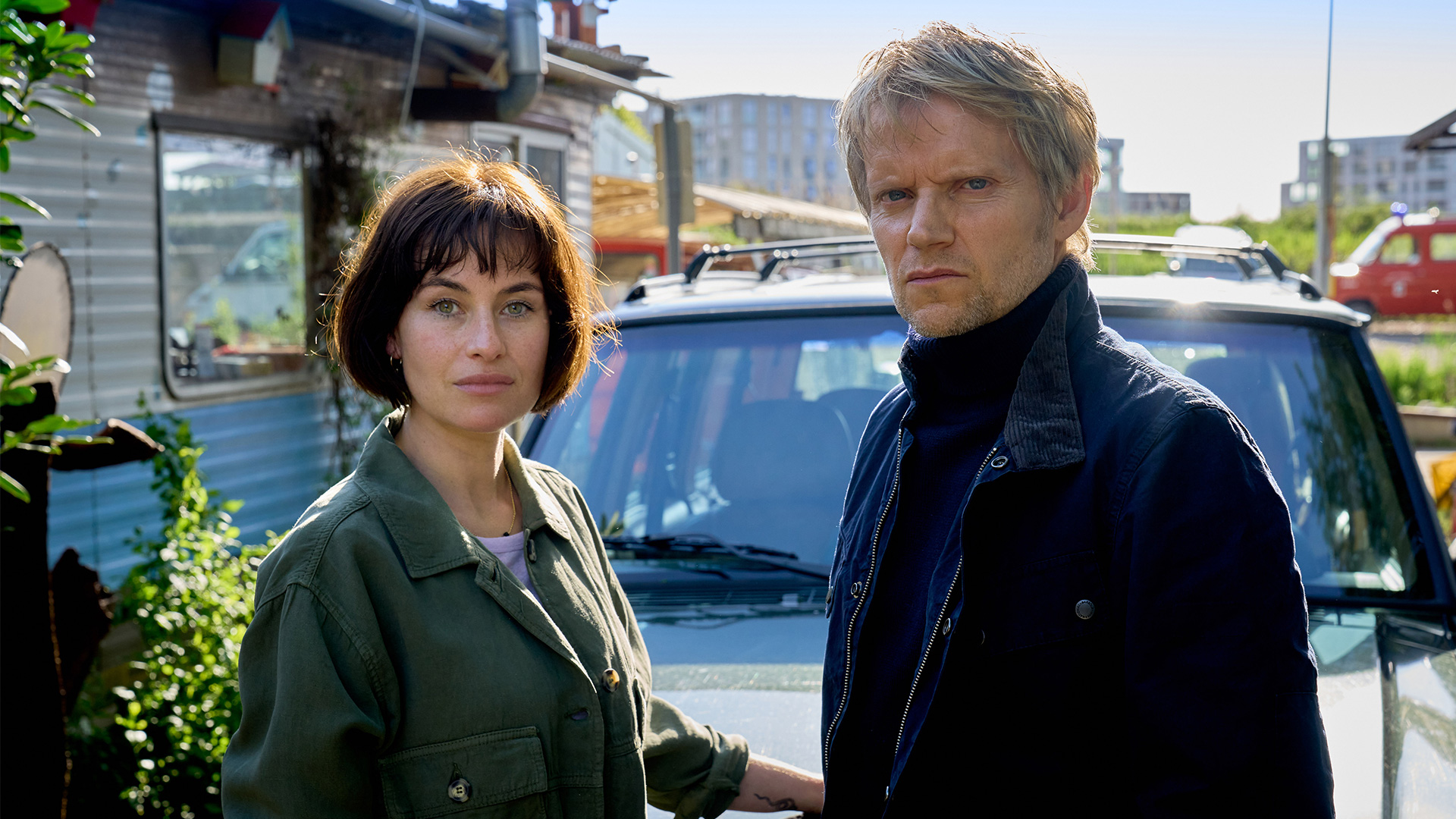 If you watched season 1 of Van der Valk and can't wait for more, there's good news. Though season 2 was delayed because of the COVID-19 pandemic, production is over and the series will be making its way to the US shortly.
What is Van der Valk About?
Van der Valk is a British television crime drama series about a detective in Amsterdam. The show was originally produced for ITV between 1972-1977. A reboot was produced by ITV and premiered in 2020. Van der Valk is adapted from writer Nicolas Freeling's novels of the same name.
Van der Valk follows Marc Warren (Beecham House) as detective Piet van der Valk as he investigates crimes in the city of Amsterdam. Maimie McCoy (Wallander) stars as Van der Valk's right-hand woman, Lucienne Hassell.
ITV said the new Van der Valk "re-imagines Van der Valk in the contemporary world of Amsterdam and follows an engaging, unapologetic and street-smart detective as he leads his dynamic team in solving a raft of mysterious crimes using astute human observation and inspired detection."
The first series had 3 120-minute episodes, each covering a different investigation.
When Does Season 2 of Van der Valk Air & Where Can I Watch It?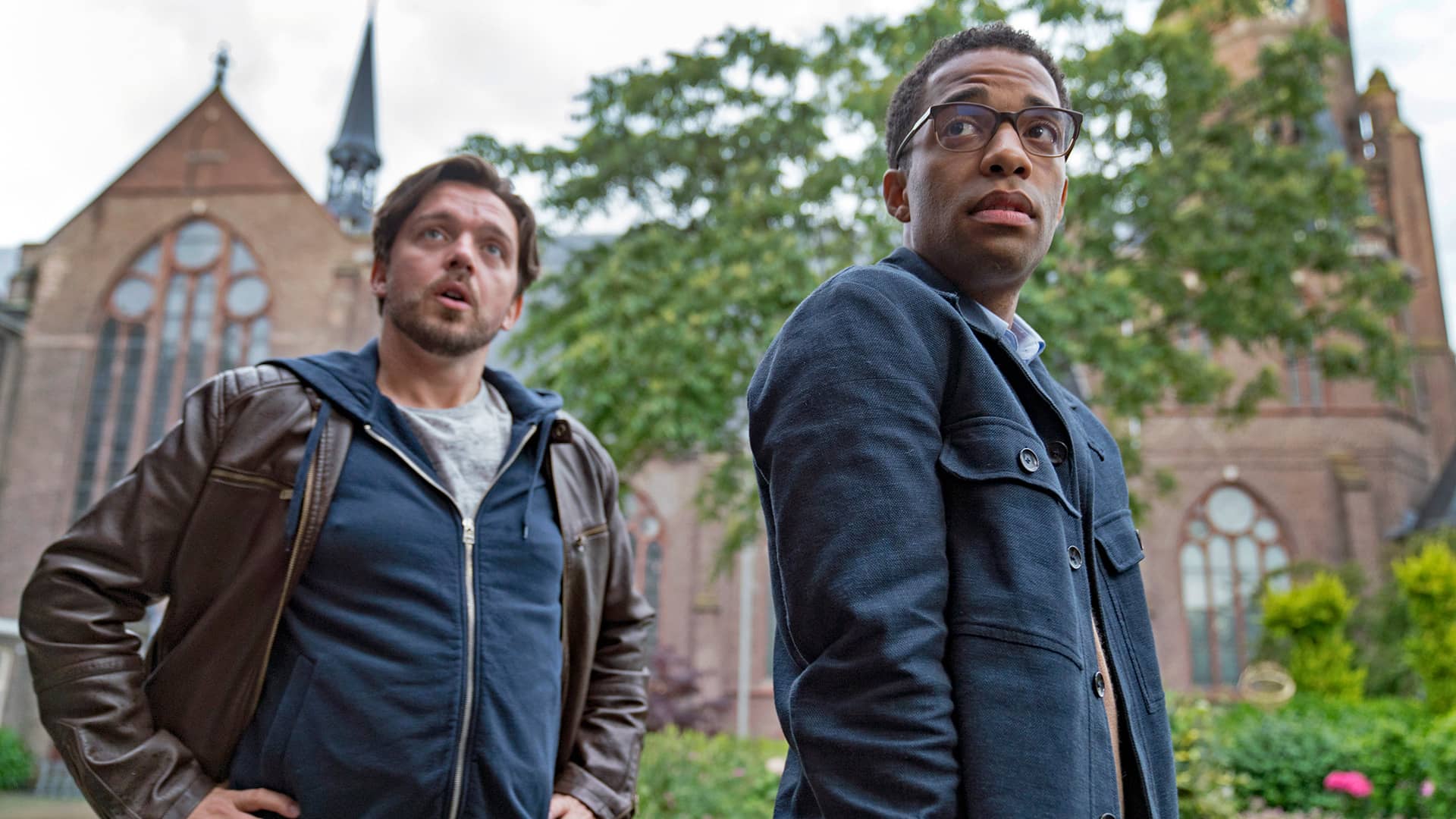 Van der Valk proved to be very popular and drew a large audience for the first season. It was renewed for a second series before the first had ended.
In the UK, season 2 of Van der Valk aired in August 2022 on ITV, and you can watch the episodes on ITV Hub.
In the US, it will premiere on PBS Masterpiece beginning on September 25th, 2022.
If you haven't already watched Season 1, you can stream it HERE or get the DVD HERE.
What's Happening in Series 2 of Van der Valk?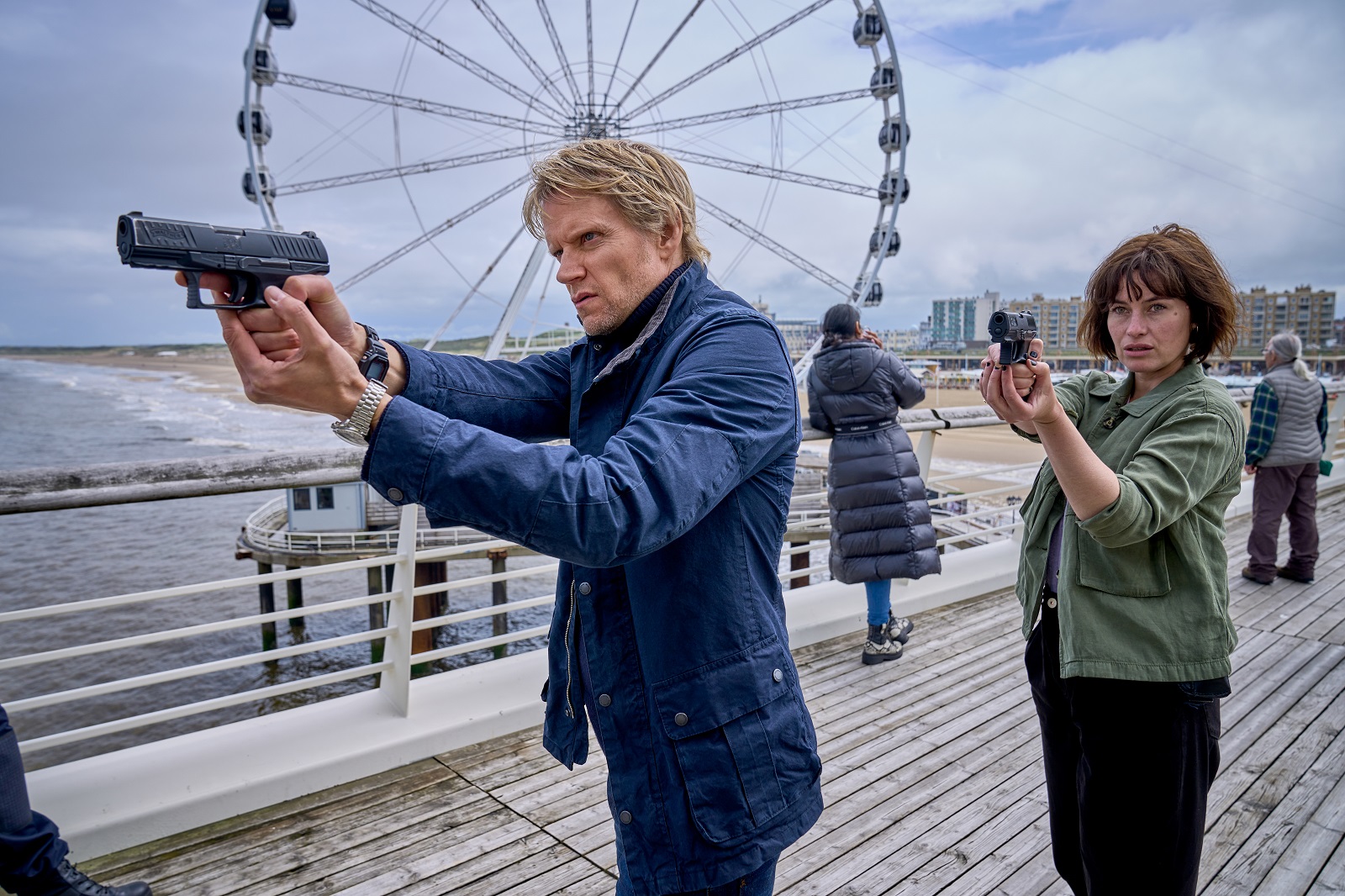 Comments from lead writer Chris Murray suggested that Series 2 will, like Series 1, have three episodes. In an interview ahead of the new season, he offered some insight into what will be happening in Season 2:
Against the bustling backdrop of the stunning city of Amsterdam, Van der Valk and his team will continue to investigate and solve compelling murder mysteries in this latest season.

Storylines explored will include an explosive battle between an alternative community and the city's establishment, the dysfunction of a family at the heart of the city's historic diamond industry, and sexual exploitation within the world of classical music that goes right to the top.
Now that we know more, we can confirm that there will be three episodes in season 2 of Van der Valk. In the US, those 3 episodes will be split in half for a total of 3 stories in 6 episodes. They are as follows:
Plague on Amsterdam – Van der Valk is called in to investigate the gruesome and dramatic murder of a solicitor. He and his team discover a cryptic note in the victim's jacket and they realise others might be in danger if they don't catch the killer quickly.
Blood in Amsterdam – After a diamond industry employee is killed and parts of his body are delivered to the company's wealthy siblings and heirs, Van der Valk and his team are forced to consider it might be some kind of revenge plot.
Payback in Amsterdam – Van der Valk and his team are drawn into the city's classical music scene after a promising cellist dies following an acid attack.
Marc Warren (Beecham House) returns as Commissaris Piet Van der Valk. Other returning cast members include Maimie McCoy (All Creatures Great and Small), Luke Allen-Gale (The Borgias), Darrell D'Silva (Domina), Emma Fielding (Years and Years, Les Misérables) and Elliot Barnes-Worrell (Ready Player One).
Michele Buck is the Executive Producer for Company Pictures and Chris Murray is returning as the lead writer and showrunner.
While You Wait: Consider the Van der Valk Books
While you're waiting for season 2, you can always immerse yourself in the world by reading the original Van der Valk novels by Nicholas Freeling. It's a slightly different experience since the books were first published in the 1960s – but they're still great books.
Love in Amsterdam is the first of 13 books in the Van der Valk series.