Meet the Moderators: Liberty Ruth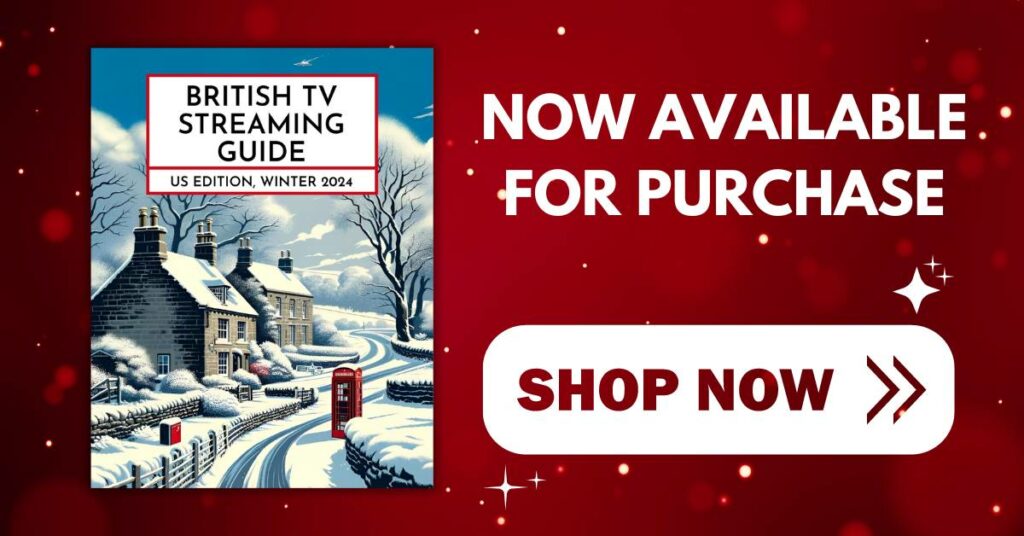 The British TV Streaming Guide: US Edition, Winter 2024 is now available. Get yours HERE.
In some cases, we earn commissions from affiliate links in our posts.
Last Updated on July 6, 2019 by Stefanie Hutson
In an effort to help our readers get to know more of the people who help keep IHeartBritishTV.com running, we have a "meet the moderators" series in our Facebook group (and please feel free to join if you're not already a member). One of our moderators, Liberty Ruth, is also a great writer who's contributed posts to the site, so I wanted to share her personal intro here, too.
Liberty came to the group very early on. When the site was perhaps a year and a half old, she came to us about starting a group, and it reminded us we'd formed a group but held off on developing it due to lack of time. We decided to go ahead and jump back in, and made Liberty one of the group's moderators. She's done a fantastic job of fostering discussion, deleting nasty political comments, booting out excessively rude people, removing spam, and generally helping the group stay pleasant for the 20,000 or so people who participate. Thanks very much, Liberty!
For those who may have seen her or her posts around, here's a bit of background information to help you get to know her better:
Meet the Mods: Liberty Ruth
"We've had some people ask about who the admins and moderators are for this group, so over the next few weeks, I'll be introducing them. Today, the moderator spotlight is on Liberty Ruth. She is a writer who lives on a farm in Ohio with her father and her dog. Her love of British Television started as a toddler when she would watch "Keeping Up Appearances" and "As Time Goes By" with her grandmother. Then, she was wonderstruck by Harry Potter and Lord of the Rings, followed by a love for "Hot Fuzz" and Edgar Wright's films.
She used to watch "The Late Late Show with Craig Ferguson" where he had a miniature TARDIS on his desk. Curious, she caught a few "Doctor Who" re-runs and it snowballed from there.
Now, her favorite show is "Top Gear" and "The Grand Tour," along with other favorites, like Starz's "Black Sails," Netflix's "Daredevil," FX's "Legion," FOX's "House," FOX's "The X-Files," and BBC's "The Thick of It."
Her favorite movies are "Rush" by Ron Howard, the "X-Men: First Class" series, "Snow Cake" with Alan Rickman and Sigourney Weaver, "Baby Driver" by Edgar Wright, "Calvary" with Brendan Gleeson, and more.
Her favorite directors are Danny Boyle and Edgar Wright. She enjoys productions written by John Michael McDonagh, Michael McDonagh, Noah Hawley, Bryan Fuller, and Charlie Brooker.
When she's not watching British TV, she writes fiction, draws, walks with her dog, plays video games, and enjoys cooking. She will graduate with her Bachelor's in English next May and will enter the copywriting and digital marketing field. Her professional portfolio is mslibertywhite.com; she is accepting proposals for freelance writing and document design projects.
Fun Fact: Her Christmas tree is just a cardboard cut-out of The Stig from "Top Gear" with lights wrapped around him.
Feel free to say hi to Liberty Ruth in the comments!