Interview With Marsha Thomason of The Bay
In some cases, we earn commissions from affiliate links in our posts.
Last Updated on April 5, 2022 by Stefanie Hutson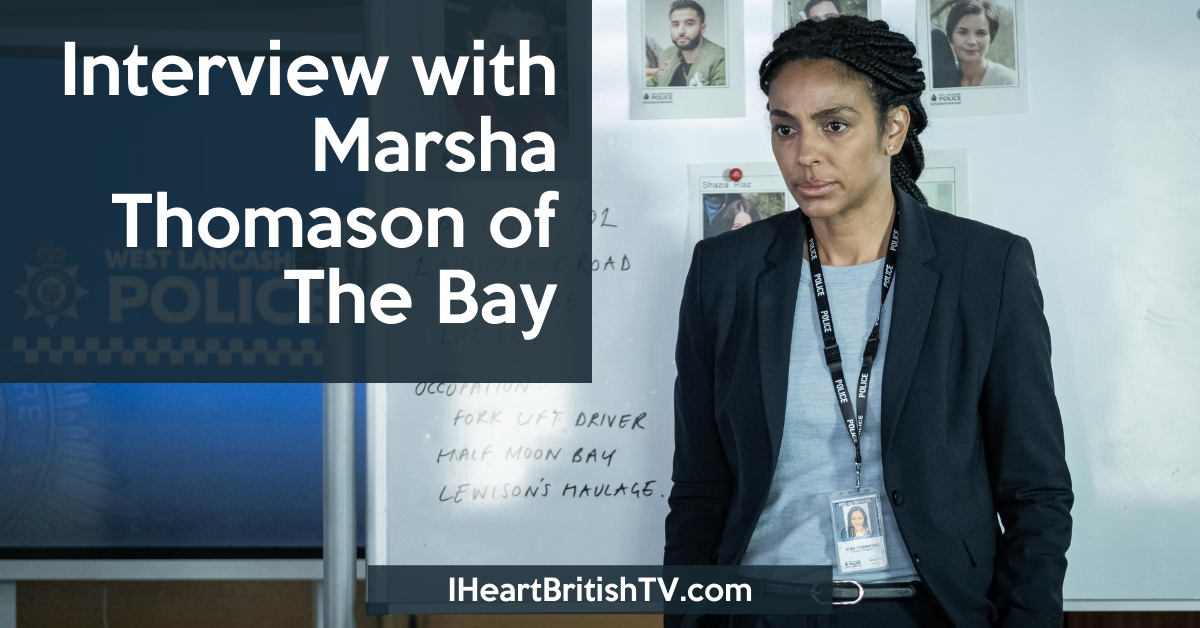 On March 15th, series 3 of ITV's The Bay premiered on BritBox in the US. The crime drama focuses on a family liaison officer (FLO) who works alongside the police to help grieving families in the immediate aftermath of a crime or disappearance.
Filmed and set in Morecambe on the north-west coast of England, Grantchester actress Morven Christie headed up the first two seasons. In season 3, Marsha Thomason (Lost) took over the leading role.
We recently had a chance to chat with Marsha Thomason about her role in The Bay. The full transcript of the interview is below.
And of course, if you haven't already checked out the series, we encourage you to do so over on BritBox (or BritBox via Amazon, if that's how you prefer to subscribe).
Interview with Marsha Thomason of The Bay
Editor's note: What follows is a full transcription of our interview with Marsha Thomason. Please note that with any long-distance, recorded interview, there may be minor errors. Any such errors are our fault, not hers. This interview is lightly edited for clarity.
So for those of us who haven't seen The Bay, can you tell us a little bit about the show?
Yes. So The Bay is set in a small seaside town called Morecambe, and this is our third season. It's my first season, but it's the show's third season. And at the beginning of every season in this small town, there's a murder. And it's so funny because the people of Morecambe are very proud of the show. And yet there is a murder in this small place once a year at least.
And it's about the cops solving that crime and the family of the victim. And my character, Jenn Townsend, is a FLO, which is a family liaison officer. She works with the family to help them through this terrible ordeal, but also to try and solve the case working with her team. And then we also see Jenn's home life, which is complicated, to say the least.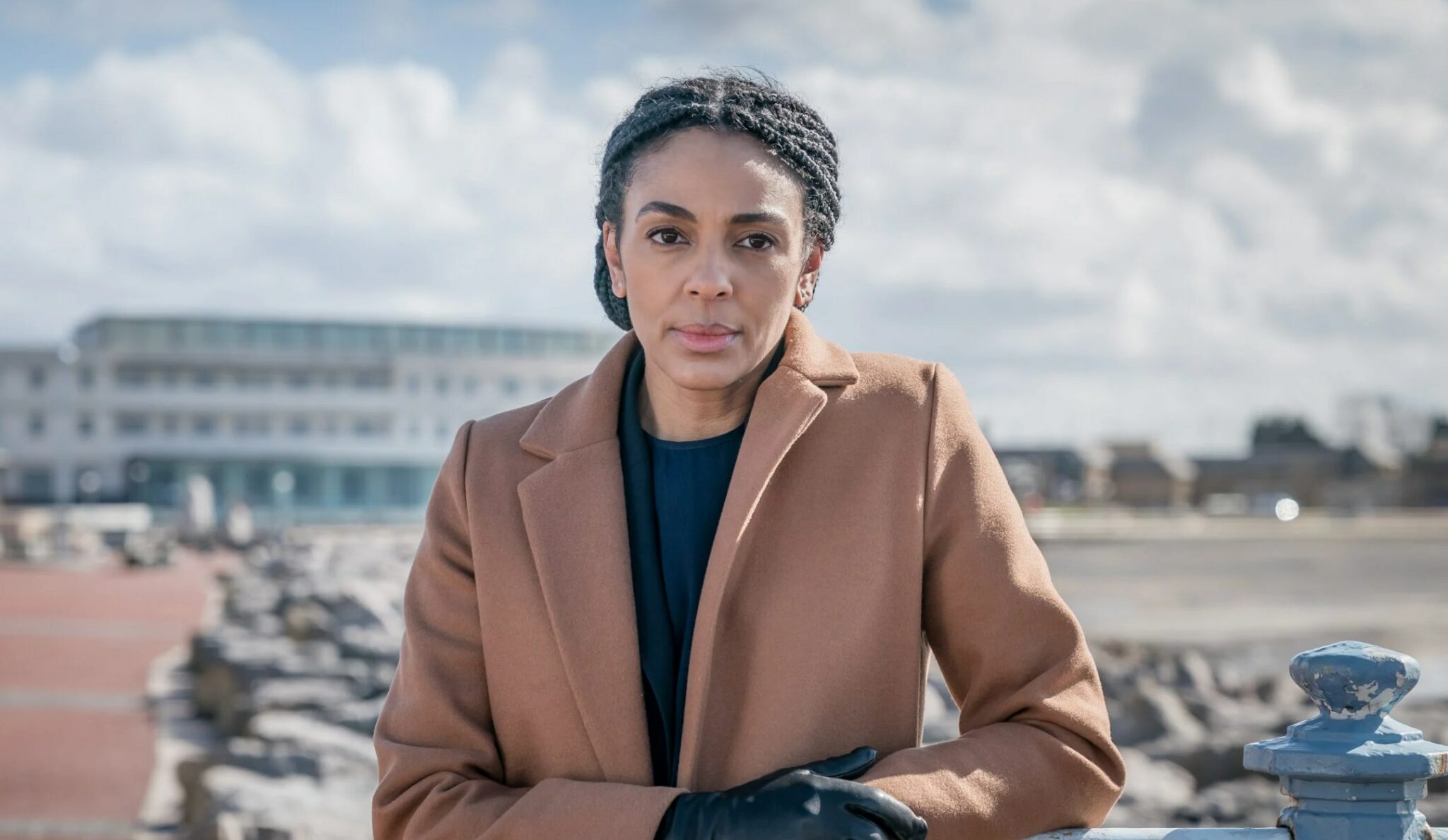 What drew you to the project?
So it was really lovely, actually, because I've seen the first two seasons and was a fan of the show. And then they sent the first script and then also like a three page document, which was kind of like a 'Jenn Bible' of all things Jenn – where she's been, where she's at, where she's headed. And it was so well rounded. I really could see who this person was. And I was just excited at the opportunity. And then they picked me, and that was brilliant.
Was there anything else you did to prepare for the role?
It was tricky because we were shooting in COVID times and I didn't actually get to meet with a FLO, which would have been fantastic – but Dan Ryan gave me a lot of advice because he's been on the series since the beginning.
I went to the Internet, the good old worldwide web full of information, and then I had the first two series of the show, and I watched what Morven did.
It's interesting because I don't know that there's ever been a show that follows a FLO and the work that they do. And so I think that's one of the things that really sets the show apart. And, I was able to watch what Morven did. And then, of course, Daragh's (Daragh Carville) script is pretty much all there.
Did you find it hard coming on to an established show?
Of course, I was nervous. I was more nervous about the audience's response to me joining the show and less nervous about the established cast because before we'd even started, they set up a WhatsApp group and we did a bunch of Zoom calls. I felt very welcome from the get-go.
And so sure, I was nervous on my first day of shooting, but it passed really quickly. They made me feel very welcome. And, I mean, there's such a lovely group of people, and it was really a pleasure.
So I was a little nervous, but it was more about the audience's response, and thank goodness they responded positively.
Can you tell us a little bit more about your character? You mentioned she has some personal stuff going on.
When we meet Jenn, she's clearly going through something. Something has happened in her work, which is revealed throughout the series. So she isn't as confident as she usually is.
She's doubting her abilities as a FLO, which actually, if I look from the outside, Jenn is so good at her job, but she's incredibly hard on herself, and so she's dealing with some kind of stress and a lack of faith in her abilities, really.
And then she also has moved from Manchester, which is a bigger city, to Morecambe, to move in with her partner and his teenage daughter. And she's got two teenage children as well. So they've just thrown them all into this bouillabaisse of teenagery and chaos ensues.
I don't know what she was thinking, honestly. I mean, seriously, get a house down the street. Don't go in the house together. But of course, that doesn't make for great drama.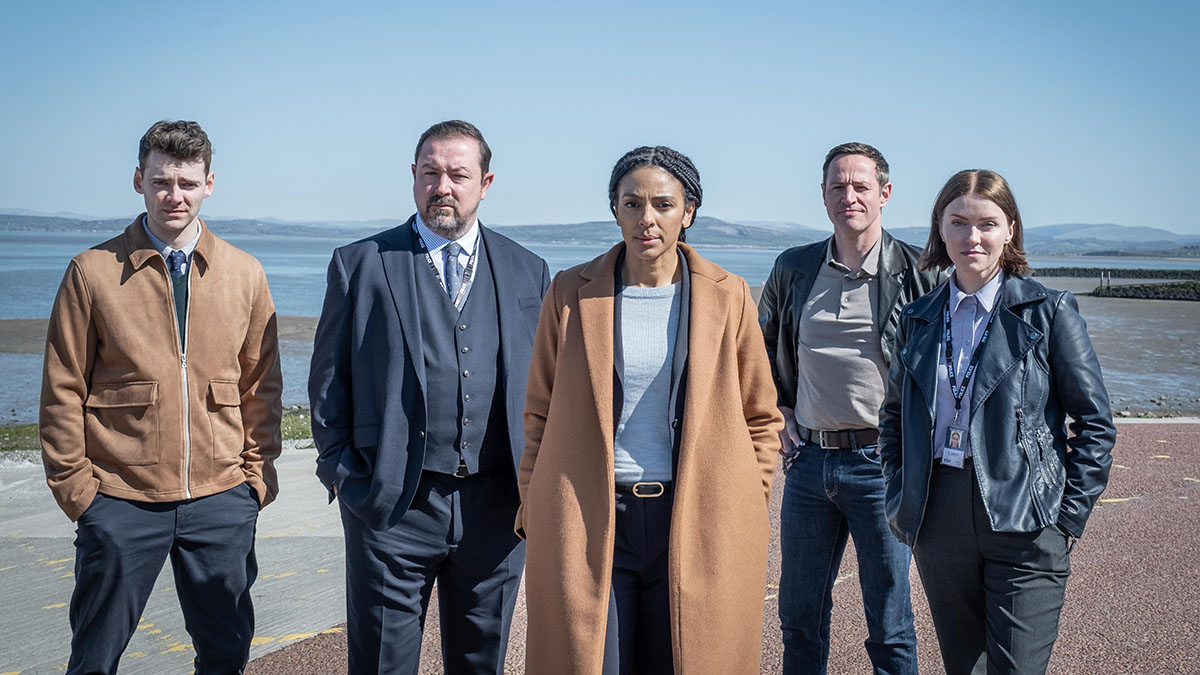 What did you like best about your character?
I like so many things about her, but even though she doesn't see it, I just like she's a badass. She's so good at her job, and it's a real skill she's working with.
These families are going through the absolute worst, most unimaginable thing, and she has to gain the trust of that family. And the thing is, Jenn does really care about people, and she cares about Mariam, who is the mother of the victim and the whole family.
So when I say she has to gain their trust, she's not playing them. But that's her job, to work with the family with a view to solving the case. And spoiler alert, she does solve the case. That's not a spoiler. That's obvious. (laughing)
You've done a lot of TV work across the pond. How does the production side differ between the US and the UK?
Well, in the US, a drama shoots in seven days, a 1-hour drama in seven working days. Eight if you're lucky. But that's very seldom these days. Whereas we shot six episodes of The Bay over almost four months. That works out almost three weeks an episode. So there's a lot more time involved.
It's much more like shooting a film, actually, in terms of the pace, which is really delicious because we get to work the scenes. Even with all that time, sometimes we're still in a bit of a time crunch, but we just have more time with it, which is really nice. That's the big thing. And then also there's no craft service table, which is a travesty!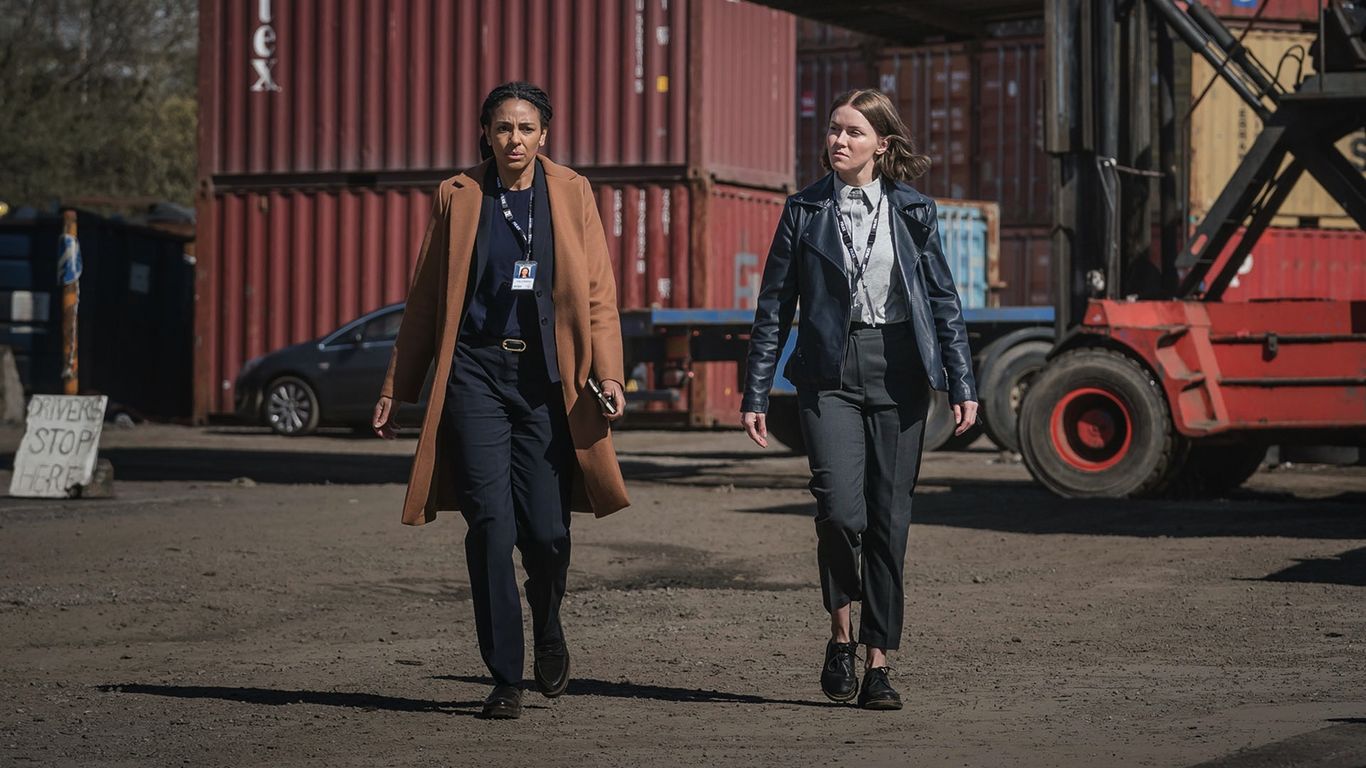 Did you have any favourite filming locations this season?
Well, for me, it's so lovely to get to go back to Manchester and shoot. That's where I'm from. I'm on another show, Cobra, that also shoots in Manchester. And so it's just really fortunate. I mean, of all the places in the world I could be it's my hometown, and so my family is thrilled and I love being there.
Pretty much all the exteriors were shot in Morecambe, which, weirdly, is only an hour and a half away from where I grew up and I'd never been. And so that was really nice to get to know that place and people in Morecambe are very proud of the show and very supportive of it. So it was just lovely to be around that energy. The weather's terrible – we would get four seasons while shooting one scene.
So what's next for you after The Bay?
More The Bay. In June, we start series four, Which I'm so excited about. And then after that, I'm shooting series three of Cobra. So the UK is just trying to lure me back. I thought I was out, they pulled me back in. So, back to the UK for a bit.
Yeah, we're just thrilled they picked us up. It (Season 3) aired week to week, but it also dropped all at once as well so everybody could watch it however they chose. And after the third week, they picked it up. It was just lovely. The reception was really positive and so they picked us up quickly.
Can you tell us anything about season 4?
Yeah, well, here's the thing. I don't know that much. And so even if I could give you one, I don't have it to give. I got nothing. There'll be a murder. Okay. I'm sure there'll be a murder. Someone will be dead. [laughs]
Well, thank you for taking the time for the interview, it was great speaking with you.
You too, thanks for the support.
Watch The Bay on BritBox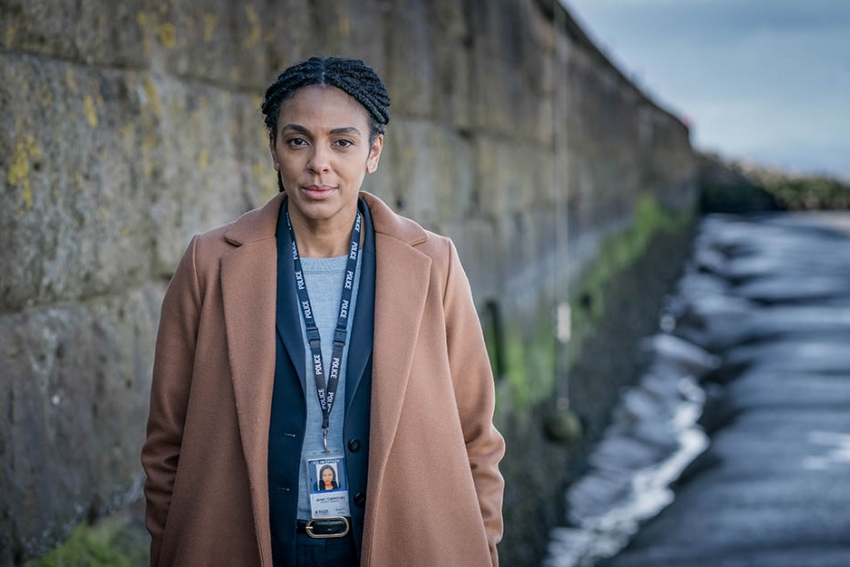 If you haven't checked out The Bay, we strongly recommend giving it a watch. If you like the gritty, bleakly atmospheric mysteries, you'll almost definitely enjoy this one – and as a bonus, you get to see scenery from a part of the UK that isn't featured nearly as often in film and TV.
Don't have BritBox? You can sign up on their website at BritBox.com, or subscribe through Amazon's Prime Video HERE.
If you don't have a smart TV (or if yours doesn't have the BritBox channel), you can easily get around this with an affordable Roku device. They begin around $25-30 (sometimes less if there's a sale), and they connect to your wi-fi so you can subscribe to all sorts of great streaming content (including BritBox).