I Heart British TV Newsletter: August 12, 2021
In some cases, we earn commissions from affiliate links in our posts.
Last Updated on August 12, 2021 by Stefanie Hutson
Note: This is a copy of our August 12th newsletter. Want to sign up to get these delivered to your inbox (and skip all the flashy ads)? You can CLICK HERE to sign up to get our emails roughly once or twice weekly.
I Heart British TV: Mid-Week Mini Mail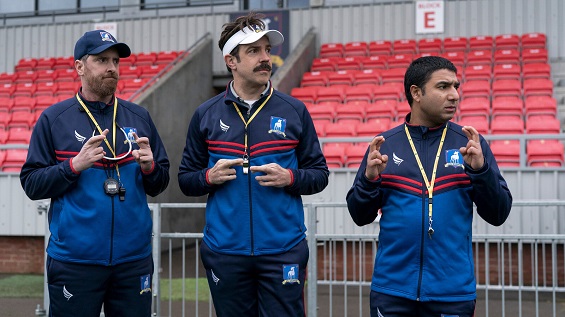 While most of the British TV shows we talk about are available through BritBox, Acorn TV, Netflix, Hulu, PBS, or Amazon Prime Video, good ones do occasionally pop up elsewhere.
Some of them are even good enough to justify a trial or month-long subscription. Ted Lasso (on Apple TV+) is one of those shows. The series follows Ted Lasso, the relentlessly positive small-time American football coach who's hired to go and coach professional football in England – despite the fact that he has no experience with football.
I'll admit that I don't typically like shows that revolve around the world of sports. I dutifully watched the first episode expecting to hate it, but by the end, I was pleasantly surprised. Even those characters who are initially grating become much less so as their stories are filled out. It's the kind of show people like to say "has heart".
If you've one of those people who's been trying to get your husband into British TV, this is another one of those great gateway shows likely to appeal to both genders (we also recommend Line of Duty and Peaky Blinders for converting reluctant men to the British TV obsession – you wouldn't believe how many emails we get about this).
There are 10 episodes in the first season and 12 in the second (currently airing weekly) – and it's been renewed for a third. You can check out the trailer HERE.
If you decide to give it a go, there are a few other British shows you may want to check out on Apple TV+:
Becoming You (doc/lifestyle)
The Earth at Night (doc/lifestyle)
Long Way Down (doc/lifestyle)
Long Way Round (doc/lifestyle)
Long Way Up (doc/lifestyle)
The Me You Can't See (doc/lifestyle)
Trying (sitcom about a couple trying to conceive)
You may also want to check out the hit drama The Morning Show. Though its main stars are American (Jennifer Aniston, Reese Witherspoon, and Steve Carell), you'll spot quite a few familiar British faces, including:
Jack Davenport (Coupling)
Gugu Mbatha-Raw (Spooks/MI-5, Bonekickers)
Bel Powley (Benidorm)
Augustus Prew (The Village)
NOW IN STOCK: British TV Streaming Guide: US Edition, Summer 2021
Looking for something great to watch while you're keeping cool indoors? The US Edition of the British TV Streaming Guide (Summer 2021) is now in stock and shipping.
With this edition, we're up to more than 2300 unique British TV shows (2500-2600 if you count duplicates across different streaming services) on 21 different US-based streaming services.
Ever wish you had a printed list (with descriptions) for everything on Acorn TV or BritBox, or a list of the available British shows on Netflix or the PBS Masterpiece channel? That's exactly what this is – along with an index in back for quick lookup by show name.
Want to add a British TV Variety Puzzle book for just $6 more? Click HERE instead. We're thrilled to see it has a 5-star average over on Amazon (but we still welcome your feedback about ways to make the next one even better).
This Week in British TV News…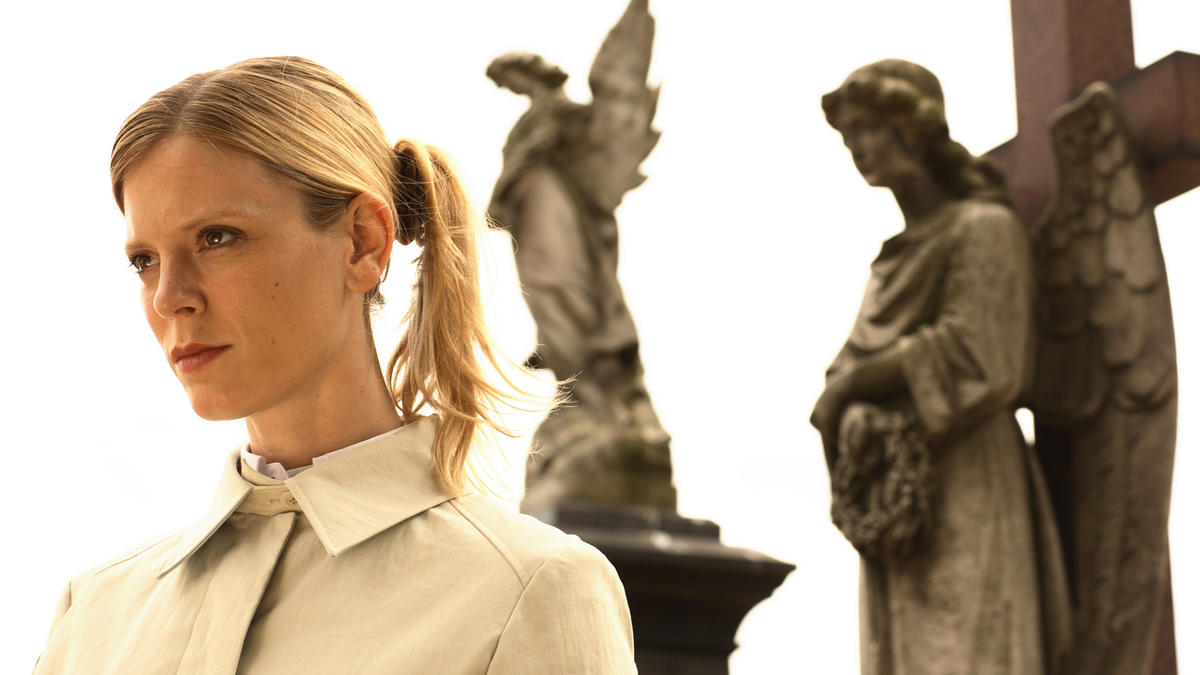 On Acorn TV, Adrian Dunbar's Coastal Ireland premiered on August 9th. The series follows Line of Duty star Adrian Dunbar as he reconnects with his Irish roots on an incredibly scenic journey along the north and west coasts of the country. The miniseries Fallen Angel also premiered this week on Acorn TV. It stars Charles Dance and Emilia Fox, and it begins in modern London where we meet a woman whose granddaughter has been abducted by a woman known only as "Angel".
On BritBox, Moone Boy premiered on August 10th. The Irish comedy follows a young boy whose imaginary friend (played by series creator Chris O'Dowd of The IT Crowd) helps him get by in his small town. On the 13th, British sci-fi classic Blake's 7 will premiere on the service. They'll also be adding another episode of McDonald & Dodds on the 10th (Series 2, 3 episodes in total).
New episodes of McDonald & Dodds (BritBox), Professor T (Acorn TV), and Ted Lasso (Apple TV+) continue to air weekly.
ITV has announced their intentions to adapt The Confessions of Frannie Langton for television, and Karla-Simone Spence will play the lead role. It's a murder mystery that follows a young woman who's been accused of murdering her employers. As a black woman who spent her childhood on a Jamaican plantation, there's not much she can do to prove her innocence – even if she could remember what happened. No word yet on when/where it will air in the US/CAN.
On August 12th, actress Amanda Redman turns 64. A British TV favourite, she was once the real-life wife of actor Robert Glenister (Hustle, Spooks/MI-5), and she's credited for having convinced her then brother-in-law Philip Glenister (Life on Mars, Ashes to Ashes) to go to drama school and pursue a career in acting. Redman is also an incredible survivor, having been pronounced clinically dead when she was just 18 months old. A pot of boiling soup spilled on her, and she suffered severe burns over most of her body. If you'd like to celebrate her birthday by watching one of her performances, we can recommend a few that are currently available to stream:

Good Karma Hospital (Acorn TV)
New Tricks (Hulu, Prime Video)
At Home with the Braithwaites (IMDb TV, Tubi, Roku Channel)
Honest (Roku Channel)
Little Dorrit (2008, BritBox)
More News & Content of Interest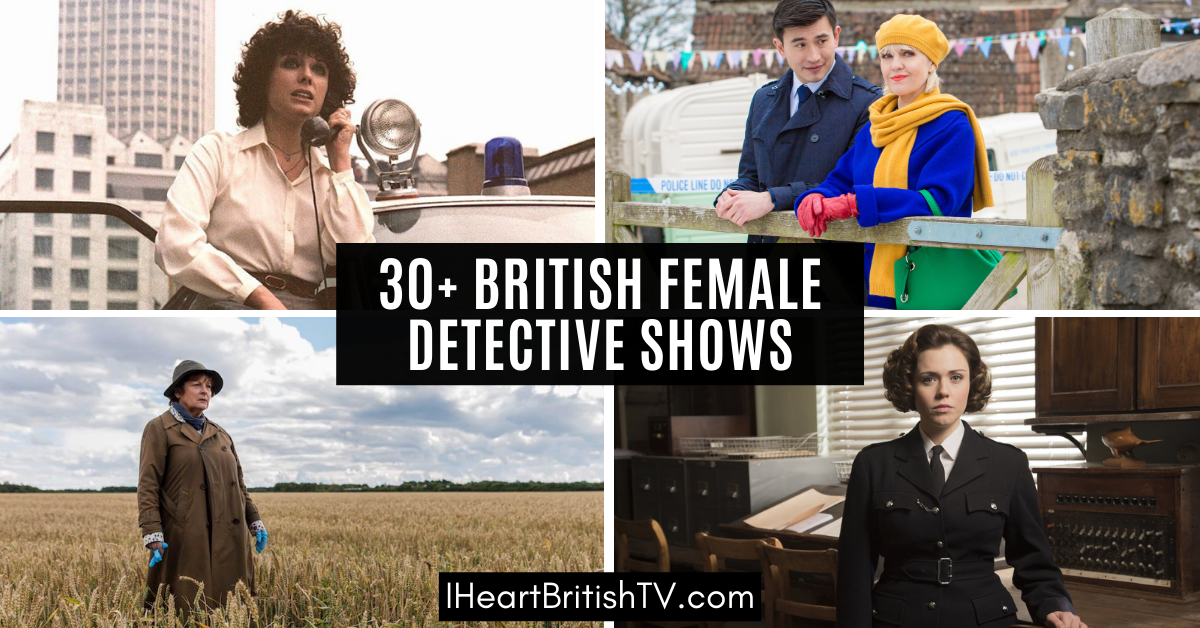 30+ of the Best British Female Detective Shows – As much as I love a good "grumpy old man" detective, sometimes it's nice to see a woman taking the lead on a murder investigation. Here are some of the best.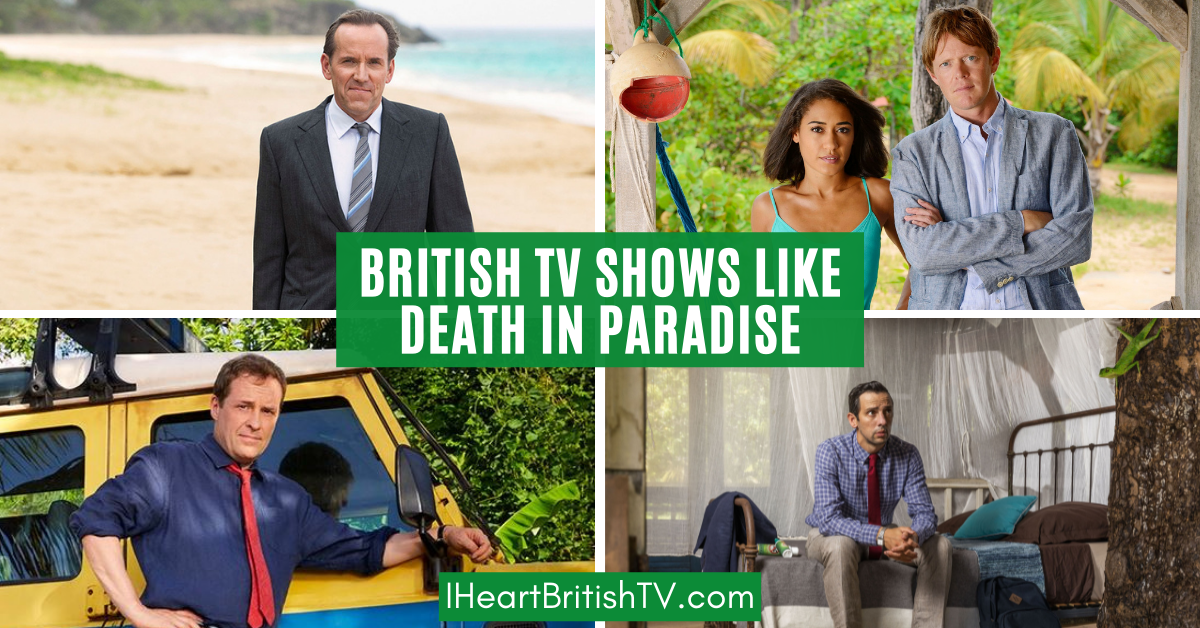 TV Shows Like Death in Paradise – While we eagerly await this year's Christmas special, here are some viewing suggestions from contributor Liberty White.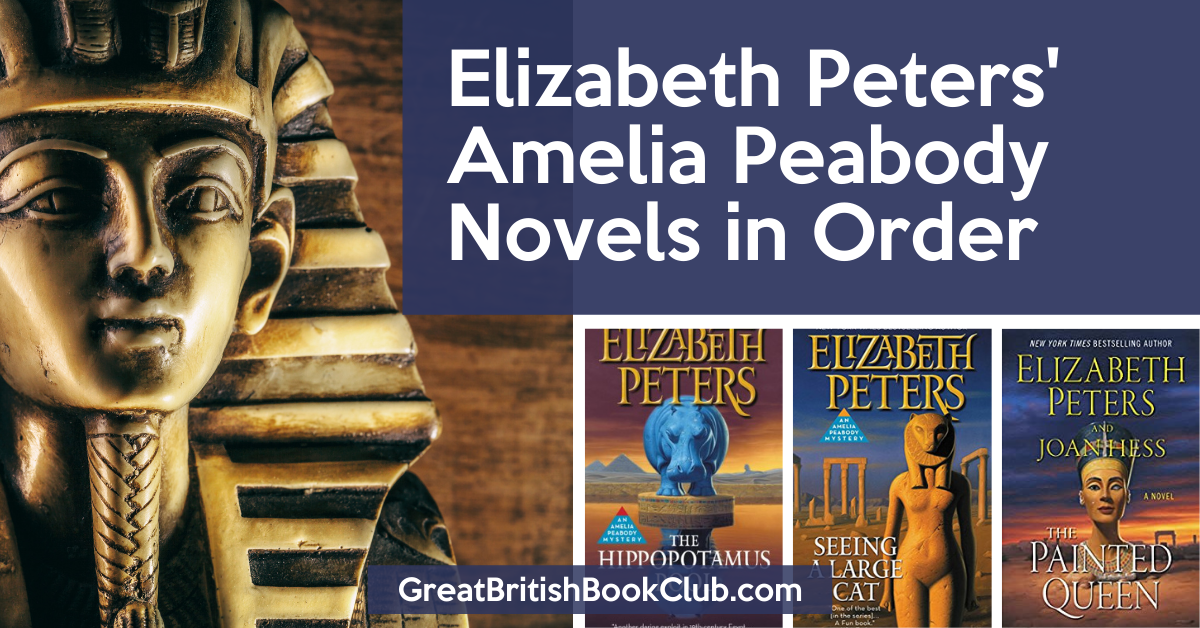 All of Elizabeth Peters' Amelia Peabody Books in Order – The Amelia Peabody series is a set of historical mystery novels written by University of Chicago-trained Egyptologist Barbara Mertz under the pen name Elizabeth Peters. The books follow an unusual female Egyptologist named Amelia Peabody Emerson as she carries on in a career and family life centered around excavations in Egypt (and time back home in England).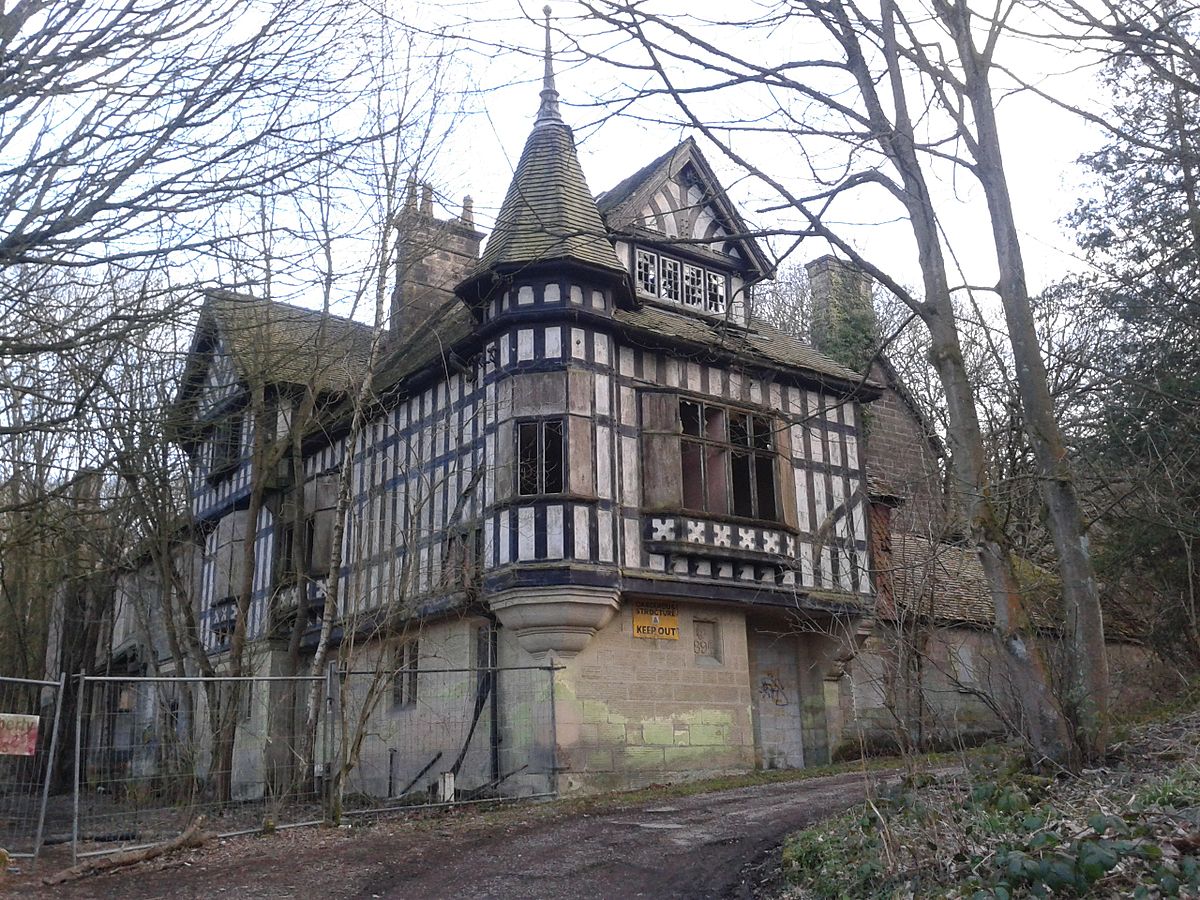 Oakhurst House: A Creepy Derbyshire Destination – While the UK does a remarkable job of embracing history and restoring/preserving old buildings, that doesn't mean there aren't a few ruins about the place. In this post, we take a look at the history of the creepy Oakhurst House.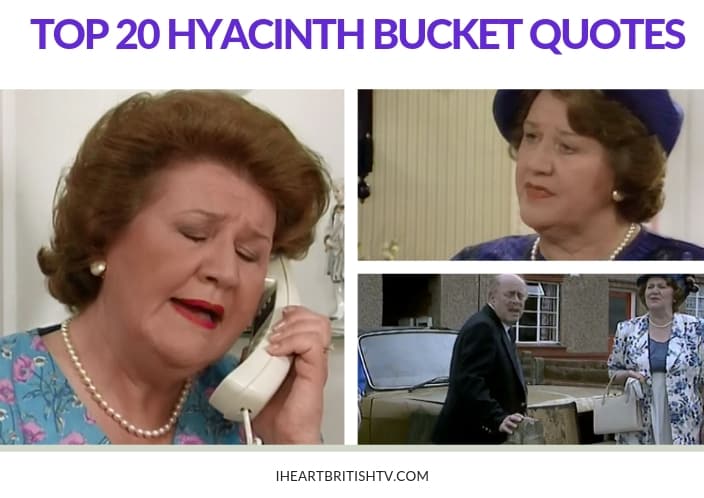 The Top 20 Hyacinth Bucket Quotes – Is there any character in British TV history who's gotten as many great lines as dear Mrs. Bucket?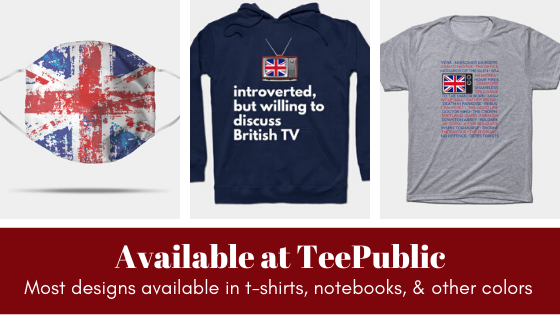 I Heart British TV designs at TeePublic – Looking for a fun new shirt or mask for the summer? TeePublic has loads of great British and British-TV themed designs (and not just in our little shop).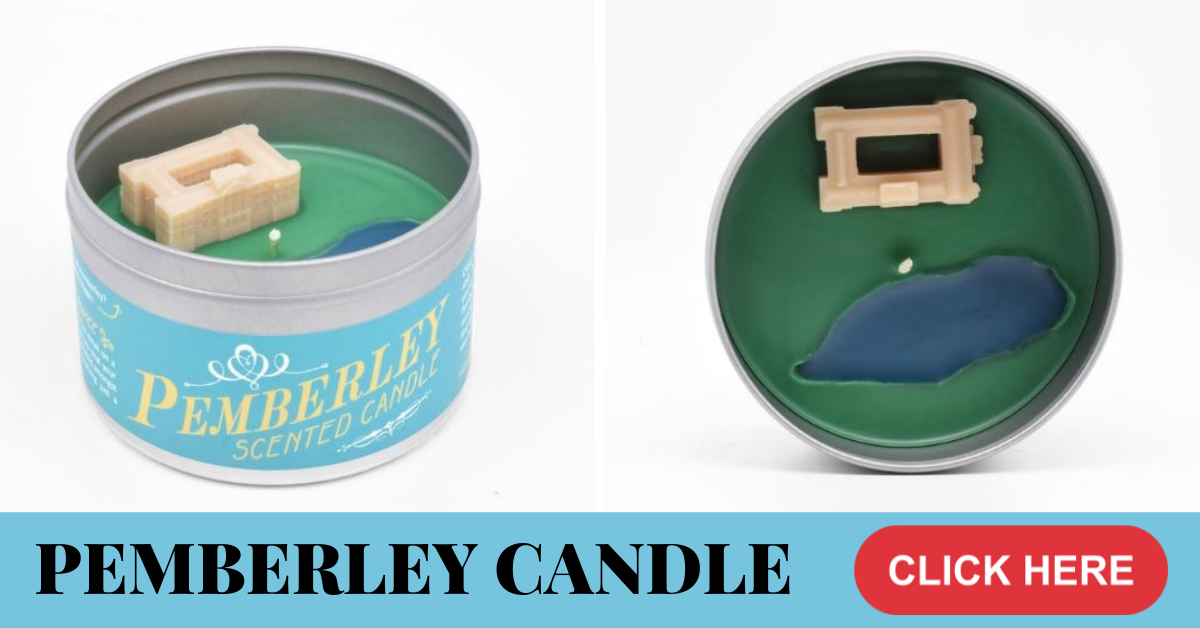 The Pemberley Candle – Alas, Fitzwilliam Darcy and Pemberley are not real – but this Earl Grey-scented candle can help set the mood when you're reading the book or watching the miniseries (1995, of course) for the millionth time.
Get emails like this delivered to your inbox – CLICK HERE to sign up to get our emails roughly once or twice weekly (without all the flashing ads)