How to Get Meals & Groceries When You Don't Feel Safe Going Out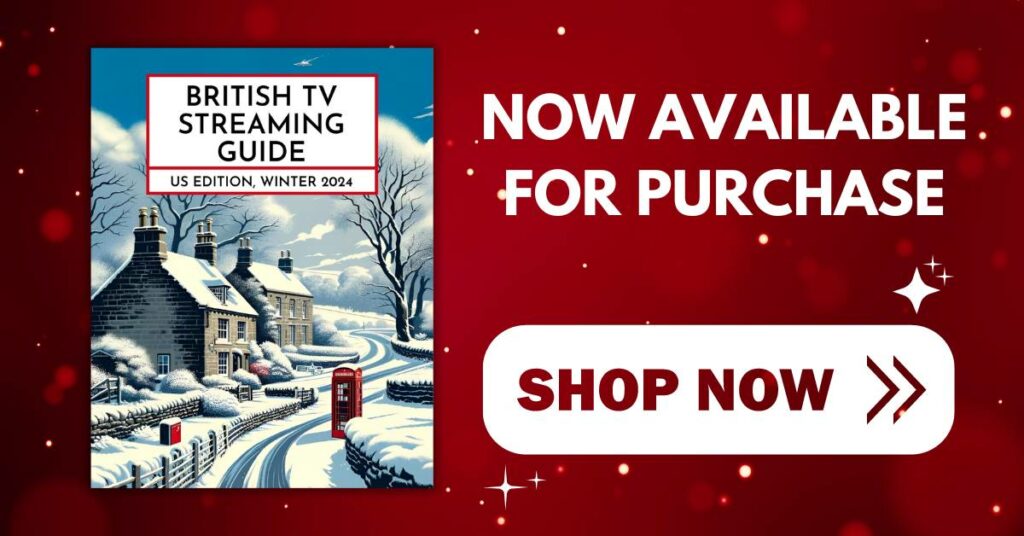 The British TV Streaming Guide: US Edition, Winter 2024 is now available. Get yours HERE.
In some cases, we earn commissions from affiliate links in our posts.
Last Updated on July 12, 2020 by Stefanie Hutson
This post is a big departure from our usual content, but in talking to some of our readers (an older than average group), we've found that many people are worried about going out, especially those living in places hard-hit by the virus. So, while we usually stick to television and technical help, we wanted to put together this resource post for those looking for alternatives to braving the local shops.
>>>This list focuses on resources for our mostly US-based readers. Canadian readers can find resources HERE, and UK-based readers will find local resources HERE. In Australia, look HERE.
As someone with parents and a grandmother in a rural area, I've spent quite a bit of time exploring the options for getting fresh food delivered in the absence of local delivery services. Hopefully, this can help someone else. Every single service below is one I've personally used. There are some others out there that are no doubt quite good, but I didn't want to recommend anything I didn't have personal experience with at one time or another.
Also, in the interest of full disclosure, please note that where possible, we have used our own referral links below. That allows us to earn a small referral fee for some of the services mentioned – while not costing you anything more (and in some cases, using our referral links will give you a discount).
Local Resources for Getting Groceries & Necessities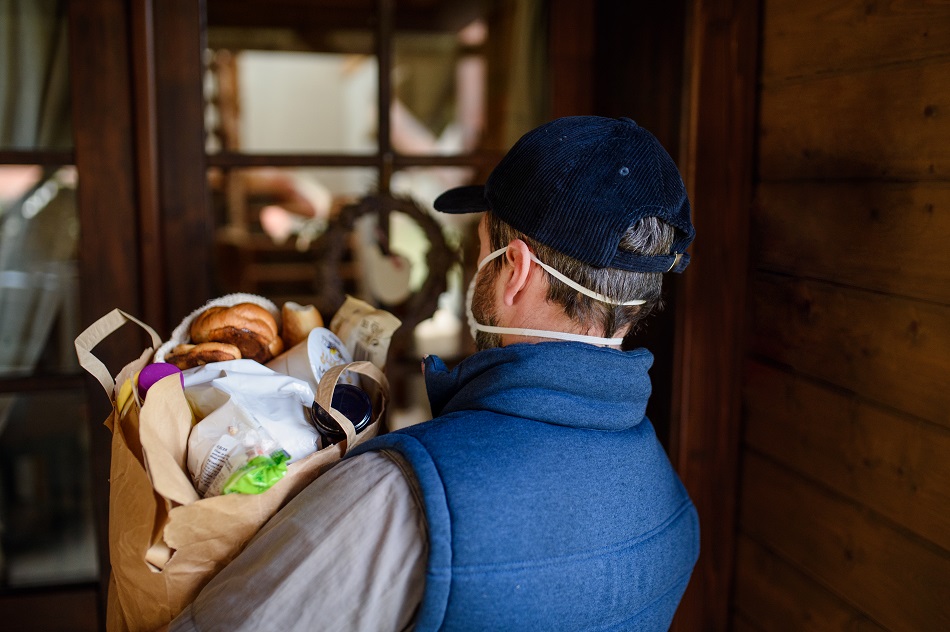 In many cases, the easiest and simplest option will be to get a little help from a friend or neighbor. Many churches around the country have younger folks willing to shop for older community members, and plenty of neighbors will be more than happy to help out IF they know you need the help.
I know many people have a hard time asking for assistance, but please know that there are tons of people out there who want to do more and don't know who needs their help.
If money is a problem, many churches and food banks will be able to help out. You can use Google and Facebook to find options in your area.
If you can't find anything, I recommend looking for "yard sale" groups in your area on Facebook. Use the Facebook search box and enter things like the name of your town or county + "buy sell trade" or "yard sale". Those groups are typically limited to people near the area in question, and you may be able to find a kind person willing to help.
Just be sensible about how you share your personal information. Never post details like your address, phone number or credit card information in a group (and don't share your credit card information with individuals – it's safer to use a service like PayPal to send money to their email address when they bring you groceries).
Another way to find local help is through the app NextDoor HERE. Not every town or neighborhood has an active NextDoor community, but they're often full of people who are looking for help or offering it.
Some grocery stores are still offering special hours for seniors, too. Call your local stores to find out if they're offering socially-distanced shopping hours for older members of the community (and you can also ask whether they're enforcing masks in-store so you can decide if you feel comfortable going).
Update: Over on our Facebook page, Jan V had another tip:
Also, join your local Buy Nothing group for your area. You can get (or give) food, supplies etc all free. If you need items to be delivered all you need to do is say so!
Online Grocery Delivery Services & Meal Kits
Maybe you can't find local help, or maybe you just feel uncomfortable asking and you'd rather buy your own supplies. In this section, we'll talk about different services you can use to get food delivered directly to your house. I've used almost all of them personally, and aside from the occasional service with a wait list or item damaged in shipping (always refunded), I've not had any trouble.
Local Grocery Delivery Services
Most of the services in this section will be limited to larger metro/suburban areas. We'll talk about services for more rural areas in a moment.
You can click on the name of a service below to get more details about what they offer and whether they serve your area.
Online Grocery Services
These are services that will ship groceries – including perishables – to your house in almost any part of the country (Hawaii and Alaska may not be available). Please note that many of these services work on a subscription model, so you WILL need to look at your account and skip deliveries (or cancel your account) as needed.
If you want to get occasional deliveries, we recommend using either Google Calendar or a free service like Follow Up Then to send yourself reminders a few days ahead of time so you can adjust your orders or cancel them.
Many large grocery chains also have their own online delivery services, so be sure to check the websites of any major grocery stores in your area.
Meal Kit Services
Sometimes – especially if you have just one or two people in your household – you just don't feel like buying tons of ingredients and making big meals. In those cases, meal kit services can be great.
There are two basic types of these services:
Services that send you pre-measured ingredients with instructions for specific meals
Services that send you pre-made meals to heat up (usually of a higher quality than frozen meals)
While there are tons of them out there, I'll focus on the ones I've used before with good luck: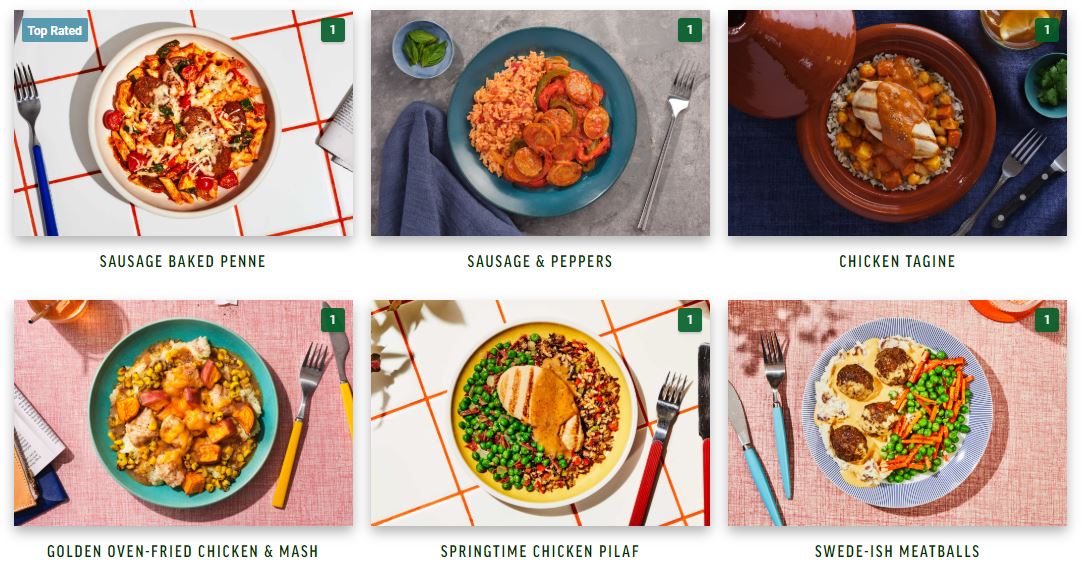 Premium/Restaurant Meal Delivery Services
These are the most expensive on a per-meal basis, but hey – sometimes we all want a good restaurant meal. Aside from Goldbelly, all the services below will have fairly limited availability outside of urban areas. Goldbelly delivers restaurant food via FedEx or similar overnight services, so they can ship to most places in the US.
Any Others You'd Recommend?
Feel Free to Share Your Experiences in the Comments!