18 (Mostly) British TV Shows like Peaky Blinders
In some cases, we earn commissions from affiliate links in our posts.
Last Updated on February 3, 2023 by Stefanie Hutson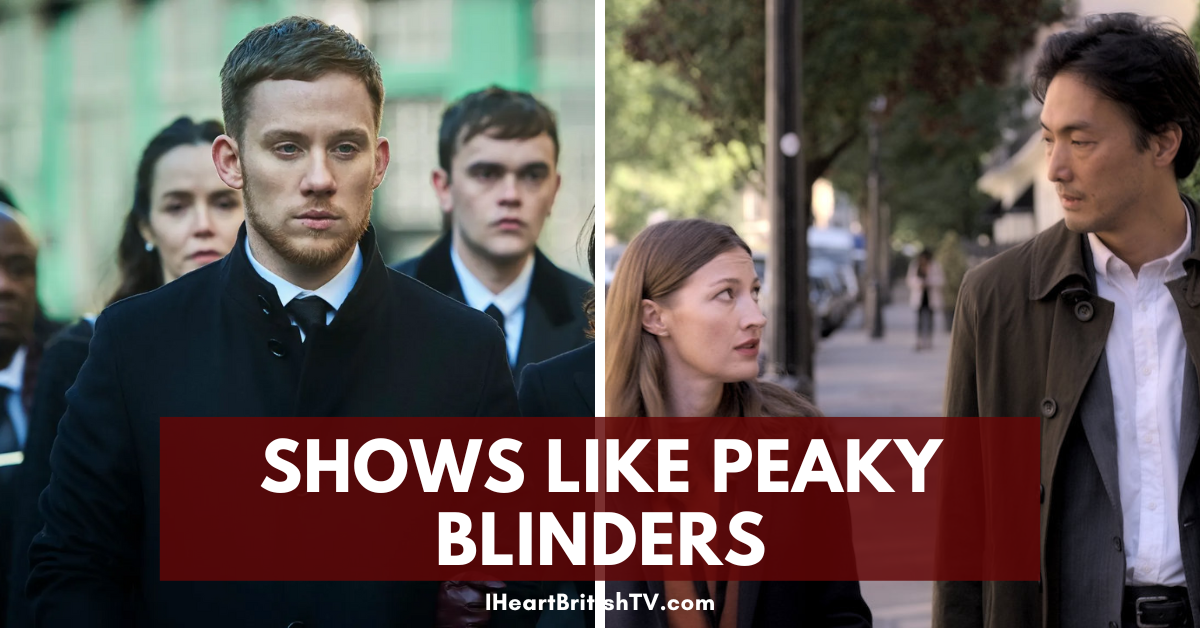 Peaky Blinders tells the story of a Birmingham crime gang in the aftermath of WWI, with six seasons covering the period between 1919 – 1929 and the upcoming film expected to take place in 1930.
The crime family in the show is fictional, but Peaky Blinders were a real gang of violent criminals dating back to 1890. Many of these criminals did serve in WWI, and that's where the television series begins – with fictional protagonist Thomas Shelby returning to Birmingham from the Great War.
This series features a period setting, violence, romance, a criminal underworld, and a cinematic style. Therefore, it's difficult to find any shows which offer direct comparison.
With this in mind, we've curated a list of shows which should appeal to fans of Peaky Blinders for a variety of reasons.
Five of these 18 shows are set in America, but we've noted the prominent British connections and why they're worth watching if you love Peaky Blinders.
Animal Kingdom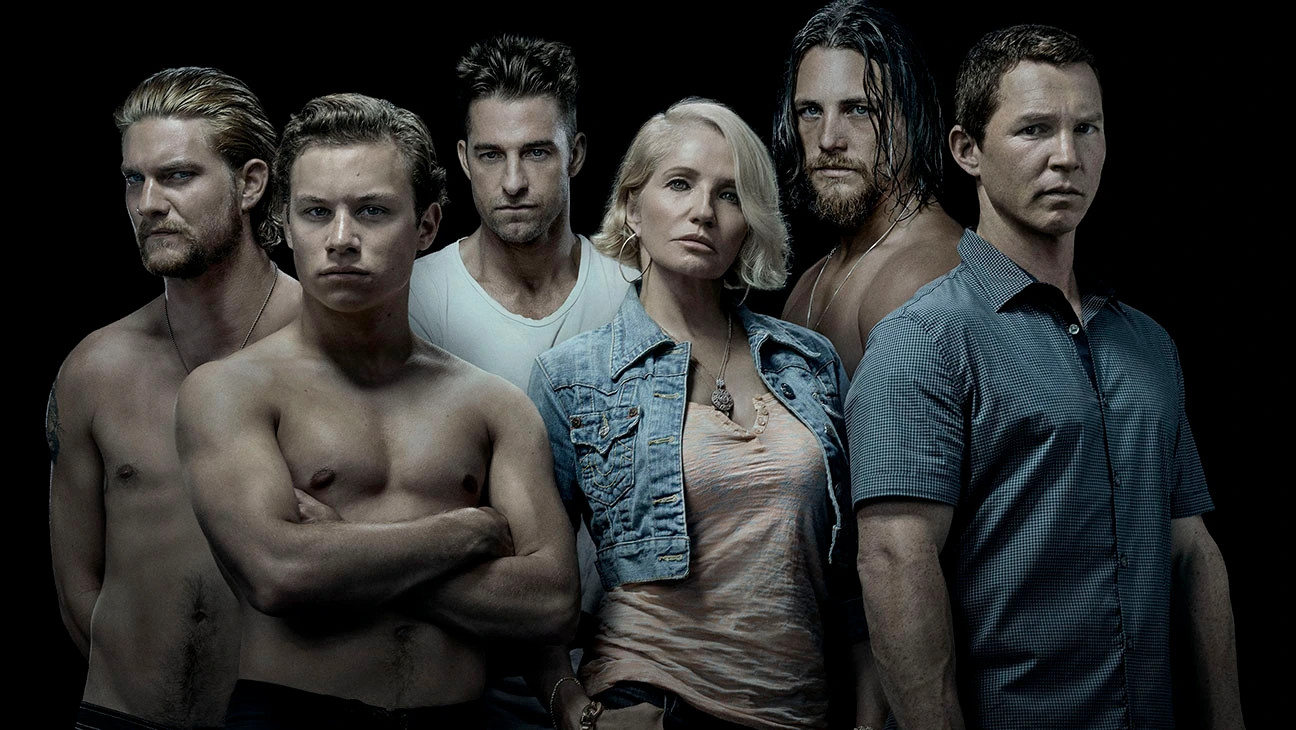 This American crime drama follows a family of criminals in Southern California. Animal Kingdom stars Finn Cole as "J," the same actor who plays Michael Gray in Peaky Blinders. After J's mother dies and he reconnects with her family, he finds he needs to prove himself to his grandmother, a criminal matriarch.
This series is based on an original Australian film from 2010 of the same name, which in turn was loosely based on the 1980s crime scene in Melbourne which included the Pettingill crime family.
Also starring English actors Ben Robson and Scott Speedman. It has an IMDb rating of 8.2/10.
All six seasons of Animal Kingdom are streaming on Amazon Prime HERE.
How does Animal Kingdom compare to Peaky Blinders?
Criminal family. Intense. Medley of characters. Finn Cole stars.
Boardwalk Empire
Boardwalk Empire is another American series set in Atlantic City during prohibition (1920 onwards). The story follows Nucky Thompson, a corrupt politician with deep pockets.
It stars many great American actors like Steve Buscemi, but you'll also spot familiar British actors: Kelly Macdonald, Charlie Cox, and even Stephen Graham as Al Capone.
Of all the shows on our list, this is probably the most similar to Peaky Blinders because it takes place during the same era, follows criminal gangs, and has a similarly high production value. Rated 8.6/10 on IMDb.
All five seasons of Boardwalk Empire are streaming on HBO or available to own on Amazon HERE.
Why is Boardwalk Empire similar to Peaky Blinders?
1920s period drama. Criminal gangs. Action. Complex characters. Well made.
The Borgias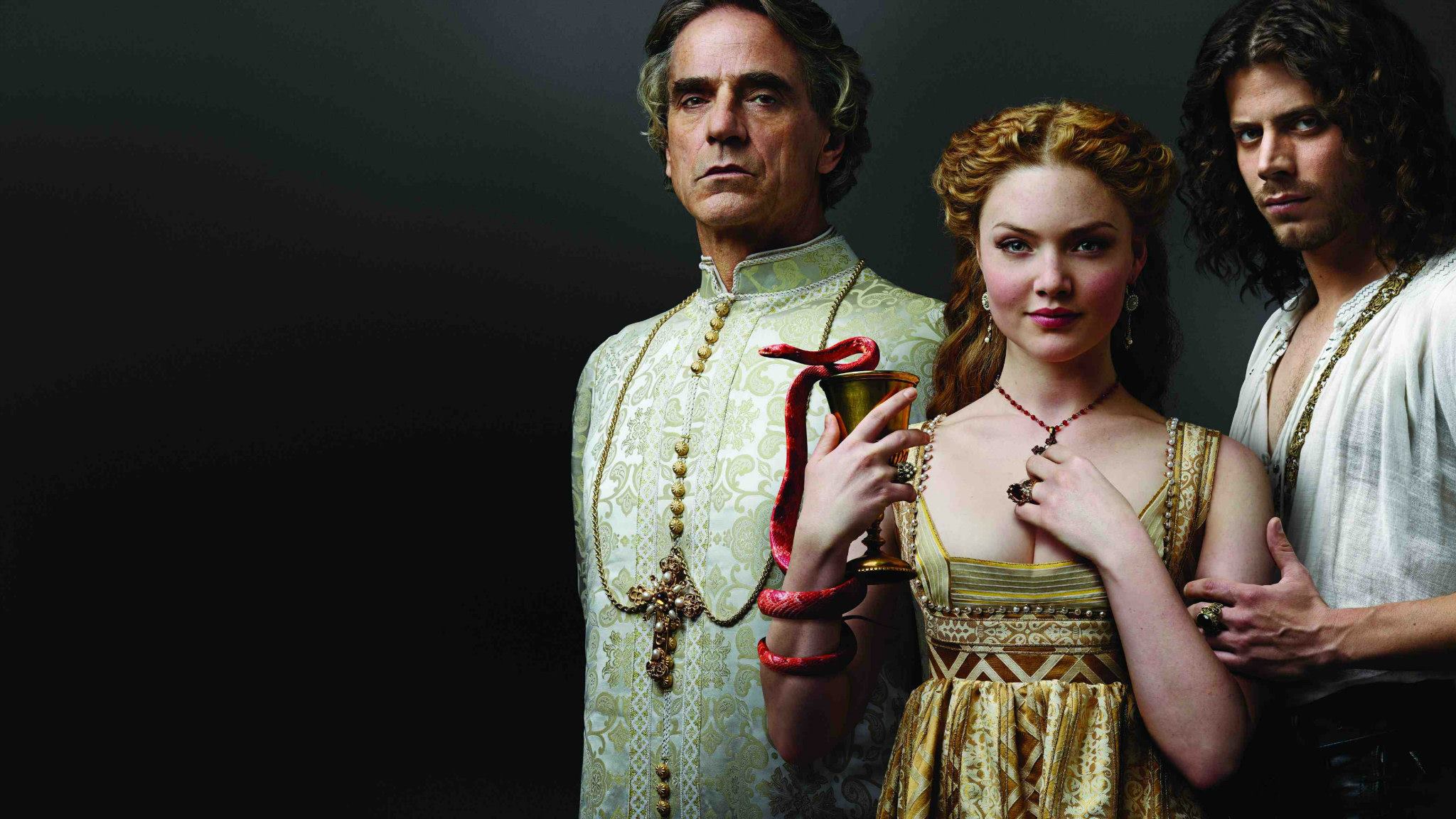 Follow this infamous (even notorious) family as they begin their reign in the Catholic Church. If you enjoy powerful characters, seduction, and ruthless murder, you'll enjoy The Borgias.
Jeremy Irons stars as Rodrigo Borgia, Pope Alexander VI. Holliday Grainger plays Lucrezia Borgia.
This Showtime series ended after three seasons. Although it was originally slated to have a fourth, writer Neil Jordan proposed a two-hour long movie to give the show its proper send off, but Showtime decided it was too expensive. If you are (or become) hardcore fan of The Borgias, you'll want to check out the screenplay of the proposed movie; it was released as an e-book: The Borgia Apocalypse.
The Borgias is streaming on Showtime HERE.
How is The Borgias like Peaky Blinders?
Criminal family. Intense. Well made. Historical fiction.
Downton Abbey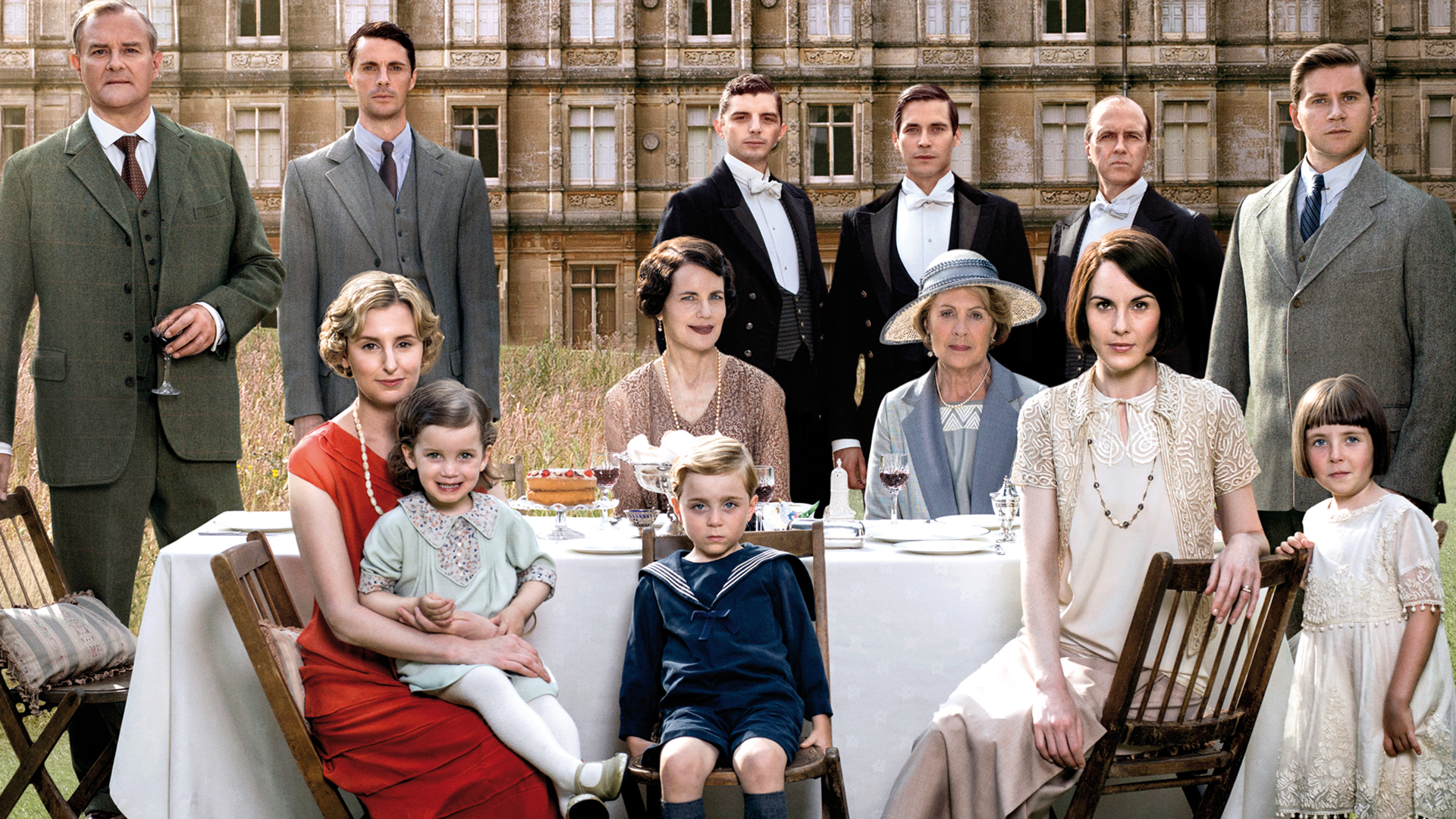 They may not be a family of criminals, but this family drama takes place during a similar time frame. Downton Abbey is a romantic historical fiction following the Crawley family in their grand estate. It covers many important historical events, from the sinking of the Titanic, through the first world war, and beyond.
While fans of the intense action in Peaky Blinders might find this series a little tedious, it does have its moments as it deals with themes of tragedy, scandal, and war.
Starring Hugh Bonneville, Michelle Dockery, Maggie Smith, and Penelope Wilton.
All six seasons of Downton Abbey are streaming on Amazon Prime.
How does Downton Abbey compare to Peaky Blinders?
Not much action, but just as dramatic. Lots of complex family drama. Similar historical period. Well made. (Not gritty, though).
Gangs of London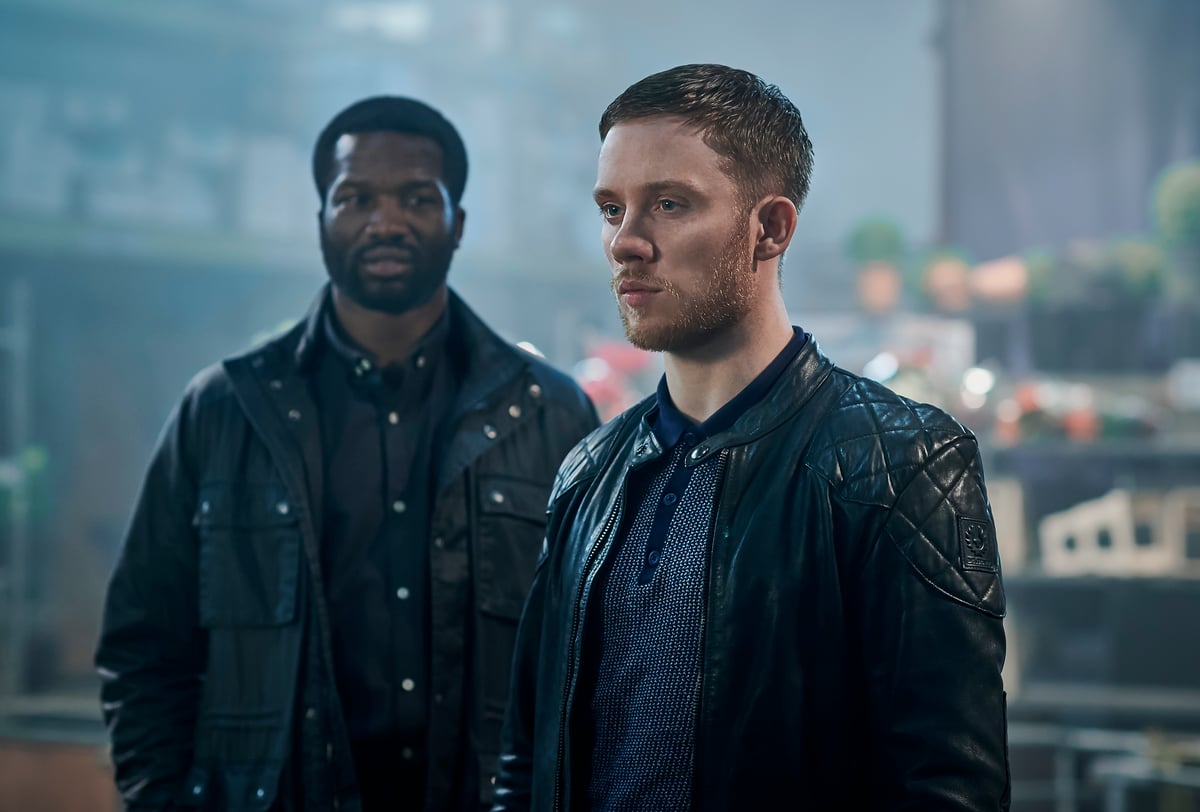 The assassination of London's most powerful crime boss is the catalyst for this story. No one knows who killed him and now it's up to his son to replace him. And multi-cultural rival gangs only increase the pressure he's under.
Starring Joe Cole, Colm Meaney, Lucian Msamati, Sope Dirisu, and Michelle Fairley.
Season one of Gangs of London is streaming on Amazon Prime HERE. Season two is available for purchase on Amazon.
Why is Gangs of London like Peaky Blinders?
Criminal underworld. Action. Gritty. Intense. Set in present-day London.
Gentleman Jack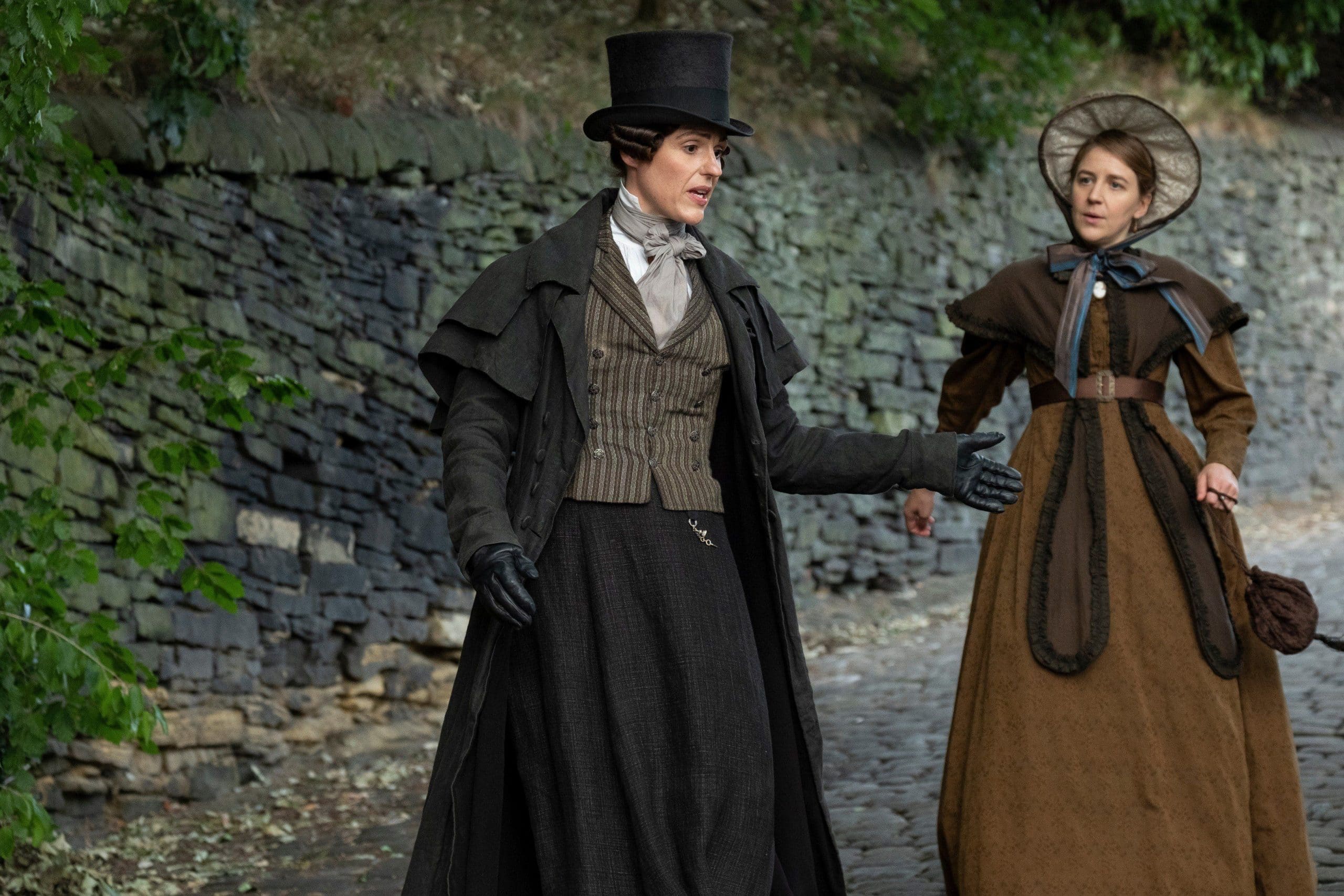 This jaunty romance stars Suranne Jones as Anne Lister, a woman and British landowner who had the courage to live like a man in the early 19th century. Based on her true diaries, this series follows her exploits as she tries to manage her estate and maintain a romantic relationship with another woman who is played by Peaky Blinders star Sophie Rundle.
Also starring Gemma Whelan, Gemma Jones, Stephanie Cole, and Joe Armstrong.
Gentleman Jack is streaming on HBO Max or available to own on Amazon HERE.
How is Gentleman Jack similar to Peaky Blinders?
Historical. Well made with great pacing. (Not gritty, though). Sophie Rundle stars.
Giri/Haji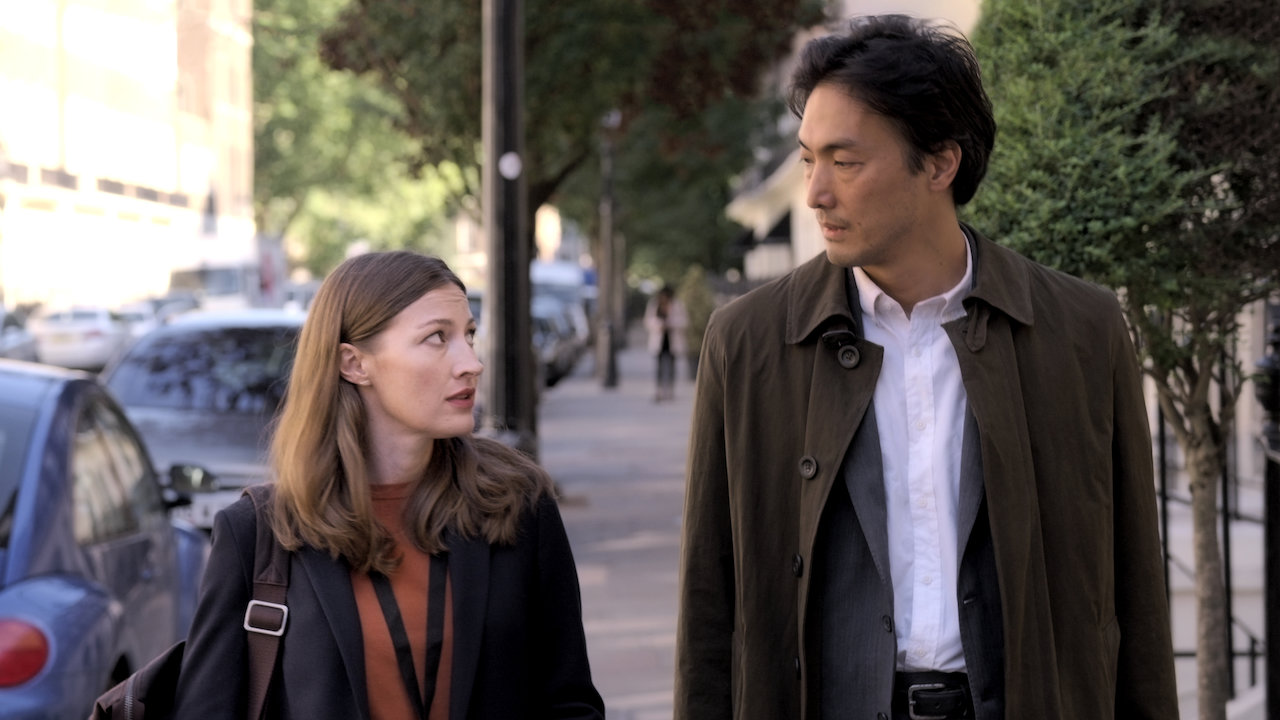 Giri/Haji translates to Duty/Shame. It's a series set in both London and Tokyo with an international cast. This thriller stars Kenzo Mori as a detective from Tokyo looking for his brother who is presumed to be dead.
Starring Kelly Macdonald, Takehiro Hira, Yōsuke Kubozuka, and Will Sharpe
Although it only lasted for one season, it's still rated 7.8/10 on IMDb and a 100% Rotten Tomatoes critic score.
Giri/Haji is streaming on Netflix HERE.
How does Giri/Haji compare to Peaky Blinders?
Underground criminals. Intense thriller. Some sharp humour. Well made.
McMafia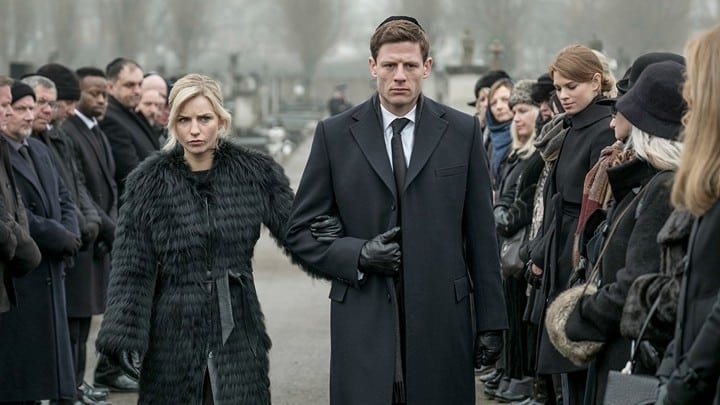 McMafia stars James Norton as Alex Godman, the son of an exiled Russian crime family who was raised in England. Although he dedicates to life to living normally, his family's mafia ties drag him into a dark criminal underworld. Based on the book McMafia: A Journey Through the Global Criminal Underworld by Misha Glenny.
One season of McMafia is streaming on AMC+ or available to purchase HERE on Amazon.
Although the first season aired in 2018, it was renewed and a second is still expected. Due to a variety of reasons, the show has been delayed, but Misha Glenny (who is also an executive producer for the show) claims season two is still in the works: "Very much on track for Season 2," he said back on 9th March, 2022.
Why is McMafia similar to Peaky Blinders?
Crime family. Well made. Gripping.
Penny Dreadful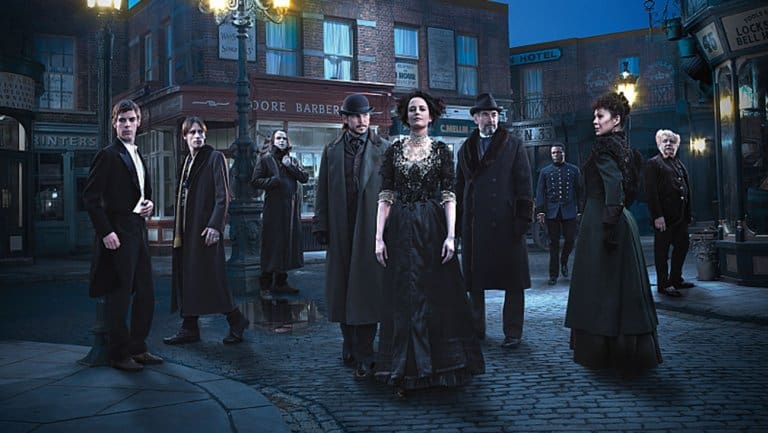 Penny Dreadful follows a variety of characters in late-Victorian London, most notably: an aristocratic explorer, and American gunslinger, a medium, and Dr. Victor Frankenstein. It incorporates beloved literary characters like Dorian Gray, Van Helsing, Dracula, Frankenstein's monster, Dr. Jekyll, and more.
Starring Josh Hartnett, Timothy Dalton, Eva Green, Rory Kinnear, Billie Piper, Harry Treadaway, and Helen McCrory.
While Penny Dreadful ended after 3 seasons, a spin-off set in 1938 Los Angeles stars Natalie Dormer: Penny Dreadful – City of Angels and has one season.
All 3 seasons of Penny Dreadful are streaming on Showtime HERE.
How is Penny Dreadful similar to Peaky Blinders?
Similar tone. Gritty. Period setting. Helen McCrory.
The Queen's Gambit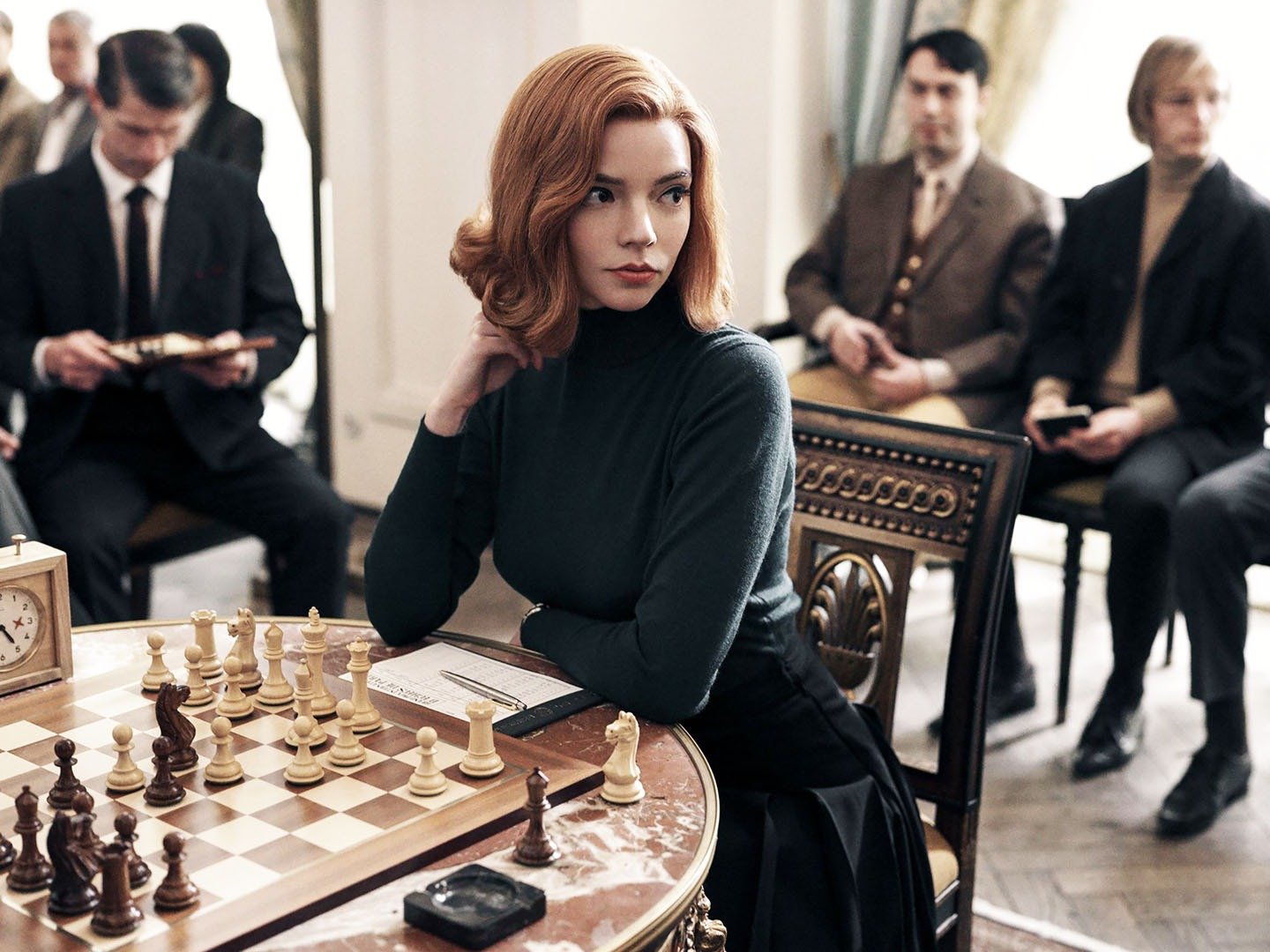 This show doesn't have much in common thematically with Peaky Blinders, but it's highly reviewed and stars Anya Taylor-Joy who you'll recognize from Peaky Blinders. Although it's set in America, nearly a dozen British actors appear.
The Queen's Gambit follows a young chess prodigy through her years in an orphanage and beyond.
Also starring Thomas Brody-Sangster, Harry Melling, Chloe Pirrie, and Jacob Fortune-Lloyd.
Streaming HERE on Netflix.
How does The Queen's Gambit compare to Peaky Blinders?
Cinematic. Gripping. Period setting. Complex characters. Rated 8.6/10 on IMDb. Anya Taylor-Joy stars.
Rebellion (& Resistance)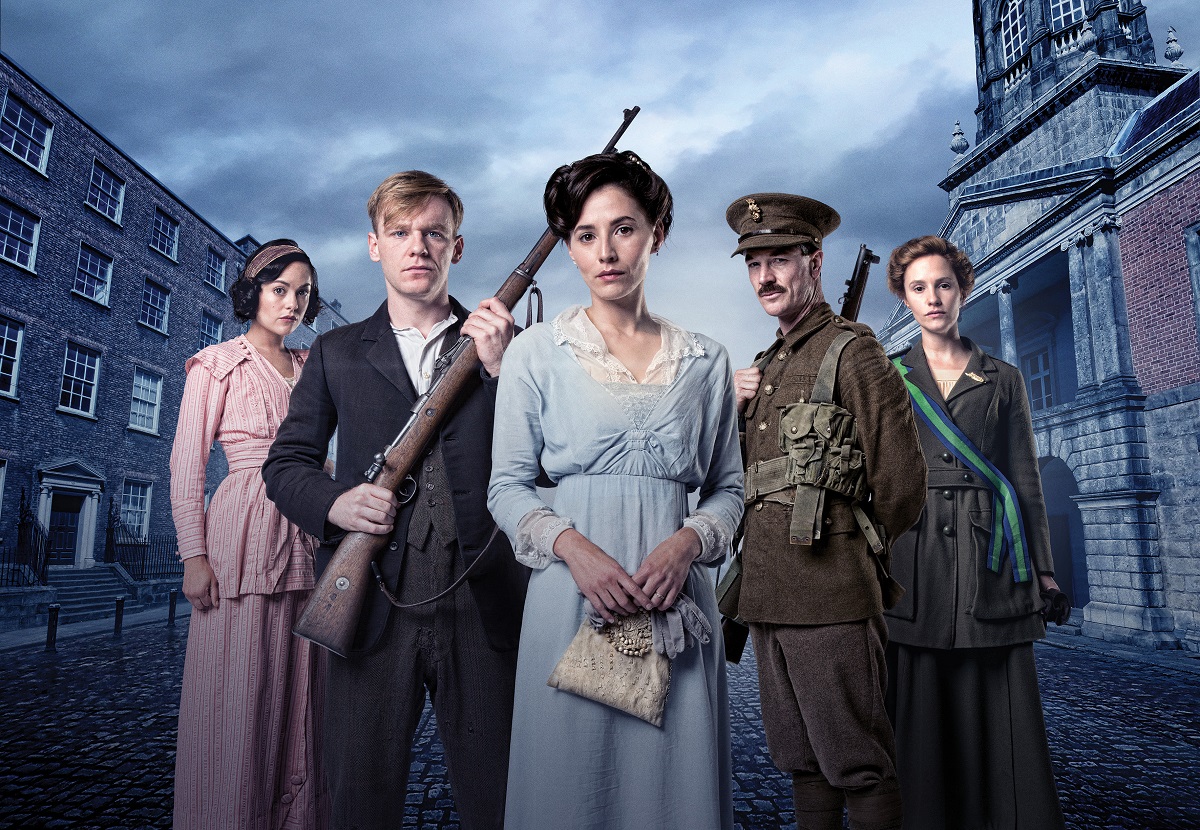 The 2016 miniseries Rebellion follows a group of fictional characters through the very real Easter Rebellion in 1916 Ireland. Starring Charlie Murphy, Ruth Bradley, Sarah Greene, Brian Gleeson, Niamh Cusack, Michelle Fairley.
The sequel Resistance takes place during 1920 (the Irish War of Independence / Bloody Sunday). While some characters return from Rebellion, there are many new characters in the sequel.
Both Rebellion and Resistance are streaming on Netflix HERE as a single two-season show.
How do Rebellion compare to Peaky Blinders?
Similar time-frame period drama. War. Espionage. Drama.
Ripper Street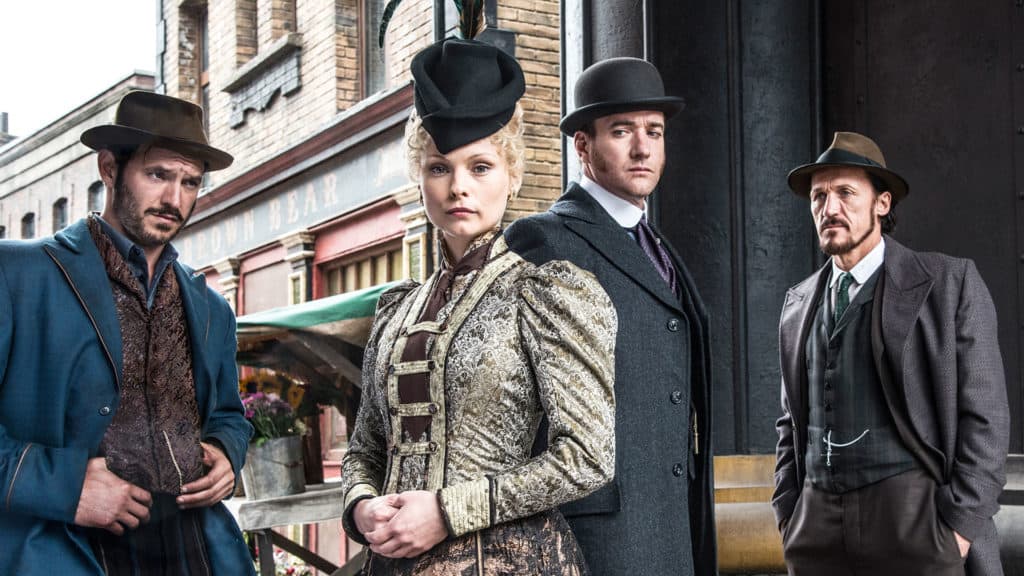 Ripper Street is a mystery series starring Matthew Macfadyen as Inspector Edmund Reid in Whitechapel after the Ripper murders where crime will never be the same. It may be billed as a mystery, but it has plenty of drama, too. It ended after five seasons.
Also starring Jerome Flynn, Adam Rothenberg, and MyAnna Buring.
Ripper Street is streaming on Crackle and Plex for free with ads but you can also own it on Amazon HERE.
Side Note: If you like Ripper Street and crime mysteries with a period setting, you might also enjoy Miss Scarlet & the Duke and the film An Inspector Calls.
How does Ripper Street compare to Peaky Blinders?
Crime. Period setting. Gritty. Seedy criminal underworld.
SAS: Rogue Heroes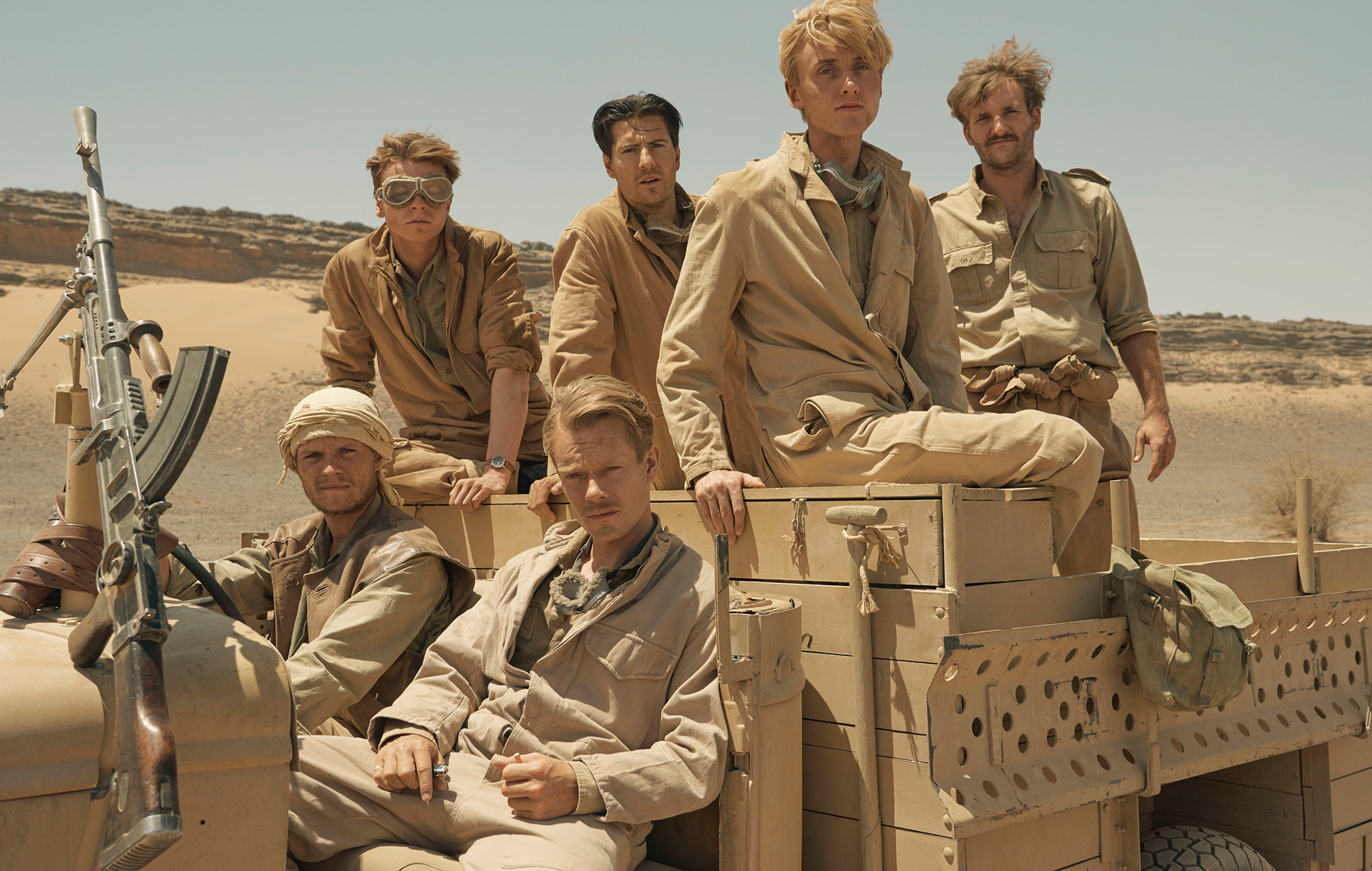 SAS: Rogue Heroes series was adapted for the screen by Steven Knight, the creator of Peaky Blinders. It details the formation of the Special Air Service, a group of elite soldiers formed during WWII who go deep into enemy territory to complete missions. It is based on the book by Ben Macintyre.
Starring Connor Swindells, Jack O'Connell, Alfie Allen, Sofia Boutella, and Dominic West.
This is a must-see for fans of Peaky Blinders. RadioTimes calls SAS: Rogue Heroes a "punky war drama is a worthy successor to Peaky Blinders" and that they share a similar "tone, sensibility and style."
SAS: Rogue Heroes is streaming on Epix HERE.
How does SAS: Rogue Heroes compare to Peaky Blinders?
Explosive. Well made. Created by Steven Knight. Similar tone.
Mr. Selfridge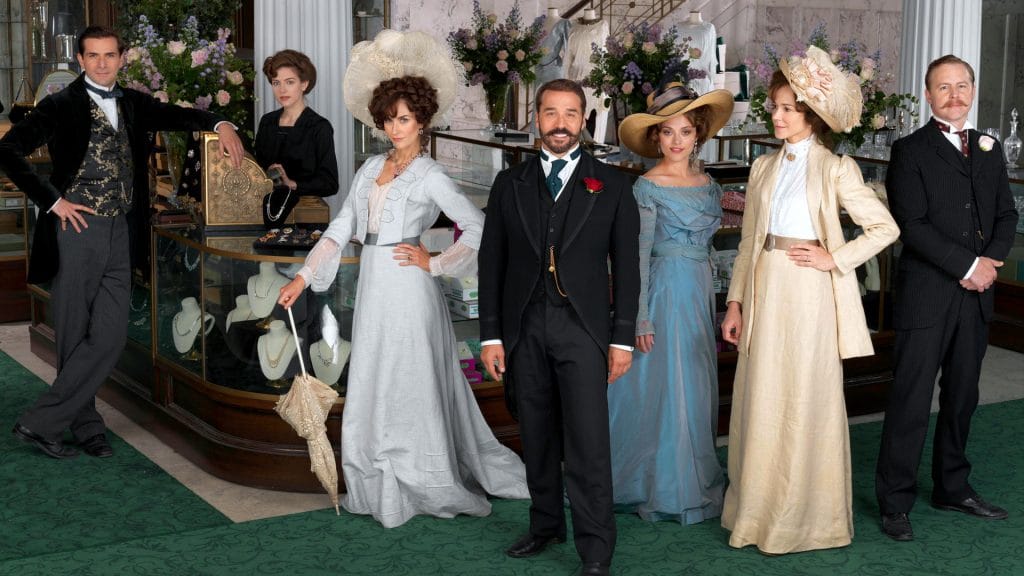 Far more shiny than gritty, this series follows the story of Harry Gordon Selfridge, the American retail magnate who started the department store Selfridge & Co.
A huge cast of familiar faces including Jeremy Piven, Amanda Abbington, Ron Cook, Zoë Wanamaker, and Samuel West. Four seasons in total.
Mr. Selfridge is streaming on FreeVee HERE.
How does Mr. Selfridge compare to Peaky Blinders?
Similar time frame. Businessy period drama. Begins in 1908. Flamboyant rather than dark.
Sons of Anarchy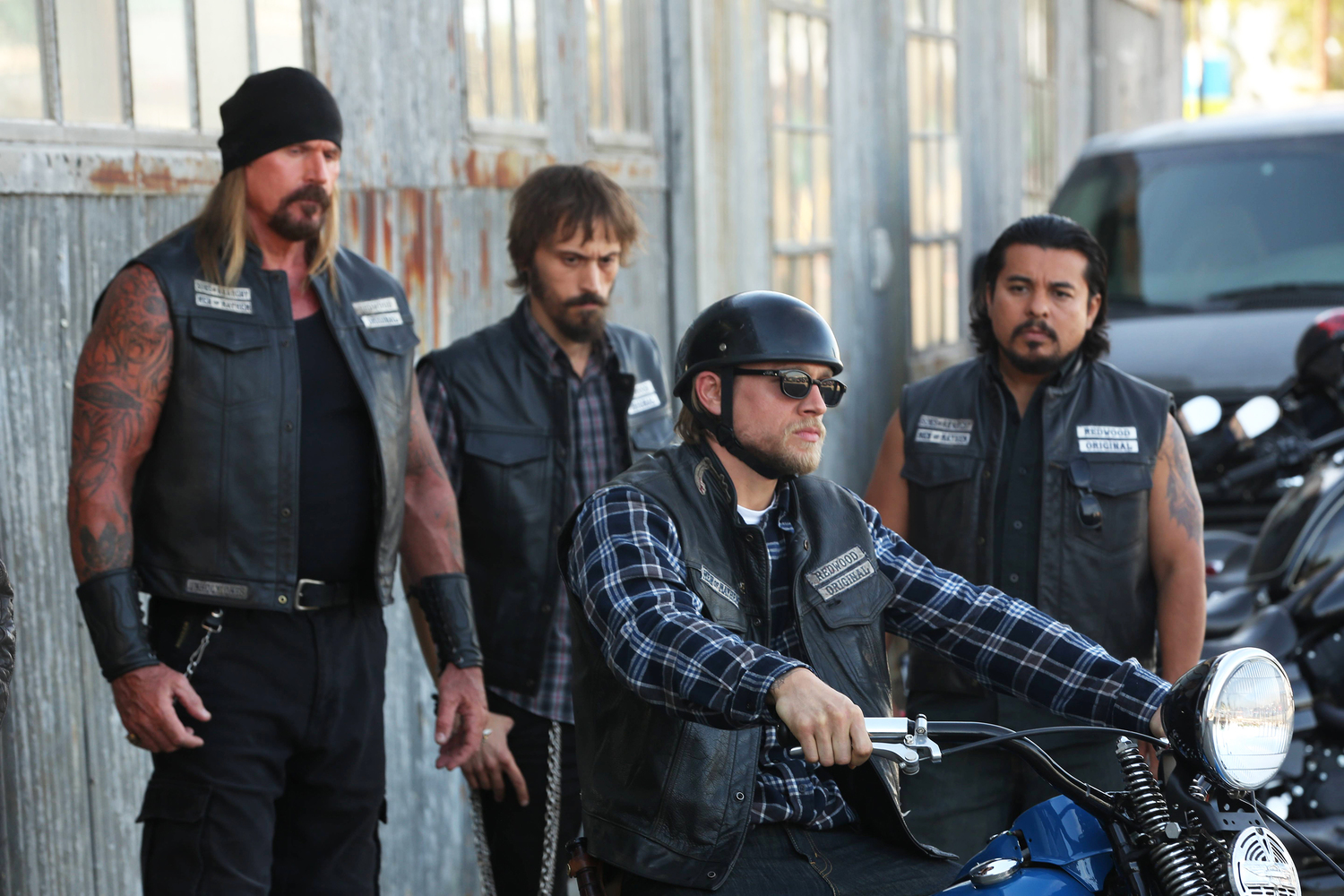 Sons of Anarchy is set in America, but is stars British actor Charlie Hunnam in the lead role and it is based on a certain Shakespeare play. Scottish actor Tommy Flanagan also stars.
The story follows Jax and his family of criminals in their outlaw motorcycle gang. If you like Animal Kingdom, this will appeal to you (and vice versa).
Sons of Anarchy is streaming on Hulu or available to own on Amazon HERE.
How does Sons of Anarchy compare to Peaky Blinders?
Criminal gang family. Intensely dramatic. Violent and gritty.
Succession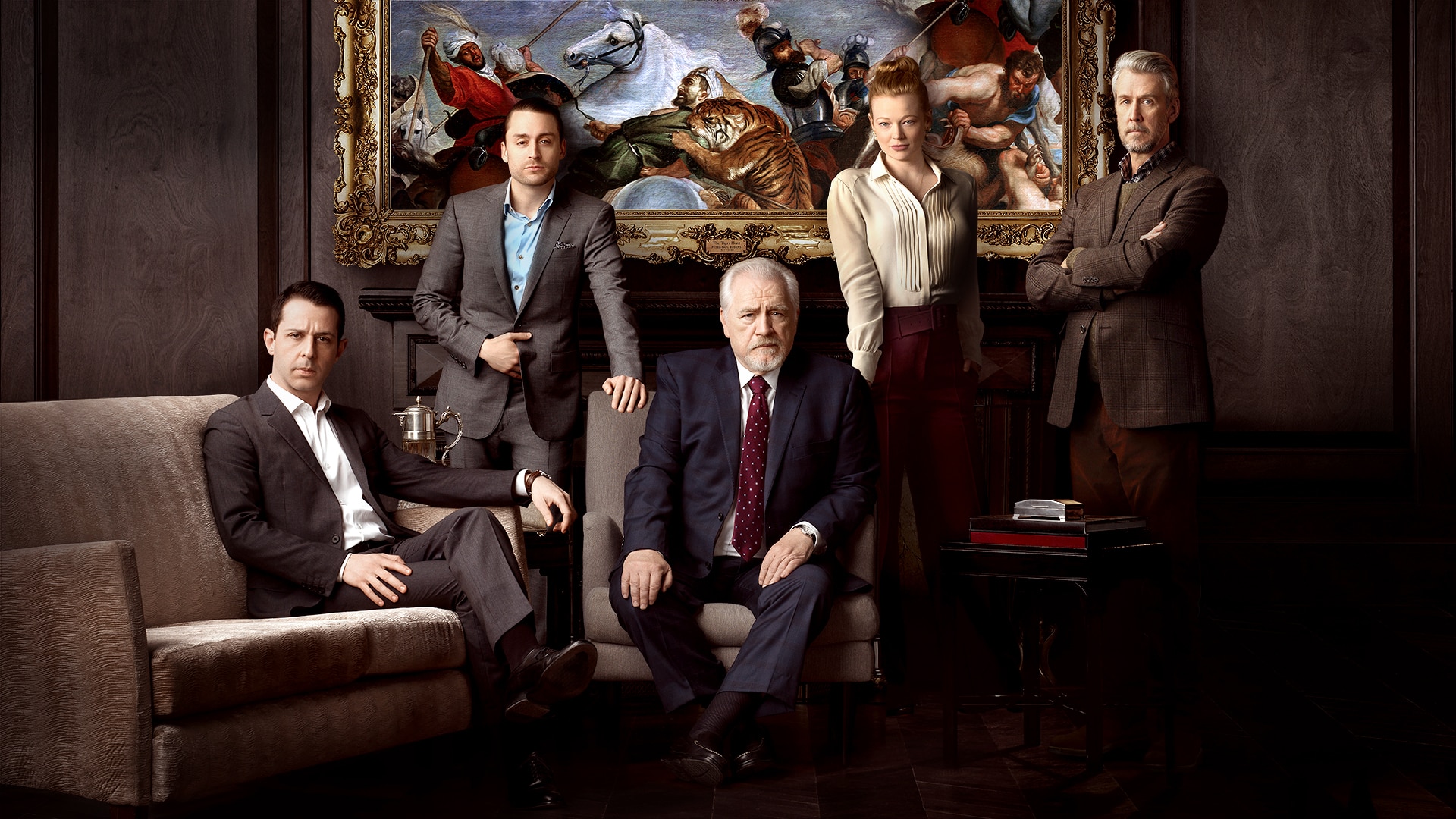 This one seems like a bit of a wild card, but hang in there: Succession was created by British author Jesse Armstrong (The Thick of It, Peep Show, Fresh Meat). And although the show is set in America, it stars Brian Cox, Matthew MacFadyen, Dame Harriet Walter, and Australian actress Sarah Snook.
Succession follows a rich family that owns a global media and entertainment conglomerate. As their father's health begins to degrade, all his children grapple for (or with) power. In most ways, they seem like a criminal gang.
Three seasons are streaming on HBO or own it on Amazon HERE. A fourth season is on the way.
How does Succession compare to Peaky Blinders?
Intense family power dynamics. A bit more humour. Also rated 8.8/10 on IMDb.
Taboo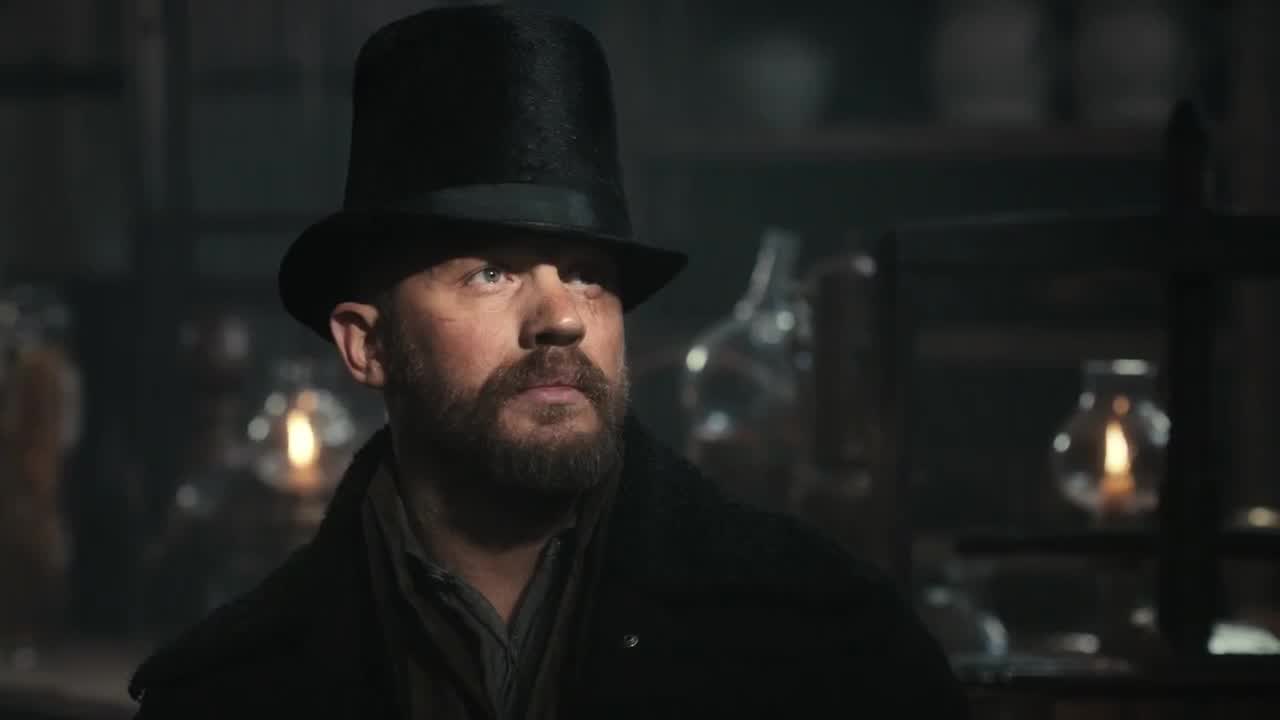 Taboo stars Tom Hardy as a 19th century adventurer returning to London to claim his inheritance: a shipping empire.
Also starring Jonathan Pryce, David Heyman, and Oona Chaplin. Peaky Blinders creator Steven Knight is the showrunner.
It was renewed for a second season in 2017, but it keeps getting put off in favor of other projects. As of November 2022, it looks like season two will hopefully air in the next couple years.
Stream Taboo for free on Plex and Crackle or own it on Amazon HERE.
Fun Fact: In addition to Taboo and Peaky Blinders, Tom Hardy and Steven Knight also worked together on the film Locke which takes place almost entirely in a car ride from Birmingham to London.
How does Taboo compare to Peaky Blinders?
Intensely gritty. Dark. Edgy. Period setting. Tom Hardy. Steven Knight.
The Village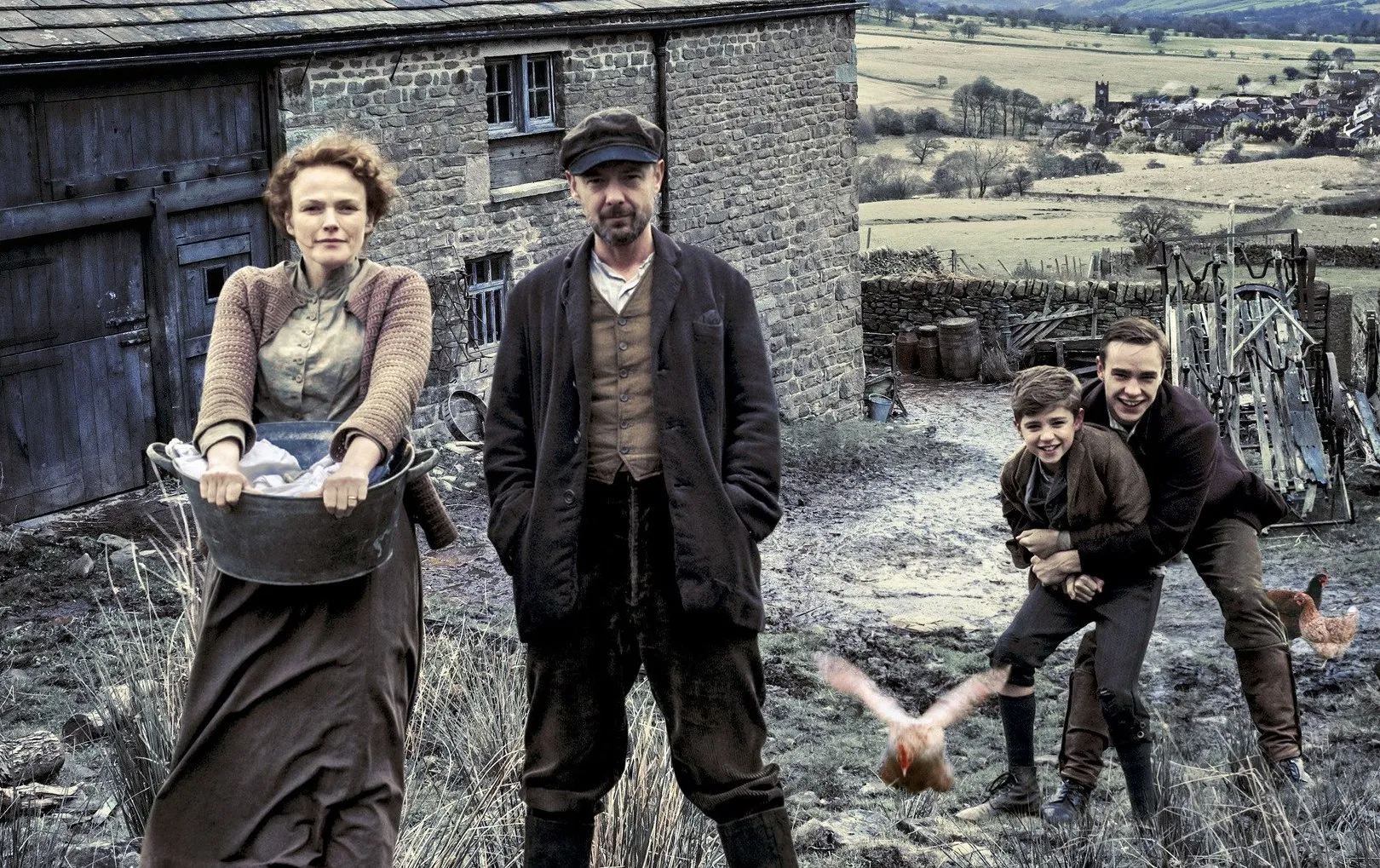 Beginning in the summer of 1914, this series takes us through the First World War with episode six taking place in 1920. Season two continues into the 1920s, much like Peaky Blinders – but it doesn't tell the story of a criminal gang. It is set in a Derbyshire village as it experiences a variety of ups and downs throughout the early 20th century.
Starring John Simm, Maxine Peake, Juliet Stevenson, and Rupert Evans.
Stream both seasons of The Village (2013) on Amazon Prime HERE.
How does The Village compare to Peaky Blinders?
Mostly the same time period. Rural instead of urban. Family drama.