Watch the Sketches From the BBC's Big Night In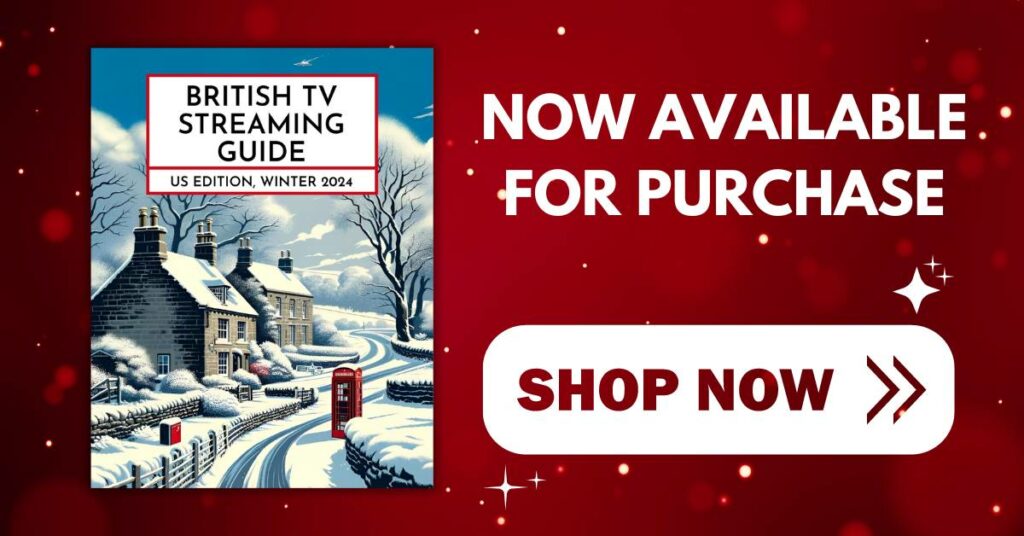 The British TV Streaming Guide: US Edition, Winter 2024 is now available. Get yours HERE.
In some cases, we earn commissions from affiliate links in our posts.
Last Updated on April 25, 2020 by Stefanie Hutson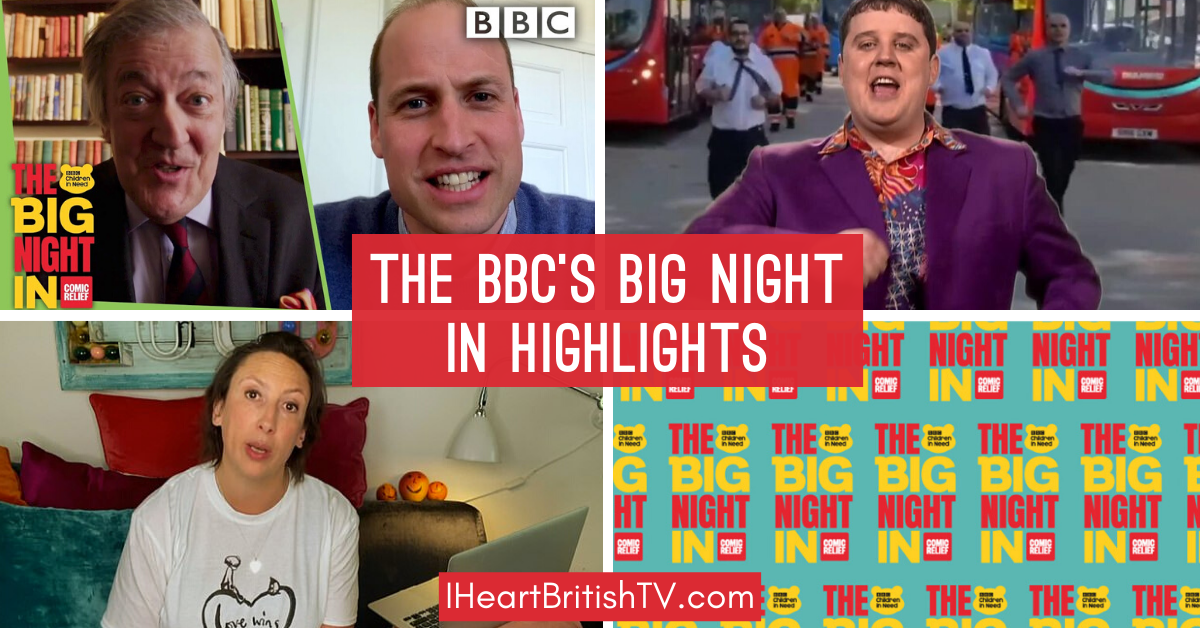 We've had a lot of people asking about the BBC's Big Night In, and while we're not aware of any way to legally watch it outside the UK, you CAN enjoy the bulk of it online. The missing parts are mostly filler and fundraising appeals, so you're actually not missing much at all when you just watch the clips. All the best bits were posted as highlights, and we've gathered them below for your convenience.
What is the Big Night In?
The Big Night In is a night of entertainment that also serves as a joint fundraiser for Comic Relief and BBC Children in Need. Celebrities from all over the UK came together – this time in isolation – to help keep spirits high and raise money for those in need. According to the official website:
The money raised by The Big Night In will be split between Comic Relief and Children in Need and will go on to support local charities and projects in the UK, so they can continue to provide vital emergency support.

There will be more demand than ever for support from local charities. This includes making sure people are safe from harm, mentally healthy and with access to food, warmth and shelter; as well as helping people stay connected, active and positive through these extraordinary times.
Stephen Fry & Prince William in a Modern-Day Blackadder Sketch
Prince William made his acting debut alongside Stephen Fry in a modern day update of Blackadder.
Steve Coogan & Rob Brydon Get "Lockdown Famous"
Peter Kay Brings Back "On the Road to Amarillo"
Little Britain's Andy Eats Bat Poop
Funny Lockdown Jokes From Some of Britain's Best Comedians
This one includes bits from Nish Kumar, Time Vine, Rosie Jones, Ellie Taylor, and Dane Baptiste are among those featured.
Matt Lucas' Baked Potato With Live Orchestra
Joe Sugg Returns to Strictly Come Dancing
Lauren Got TikTok Famous – But Is She Bovvered?
David Tennant and Catherine Tate come together again in this sketch.
An EastEnders Lockdown Pub Quiz
The Big Quiz with Rob Rinder and Other Celebrities
Miranda's Top Tips for Surviving Lockdown
Chabuddy G Horrifies the Kurupt FM Crew with a New Haircut
The Doctors Thank Frontline Workers
It was lovely to see all these former Doctors coming together to thank the frontline workers. Very classy!
Romesh Ranganathan's Lockdown Distractions
In an effort to help others dealing with boredom, Romesh offers a few tips from his own household…
Gary Barlow and Stars Perform "Sing"
Help The Big Night In
Want to help with the fundraising efforts? It's not too late to donate, and you can do it by clicking HERE.