Sarah Lancashire's Role in Happy Valley Charity Candle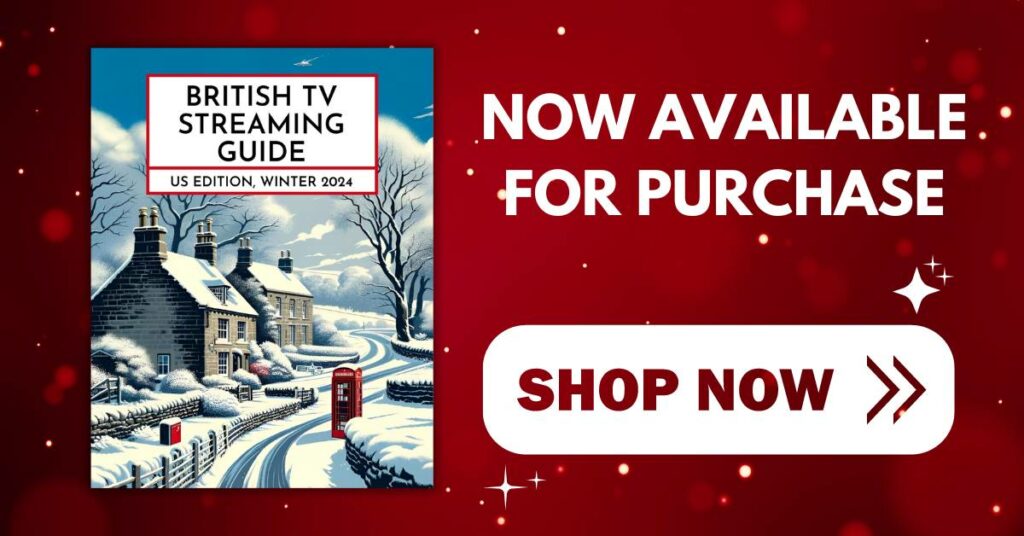 The British TV Streaming Guide: US Edition, Winter 2024 is now available. Get yours HERE.
In some cases, we earn commissions from affiliate links in our posts.
Last Updated on February 8, 2023 by Stefanie Hutson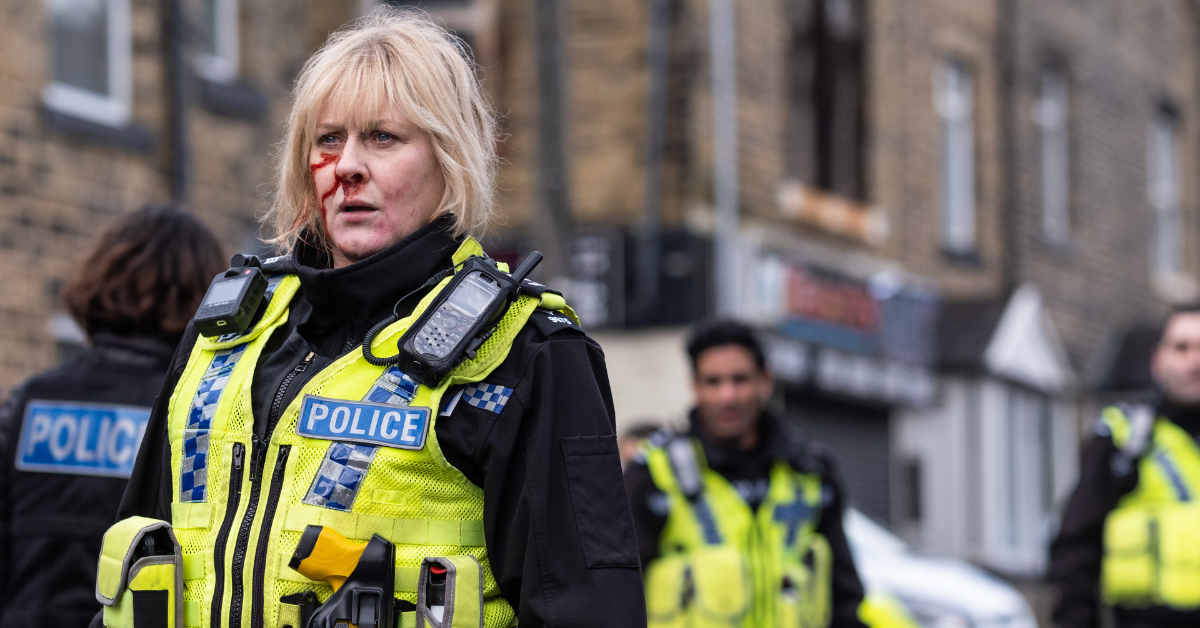 If you've ever been to Yorkshire, there's a good chance you'll have happened upon one of Yorkshire Soap Co.'s storefronts. They have quite a few, often with prime tourist locations in cities and towns like York, Leeds, Harrogate, Halifax, and Hebden Bridge – and their products are wonderful (enough that we frequently have them shipped over to the US via a re-shipping service).
And of course, if you've watched Happy Valley, you'll know how closely integrated the series is with its Yorkshire setting. Many of Sally Wainwright's shows are, actually.
The Happy Valley Charity Candle – and Sarah Lancashire's Role In It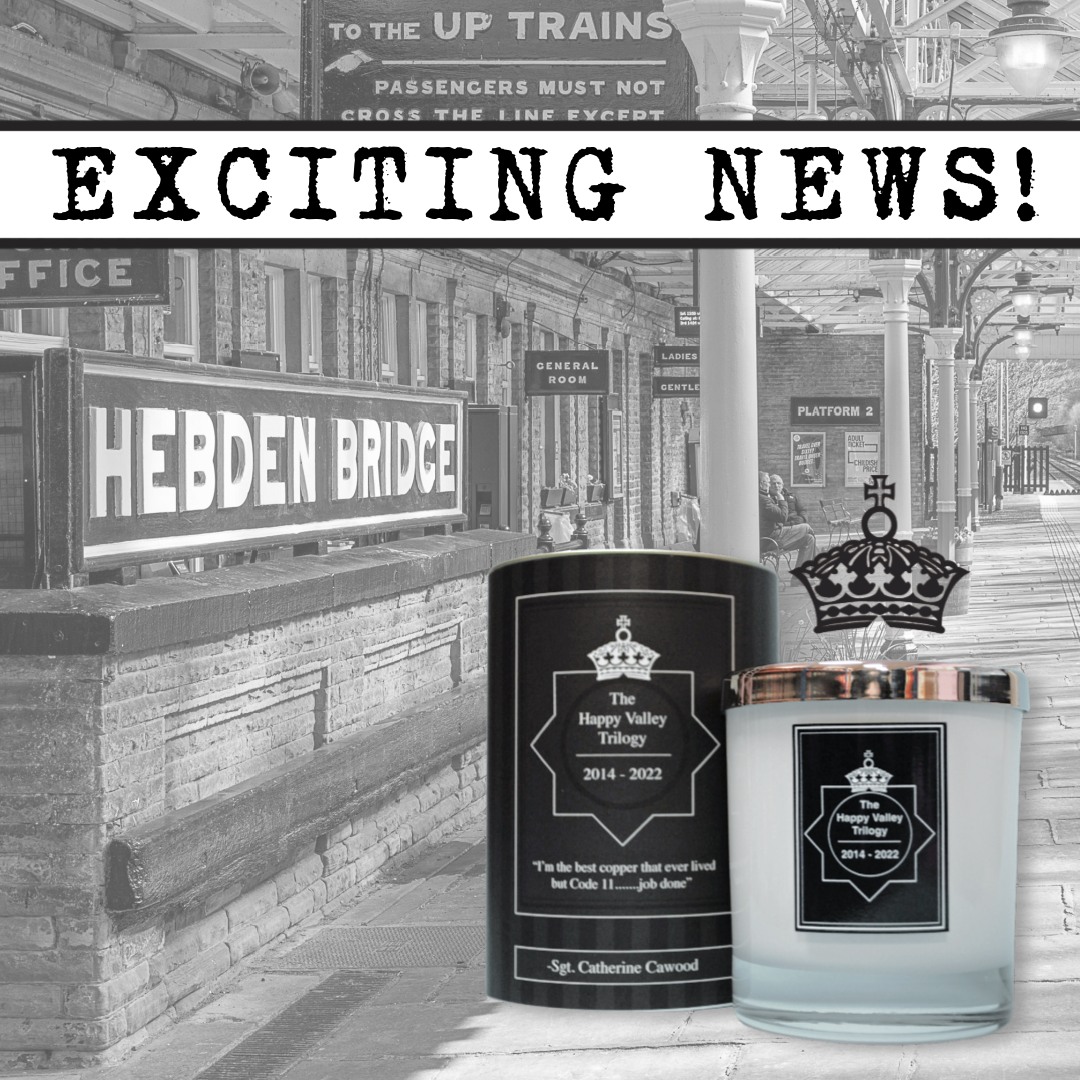 In Spring 2022, Sarah Lancashire and Sally Wainwright needed a gift to give to cast and crew after the end of filming Happy Valley's final season. They worked with Yorkshire Soap Co to create the Happy Valley Candle, and everybody on the cast and crew received one in the summer of 2022.
Though never intended for public sale, the candle was popular on social media and Lancashire suggested they should sell them to benefit a local charity. Happily, Yorkshire Soap Co agreed to produce the limited edition Happy Valley candle, with all profits going to benefit Sarah Lancashire and Sally Wainwright's chosen charity – Overgate Hospice.
What is Overgate Hospice?
Overgate Hospice is a small but mighty organisation dedicated to providing quality palliative care for residents in and around Elland, West Yorkshire. As you likely know from the TV series, much of the area suffers from the decline in things like mining and production – so funding for important community resources can be harder to come by.
Their philosophy of care is is as follows:
Our care is centred on the patient. We respect individuality and each person's dignity and right to privacy. We care for the whole person – their physical, emotional, spiritual, social needs and goals. The care includes support for their families and carers through an individual's illness and into bereavement.
We care for people during the advanced stages of all life-limiting conditions, including cancer, heart failure, lung, kidney and neurological diseases.
Whether you want a Happy Valley candle or not, it's a lovely and important mission worthy of support (and they DO have a "donate" button on their website, just in case you feel moved to make a small contribution).
How to Get a Happy Valley Candle
The one and ONLY place you'll be able to get the Happy Valley candle is via pre-order at the Yorkshire Soap Co website, beginning at 5PM GMT (that's noon Eastern, 9am Pacific) on the 8th of February.
Unfortunately, there are some challenges to ordering, assuming you're not in the UK. The Yorkshire Soap Company doesn't ship outside the UK, so if you're American or Canadian and you want anything from their website you have to use a mail forwarding service like ReShip (click HERE to read more about them). If you use referral code 84A9H0U6, you'll get a $10 credit towards your first forwarded shipment.
Depending on your credit card, you may also have to play around with your billing address a bit to get the charge to work. I had no trouble using an American Express and putting my UK shipping address in as the billing address, but some cards can be a bit finicky with shopping carts and international orders.
One final note – don't include anything alcohol-based in your order if you want it forwarded over from the UK. Hand sanitizers and perfumes are considered hazardous and they require special shipping that most forwarding services won't be able to help you with.
And What About Happy Valley, Season 3?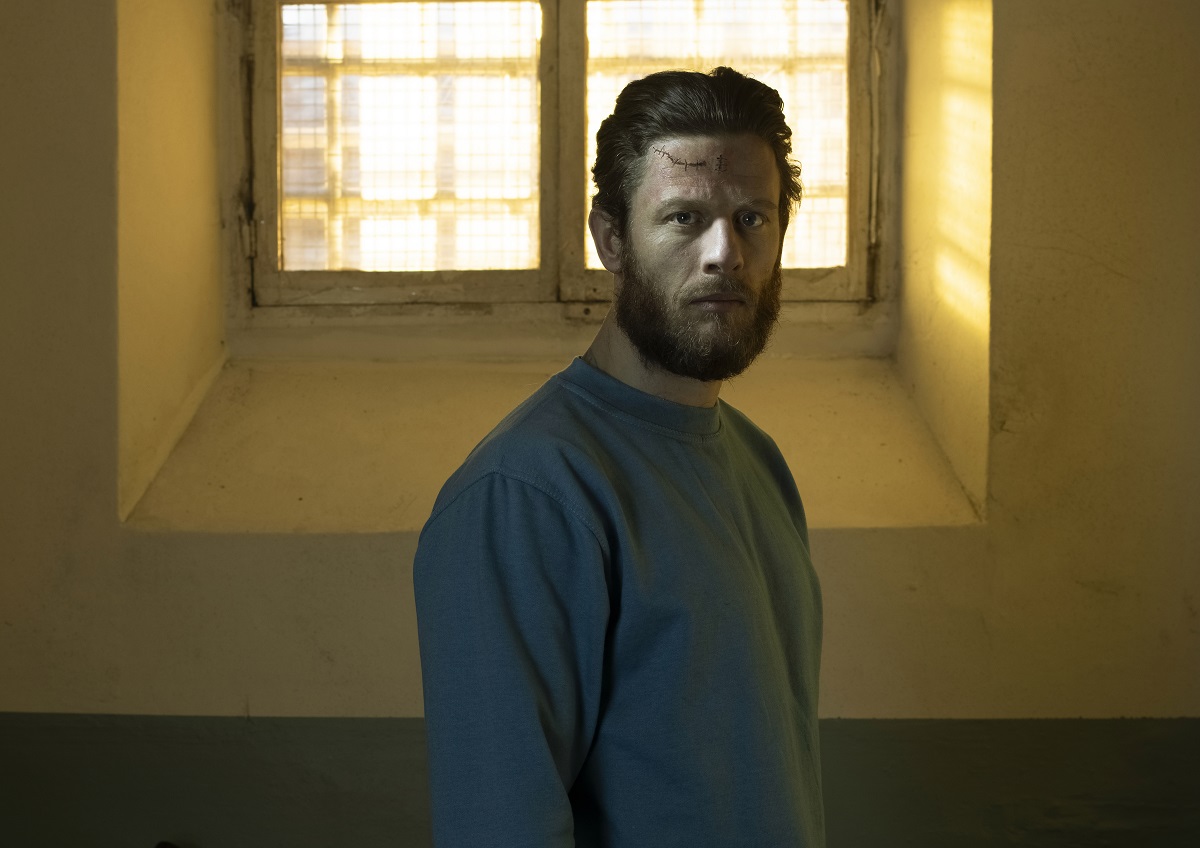 Though our UK readers will have (most likely) already seen all three seasons, American viewers have a bit longer to wait. In the US, season 3 of Happy Valley will premiere on BBC America, AMC+, and Acorn TV in May 2023. The exact date hasn't yet been announced, only the month.