Helen Mirren's Catherine the Great: US & UK Premiere Dates + Where to Watch
In some cases, we earn commissions from affiliate links in our posts.
Last Updated on September 11, 2019 by Stefanie Hutson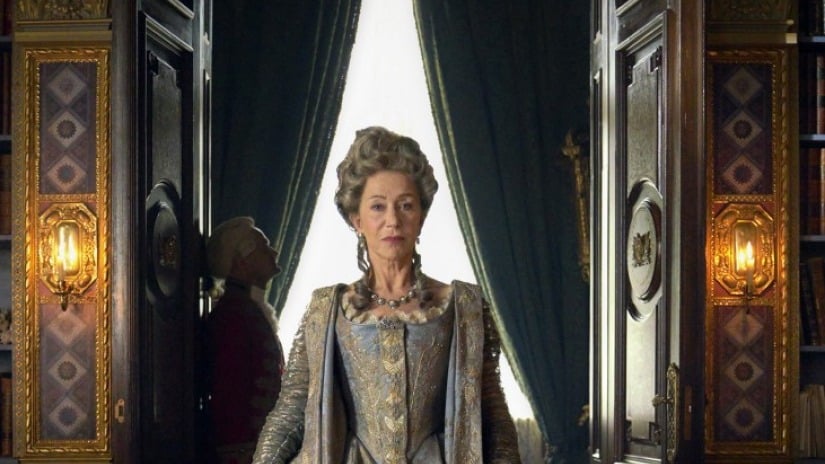 Period drama fans all over the world are eagerly awaiting the release of the latest Catherine the Great miniseries starring Oscar-winner Helen Mirren. Catherine the Great had a tumultuous reign over the Russian Empire during a period of great change in the 18th century, and it makes for a particularly compelling dramatic subject.
Helen Mirren said of the monarch:
She rewrote the rules of governance by a woman, and succeeded to the extent of having the word "Great" attached to her name.
What is Catherine the Great About?
Catherine the Great is a four-part miniseries produced by HBO in partnership with Sky. British actress Helen Mirren stars, and it focuses on the end of Catherine's reign and her affair with Russian military leader Grigory Potemkin that helped shape the future of Russian politics.
Catherine the Great is widely viewed as the most powerful female monarch of all time, and though she was unable to marry her lover Potemkin, they enjoyed a close and unique relationship, working together to help shape the future of Russia.
You can watch the HBO trailer below:
When Does Catherine the Great Premiere?
In the UK and Ireland, Catherine the Great premieres on October 3, 2019 on Sky Atlantic and NOW TV at 9pm.
In the US, it will debut on October 21st on HBO. For those who don't already have HBO, remember that it's possible to subscribe for just a single month quite easily HERE on Prime Video. They have simple, automated cancellation on the website so you don't have to call anyone and wait on hold and listen to them try to get you to stick around (like a lot of cable companies do). It's not the cheapest subscription, but if you can find a few things you'd like to watch and think of it sort of like a movie ticket or two, it's not completely horrible.
His Dark Materials will also be coming soon to HBO (and Chernobyl and Gentleman Jack are already there) – so you might want to wait until they're all there and subscribe on a month when you have time to binge.
In Canada, the miniseries will be distributed through Bell Media. In Italy, Germany, Austria and Spain, it will be distributed via Sky Atlantic. We don't have dates for those locations or Australia as of yet.
Catherine the Great is the third HBO/Sky collaboration following a $250 million co-production deal between the two. Sky and HBO previously partnered on Chernobyl and the upcoming Gangs of London.
Who's In Catherine the Great?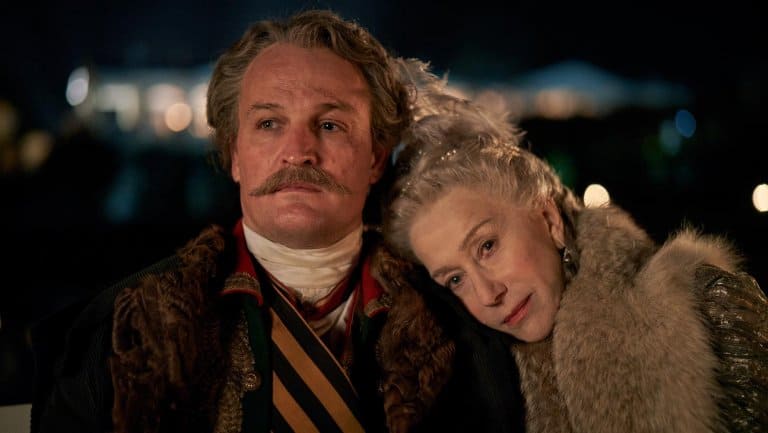 Helen Mirren stars as Catherine the great, and though she's a British actress, she's well-known in the US and brings a touch of Hollywood to the role. Fun fact: Helen Mirren is also a naturist (aka "nudist" in the US). She once told Radio Time, "end of Catherine's reign and her affair with Russian military leader Grigory Potemkin that helped shape the future of Russian politics." She was even named "Naturist of the Year" by British Naturism.
Mirren is not the only familiar face in the series. We'll also see:
Will You be Watching the Premiere of Catherine the Great?
Are you looking forward to this new miniseries? Do you prefer less American-oriented period drama productions, or series that focus on British history instead of Russian? Or is there some other reason entirely that you might avoid it? Feel free to share your thoughts in the comments!