How Do I Get Acorn TV or BritBox on My TV?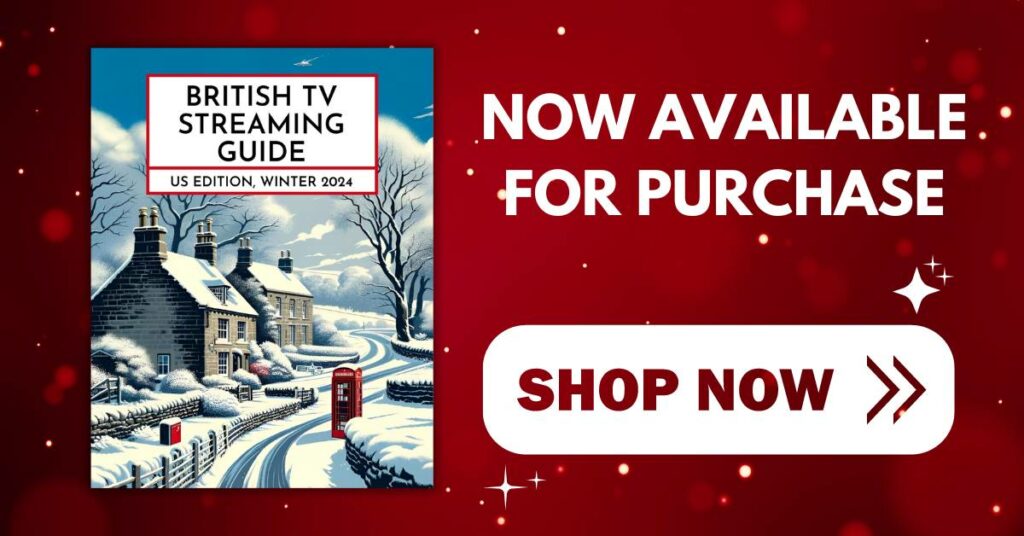 The British TV Streaming Guide: US Edition, Winter 2024 is now available. Get yours HERE.
In some cases, we earn commissions from affiliate links in our posts.
Last Updated on October 25, 2020 by Stefanie Hutson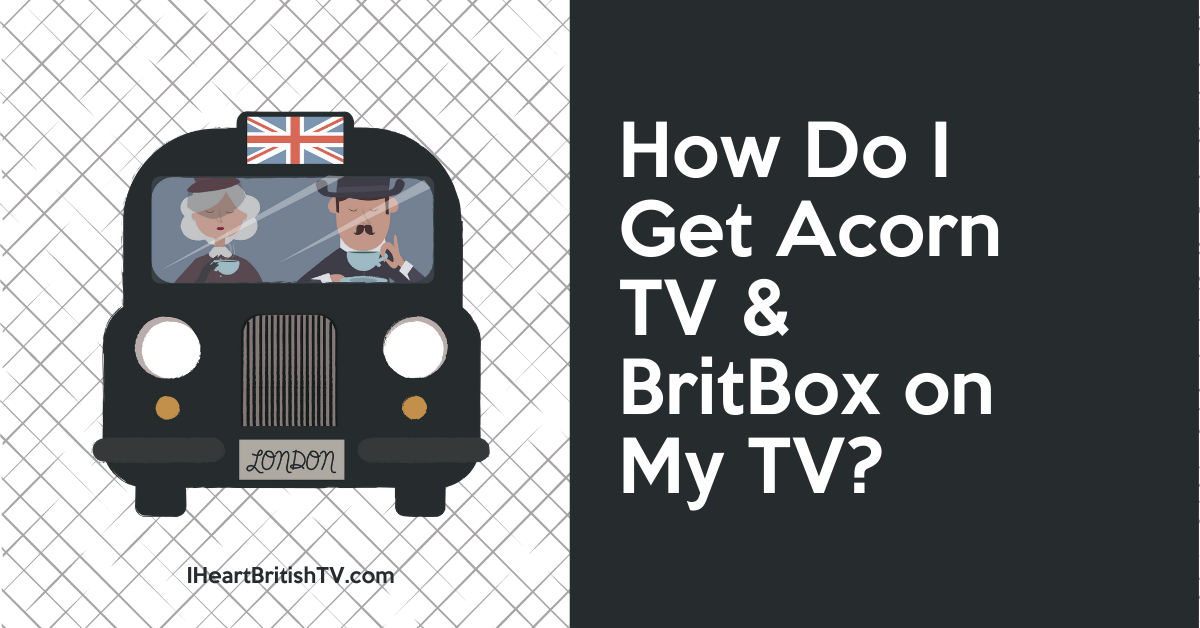 One of the most common questions we get from new readers is this: "How do I get Acorn TV (or BritBox) on my television? I don't want to watch on my iPad or computer."
The good news is that there are tons of different ways to do it. Some people use a smart TV. Others run an HDMI cable between their computer and television. Some even subscribe via their local cable company, though we don't generally recommend it. Based on emails we get from people, it seems to cause a lot of problems, and some cable companies make it kind of challenging to add and remove stations when you want.
One Simple Way to Get Acorn TV or BritBox on Your Television
Since we know streaming is new for many of our readers, we're not going to throw 30 different methods at you. After helping people with this for a few years (including our own family members), we've found it's usually best to pick one simple, reliable method and toss the rest.
So, while there are other ways and devices you can use, our official recommendation is this: Get a Roku.
Things You Need to Use a Roku
As long as you have high-speed internet access in your home, you'll be able to use a Roku with your television.
Most of the Roku devices require you to use wireless internet, but there is one model that will support a wired connection to your modem/router – it's the Roku Ultra 2020, but we'll talk more about the differences late.
For now, just know that any high-speed internet plan will work, even though having the ability to connect wirelessly gives you more options. If you're not sure about this, your internet service provider should be able to help you figure it out.
The other thing that's helpful but not 100% necessary is a TV with an HDMI port. It looks like this: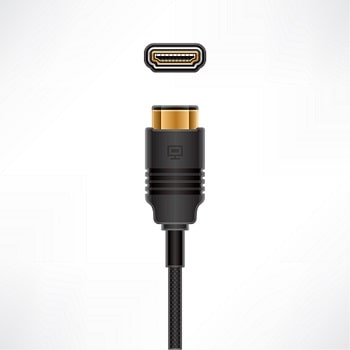 Most modern televisions have at least 2 ports like this one, and many have even more. If you're using an older TV that does NOT have an HDMI port, you're not completely out of luck – but you'll need to either get an old Roku model (not advised since they're quite slow) or use a device called an HDMI to RCA converter (also called HDMI to Composite Converter). This will allow you to effectively give your old television an HDMI port.
Why a Roku?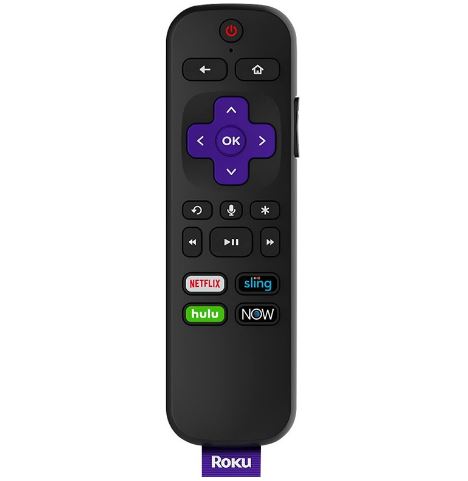 There ARE other devices you can use to stream (like Amazon's Fire devices). We recommend Roku over those devices for a few reasons:
The interface is simpler, and doesn't promote Amazon over other services. The Amazon-specific devices are a little harder to navigate, especially for anything outside their video platform.
The remote control is simple and eye-friendly. While the little channel shortcut buttons at the bottom vary slightly from one model to the next, the most important thing about the Roku remote is that they've resisted the urge to overcomplicate it. Everything is big and readable, and the number of buttons is small enough that you'll soon find yourself navigating it by touch without even looking.
A Roku is compatible with a wide variety of streaming channels. When companies design streaming apps, they typically design them for the most common platforms and devices. Roku is the single most popular streaming media device, and there aren't many channels that don't make themselves available on Roku. There are more than 4500 channels available to add to your Roku, but some of the most important ones for British TV fans include Acorn TV, BritBox, Amazon Prime Video, Inside Outside (British Home & Garden), Topic, Netflix, Hulu, Sundance Now, PBS Masterpiece (through the Amazon Prime Video channel), Peacock, and Tubi.
We do not receive any money from Roku to make this recommendation. We do get a very small commission from Amazon if you buy through our Amazon links, but it's actually LESS than what we would get if you bought an Amazon Fire device. We genuinely believe the Roku is the best device for most of our readers, particularly if you're not wildly confident about your tech abilities.
Which Roku Should I Buy?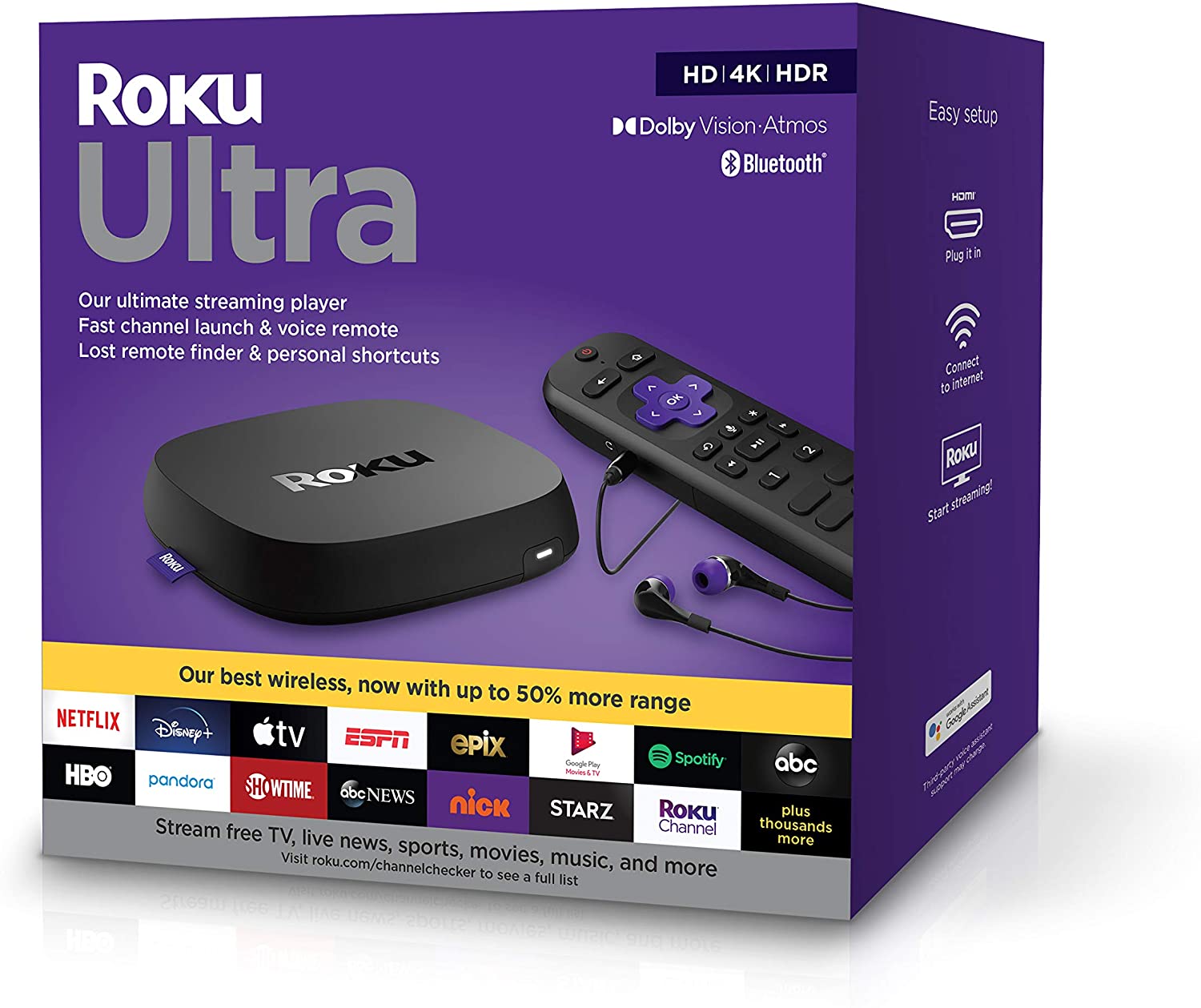 There are several different models, with prices ranging from around $25-100 (though the price will vary by location and when you're buying). The model you choose does NOT impact which British TV streaming services you'll be able to use. You can watch Acorn and BritBox and Netflix and Amazon on any of them.
Below, we give you a simplified breakdown of the current models (as of Autumn 2020) and why you might choose them. You can click on their model names to visit Amazon and buy or look at them, but you can also find them in any Walmart, Best Buy, or Target.
What Do I Do Once I Have the Roku?
As technology goes, the Roku is remarkably easy to set up. There are two pieces of information you'll want to have on hand when you get started:
The name of your wireless network, if you're using one (and most people these days do)
The password for your wireless network
The Roku website has far better instructions that we could give, so I recommend clicking HERE and reading through their process as you go. They even have individual pages for the different models, since each one is a little different.
Getting Channels Like Acorn TV & BritBox on Your Roku
Once your Roku is set up and able to connect to the internet, you can begin adding channels. The video below shows you how to find and add channels:
Channels like Acorn TV and BritBox have a subscription fee, so you will need to visit their websites to sign up for a membership, then go to your Roku and click on the channel to open it. The channel will ask you to log in, either using the username and password you set up on the channel's website, or by using your computer to visit a certain address, then entering a set of letters they give you.
An Alternative to Setting Up Accounts With Each Streaming Service
The other alternative to that is signing up for an Amazon Prime membership (or just a Prime Video membership if you don't want their free shipping benefits). Once you're a member of Prime or Prime Video, you can use Amazon to subscribe to other channels like Acorn TV and BritBox. It also gives you access to a substantial library of British TV shows from Amazon (click HERE to view 460+ British TV Shows Available on Amazon Prime).
All your channels will then be managed inside your Amazon app and Amazon account – so you don't have to set up accounts with the different services. There's a "Manage My Channels" page where you can see which subscriptions are active, and start and stop them easily without the need to call or email anyone. Some people like that convenience. Either way, the programming is the same – you just watch it through Amazon instead of the actual Acorn TV or BritBox app.
Here are some of the channels you can get through Amazon if you prefer that approach. You can click their names to view the channels over on Amazon.
If you don't have the slightest clue where to start or which services you should get, you might find our latest British TV Streaming Guide (US Edition) helpful. It's basically a television guide to British shows on American streaming services (Canadian edition coming in 2021).
The guide has chapters for each of the major streaming services and it tells you what's on offer, along with a short description of each show. In the back, you can use the index to look up a show and see which streaming services have it. You can GET IT HERE (or just read more about it).
Unclear? Let Us Hear Your Questions
Since we've grown up with technology, we realise a lot of this may seem clearer to us than to some of our readers with less tech experience. Did our instructions help you figure out to how get Acorn TV (or BritBox) on your TV? Was it confusing? We're happy to amend this as needed to make sure it's as clear as can be!
Save it to Pinterest!