C.B. Strike, Troubled Blood: US/UK Premiere Dates Announced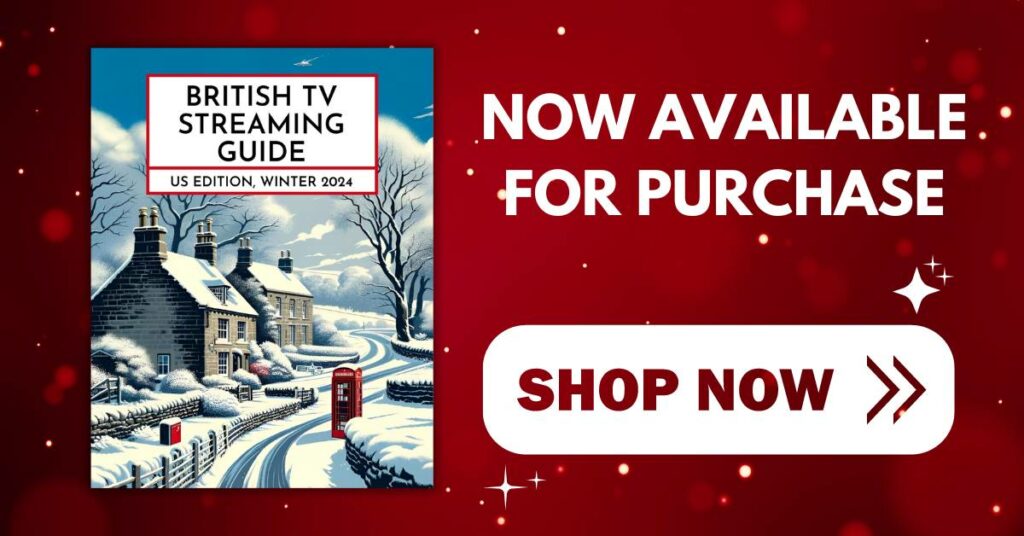 The British TV Streaming Guide: US Edition, Winter 2024 is now available. Get yours HERE.
In some cases, we earn commissions from affiliate links in our posts.
Last Updated on February 5, 2023 by Stefanie Hutson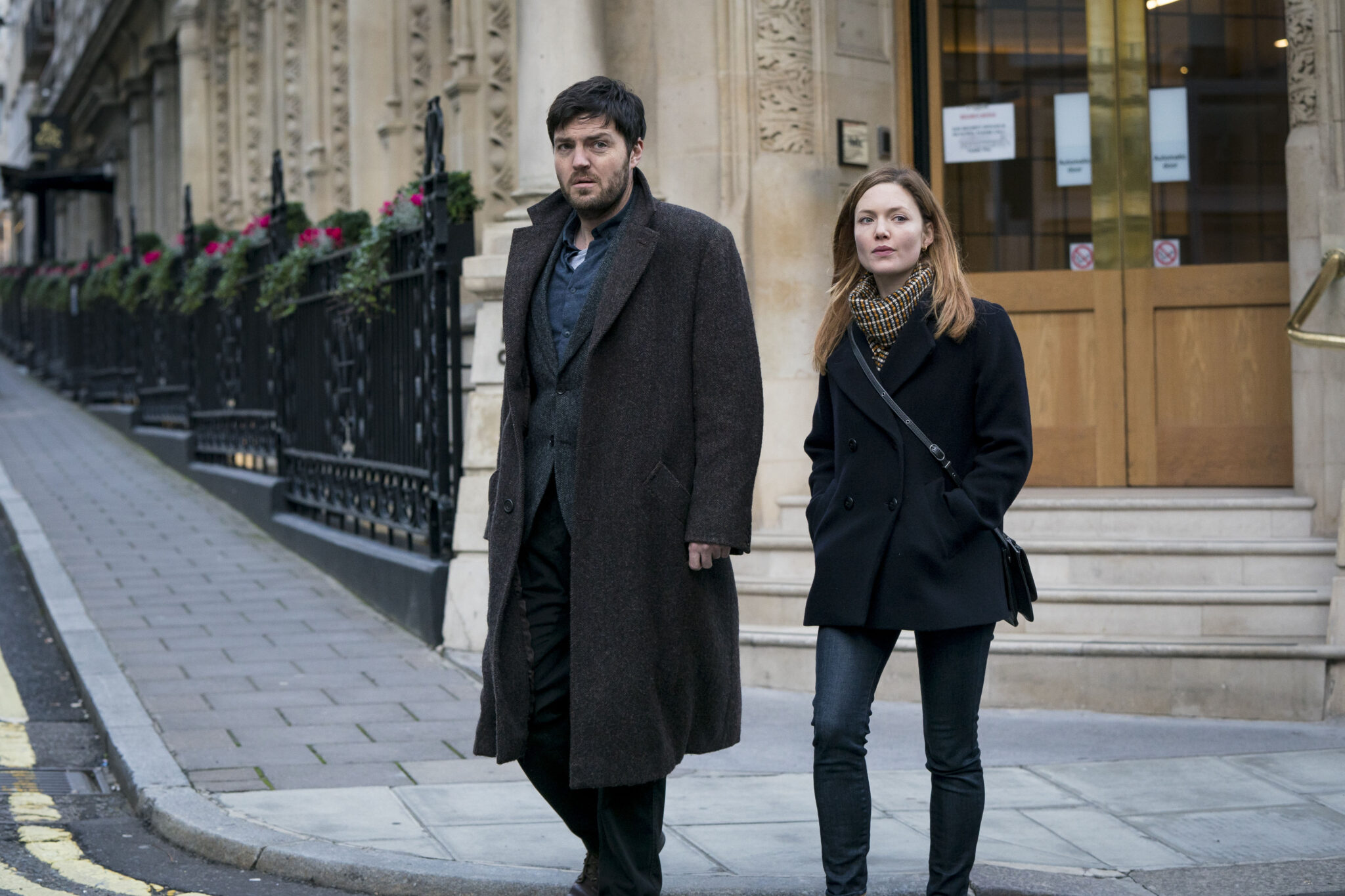 Great news for fans of the JK Rowling-created C.B. Strike TV series. The fifth novel in the series, Troubled Blood, will be coming to our screens soon. At long last, both the US and UK have premiere dates.
What's C.B. Strike About?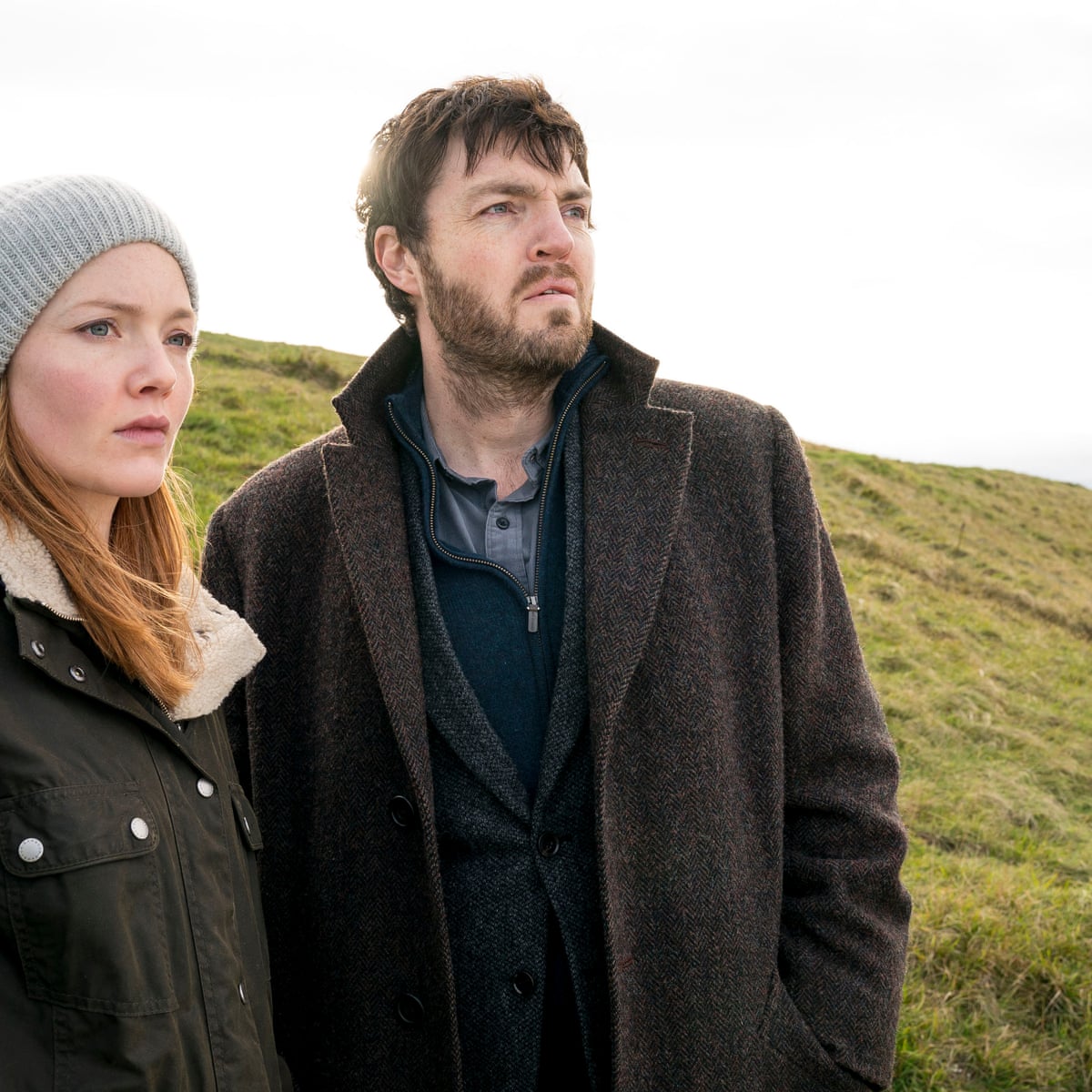 C.B. Strike follows private detective Cormoran Strike (Tom Burke), a British army veteran and former military police investigator who left the military after losing his leg. He works alongside his initially temporary assistant (and later, partner) Robin Ellacott, a young women who's moved from Yorkshire to London to join her fiancé. Ellacott is played by Holliday Grainger, and her fiancé is played by Kerr Logan.
Together, the pair work to turn the struggling firm into a viable business, forming a close friendship along the way. As the seasons progress, the two must also contend with their own dysfunctional relationships and past traumas.
This is very much a character-driven mystery series, with the personal lives of the detectives as much as part of the story as the mystery. If you prefer the older-style mysteries where characters were just set pieces to serve the plot of the mystery, this may not be to your liking – but if you like an ongoing storyline and some character development, definitely give this one a try.
Where Can I Watch C.B. Strike?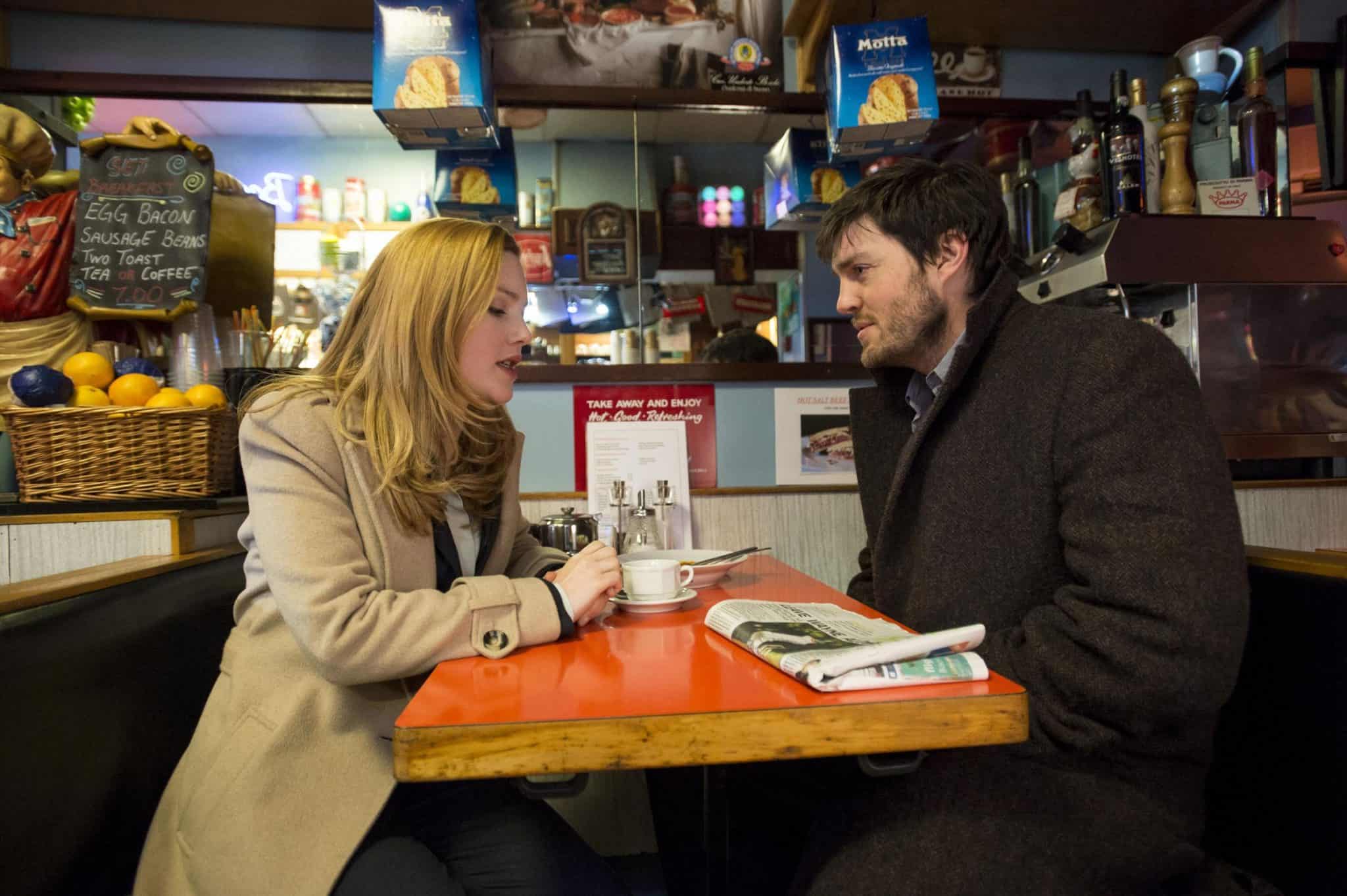 In the US, you can purchase episodes on Amazon HERE or check it out on HBO Max. If you use your local library, you might also be able to borrow the DVDs there.
In the UK, the series airs as just Strike (minus the CB), you'll find it on BBC One and iPlayer.
What's Happening in C.B. Strike: Troubled Blood?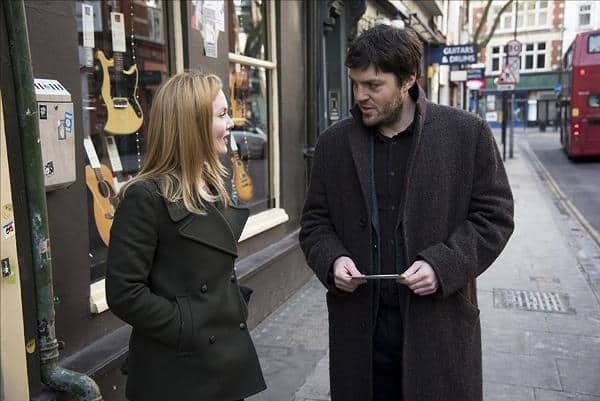 The next series – either season 3 or season 5, depending on where you're watching and how they've numbered the seasons – will be based on the fifth novel in the series, Troubled Blood. It's the longest and most complicated of the novels up to that point, but I personally thought it was also the best.
Troubled Blood begins when Cormoran is down in Cornwall visiting his aunt and uncle. One night as he leaves a local pub, he's approached by a woman called Anna Phipps. She wants to hire him to investigate the case of her mother's disappearance…40 years prior.
Though there's little hope of success with such an old case, Cormoran and Robin commit to work on the case for a year just to see what can still be uncovered. The missing woman, Margot Bamborough, was a young mother and doctor in London who disappeared without a trace after work one night.
IMDb suggests there will be four episodes in the new season, and the casting of both young and old versions of many characters suggests there will be a lot of flashbacks (as one might expect for a cold case).
Who's in the Cast of CB Strike: Troubled Blood?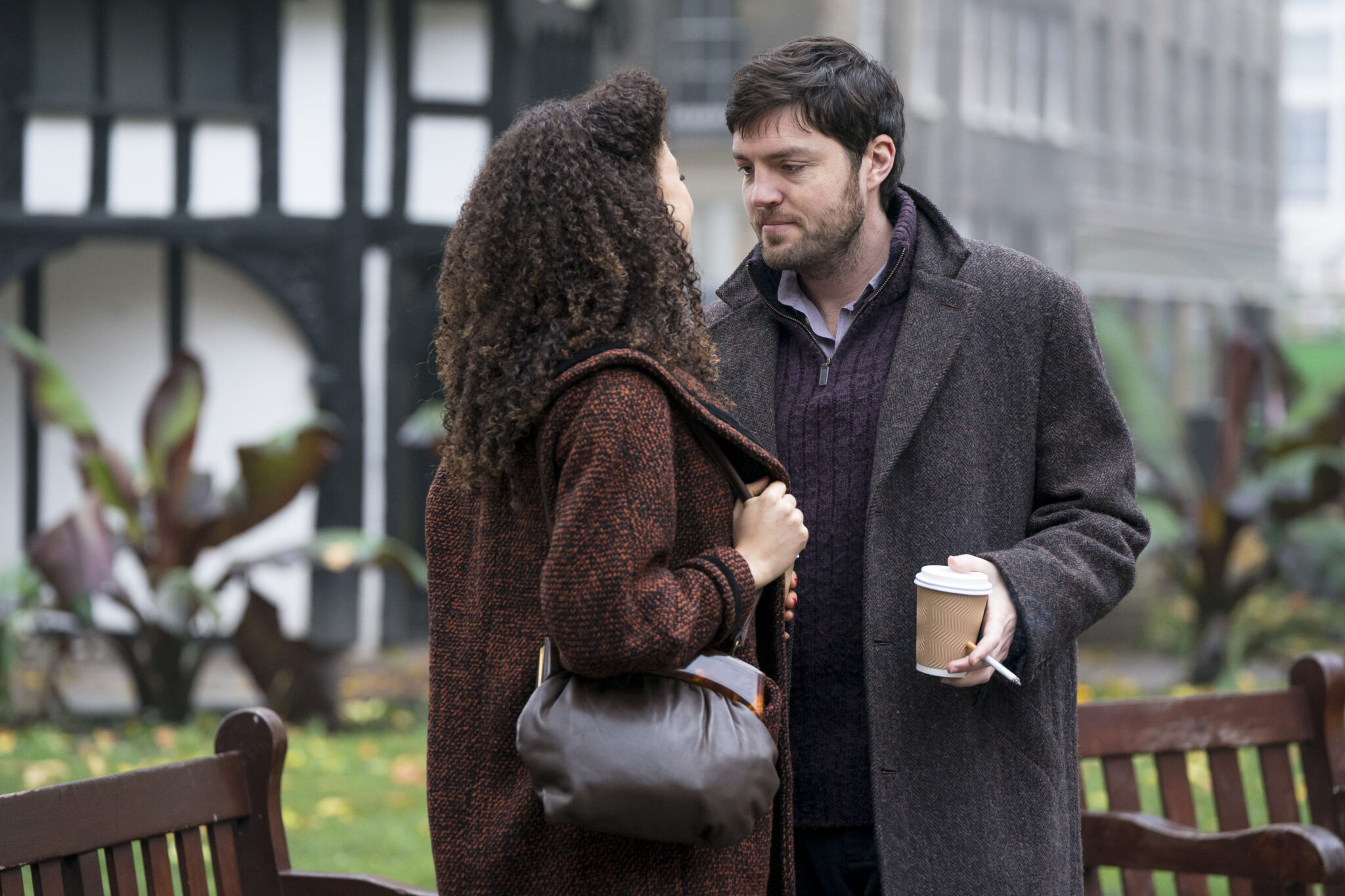 Though much of the casting information has been withheld from IMDb (so far), we know Tom Burke will be back as Strike, Holliday Grainger will return as Robin, and Kerr Logan will return as Matthew Cunliffe. Ben Crompton will also be reprising his role as the delightfully dodgy Shanker, along with Jack Greenlees as Sam Barclay.
One casting decision that will likely surprise many is the return of Christina Cole as Izzy Chiswell. Though her role in the book version of Troubled Blood was extremely minor, the fact that she's coming back to the TV version means they must have changed that part a bit.
As for some of the big roles from the book version of Troubled Blood, we know the following people will be joining the cast:
Abigail Lawrie (Tin Star) will play Margot Bamborough
Jess Impiazzi (Isolation the Series) will play Gloria Conti
Jack Morris (The Guernsey Literary and Potato Peel Pie Society) will play Steve Douthwaite
Charlie Price will play Young Cormoran
Eliza Collings (Doc Martin) will play Young Janie Beattie
Jacob James Beswick (Giri/Haji) will play Luca Ricci
Sam Woolf (The Crown) will play Young Roy Phipps
Phill Langhorne (Viewpoint) will play Detective Simon Layborn
Ian Redford (Coronation Street) returns as Uncle Ted
Sarah Sweeney (The Bastard Executioner) returns as Lucy
Read JK Rowling's "Robert Galbraith" Cormoran Strike Book Series

If you've only seen the C.B. Strike television series, we strongly recommend giving the books a chance. As great as the TV adaptations are, every single novel adapted would have been better served by a full 6-episode season. They're long and intricate (especially Troubled Blood), and a great deal is left out of the TV version.
They are:
You can view the entire Cormoran Strike book series with descriptions HERE.
When Does C.B. Strike: Troubled Blood Premiere?
As you can see in the video below (embedded from the StrikeFans YouTube Channel), filming took place in Skegness and elsewhere during the early months of 2022.
In the UK, the series will premiere on BBC One on Sunday, 11th December 2022 at 9pm – and it will also be available on BBC iPlayer. The second episode will air the next day.
In the US, what HBO/HBO Max refers to as "season 3" will premiere on February 6th at 9pm.