Vienna Blood Series 2: Renewed for Another Season
In some cases, we earn commissions from affiliate links in our posts.
Last Updated on August 27, 2021 by Stefanie Hutson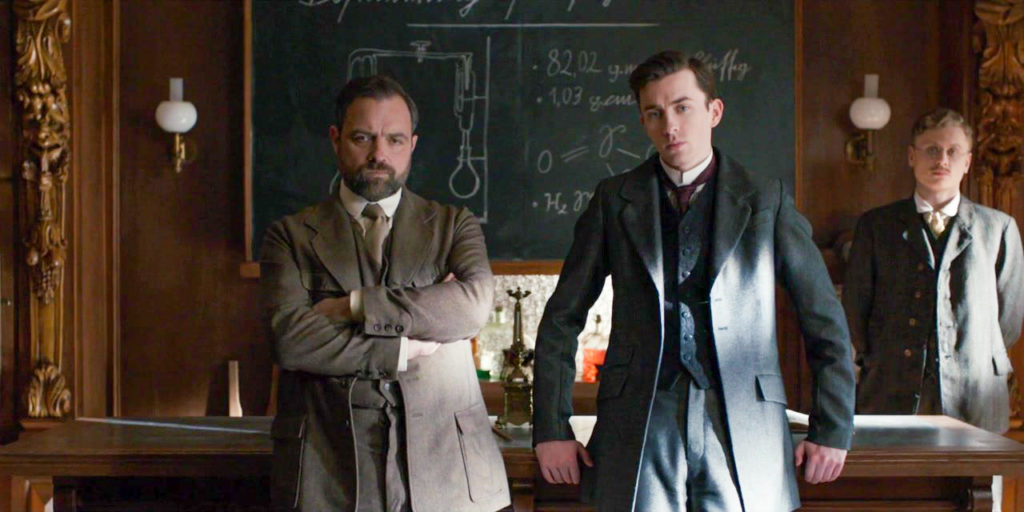 It wasn't all that long ago that Vienna Blood premiered. Series 1 hit screens in late 2019 in the UK, followed by a 2020 US premiere on PBS.
Many were delighted with the series – a classic mystery format against a relatively uncommon historic setting. After it ended, there was a bit of uncertainty about whether there would be another season, especially given the current world situation and all the uncertainty it's brought into the picture.
On top of the healthcare crisis, there was also the issue of Brexit to contend with. As a British-Austrian-German co-production, that was bound to get a bit hairy.
The good news is that we now know there WILL be a second season of Vienna Blood.
Director of programs Kathrin Zechner at ORF said:
Vienna Blood has forged a strong co-production bond between Austria, the U.K. and Germany that not even Brexit and not even a pandemic has been able to break.
What's Vienna Blood About?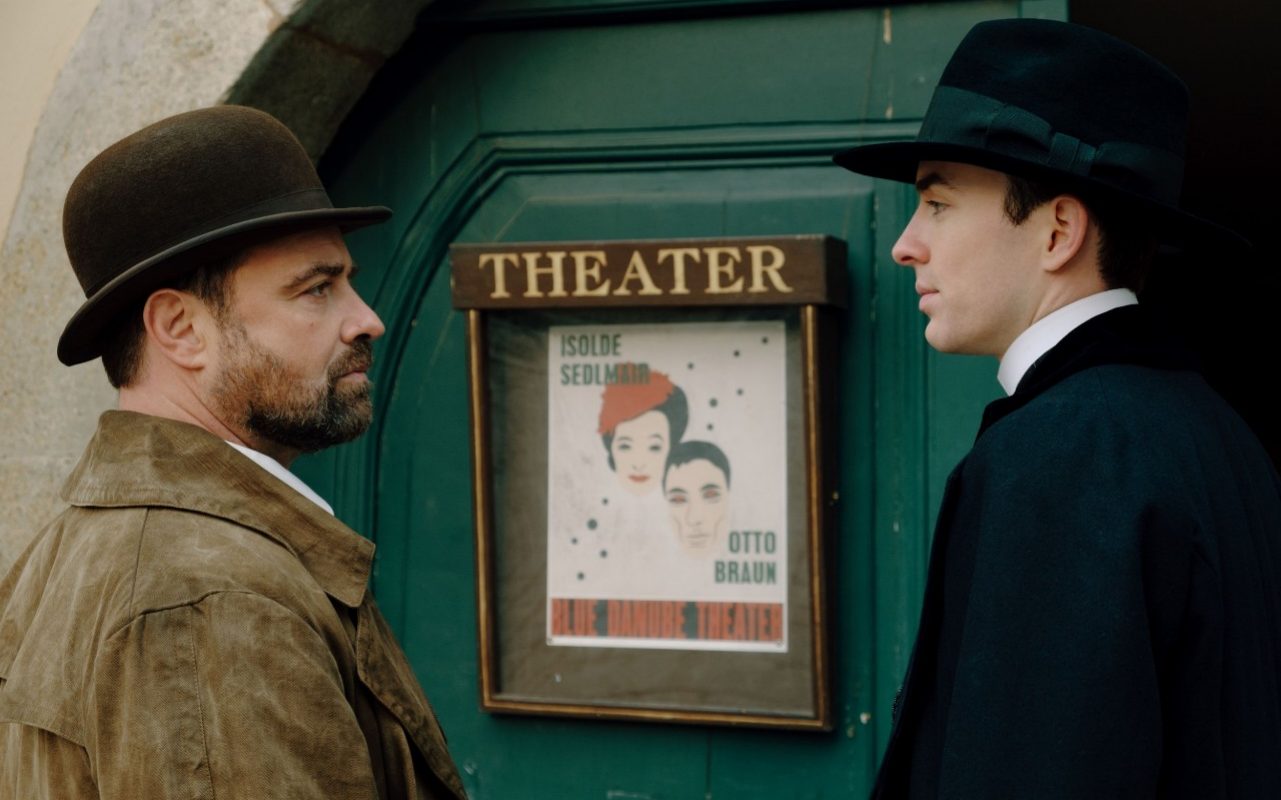 Vienna Blood is a period mystery set in 1900s Vienna. It's based on the Liebermann Papers books by Frank Tallis, which are set between 1902 and 1014 – the heady days of philsophers and intellectuals, including Sigmund Freud.
At the center of the story is Dr. Max Liebermann, a student of Freud himself. He finds himself teaming up with a more action-oriented man, Inspector Oskar Rheinhardt, to solve a murder…and then another, and another. Max is a young man with superior powers of perception, a surprising understanding of human behaviour, and a grasp of the emerging field of forensics. Rheinhardt is…gruff.
Vienna Blood is the kind of show you'll probably like if you enjoy Sherlock Holmes. It's not a wildly original premise, but it's done well – and the early 1900s Vienna setting feels fresh. It's not another mystery set in Victorian London (though we'll always take more of those, too).
If you haven't already seen it, you can watch the trailer for Vienna Blood below. All episodes are currently available via a PBS Masterpiece subscription HERE.
Who's in Vienna Blood?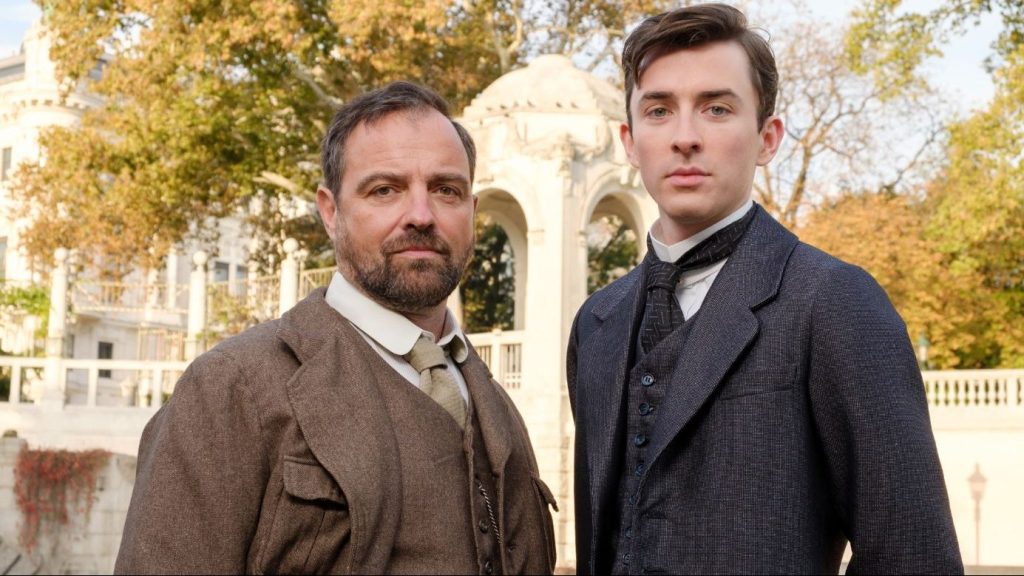 Vienna Blood stars Matthew Beard ("The Imitation Game", "And When Did You Last See Your Father?") as central character Max Liebermann, and Juergen Maurer ("Vorstadtweiber", "Tatort") as Detective Inspector Oskar Rheinhardt. Both will be returning for Season 2.
Endor Productions and Austria's MR Film will be producing another three feature-length episodes, with Sherlock writer Steve Thompson and Robert Dornhelm (The Venice Project) returning to write and direct.
When & Where Will Vienna Blood Season 2 Premiere?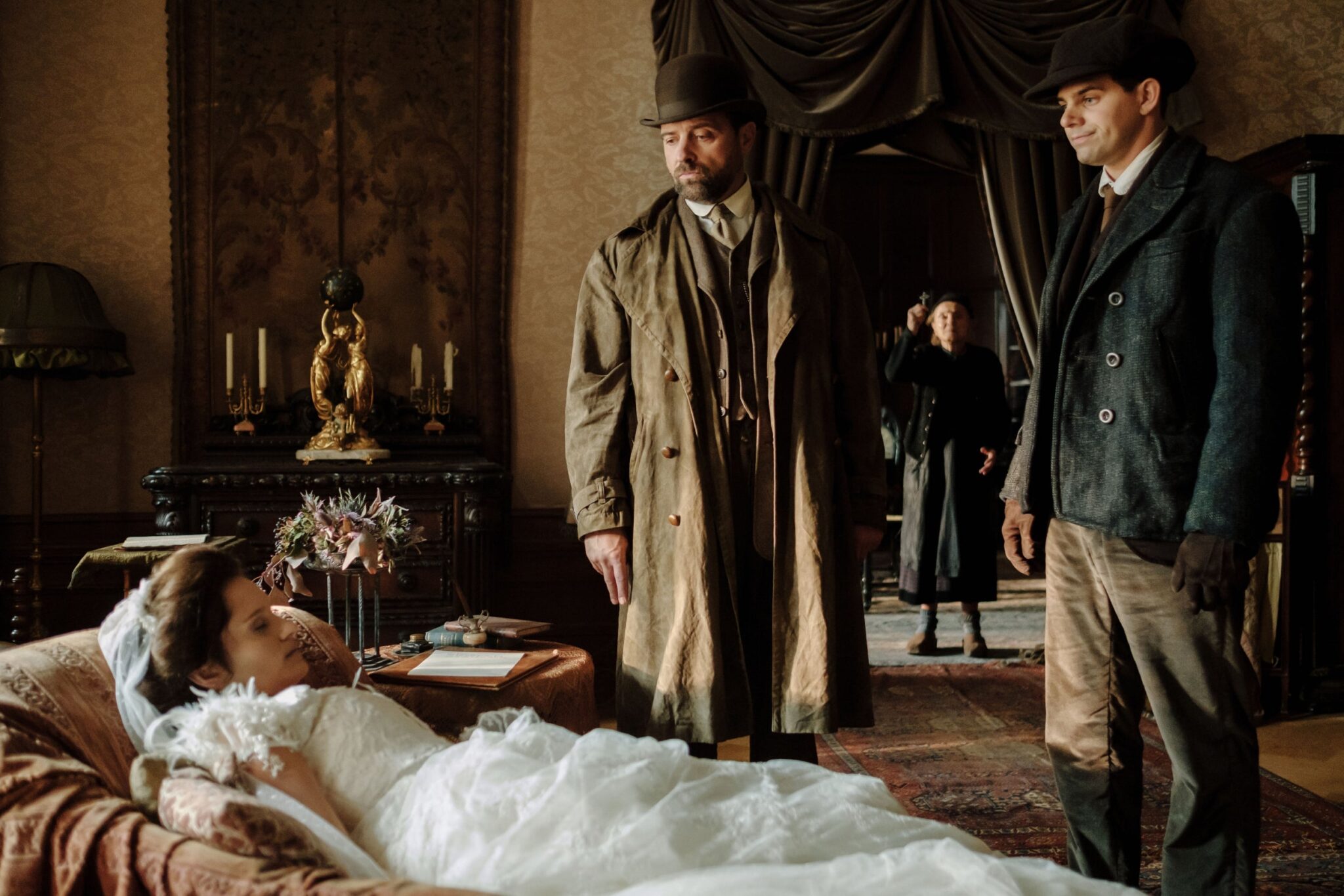 While there's still a lot of uncertainty about the "when", we do know that season 2 of Vienna Blood has completed at least a portion of the filming, if not the entire season – so even though it was seriously delayed, it shouldn't be TOO much longer.
Producer Hilary Bevan-Jones said:
Vienna proved to be wonderful to film in, and we are delighted that the city has opened up again following the coronavirus shutdown so that we can film there late summer.
Producers Auspice and Kamm also added:
All of us at MR Film are just delighted by the success of Vienna Blood. To get such great engagement from viewers around the world is fantastic, and we can't wait to get started on the production of season two here in Vienna. Of course, ensuring the safety of our cast and crew is of paramount importance to us, and we are working with professional safety experts and officials to ensure that we adhere to every safety guideline and protocol, both on set and on location.
BBC One and PBS are both on board for Season 2, so they're the ones to watch for eventual air dates.
Read the Books That Inspired Vienna Blood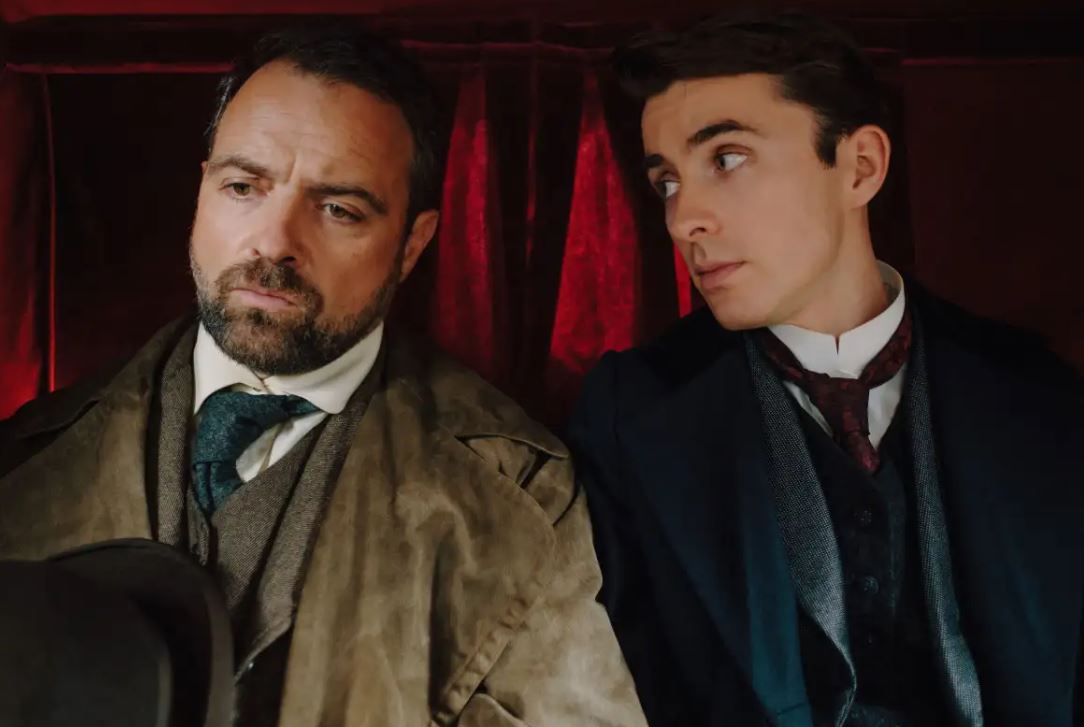 The first season of Vienna Blood was based on the first three books in Frank Tallis' Liebermann Papers novels. They are:
At present, we don't know if the new episodes will be based on the next three books, or if they'll be made up of completely original material. It's not uncommon for a series to deviate from the books at some point – or to take them out of order.
Will You be Watching Season 2 of Vienna Blood?
We're thrilled to see some part of the television world getting back to normal, and we can't wait for the new episodes to come out. Will you be watching Season 2 of Vienna Blood? Share your thoughts in the comments!