Navigate the List of British Comedies
A-B-C | D-E-F | G-H-I | J-K-L | M-N-O | P-Q-R | S-T-U | V-W-X-Y-Z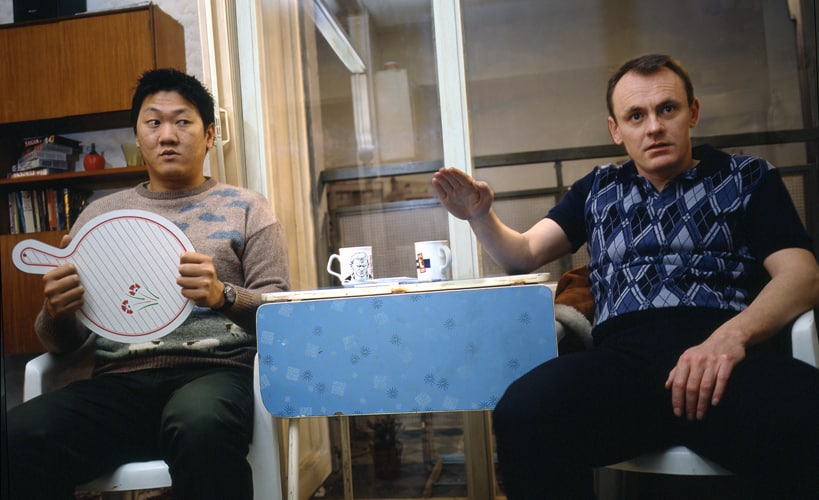 15 Storeys High – 2002 to 2004 – Two flatmates live in a fifteenth floor flat. Errol is simple and likeable, while Vince is nasty and grouchy.
2point4 Children – 1991 to 1999 – An average family with two children has more than their share of bad luck.
A Bear's Tail – 2005 – A talking bear lives with an eccentric sitcom family.
A Bit of a Do – 1989 – This sitcom follows the lives of the working class Simcocks and the middle class Rodenhursts at various social functions.
A Class by Himself – 1971 to 1972 – An eccentric nobleman in Somerset falls on hard times.
A Fine Romance – 1981 to 1984 – Dame Judi Dench and her late husband star in this sitcom about two socially awkward adults who fall in love.
A Gentleman's Club – 1988 – It's chaos when a woman is hired on as secretary in a male-dominated institution.
A Gert Lush Christmas – 2015 – This one-off Christmas TV movie about an eccentric family Christmas in Bristol could come back as a series, should the actors find the time.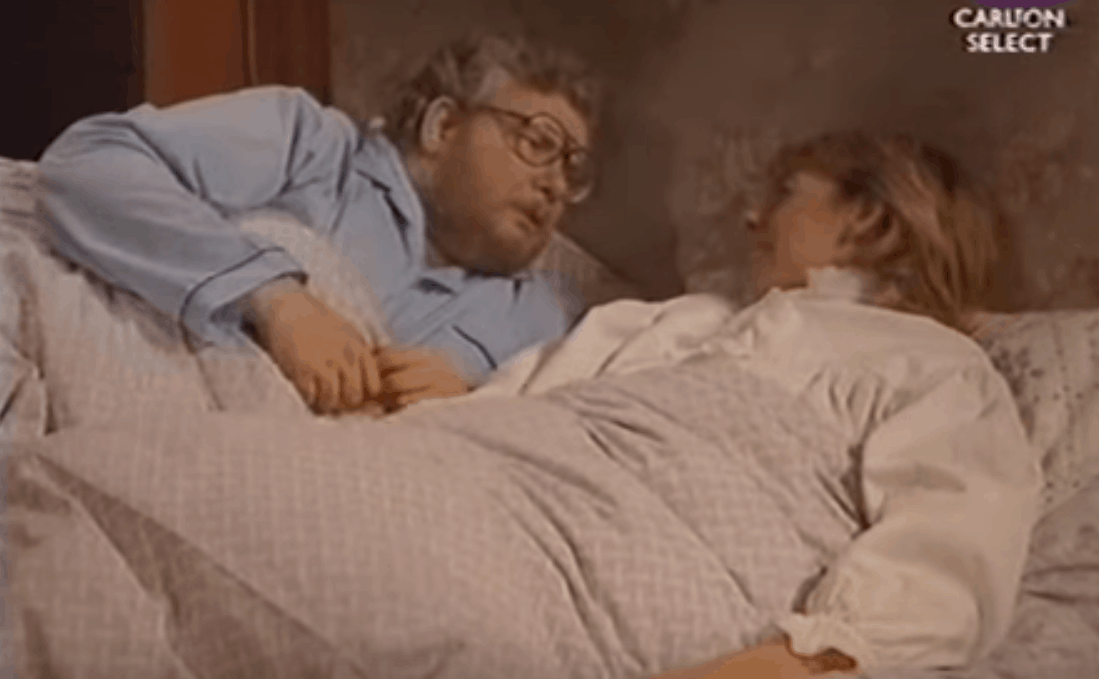 A Kind of Living – 1988 to 1990 – Richard Griffiths stars as a man with a new job, a new baby, and a mind that's somewhere else.
A Many Splintered Thing – 2000 – Alan Davies stars as a wannabe composer who writes radio jingles. After an unhappy binge, he embarks on an affair.
A Perfect State – 1997 – A small coastal town in England realizes it was never officially annexed into the United Kingdom and declares itself an independent state.
A Prince Among Men – 1997 to 1998 – An aggravating man struggles with too much talent and not enough humility.
A Sharp Intake of Breath – 1977 to 1981 – Easygoing Peter deals with life's frustrations in his own careless and whimsical way.
A Small Problem – 1987 – In an alternate Britain, people less than 5 feet tall are banished to a ghetto.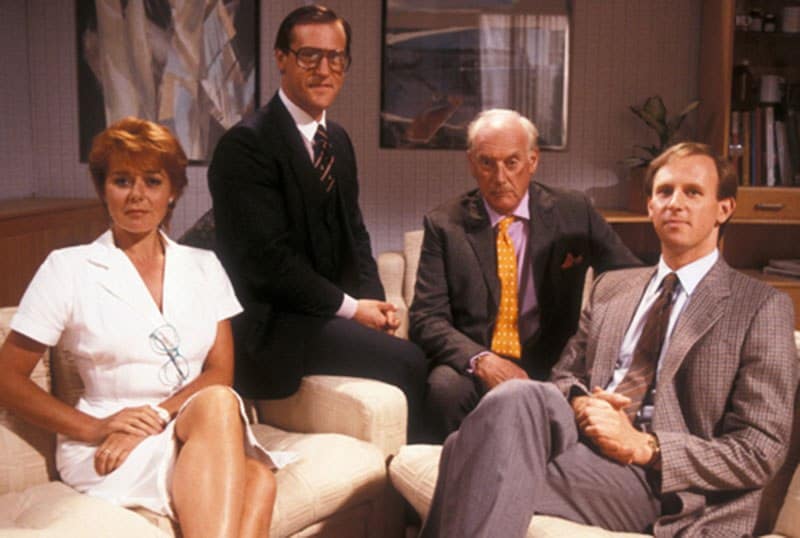 A Very Peculiar Practice – 1986 to 1988 – A young doctor treats a wide variety of patients at a university health center.
About Face – 1989 to 1991 – Actress Maureen Lipman plays different roles in unconnected episodes with different special guests.
Absolute Power – 2003 to 2005 – Prentiss McCabe works for a PR firm that will do whatever it takes to promote their clients.
Absolutely Fabulous – 2001 to 2012 – Two wild middle-aged women do everything but act their age.
According to Bex – 2005 – Bex Atwell is a young woman with everything she wants just a little out of her grasp.
Action Team – 2018 to present – This spoof comedy follows the activities of a special branch of MI6.
Adam's Family Tree – 1997 to 1999 – In this children's comedy, Adam is able to summon help from his ancestors whenever he needs it.
Adrian Mole: The Cappuccino Years – 2001 – Stephen Mangan (Dirk Gently) and Alison Steadman (Gavin & Stacey) star in this adaptation of Sue Townsend's book in which Adrian Mole struggles with adult life.
Affairs of the Heart – 1983 to 1985 – After surviving a heart attack, a man stops living.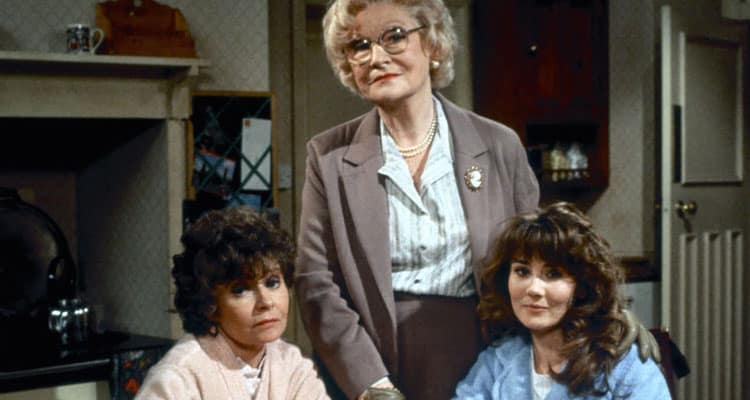 After Henry – 1988 to 1992 – Sarah shares a house with her mother and daughter. After her husband dies, they have to find a way to get along.
After Hours – 2015 – After heartbreak and watching his friends go on to uni, a young man takes solace in an internet radio station.
After You've Gone – 2007 to 2008 – After his wife decides to leave him and move to Africa, Jimmy has to find a way to manage his kids and his mother-in-law.
Agony – 1979 to 1981 – Jane has a call-in radio show to help solve people's troubles, but she's not much good with her own.
Agony Again – 1995 – This follow-up to Agony shows Jane Lucas once again struggling with her own problems while she focuses on everyone else's.
Ain't Misbehavin' – 1997 – Two bandsmen enjoy themselves in wartime London.
Ain't Misbehavin' – 1994 to 1995 – When Sonia tells Clive their spouses are having an affair, it sets into motion a wild chain of events.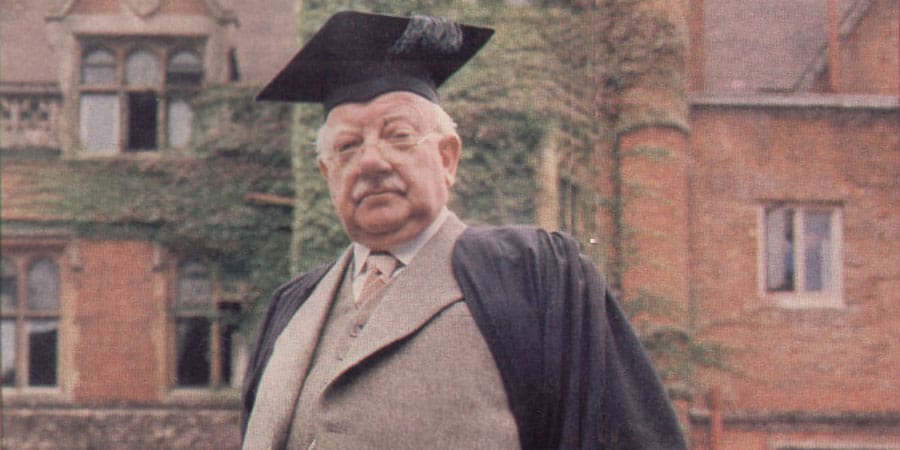 AJ Wentworth BA – 1982 – In 1940s England, a maths teacher deals with school issues.
Alas Smith & Jones – 1984 to 1988 – Smith and Jones do short sketches about modern life, many of which are in poor taste.
Alcock & Gander – 1972 – After her husband's death, Marigold Alcock inherits his businesses.
Alfresco – 1983 to 1984 – This early-80s variety show is packed with now-famous actors like Emma Thompson, Robbie Coltrane, Hugh Laurie, and Stephen Fry.
The Aliens – 2016 – After aliens crash land in the Irish Sea, they're segregated from the general population and forced to live in the fictional British city of Troy.
All About Me – 2002 to 2004 – This sitcom features a multicultural blended family living in Birmingham with a special needs child.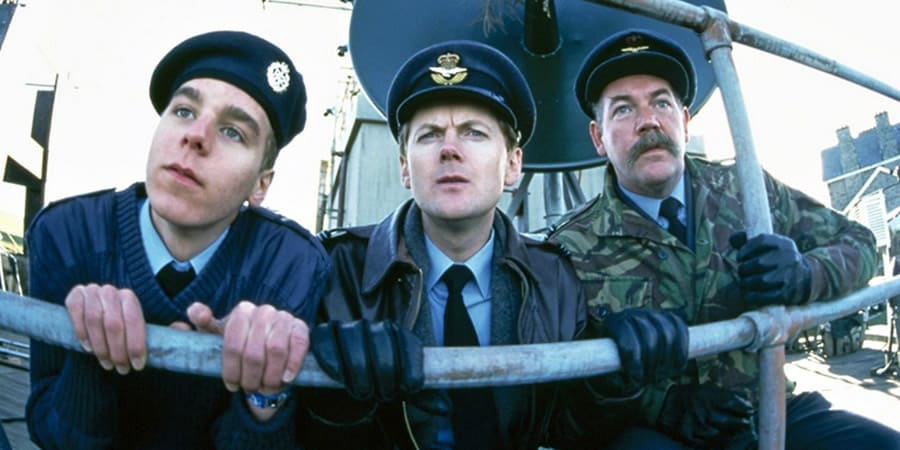 All Along the Watchtower – 1999 – Two men watch over a Cold War radar station, but the Cold War is over.
All at Number 20 – 1986 to 1987 – When a woman's husband dies without life insurance, she takes on lodgers to help keep their home.
All Gas & Gaiters – 1966 to 1971 – A hapless curate is the butt of clerical humour.
All in Good Faith – 1985 to 1988 – Middle-aged Reverend Philip Lambe decides to relocate from rural Oxfordshire to an urban Midlands parish, inheriting a whole new set of issues.
All Night Long – 1994 – Bill Chivers learns to bake in prison and hopes to go straight.
All Quiet on the Preston Front – 1994 to 1997 – This Lancashire-based comedy features the misadventures of a group of friends in a local unit of the Territorial Army.
Allo 'Allo – 1982 to 1992 – This classic British comedy is set in a French café during WWII.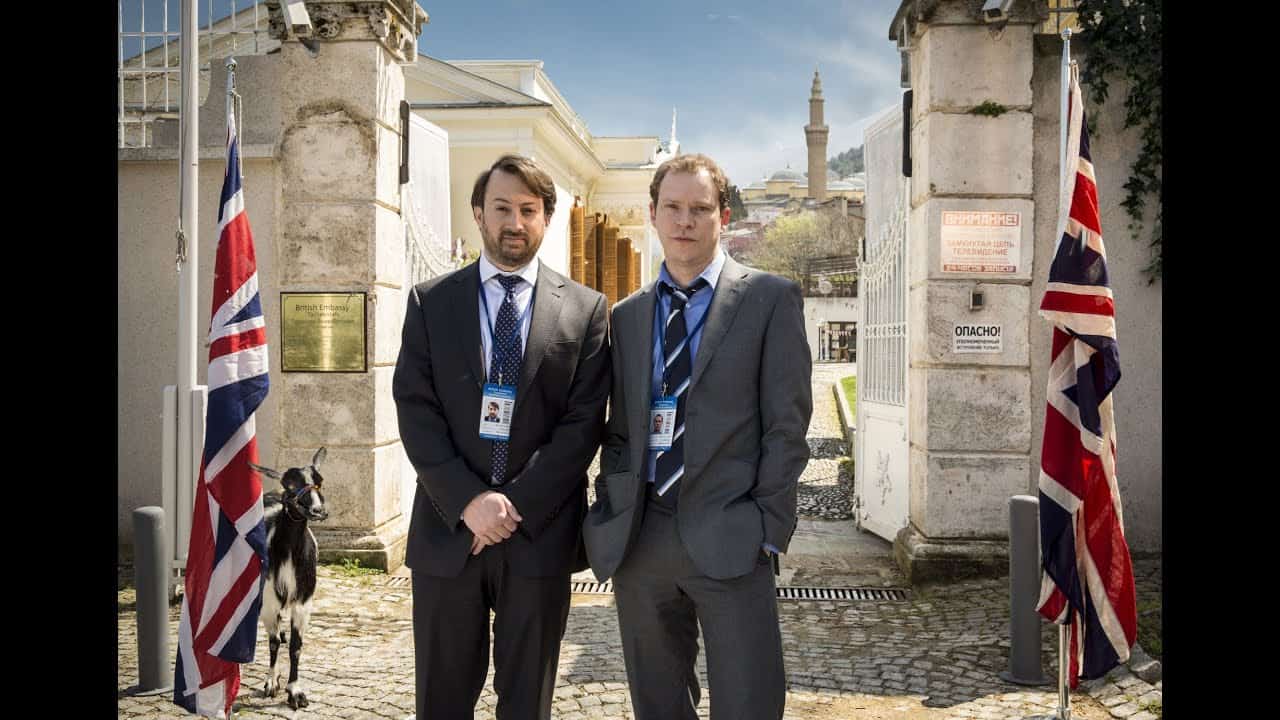 Ambassadors – 2013 – Mitchell and Webb star in this miniseries about a British ambassador to a fictional Asian country.
An Actor's Life for Me – 1991 – An eternally optimistic actor always seems to think his big break is around the corner.
An Idiot Abroad – 2010 to 2012 – Two friends send Karl, a man who's never travelled outside of England, to unfamiliar cultures to see what happens.
And Mother Makes Five… – 1974 to 1976 – This spinoff is essentially a continuation of the popular 70s sitcom And Mother Makes Three…
And Mother Makes Three… – 1971 to 1973 – A newly widowed mother does her best to raise her children and hold down a job with the local veterinarian.
Andy Capp – 1988 – Andy drinks, follows the horses, and lets his wife be the breadwinner.
Angelo's – 2007 to 2007 – Miranda Hart appears in this quirky comedy about a greasy spoon in London.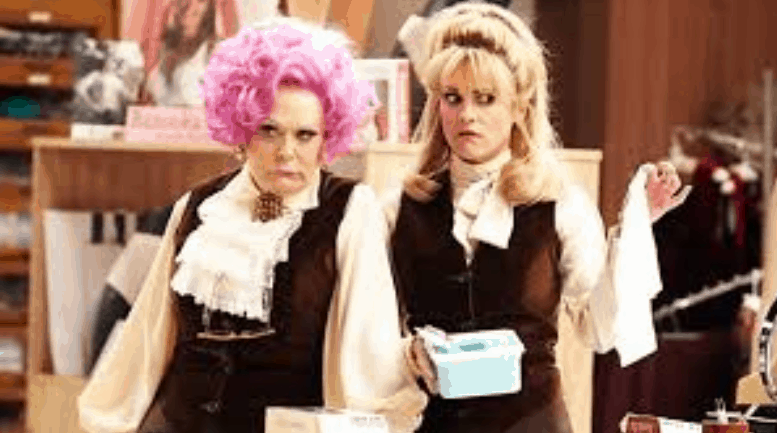 Are You Being Served? – 1972 to 1985 – At the Grace Brothers Department Store, fine fashions are served with a healthy side of mischief.
Are You Being Served? Again! – 1992 to 1993 – When the Grace Brothers store is closed, the staff takes over managing a manor house in the countryside.
As Time Goes By – 1992 to 2005 – Separated by war, lovers Lionel and Jean are reunited by chance many years later.
Asylum – 2015 – Two men are trapped together in a London embassy in order to avoid extradition.
Atletico Partick – 1995 to 1996 – When Karen's husband Jack is more interested in football than her, she finds solace with Ally, a man more interested in sex than football.
Auf Wiedersehen, Pet – 1983 to 2004 – This series looks at the lives of British workers thrown together in Germany.
Back – 2017 to present – After the death of their father, two estranged foster sons try to run the family business.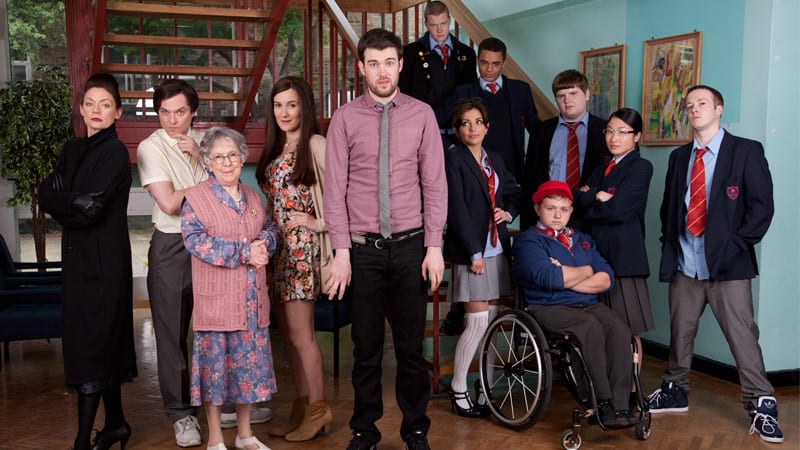 Bad Education – 2012 to 2014 – In this school-based sitcom, the teacher is more of a kid than the students.
Bad Move – 2017 to present – After a few too many episodes of Escape to the Country, Steve & Nicky decide to relocate from Leeds to the countryside…and quickly regret it.
Baddiel's Syndrome – 2001 – An architect who suspects he might be Jewish seeks therapy.
Badults – 2013 to 2014 – This sitcom is all about the crazy lives of three young male flatmates.
Barbara – 1995 to 2003 – A no-nonsense housewife makes her family fearful of getting on her bad side.
Beast – 2000 to 2001 – Alexander Armstrong stars as Nick, a country vet who doesn't particularly like animals (but who does love their attractive female caretakers).
Bedtime – 2001 to 2003 – This comedy-drama revolves around the bedtime conversations of different couples.
Being Eileen – 2011 to 2013 – Originally created as a Christmas special about a family traveling to Lapland during the holidays, this comedy drama later got a full season to continue the family's story.
Believe Nothing – 2002 – When the cleverest man in Britain gets bored, he joins a shadowy organization that controls everything in the world.
Benidorm – 2007 to 2018 – A parade of guests try to get their money's worth at a resort in Benidorm.
Benny Hill Show – 1969 to 1989 – Benny Hill plays different characters in occasionally smutty sketches
Big Bad World – 2013 – Newly-graduated Ben is ready to take on the world, but it's not working out like he planned.
Big School – 2013 to 2014 – A new French teacher arrives at Greybridge School and gives the long-time Deputy Head of Science second thoughts about resigning.
Billy Liar – 1973 to 1974 – In this whimsical comedy, a young man works in a funeral parlour and spends far too much time daydreaming.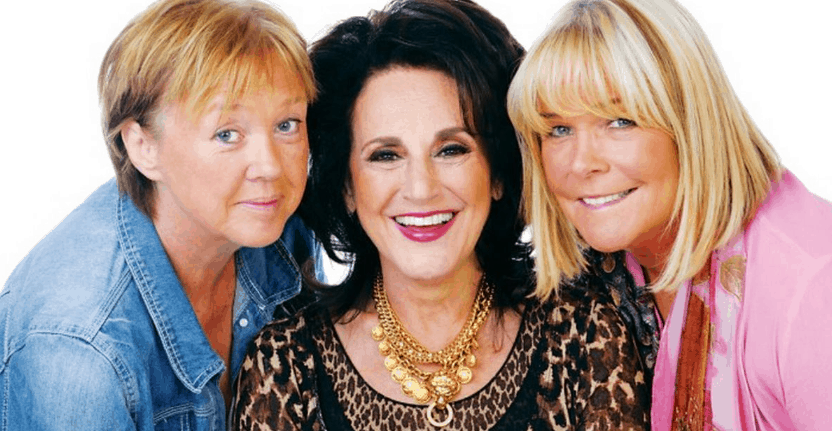 Birds of a Feather – 1989 to 2018 – When their husbands are arrested for armed robbery, two women must figure out how to take care of themselves.
Blackadder – 1982 to 1987 – Prince Edmund the Black Adder spends his time thinking up ways to get the crown.
Black Books – 2000 to 2004 – Bernard Black is not very good with the customers at his book store. _
Blandings – 2013 to 2014 – A nobleman struggles to keep his stately home and strange family in line so he can spend more time with his beloved pig.
Bless Me Father – 1978 to 1981 – A veteran Irish Catholic priest tries to break in his young curate in post-war Britain with the help of some quirky characters and Catholic parish life crises.
Bless This House – 1971 to 1976 – A traveling salesman and his wife love their teenagers, but they're hopelessly out of touch.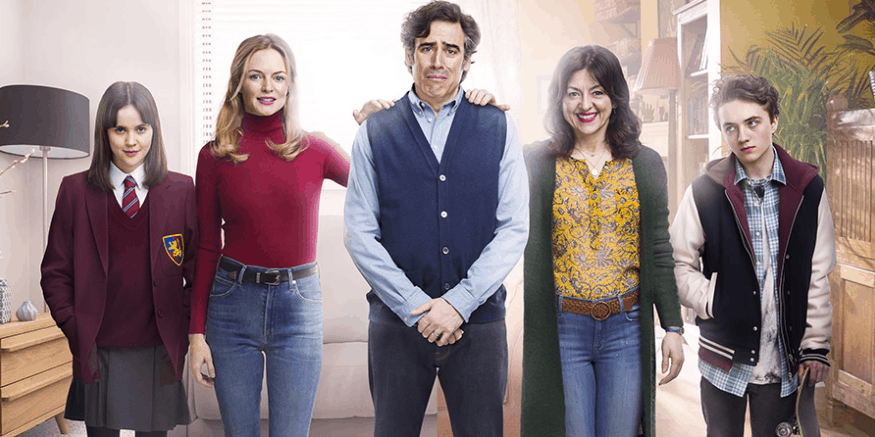 Bliss – 2018 – Stephen Mangan plays a man living an exhausting double life.
Bloomers – 1979 – A struggling young actor takes a job in a florist shop.
Blue Heaven – 1992 to 1994 – Frank dreams that his singing team, Blue Heaven, can make it big in spite of his crazy home life.
Bluestone 42 – 2013 to 2015 – This sitcom features stories about a bomb squad disposal unit in Afghanistan.
Bob Martin – 2000 to 2001 – About a daytime game show host, his troubles and his willingness to do whatever to get where he wants to be.
Bob Servant – 2013 – When a highly unqualified and self-absorbed man wins a local political election, the area doesn't know what hit it.
Bonjour la Classe – 1993 – A new French teacher arrives at a prestigious school to find himself disillusioned with the priorities of everyone there.
Bonkers – 2007 – A fortysomething teacher's world is turned upside down when she finds out her long-time husband has been cheating on her.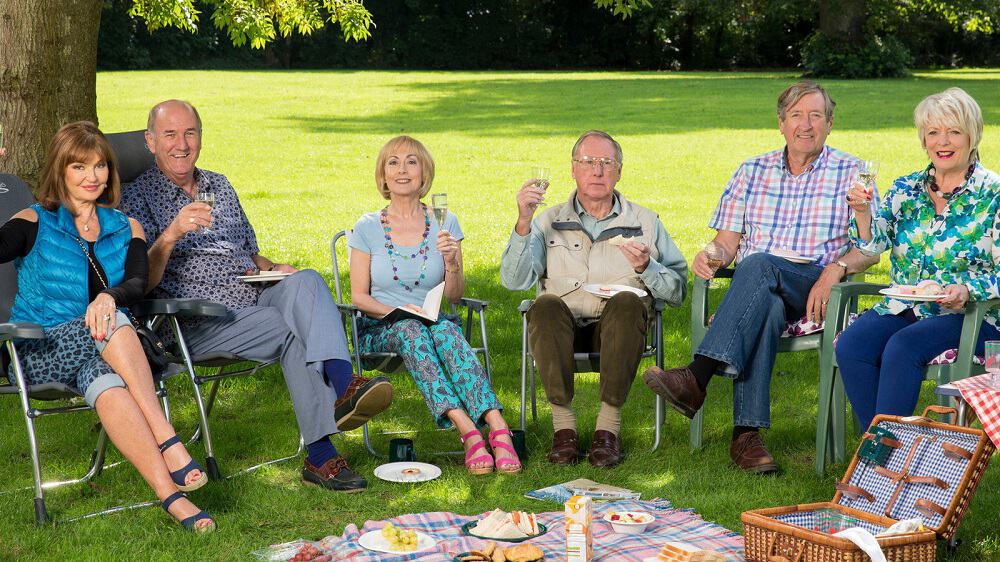 Boomers – 2014 to 2016 – Retired friends make comedy of learning to deal with retirement.
Borderline – 2016 to 2017 – At a fictitious airport, an inept team of border patrol agents keeps England safe.
Born and Bred – 2002 to 2005 – Chris Chibnall wrote this Lancashire-based comedy-drama about a man and his son running a small cottage hospital.
Bounty Hunters – 2017 to 2018 – Jack Whitehall and Rosie Perez star in this action comedy about a bookish Brit and a tough American Latina who enter into a partnership of sorts. _
Bowler – 1973 – Scheming Stanley Bowler lives with his controlling mother, drives a 'Mercaidis' and mispronounces words in this funny sitcom.
Boy Meets Girl – 2015 to 2016 – Boy Meets Girl takes a look at love across "the transgender age gap".
Brassic – 2019 to present – Brassic is another word for broke, and this series features a group of young working class friends living and struggling in Lancashire.
Bread – 1986 to 1991 – The Boswell family lives very well on government handouts and cash jobs, but none of them are happy.
Brotherly Love – 1999 – This sitcom is a bit like a Scottish version of Last of the Summer Wine.
Brush Strokes – 1986 to 1991 – House painter Jacko has the greatest appreciation for all kinds of women. Will one of them turn out to be the right one for him?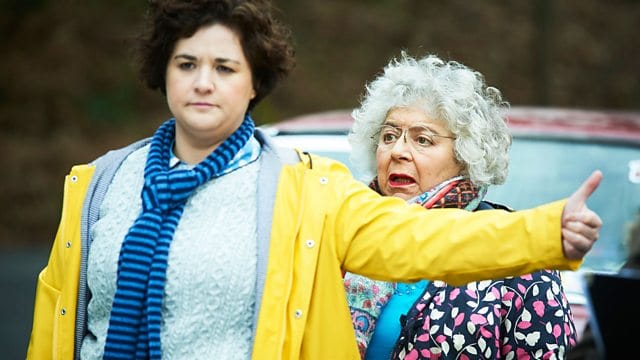 Bucket – 2017 to present – When free-spirited Mim tells her daughter she's dying, they go on a road trip together.
Budgie – 1971 to 1972 – Optimistic 'Budgie' Bird is a failure at every con and moneymaking scheme he tries, and nobody can manage to set him straight.
Bull – 2015 – Two woefully underqualified siblings try to run an antique shop together.
Burnistoun – 2009 to 2012 – This Scottish sketch comedy is set in a fictional town near Glasgow.
Butterflies – 1978 to 1983 – Housewife Ria's husband seems to pay more attention to his butterfly collection than her.
Camping – 2016 – A simple birthday camping trip among friends turns tense.
Campus – 2009 to 2011 – Cuts are coming, and the faculty at a fictitious British college scramble to save their positions.
Carrie & Barry – 2004 to 2005 – This sitcom features stories about a London cabbie, his wife, and his partner who half owns the cab.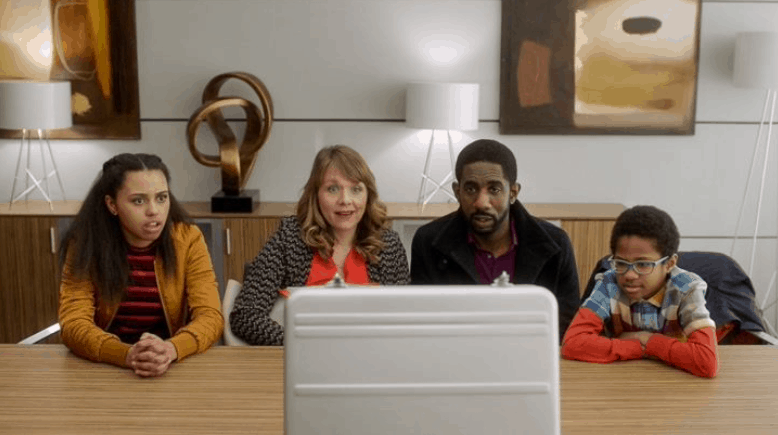 Carters Get Rich – 2017 to present – An 11-year-old creates an app and sells it for 10 million pounds, changing his family's life forever.
Cast Offs – 2009 – This mockumentary follows 6 disabled people sent to live on an island for a reality show.
Catastrophe – 2015 to present – While in London on a business trip, Irish Sharon and American Rob have a fling with lasting consequences.
Chalk – 1997 – This early work by Steven Moffat focuses on the chaotic environs of Galfast High.
Chance in a Million – 1984 to 1986 – Tom Chance is forever caught in the middle of inconvenient coincidences.
Chewin' the Fat – 1999 to 2005 – This Scottish sketch comedy is mostly set in Glasgow.
Chewing Gum – 2015 to 2017 – This London-based sitcom features a religious 24-year-old shopgirl who wants to learn more about sex.
Chickens – 2011 to 2013 – This period comedy is about 3 men who didn't go off to WWI and became outcasts in their village.
Citizen Smith – 1977 to 1980 – An unemployed dreamer in London attempts to be like his idol, Che Guevara.
City Lights – 1986 to 1991 – A Glasgow bank teller with dreams of writing finds himself constantly held back by the people in his life.
City Lights – 2007 to 2008 – Robson Green and Mark Benton are best friends with an intense rivalry.
Clarence – 1988 – Clarence is a short-sighted delivery driver who spends most of his time bumping into things.
Class Act – 1994 to 1995 – When a snobby rich woman's husband disappears with all her money, she has to learn how to take care of herself.
Clone – 2008 – Dr. Victor attempts to create a clone that could replace humans in the army, but the results fall short of his expectations.
Close to Home – 1989 to 1990 – A divorced North London veterinarian attempts to make a normal life for himself and his two teenagers, but it's often complicated by his ex.
Colin's Sandwich – 1988 to 1990 – Colin is a complaint taker for British Railways, but he really wants to be a writer.
Come Fly with Me – 2010 to 2011 – The cast of Little Britain parodies life in a British airport.
Coming of Age – 2007 to 2011 – Five sixth form students come of age in Abingdon, Oxfordshire.
Count Arthur Strong – 2013 to 2017 – A delusional former actor tries to put together his life story with the help of a partner's son.
Coupling – 2000 to 2004 – Six best friends deal with friendship, relationships and sex, sex, sex.
Cowboys – 1980 to 1981 – Three shoddy builders put things together in a way that makes them last just long enough for them to get paid.
Cradle to Grave – 2015 – Danny Baker and his friends grow up in 1970s South London.
Crashing – 2016 – Six twenty and thirtysomething friends live in temporary spaces in abandoned buildings as an alternative to expensive London rental prices.
Crazyhead – 2016 – 20-somethings work on becoming adults while also battling demons (real ones, not "personal demons") in this comedy.
Cribbins – 1969 to 1970 – Bernard Cribbins stars in this classic sketch comedy.
Crims – 2015 – Young Luke drives a getaway car for his friend and gets two years in the Young Offender Institution. 1__
Cuckoo – 2012 to 2018 – When a British woman brings an American hippie back home as her husband, they aren't terribly well-received by her proper British family.
Cunk on Britain – 2018 to present – Reporter Philomena Cunk asks the big questions about politics, history, art, and society.
Curry & Chips – 1969 – This controversial comedy features a darkened Spike Milligan playing an Asian immigrant, and was removed from television after just six episodes.