Because Netflix and Hulu change their offerings regularly, we recommend checking them before paying for DVDs or paid Amazon streaming. It's virtually impossible for us to keep the listings up to date regarding their availability. Bear in mind, though, that most streaming sites do not include DVD extras, so that's something to think about if you enjoy the extra interviews and outtakes.
All Acorn offerings can now be found on Amazon (and you can pay for and manage an Acorn subscription through Amazon).
A Note About DVDs: Remember that many British shows are only available on non-US DVDs. Learn more about what that means in our Region-Free DVD Viewing Guide.
2010s
A Place to Call Home – 2013 to present – Australian – After World War II, a mysterious young woman returns home to Sydney and struggles to return to some semblance of normalcy. Series 1 DVD | Series 1-3 DVD | Series 4 DVD | S1-4 Streaming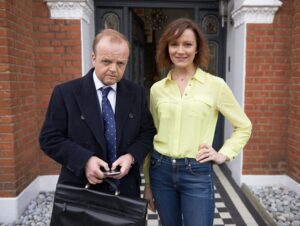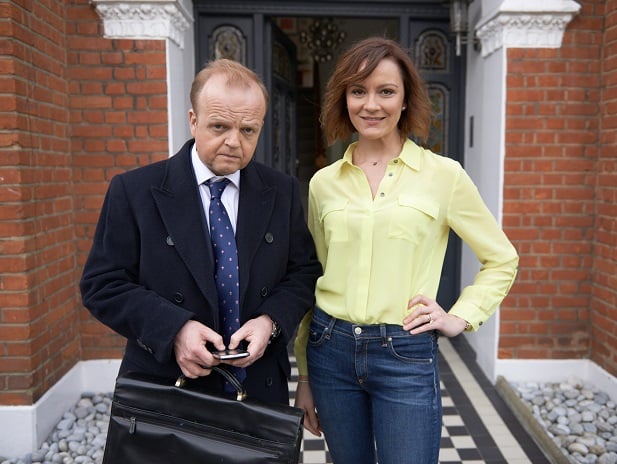 Capital – 2016 to present – Residents of one London street begin to receive a series of postcards saying, "We want what you have."  Series 1 DVD | Series 1 Streaming
The Code – 2014 to present – Australian – A young journalist and his hacker brother uncover political conspiracy lurking behind a tragic accident in the Australian Outback. Series 1 DVD | Series 2 DVD | S1&2 Streaming
The Paradise – 2012 to 2013 – This BBC costume drama is an adaptation of Emile Zola's novel Au Bonheur des Dames and follows along in the lives of the owner and employees of the first British department store, The Paradise. Series 1 DVD | Series 2 DVD | Complete Series DVD | S1-2 Streaming
Stella – 2012 to present – Starring Ruth Jones of Gavin and Stacey fame, this comedy/drama series focuses on the life of Stella, a 40-something single mother in the fictional village of Pontyberry in Wales. Series 1-5 DVD | S1-5 Streaming on Hulu
The Syndicate – 2013 to present – In each series, a different group of coworkers wins the lottery together, after which chaos ensues. Series 1 DVD | Series 2 DVD | Series 3: All or Nothing DVD | Series 1 Streaming | Series 3 Streaming
2000s
As If – 2001 to 2004 – 6 young people live life in London at the turn of the 21st century. Note: This series does not appear to be available for purchase anywhere. The only episodes I have been able to locate were uploaded to YouTube about 7 years ago. Series 1 Streaming | Series 2 Streaming | Series 3 Streaming | Series 4 Streaming
At Home with the Braithwaites – 2000 to 2003 – Part drama, part comedy, this show demonstrates what happens when a normal family wins the lottery. Series 1 DVD | Complete Series DVD
The Clinic – 2003 to present – Irish – The Clinic focuses on the work and lives of the staff at a chaotic Dublin hospital. S1-7 Streaming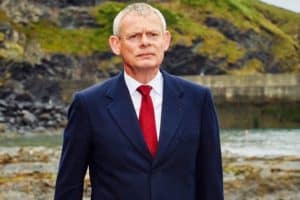 Doc Martin – 2004 to present – After developing a sudden fear of blood, socially awkward Doc Martin leaves surgery and becomes a doctor in a small seaside village.  Seasons 1-6 + Movies |Season 7 DVD | S1-7 Streaming
Fat Friends – 2000 to 2005 – In this dramatic comedy, eight women attend weekly weight loss meetings and bond over the struggle to lose their extra pounds. Series 1 DVD | Series 1-3 DVD | S1-4 Streaming
The Forsyte Saga – 2002 to 2003 – This series focuses on three generations of the upper middle class Forsyte family, from the 1870s to the 1920s. Series 1 & 2 DVD | S1-2 Streaming
Honest – 2008 – Amanda Redman stars as the matriarch of a family with criminal tendencies, but when dad goes away to prison, she struggles to help the family get on the straight and narrow. Complete Series DVD | Complete Series Streaming
Lilies – 2007 – In post-WWI Liverpool, two working class Catholic sisters come of age. Series 1 DVD | Series 1 Streaming
Lost in Austen – 2008 – In this miniseries, an unsatisfied young woman finds herself walking through a portal directly into Jane Austen's Pride and Prejudice. Series 1 DVD | Series 1 Streaming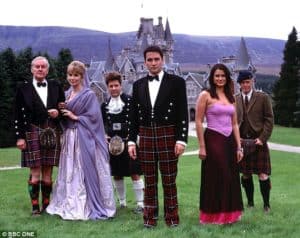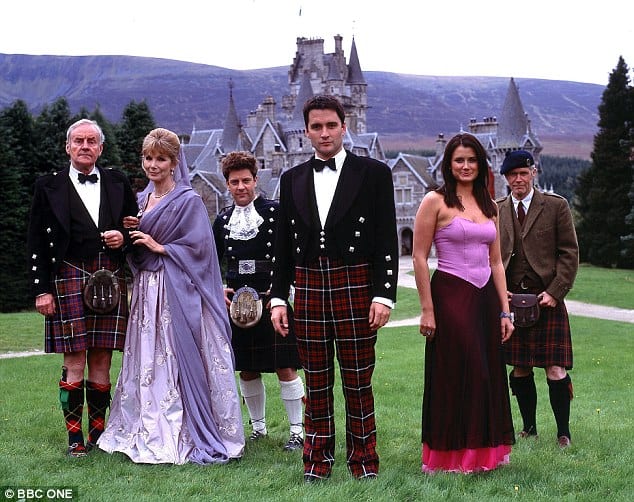 Monarch of the Glen – 2000 to 2005 – Archie MacDonald is called back home to take his place as Laird of the struggling Glenbogle Estate. Streaming on Netflix |Complete Series DVD
Monday, Monday – 2009 – This drama/comedy series features Miranda Hart and Tom Ellis of Miranda fame, and tells the story of grocery store employees forced to move from London to Leeds due to a bad economy. Series 1 DVD
Sinchronicity – 2006 – This short-lived show is set in Manchester, and focuses on the love triangle between Nathan, Fi, and Jase. Complete Series DVD
The Time of Your Life – 2007 – When a woman awakens from an 18-year coma, she must make sense of what has happened and rebuild her life. Series 1 Streaming
1990s
The Broker's Man – 1997 to 1998 – Ex-cop Jimmy Griffin uses his skills to help unravel insurance fraud. Series 1 DVD | Series 2 DVD | S1-2 Streaming
Cold Feet – 1997 to 2016 – This drama/comedy follows the lives of three 30-something couples in Manchester. Series 6 aired this fall (2016) in the UK, and is not yet available in North America. S1-3 on Hulu | S1-5 DVD | S1-5 Streaming
Demob – 1993 – After WW2, soldiers Ian and Dick return to England and struggle to readjust to civilian life. Series 1 DVD | Series 1 Streaming
The Grand – 1997 to 1998 – After WW1, the Grand Hotel is reopened. This series follows the scandals, romance, and intrigue that go on within its walls. Complete Series DVD | Complete Series Streaming
This Life – 1996 to 1997 – Starring Jack Davenport of Coupling fame, this series follows the lives of five young professionals in London. Series 1 DVD | Series 1 & 2 DVD
1980s
1970s
Timeslip – 1970 to 1971 – Two friends fall in a time hole and have adventures in various times throughout the 20th century. Complete Series DVD | Complete Series Streaming
1960s
The Forsyte Saga – 1967 – Adapted from the novels of John Galsworthy, this series focuses on the life of the upper middle class Forsyte family in Victorian and Edwardian England. A modern version was made in 2002. Part 1 VHS | Part 2 VHS | Complete Series DVD (German import)