Where to Watch Shakespeare & Hathaway Season 2 (UPDATED)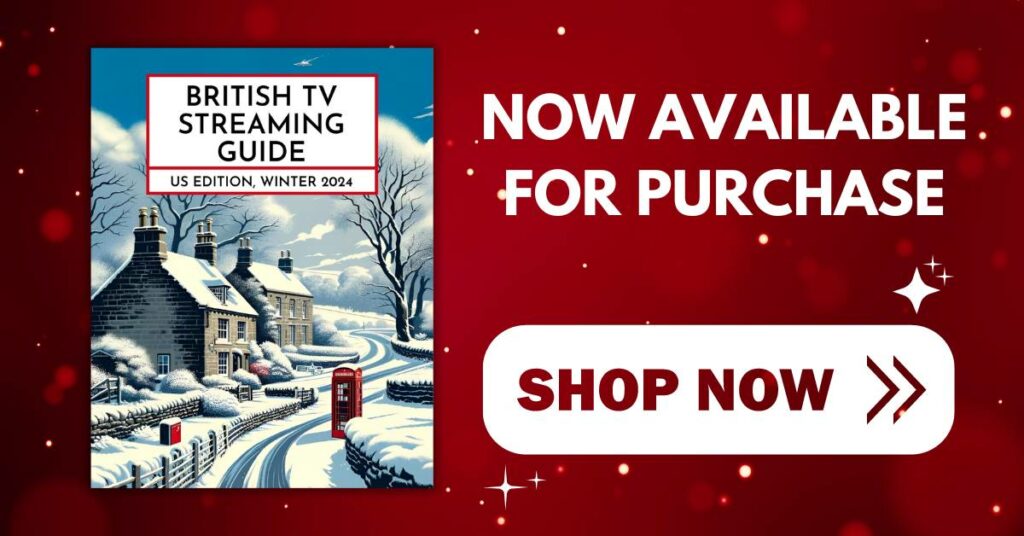 The British TV Streaming Guide: US Edition, Winter 2024 is now available. Get yours HERE.
In some cases, we earn commissions from affiliate links in our posts.
Last Updated on October 5, 2019 by Stefanie Hutson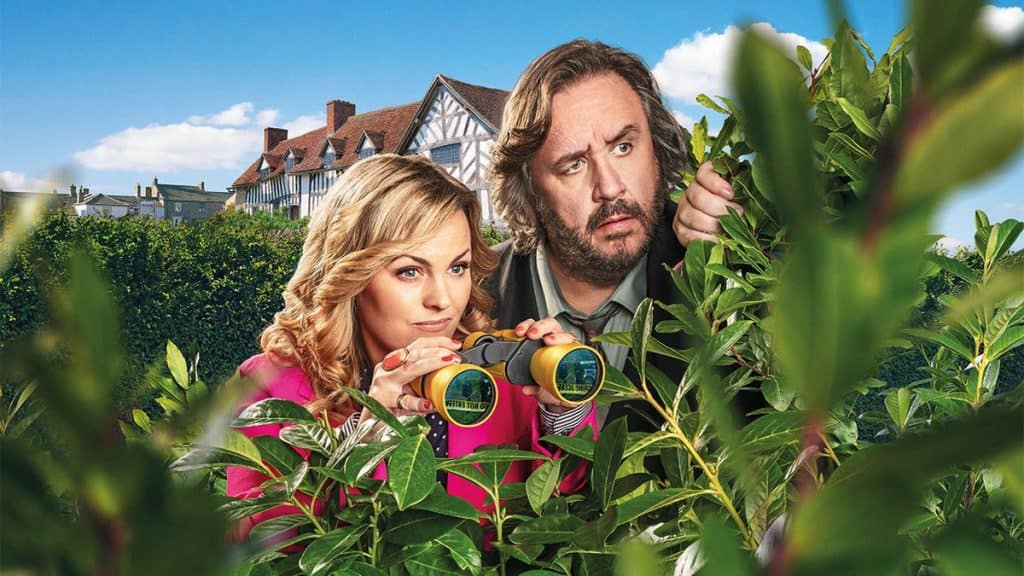 Those who enjoyed Season 1 of Shakespeare & Hathaway will no doubt be thrilled to know there's a Season 2 AND it's already out. Season 2 aired between late February and early March in the UK, bringing us another 10 light-hearted episodes of criminal, occasionally murderous fun.
Where Can I Watch Season 2 of Shakespeare & Hathaway?
While Season 1 of Shakespeare & Hathaway is available with a BritBox membership. Season 2 premieres on BritBox on Tuesday, the 8th of October.
If you want to watch Season 2 right away, you'll have to pay for it. It's less than ideal, of course, but considering a season will run you about as much as a couple movie tickets (for roughly 440 minutes of entertainment), it's not completely tragic. You can buy the season HERE, and it's usually a bit more affordable if you opt for standard definition instead of HD.
Some public television stations have aired Season 2 of Shakespeare and Hathaway, but PBS offerings vary greatly by market, so I recommend checking your local station listings.
What's Happening in Season 2 of Shakespeare & Hathaway?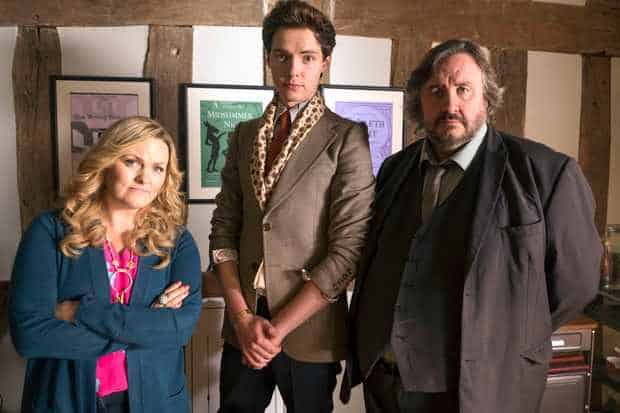 Season 2 sees Frank and Luella settling into a more comfortable partnership. Luella has moved beyond her unfortunate wedding disaster, and she's thriving in her new role as detective and business partner. Frank is much the same as before, but he's definitely starting to appreciate the benefits of having a capable partner to help balance out his weaknesses. Sebastian, of course, is on hand any time they're in need of a little undercover help with a completely ridiculous disguise.
All the major cast members are back for Season 2 of Shakespeare and Hathaway. That includes Amber Aga as DI Marlowe, Tomos Eames as DS Keeler, and Robert Taylor as Gloria. Darren Evans also makes a reappearance as Spider, the talented computer nerd who helps out reluctantly.
The new season opens with a challenging dog-napping case, and other episodes see the pair LARP-ing (that's "live action role playing"), mixing with Eastern European oligarchs, working with psychics, and even being impersonated.
There are a number of standout guest roles in Season 2, though we'll admit none have been quite as delightful as Timothy West's appearance in Season 1. Keep an eye out for Dominic Coleman (Trollied, Upstart Crow Miranda) in episode 2, Remy Beasley (Stella) in episode 5, Annette Badland (Fleur Perkins in Midsomer and Mrs. Fitzgibbons in Outlander) in episode 7, Karl Davies (Happy Valley, Chernobyl) in episode 7, and Sian Reeves (City Lights, Mount Pleasant) in episode 4.
Will There be a Season 3 of Shakespeare & Hathaway?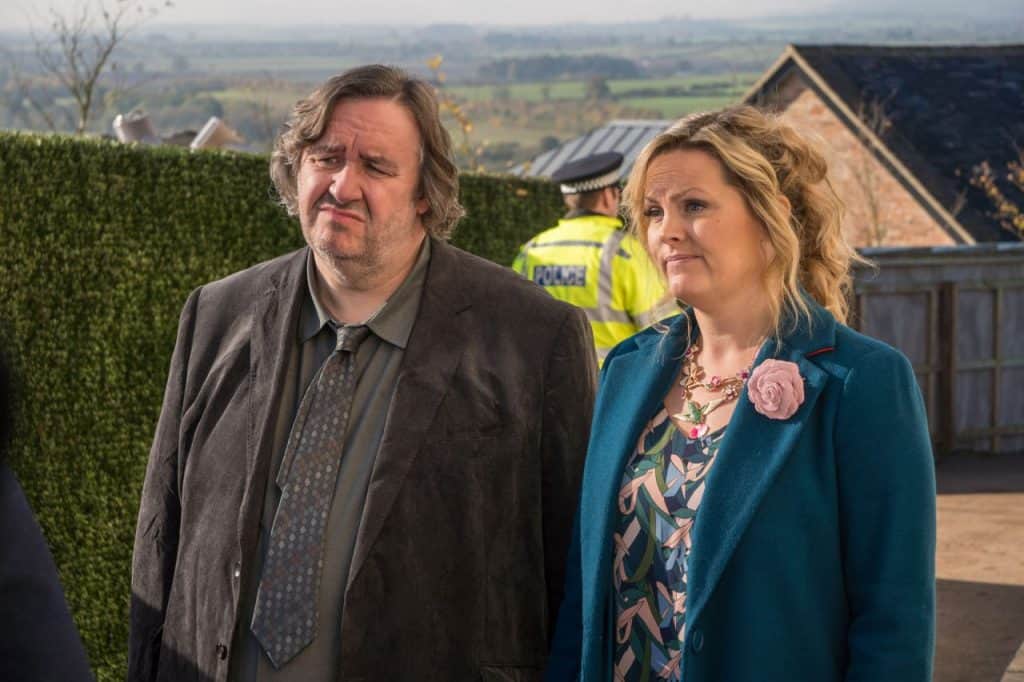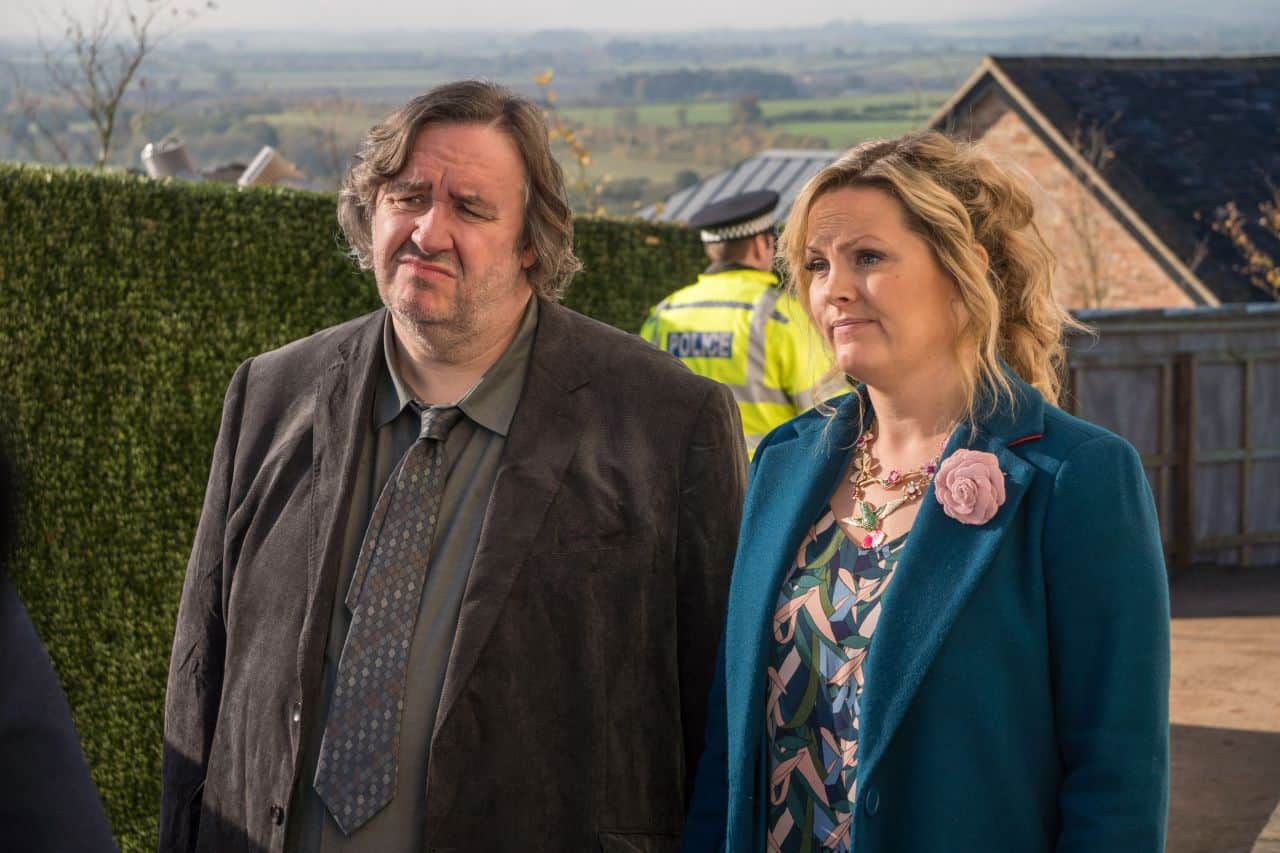 Yes! Season 3 is already in production and believed to be aiming for an early 2020 premiere (similar to when it aired previously). Very little is known of what's to come, but it wouldn't be unreasonable to guess we'll be looking at another 10 episodes in gorgeous Stratford-upon-Avon.
Would it be too much to hope they bring in a bit of romance next time around? It certainly seems like it could head in that direction. We'd love to see Sebastian's personal life get a little more attention, too.
What are you hoping for from the coming seasons? Let us know in the comments!
Save it on Pinterest!