Where to Watch Law & Order: UK Seasons 1-5 Online
In some cases, we earn commissions from affiliate links in our posts.
Last Updated on September 13, 2018 by Stefanie Hutson


If you're a Law & Order buff, you'll be excited to know it's now possible to stream the first 5 seasons of Law & Order: UK online. As of Thursday, September 13th, they're available here through Sundance Now. There are 8 seasons in total, but there's currently no word on whether the other 3 will end up on Sundance Now or not.
Season 8 aired in 2014 and the producers said there were no plans for more in the foreseeable future. Though most seasons have aired on BBC America in recent years, this is the first time we're aware of that the series has been available through a subscription streaming service.
Law & Order: UK is pretty similar to the American versions, but this time, it's set in London. As before, each episode is roughly one-half based on the investigation of the crime, and one-half on the legal proceedings.
Unlike many police procedurals and crime dramas, Law & Order: UK spends very little time dwelling on the personal lives of the characters. It's all about the work at hand. Law & Order creator Dick Wolf once said the biggest difference between the US Law & Order and the UK version was the wigs.
Chris Chibnall (Broadchurch, Torchwood, Doctor Who) wrote a number of the early episodes, and there are quite a few recognizable actors spread throughout the series. Among them are Bradley Walsh, Bill Paterson, Jamie Bamber, Harriet Walter, and Freema Agyeman (for the sake of avoiding spoilers, we'll skip any discussion of who came and went at different times).
For those who prefer not to use streaming services, Law & Order: UK is also available on DVD. Take care when ordering, as some listings may be for UK-encoded DVDs. You can still watch those in the US, but you'll need a region-free DVD player.
Season 1 DVD | Season 2 DVD | Season 3 DVD | Season 4 DVD | Season 5 DVD | Season 6 DVD | Season 7 DVD
What Other British Shows are on Sundance Now?
In case you're trying to decide whether it's worth your time to subscribe to Sundance Now, here's a list of the British shows (and a few other foreign series) currently offered through the channel. If you're not sure how to cancel your Amazon channel subscription when you're done, we've included details on how to do that HERE.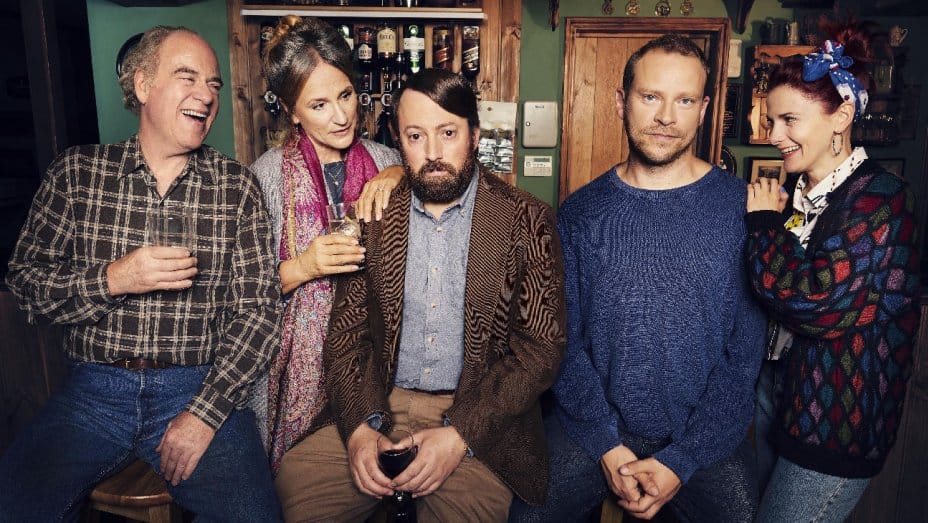 Back – 2017 to 2018 – Fans of Peep Show won't want to miss this Mitchell & Webb project that sees them starring as two brothers taking over the family business after the death of their father. S1 Streaming
Travel Man: 48 Hours In… – 2015 to present – Richard Ayoade (IT Crowd) spends 48 hours in a variety of different cities, each with a celebrity guest. S1-4 Streaming
Undeniable – 2014 – As a child, Jane Phillips witnessed the murder of her mother. Years later, as an adult, she believes she may have recognized the man who did it. Part 1 | Part 2
Rillington Place – 2016 – This three-part miniseries is a dramatization of the murders at 10 Rillington Place in the 1940s and 50s. Streaming
Motherland – 2016 to present – Mums take on the challenges of middle-class motherhood, and it's not always pretty. This 30-minute comedy aims to show real motherhood, not the pleasant and acceptable public idea of what it should be. S1 Streaming
Innocent – 2018 – Innocent is set around the beautiful southern coast of England, and it tells the story of a man rebuilding his life after his conviction for the murder of his wife is overturned. S1 Streaming
Liar – 2017 – After a seemingly pleasant date, a schoolteacher accuses a prominent local surgeon of rape. The situation continues to spiral out of control as more information comes to light. S1 Streaming
Trepalium – 2016 – French – In a dystopian future world, only 20% of people are employed. They get to live inside the city. The rest are kept out by a wall. Streaming
The Great Train Robbery – 2013 – This miniseries is a dramatic retelling of both sides of the great train robbery of 1963. Streaming
Riviera – 2017 to present – Riviera is a UK production set in France. When a newlywed's wealthy husband is killed in an explosion, she's stunned to learn what lurked behind the facade of their upper class lifestyle. S1 Streaming
Rosehaven (Australia) – 2016 to present – In this half-hour comedy, a young man returns home to Tasmania to help his mother with her business. S1-2 Streaming
Secret State – 2012 – In a miniseries that will reassure you that the US isn't the only place where government and big business are way too close, Secret State shows a Deputy Prime Minister entangled in an international conspiracy. Streaming
The Game – 2014 – This Cold War spy thriller takes us inside an MI5 unit assembled to get to the bottom of a Soviet plot. Streaming
Fingersmith – 2005 – In Victorian England, a young female thief hatches a plan to get close to an heiress and scam her. It doesn't go as planned. Streaming
Crimson Petal and the White – 2011 – In late 1800s London, a prostitute finds her position greatly improved after becoming the mistress to a powerful man. Streaming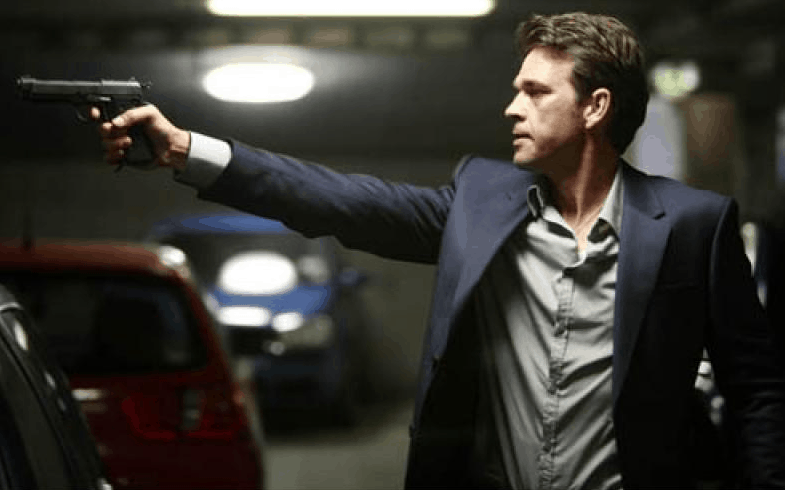 Father & Son – 2009 – After an ex-Manchester gang boss settles down into a quiet rural life in Ireland, he finds himself forced to return to Manchester when his son is found guilty of murdering a gang member. Streaming
Baroness Von Sketch Show – 2016 to 2018 – Canadian –  This female-centric sketch comedy takes on a variety of topics, particularly current cultural topics. S1-2 Streaming
Public Enemy – 2016 to present – French/Belgian – After 20 years in prison, a child killer is freed and appears to have been rehabilitated. Then, another child disappears. S1 Streaming