Vera Series 9 Confirmed by ITV
In some cases, we earn commissions from affiliate links in our posts.
Last Updated on May 25, 2018 by Stefanie Hutson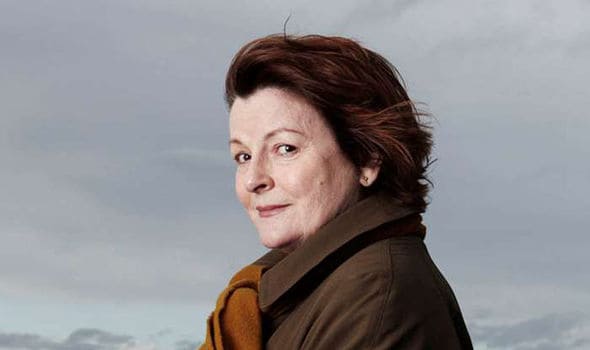 Vera fans will be delighted to know that ITV recently announced everyone has signed on for season 9 of the international hit mystery series. Star Brenda Blethyn, 72, had cast some doubts on the future of the show earlier this year, but it seems she's back and ready for more.
What Do We Know About Series 9 of Vera?
Filming is currently underway for Series 9 of Vera, and lead actress Blethyn is back on the set with returning characters DS Aidan Healy (Kenny Dougherty), DC Kenny Lockhart (Jon Morrison) and DC Mark Edwards (Riley Jones). While there's no official word on a release date yet, previous years would suggest we'll see Series 9 popping up sometime in early 2019.
Series 8 of Vera came to the US in early 2018 via BritBox, and they've also picked up series 3 and 4, which used to be with Acorn TV. We're guessing that means BritBox will get Series 9 in the US, but there's no official confirmation of that just yet.
What's Happening in Series 9 of Vera?
NOTE – while there are no true spoilers below, those who wish to go into Series 9 completely cold should skip down to the next heading.
Series 9 begins with Vera investigating the death of a forensic psychologist who was found in a landfill far from her home in Newcastle. In the search for motive, they find out she was investigating a former patient who had committed suicide. The episode will be titled Blind Spot, and guest stars will include Doctor Who's Peter Davison (the 5th Doctor), Game of Thrones' Paul Kaye and The Crown star James Atherton.
There's also been word that episode 4 may be based on Cleeves' most recent book, The Seagull. In the book, Vera visits former DS and current inmate John Brace in prison. He promises Vera information about an unsolved crime if she'll look out for his daughter and grandchildren. When she investigates his information, they find more bodies than expected.
Series 9? I Haven't Even Watched Series 8 of Vera!
If you haven't finished Series 8 yet, you can do so here. That way, you'll be all caught up when Series 9 arrives. If you HAVE already watched Series 8, we've got something else to help tide you over – a fantastic interview where the lovely Ms. Blethyn discusses filming Vera and getting dive bombed by puffins.
Read the Vera Books
You may already know that Vera is based on a series of novels by bestselling author Ann Cleeves. If you haven't read them, they're definitely worth a read. Although it's tough to beat the atmosphere you get with the bleak Northern England scenery on the TV series, the books deliver a much richer experience, filling in little details you'd never otherwise get.