Vera Season 10: Release Date & Where to Watch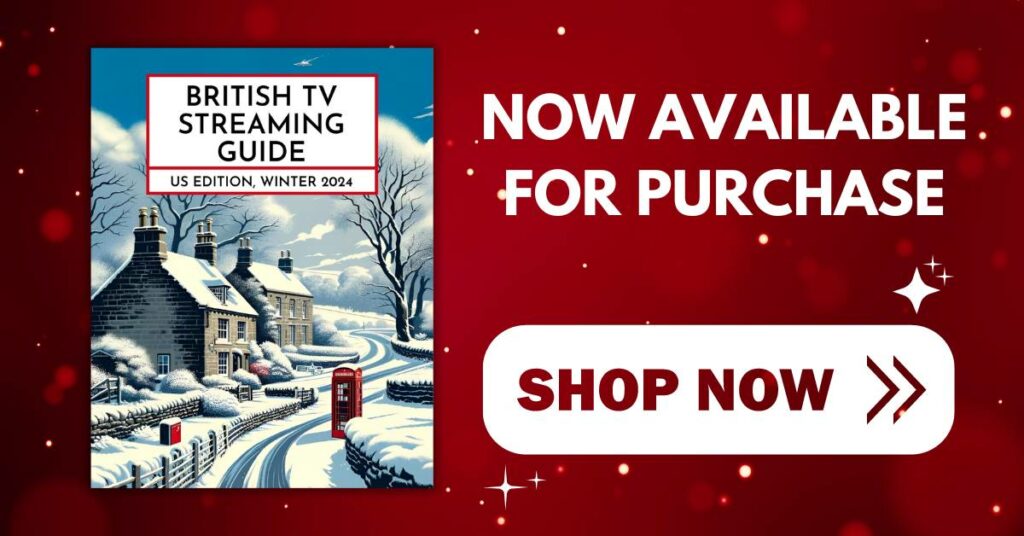 The British TV Streaming Guide: US Edition, Winter 2024 is now available. Get yours HERE.
In some cases, we earn commissions from affiliate links in our posts.
Last Updated on December 30, 2019 by Stefanie Hutson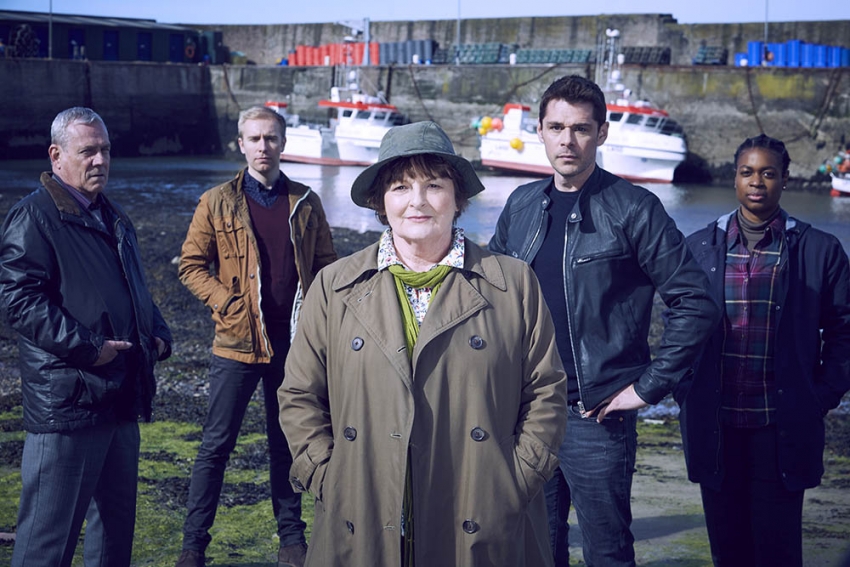 Brenda Blethyn fans, rejoice! There's a whole new season of Northumberland-based mysteries headed our way, and we don't have too long to wait.
When Does Season 10 of Vera Air, & Where Can I Watch It?
Season 10 begins airing in January 2020, but precise details will depend on where you live. In the UK, Season 10 will premiere on Sunday 12 January on ITV.
In the US, Vera will premiere exclusively on BritBox on January 21st, with new episodes dropping not too long after they initially air in the UK.
We don't currently have details on premiere dates for Canada and Australia, but we'll update this when we know more.
What's Happening in Season 10 of Vera?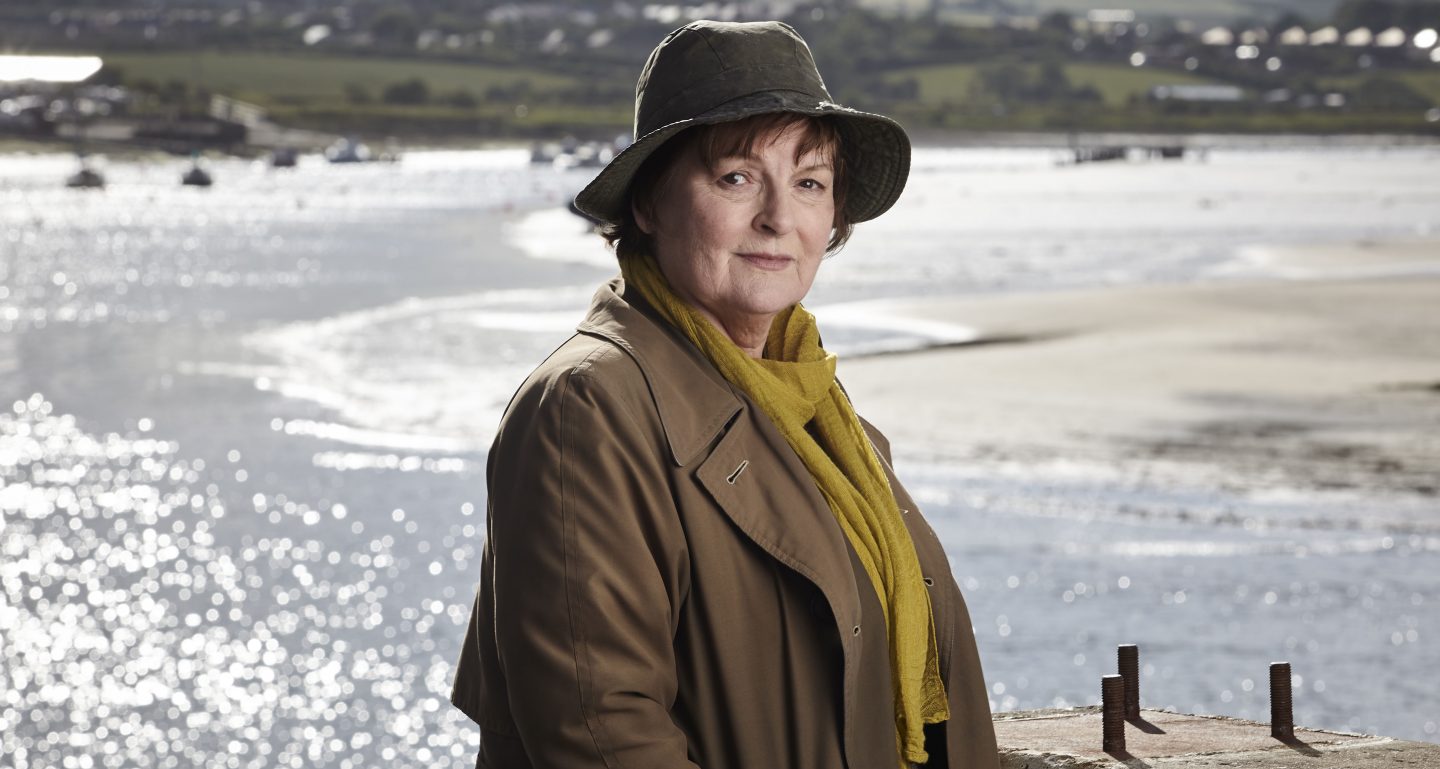 The tenth series will be made up of another four self-contained mysteries inspired by Ann Cleeves's best-selling Vera Stanhope novels. Of the new series, Blethyn said:
"Vera is said to be the longest running ITV drama series with a female lead.
Who would have thought somebody as shambolic as Vera, looking like she
does, would have such an appeal? It's great."
Along with Brenda Blethyn in the lead, we'll also see Kenny Doughty return as DS Aiden Healy, DCI Stanhope's loyal and dedicated partner. Other members of the team include Jon Morrison as DC Kenny Lockhart, Riley Jones as DC Mark Edwards, Ibinabo Jack as DC Jacqueline Williams and Paul Kaye as Pathologist Dr. Malcolm Donahue.
Episode One: Blood Will Tell
In this episode, Vera finds herself tasked with unraveling the murder of unsuccessful entrepreneur Freddie Gill's death. His body is found by bailiffs attempting to repossess his home, his failing business has been the target of arson attacks, and he's estranged from his wife Jade and son. Vera soon uncovers the fact that Jade's recently-deceased father had been in contact with Freddie, despite the fact that the rest of the family had cut him off.
Vera will have to figure out whether Freddie's death was caused by his family trouble, his financial issues, organised crime ties, or something entirely unrelated.
Episode Two: Parent Not Expected
While an official synopsis hasn't been provided for this one, we know the story includes a salmon fishing farm, and much of the filming took place around the Scottish Borders. Filming locations included Alnwick, Whitley Bay, and Woodhorn Museum near Ashington.
Episode Three: Dirty
Though there's no official synopsis yet, Dirty takes place in and around a commercial cleaning company, using locations like the former Brett Oils factory on the banks of the Tyne in Gateshead.
Episode Four: The Escape Ten
This episode was partially filmed at the Sunderland Greyhound Stadium. Blethyn mentioned that this one was particularly fun because she's a big dog lover and has one of her own called Jack. Of Jack, she said:
Jack is the first dog I've ever had and I can't imagine how I've got to the
age I am without ever having a dog. It's the most wonderful thing.
Although I'm not the best trainer. I did take him to lessons when we first
got him. He got his silver certificate for good behaviour and obedience.
But he ate it. So that tells you how well I've done. He's an
embarrassment sometimes but I just love him to bits.

Jack stays in Kent with my husband Michael when I'm filming in the
north east. But he does come to visit. If I'm working and he's still with
me, and Michael has gone home, they look after him in the office. I think
they enjoy his company. He walks around as if he owns the place.
Read the Vera Novels While You Wait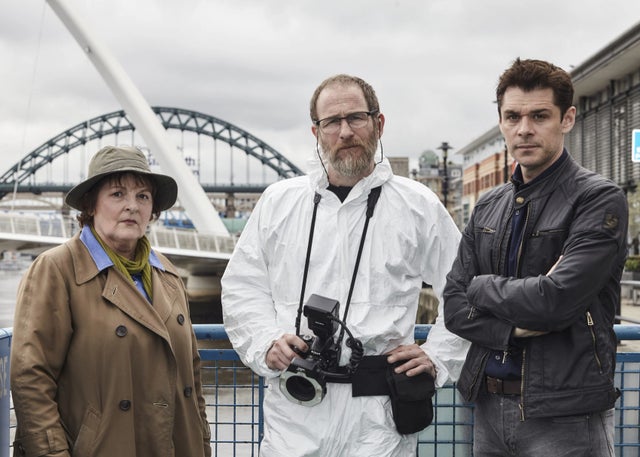 If you haven't already, you can pass the time waiting for Season 10 by reading Ann Cleeves's Vera Stanhope series of novels.
Will You Be Watching the Vera Season 10 Release?
There's still no word on whether there will be a Series 11 of Vera, and with Blethyn now 73, it seems hard to imagine Vera going *too* much longer without some kind of major transition in how she works (there aren't a lot of 73-year-old coppers out there). Then again, perhaps she could transition to an amateur sleuth – the kind of woman who just can't retire.
Regardless, we'll be tuning in and relishing every moment. One never knows just how many "new Veras" we'll have left.