Van der Valk, Season 3: US Premiere Date & Where to Watch
In some cases, we earn commissions from affiliate links in our posts.
Last Updated on August 12, 2023 by Stefanie Hutson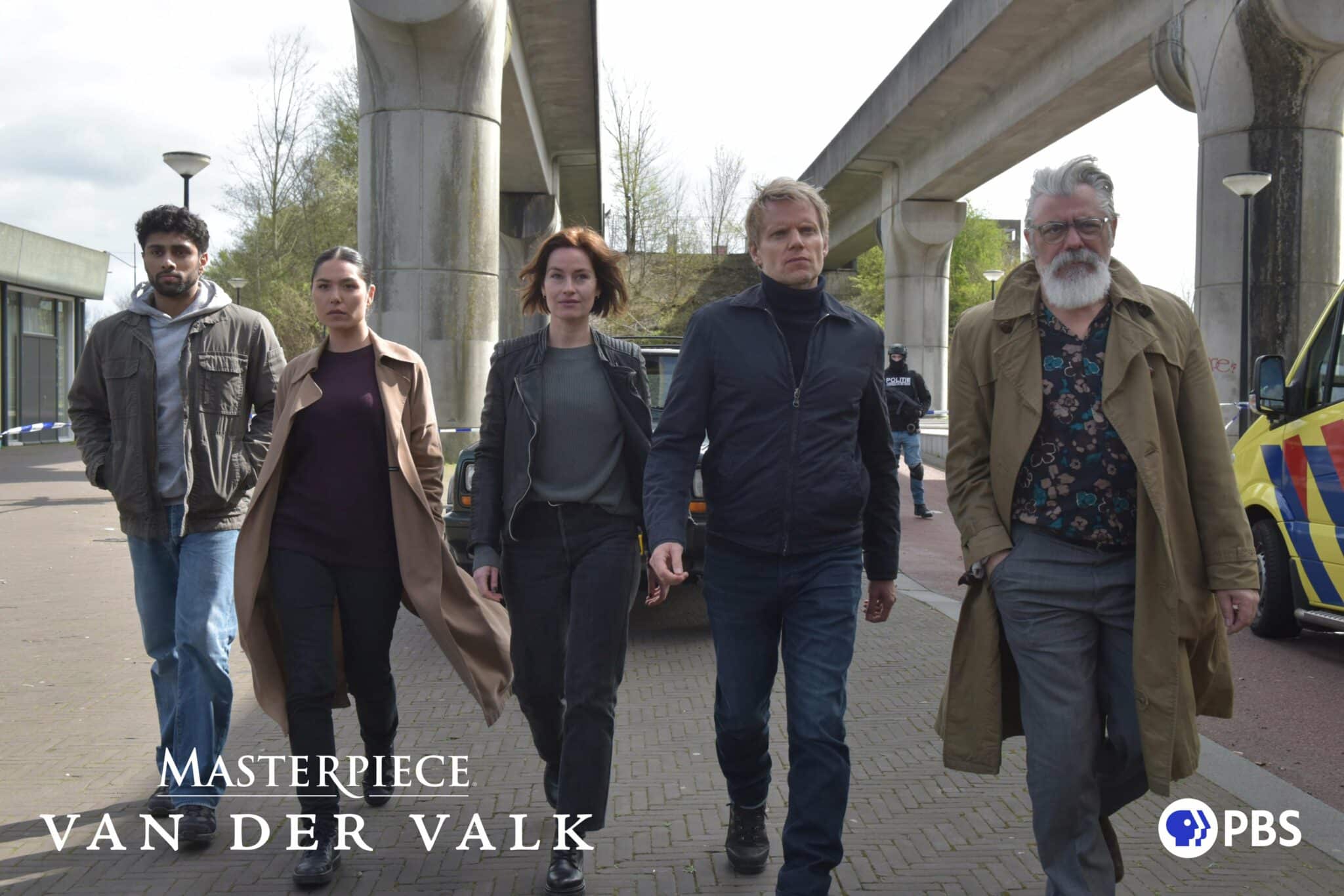 If you've been dying to find out whether there will be a season 3 of Van der Valk, you're in luck. Not only is there a season 3, but it won't be too much longer before it hits our screens. It was filmed before season 2 even aired.
What is Van der Valk About?
Van der Valk is an Amsterdam-based British TV series that premiered in 2020 and is a reboot of the original which aired between 1972-1977. The show follows the investigations of Simon "Piet" Van der Valk, a detective in Amsterdam's Major Crimes Division. He is a smart, intuitive investigator who is not afraid to bend the rules if it helps to solve the case.
Despite the fact that the original was set in the 1960s and 70s, the new series is set in modern-day Amsterdam and explores the city's vibrant culture…but also it's much darker underbelly. Though set in Amsterdam with mostly Dutch characters, everyone speaks English, usually with some kind of British accent. Some people hate that, but you just have to accept it to enjoy the series.
Each feature-length episode focuses on a new case, ranging from murders to kidnappings to political corruption. In the US, the episodes are sometimes split into two episodes of roughly 45 minutes each.
Along with Marc Warren (Beecham House) as detective Piet Van der Valk, the show features an ensemble cast of characters, including his colleagues on the force, his love interest, and his estranged wife. The series is adapted from writer Nicolas Freeling's novels.
What's Happening in Series 3 of Van der Valk?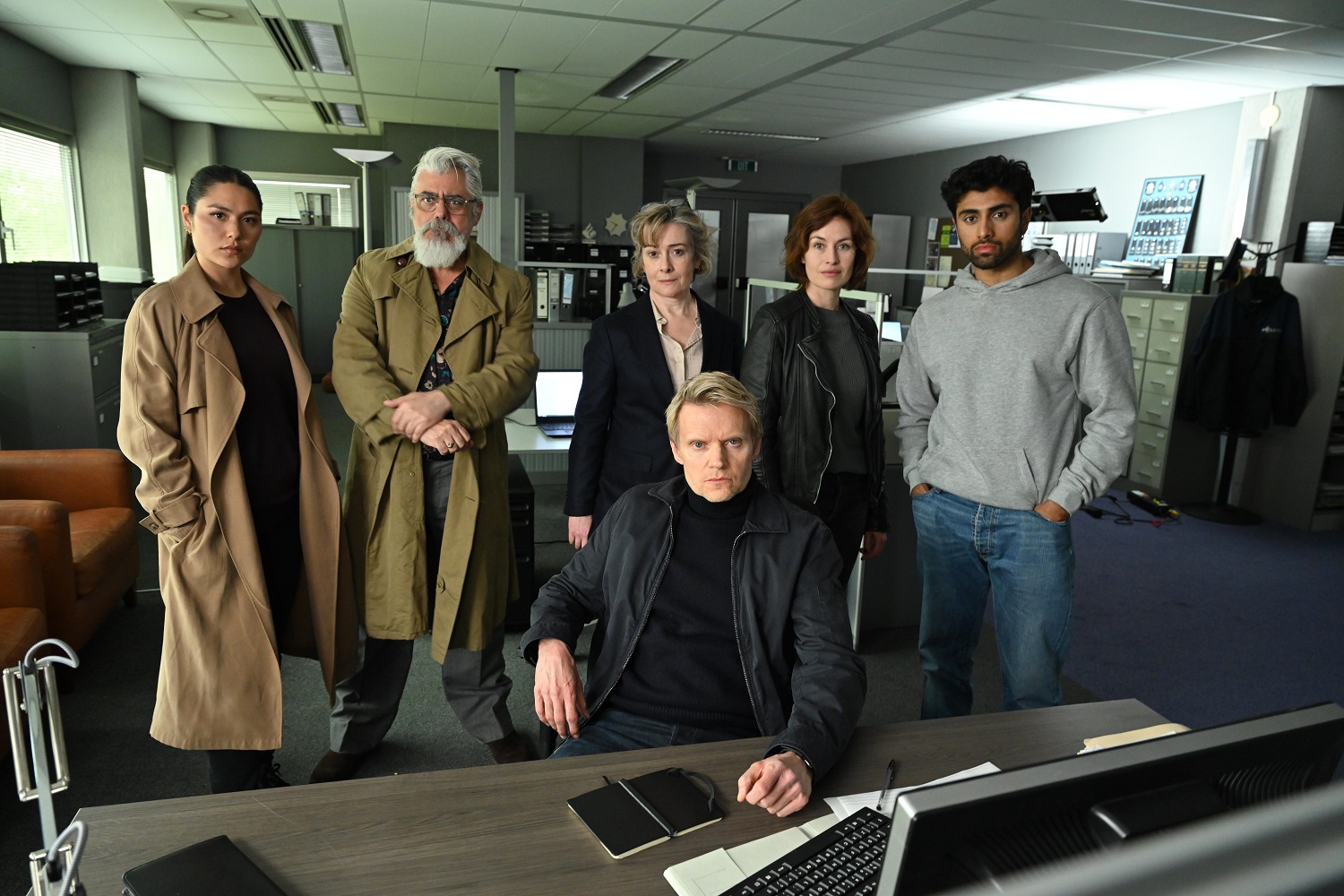 Van der Valk's third season will consist of three feature-length episodes:
Freedom in Amsterdam – As the season opens, the team is shaken up a bit by a couple of new members. Hotshot Eddie Suleman and tech wiz Citra Li will need to find their place in the hierarchy. They're quickly plunged into an investigation after the shooting of an idealistic freerunning champion, which draws them into the murky world of drug smuggling.
Redemption in Amsterdam – When a museum curator is run murdered with a ceremonial sword, it leads Van der Valk back to a case he worked on earlier in his career, in which a young girl may have burned her siblings to death.
Magic in Amsterdam – When participants in a magical ritual attempt to summon a demon, a psychiatrist ends up fatally stabbed. This pulls Piet and his team deep into the esoteric world of ritual magic, where mystical beliefs conceal a wealth of hidden rivalries and dark secrets.
Who's Returning for Season 3 of Van der Valk?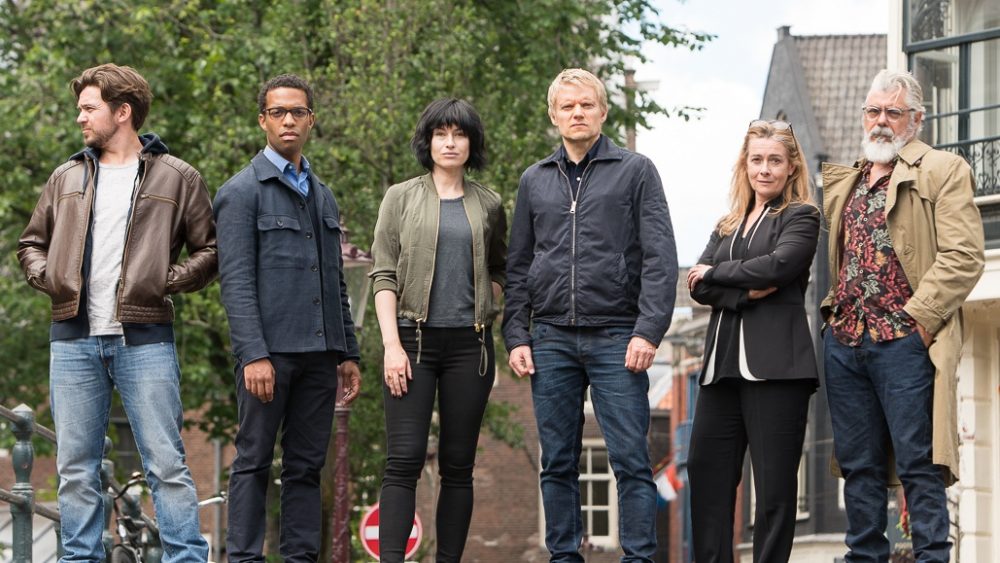 Not surprisingly, Marc Warren returns as Commissaris Piet van der Valk in season 3. He's previously mentioned in a number of interviews that he's happy to stick with the role as long as the fans and network want him to. Maimie McCoy will also be returning as Inspecteur Lucienne Hassell.
Other returning cast members include Darrell D'Silva as drunken pathologist Hendrik Davie and Emma Fielding as Hoofdcommissaris Julia Dahlman.
Unfortunately, many fans will be disappointed to hear Elliot Barnes-Worrell will not be returning as Job Cloovers, nor will Luke Allen-Gale return to play Sergeant Brad de Vries. They will be replaced by Django Chan-Reeves as Sergeant Citra Li and Azan Ahmed as Eddie Suleman.
Both new cast members are relative newcomers to the acting world, and you can see them featured in the image at the top of this article.
When Does Season 3 of Van der Valk Air & Where Can I Watch It?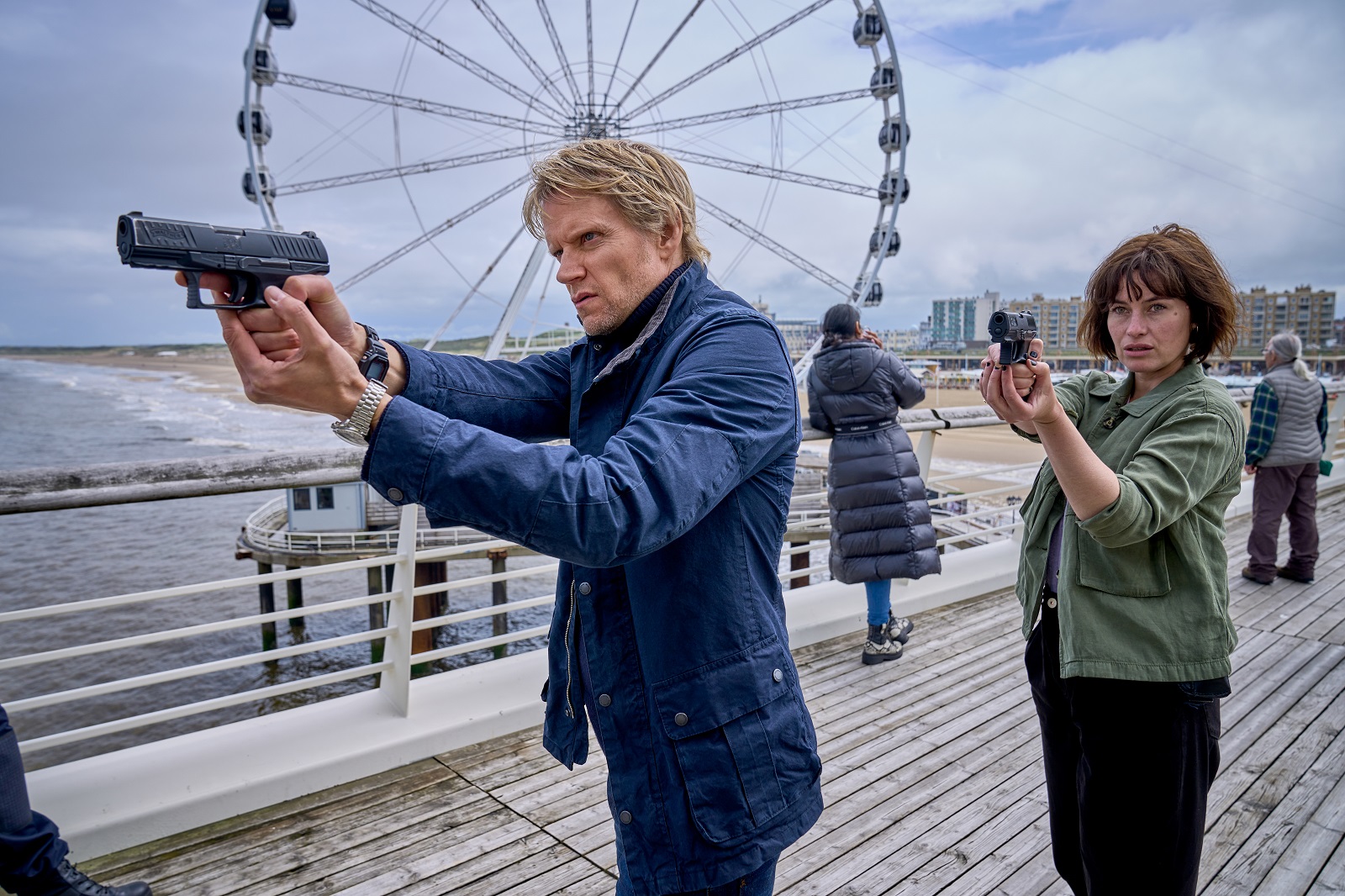 In the UK, series 3 of Van der Valk aired on ITV in late June and early July of 2023.
In the US, it will premiere on PBS, with the first episode airing on September 3rd. Check your local PBS listings for the exact air time in your time zone, or catch it on the PBS Masterpiece Amazon channel.
If you haven't already watched seasons 1 and 2, you can stream them HERE or get the DVD HERE.
While You Wait: Consider the Van der Valk Books
While you're waiting for season 3 of Van der Valk, you can always immerse yourself in the world by reading the original Van der Valk novels by Nicholas Freeling. They're a bit different since the books were first published in the 1960s and that offers an entirely different sort of investigation – but they're still great books.
Love in Amsterdam is the first of 13 books in the Van der Valk series.