The Good Karma Hospital Season 3: Premiere Date & Where to Watch It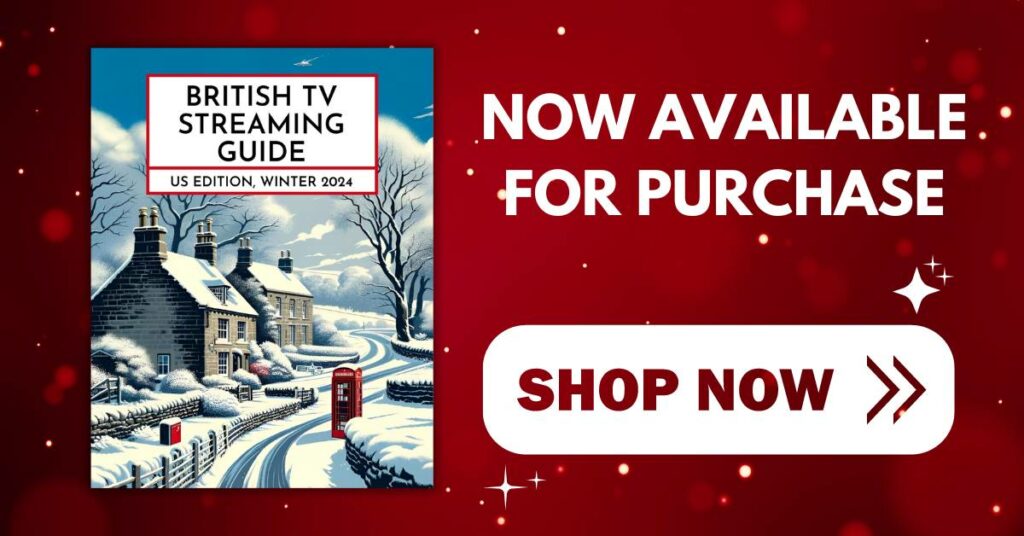 The British TV Streaming Guide: US Edition, Winter 2024 is now available. Get yours HERE.
In some cases, we earn commissions from affiliate links in our posts.
Last Updated on September 15, 2019 by Stefanie Hutson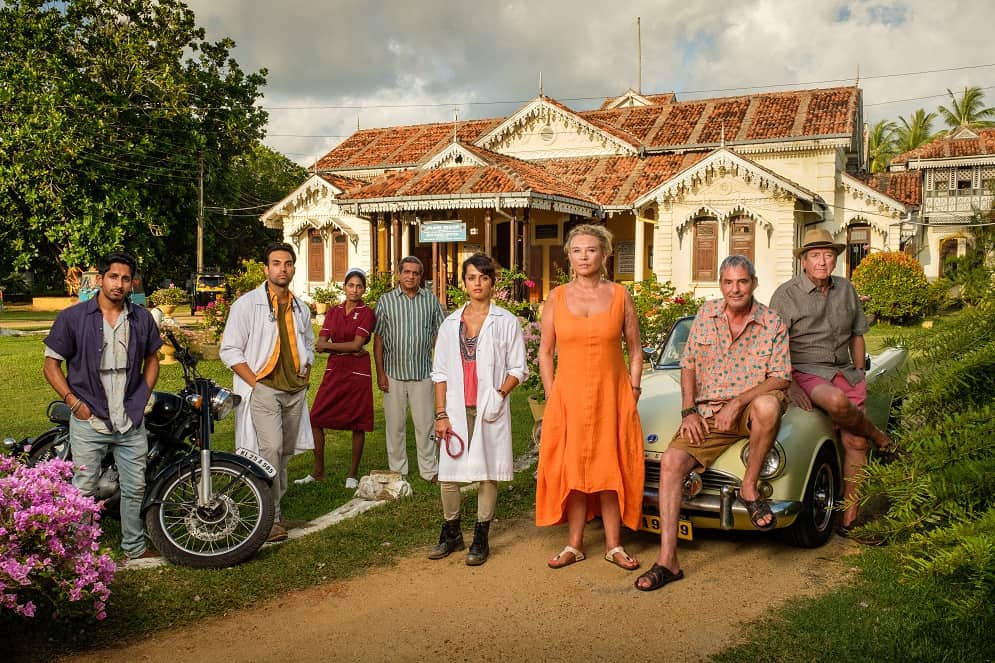 Fans of The Good Karma Hospital will be pleased to hear that there WILL be a season 3 of The Good Karma Hospital. Series 2 premiered in March of 2018 and wrapped up in April 2018, with the new season announcement happening shortly after.
When Will Season 3 of The Good Karma Hospital Premiere?
Season 3 of The Good Karma Hospital was slightly delayed compared to previous seasons. We don't have an official air date for the UK, but we know the 6 new episodes will appear on ITV at some point in the next couple months.
We've now received official word that The Good Karma Hospital will premiere on Acorn TV on Monday, November 11, 2019.
No word yet on whether that will be a full season drop or a 1-episode per week release.
What's The Good Karma Hospital All About?
In case you're a bit late to the party on this one, The Good Karma Hospital is about a heartbroken young doctor who moves from England to coastal Southern India in search of distraction. While she's prepared for many aspects of the move, she's surprised at just how different things can be working in a small, underfunded Indian hospital.
Amrita Acharia (Game of Thrones) stars as the heartbroken Dr. Ruby Walker, and Amanda Redman (New Tricks, Honest) plays Dr. Lydia Fonseca, the woman in charge of the hospital. Other familiar faces include Neil Morrissey (Boon, Grantchester), Philip Jackson (Boomers, Poirot), and Phyllis Logan (Girlsfriends, Downton Abbey).
You can watch the trailer for the first season below, or check out the first two seasons HERE on Acorn TV. The Good Karma Hospital is also available on DVD: Series 1 DVD | Series 2 DVD
The Good Karma Hospital was created by Dan Sefton, with a writing team that includes Dan Sefton, Nancy Harris, Vinay Patel, Nicola Wilson, Ben Edwards, and Gabbie Asher. For a British show with just 12 episodes (and 6 new episodes in Season 3), that's actually a pretty large writing staff.
While US-based shows are often written by large writing teams, it's not at all uncommon to see British shows written by just 1 to 3 people. Endeavour, for example, was written entirely by Russell Lewis. Miranda, The Detectorists, and Friday Night Dinner were also written by single writers (Miranda Hart, Mackenzie Crook, and Robert Popper, respectively).
What's Happening in Season 3 of The Good Karma Hospital?
****If you're not caught up, you may wish to skip ahead to the next section of this post****
Season 2 of The Good Karma Hospital ended on an unpleasant cliffhanger. Dr. Walker let Dr. Varma know that she needed a bit of space to figure things out, but that she hoped he would wait for her. Season 3 is expected to dive into that relationship, as well as Dr. Walker's relationship with her long-lost father.
Press releases have suggested that Season 3 of The Good Karma Hospital will see several big new arrivals causing a stir. There's also a shocking new case involving an acid attack, and Dr. Ruby Walker continues to struggle with her dual British and Indian identities – made even more complicated by the developments in her relationships with Dr. Varma. We'll also see a new character, Ted Dalrymple, an older British man on a mission to find a past love.
Fun Facts About The Good Karma Hospital
Although the show is set in Southern India, it's actually filmed in Sri Lanka.
Many viewers ask about the scars on star Amanda Burton's arm. She was badly burned by a pan of boiling soup when she was just 18 months old.
If you find yourself in Sri Lanka, you can visit locations from the show in Unawatuna in southern Sri Lanka. Check out Thiranagama Golden Beach Restaurant and the Galle District.
If You Like The Good Karma Hospital, Try…
In case you need something to distract you while eagerly awaiting Season 3 of The Good Karma Hospital, check out these shows and movies. None are quite the same, but they all capture some aspect of the show's magic.
Save it on Pinterest!