Unforgotten, Season 5: Premiere Date & Where to Watch
In some cases, we earn commissions from affiliate links in our posts.
Last Updated on August 12, 2023 by Stefanie Hutson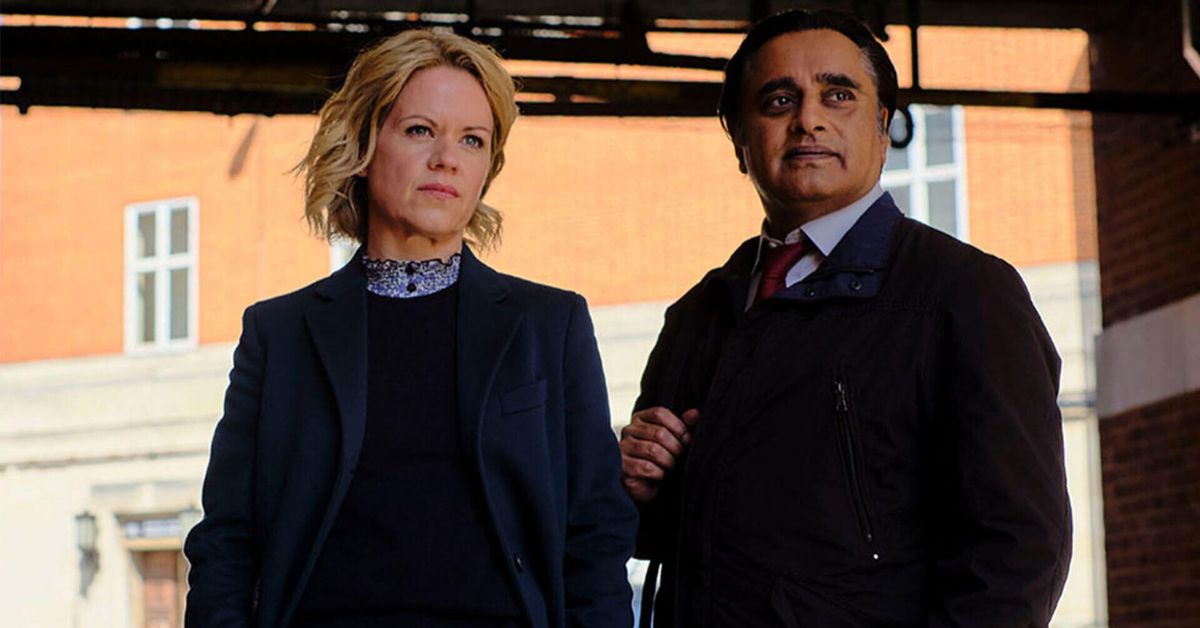 After a three-year gap between seasons 3 and 4, Unforgotten fans will be pleased to know the show is not only renewed for season 5, but it's due to arrive on American screens this autumn. Those who've seen season 4 may understandably have mixed feelings about a fifth season, but it will be interesting to see what that new season looks like.
Spoiler alert: Keep in mind that some big things happened in season 4, and while we haven't mentioned those things YET, it's all but impossible to discuss the upcoming season 5 without mentioning a few details that could spoil your enjoyment of season 4. If you aren't caught up, we recommend not reading ahead unless you don't mind spoilers.
What's Unforgotten About?
For those who haven't seen it, Unforgotten follows a pair of London detectives as they solve serious cold cases involving things like murder and disappearances. DCI Cassie Stuart (Nicola Walker) and DI Sunny Khan (Sanjeev Bhaskar) play the lead roles, and each series follows a single case that carries over between episodes.
The series is unlike some crime dramas in that it also follows the enduring emotional impact of each crime and its investigation. We also see more of the investigators' own lives than in many "pure procedural" dramas. It's not just about the puzzle.
If you haven't already watched the series, you can watch it HERE on Amazon Prime Video and PBS Masterpiece in the US. In the UK, Unforgotten airs on ITV and ITV Hub.
What's Happening in Season 5 of Unforgotten?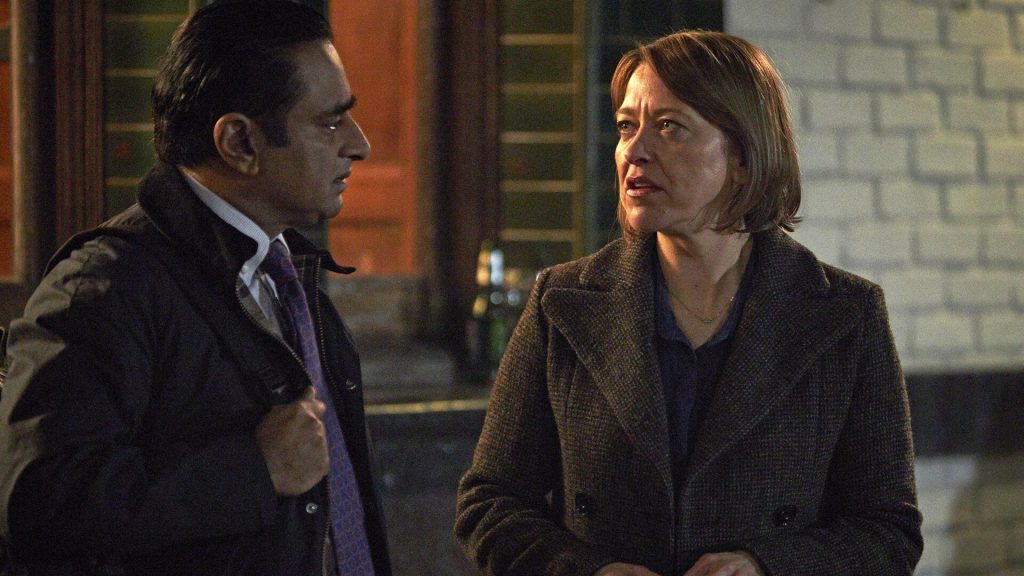 Reminder: This is your last chance to look away before learning things you might not want to know about season 4 of Unforgotten.
Season 5 of Unforgotten will follow the devastating season 4 finale where Cassie was in a car accident and died of a brain injury. Given that so much of the series revolved around the close relationship between Cassie and Sunny, it's hard to even imagine how the show will continue without becoming a shadow of its former self.
Back in the fourth season, we saw Cassie returning from sick leave after a mental breakdown from the trauma of everything in her life. The case she'd worked was intense, and her father was diagnosed with dementia. The new case for the season focused on the murder of Matthew Walsh, a man whose headless body had been found in a trash pile.
We learned that Walsh wasn't exactly an innocent, and he had committed a few of his own horrific crimes before meeting his bad end. He had killed the brother of a suspect, and that turned out to be the reason for Walsh's murder.
Unfortunately, before the truth came out, Cassie was hit by a speeding car and suffered a major head injury. As she was in hospital, Sunny went on to finish the investigation. Sadly, Cassie would die in surgery in the emotional season finale.
Season 5 sees Sunny struggling to cope with the loss of Cassie, who said of the experience:
It was weird, because not having Nicola Walker there felt really odd. In a way, she is such a good and close friend, I felt slightly lost in the way that Sunny does. But the fact that it was about Cassie/Nicola made it easier to get to those places. I hope that comes across.

Grief does affect people in deep and profound ways. And I think one of the ways that it does affect people is you do feel lost, because it's such a mixture of different emotions. There's loss, there's regret, there's having to recalibrate what your life is. And for Sunny, all of those things, all those existential things, are sitting behind everything he does.
Meanwhile, new arrival DCI Jessica James will be struggling to fit in with a grieving team while also dealing with shocking news in her personal life.
There will be five episodes, with brief descriptions below:
Season 5, Episode 1 – When a severed leg is discovered inside a chimney the team get to work identifying the victim.
Season 5, Episode 2 – The team identify the body found in the chimney flue as forensics reveal the cause of death was by gunshot. Jess and Sunny visit the victim's mother to break the devastating news. They find the pair had a tumultuous relationship.
Season 5, Episode 3 – The victim's turbulent past comes to light and leads the team in unexpected directions. While Sunny takes a trip to Paris and Jess drops in on an unsuspecting Lord, the pair continue to butt heads as progress on the case moves slowly.
Season 5, Episode 4 – Sunny and Jess's personal lives go from bad to worse while they struggle to keep focused on the case. Meanwhile, the victim's mother and son are put under the microscope after holes in their stories come to light.
Season 5, Episode 5 – Sunny and Jess get closer to the truth of what happened on the night Precious was murdered, but a shocking discovery turns the case upside down. The suspects must decide if they should keep running or face the truth.
Season 5, Episode 6 – When a second victim is linked to the case, the team are confronted with the possibility of a double murder. Jess and Sunny must now decipher which of the suspects are telling the truth so justice can finally be served.
Who's in Season 5 of Unforgotten?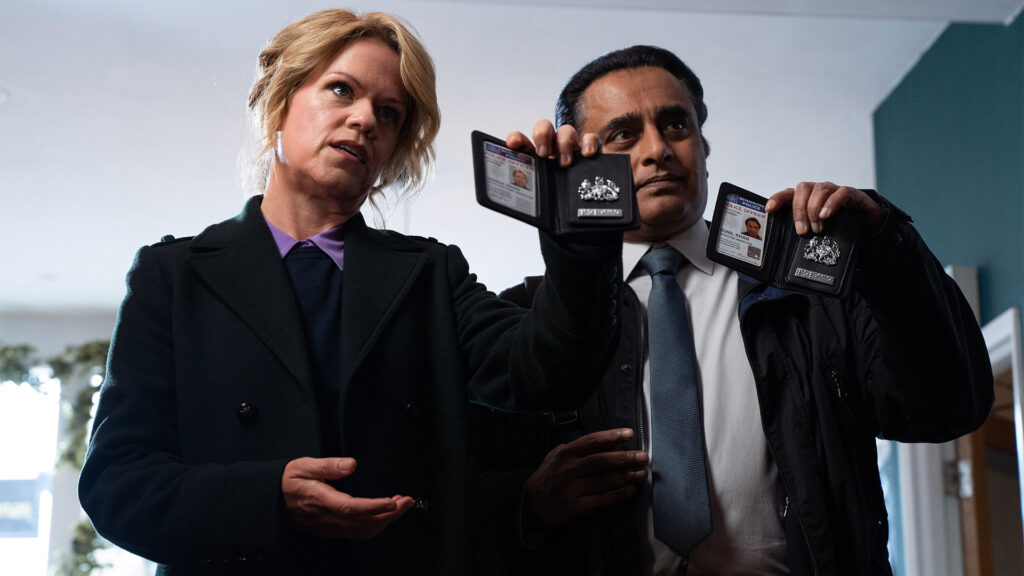 UPDATE: On March 14th, 2022, Lang tweeted to announce that Sinead Keenan will join the series as DCI Jessica 'Jessie' James alongside Bhaskar as DI Sunny Khan. The Irish actress has previously appeared in shows like London Irish, Lip Service, and Being Human.
Of her new role, Keenan has been quoted saying:
I'm very much looking forward to working with the extraordinary cast led by the brilliant and incredibly lovely, Sanjeev Bhaskar. And I'm hoping that if I play my cards right I might even get to take a peek in Sunny's backpack!
But what about the rest of the Unforgotten cast?
Other cast members returning for season 5 of Unforgotten are Jordan Long as DS Murray Boulting, Carolina Main as DC Fran Lingley, Georgia Mackenzie as pathologist Dr Leanne Balcombe, Michelle Bonnard as Sunny's romantic life partner, Sal, and Pippa Nixon as DC Kaz Willets.
When Does Season 5 of Unforgotten Premiere?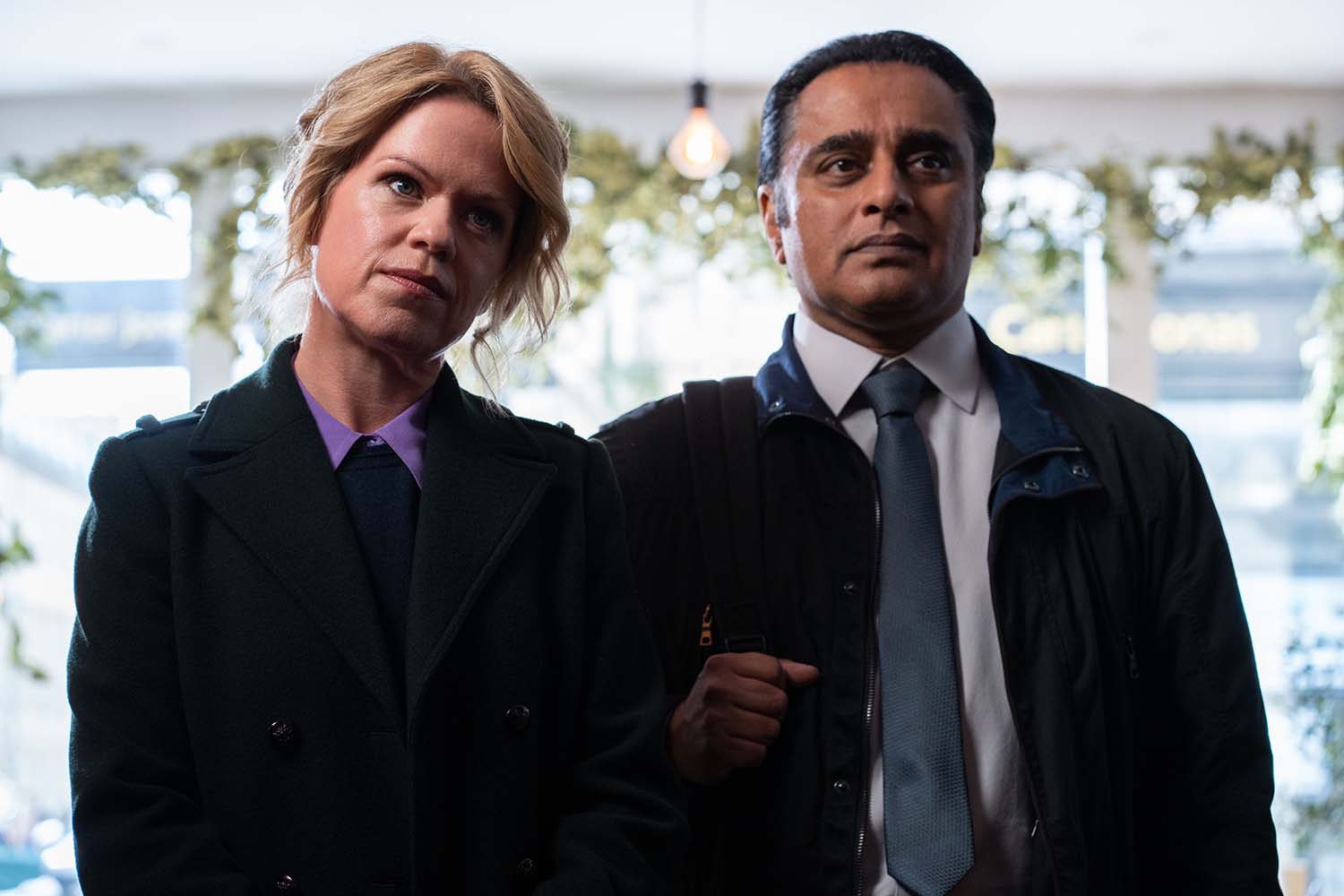 In the UK, season 5 of Unforgotten premiered in February 2023 on ITV.
In the US, season 5 will air on PBS and PBS Masterpiece as the previous seasons have – beginning with the first episode on Sunday, September 3rd.