The Chelsea Detective, Season 2: What We Know Right Now
In some cases, we earn commissions from affiliate links in our posts.
Last Updated on July 19, 2023 by Stefanie Hutson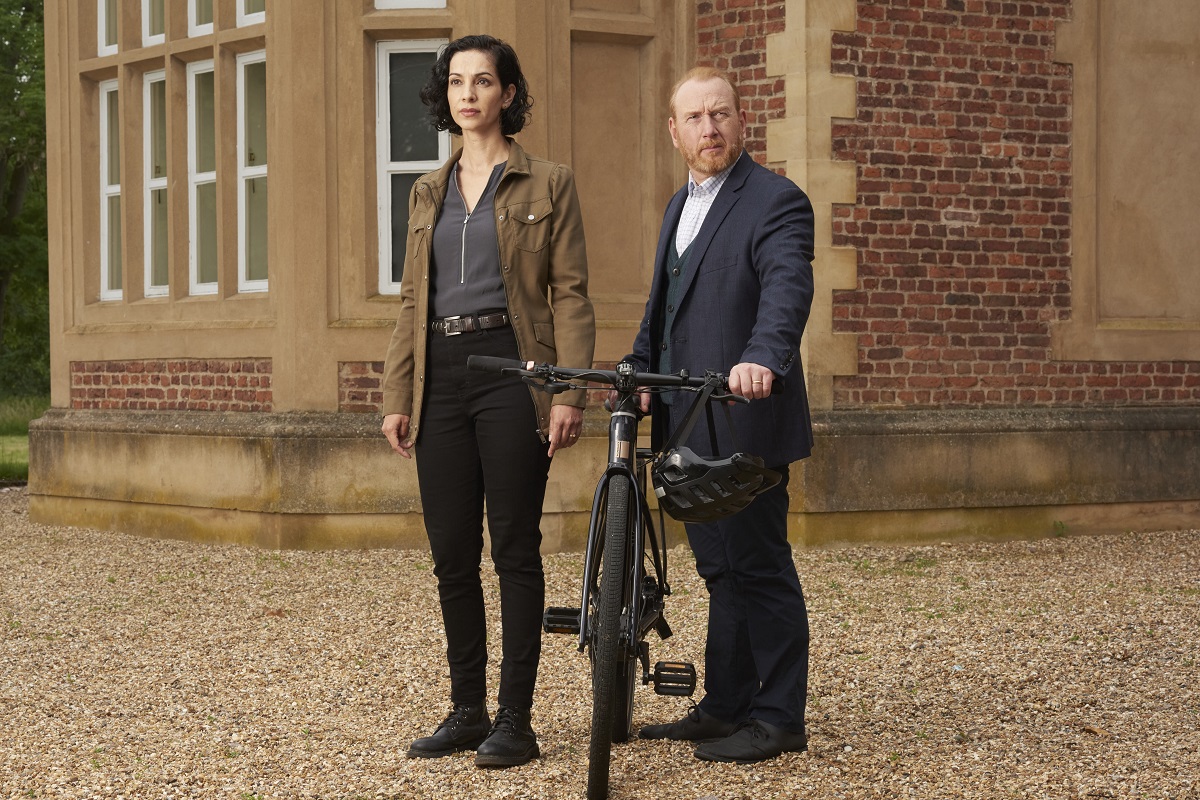 In March 2021, Acorn TV premiered the first season of the new mystery series The Chelsea Detective. Ever since, people have been asking: Will there be a season 2 of The Chelsea Detective? It took a while to get news, but now we can confirm it will return soon.
What's The Chelsea Detective About?
Adrian Scarborough (Gavin & Stacey, Miranda) stars as DI Max Arnold, a recently-separated officer who lives on a battered houseboat while holding out hope that he'll get back together with his wife. He's clever, determined, and perhaps most importantly, he doesn't care about wealth or status when it comes to getting justice. Raised by a local bookshop owner, he's a life-long Chelsea resident – but not part of the elite class of people who make up most of the neighbourhood.
Along with his colleague DC Priya Shamsie (Sonita Henry), he investigates deaths in the London borough of Chelsea – a posh and lovely place with a dark underbelly full of greed and corruption and murder. Shamsie was born in Streatham, a vibrant but decidedly less affluent part of London.
In season 2, we've been told that DI Max Arnold will get a new co-lead, the quick-witted DS Layla Walsh (Vanessa Emme, Dublin Murders) from Exeter police. Of her new role, Emme said:
I've always been a huge fan of crime drama – the guessing games, the mind mapping enveloped in great characters and strong storylines, so I am thrilled to be here and to be playing Layla. Straight-talking with a zero-tolerance policy for nonsense, Layla is already bringing me so much joy.
What's Happening in Season 2 of The Chelsea Detective?
While episode descriptions haven't yet been made available, we do know a couple things about the upcoming new season. First, as mentioned – there's a new co-lead, DS Layla Walsh from Exeter.
There will be four new feature-length episodes, and topics will include the art world, rowing, psychotherapy, tailoring, luxury retirement living, and dating. Does that mean DS Arnold has made progress in accepting his divorce? One can hope…
Who's in the Cast of The Chelsea Detective?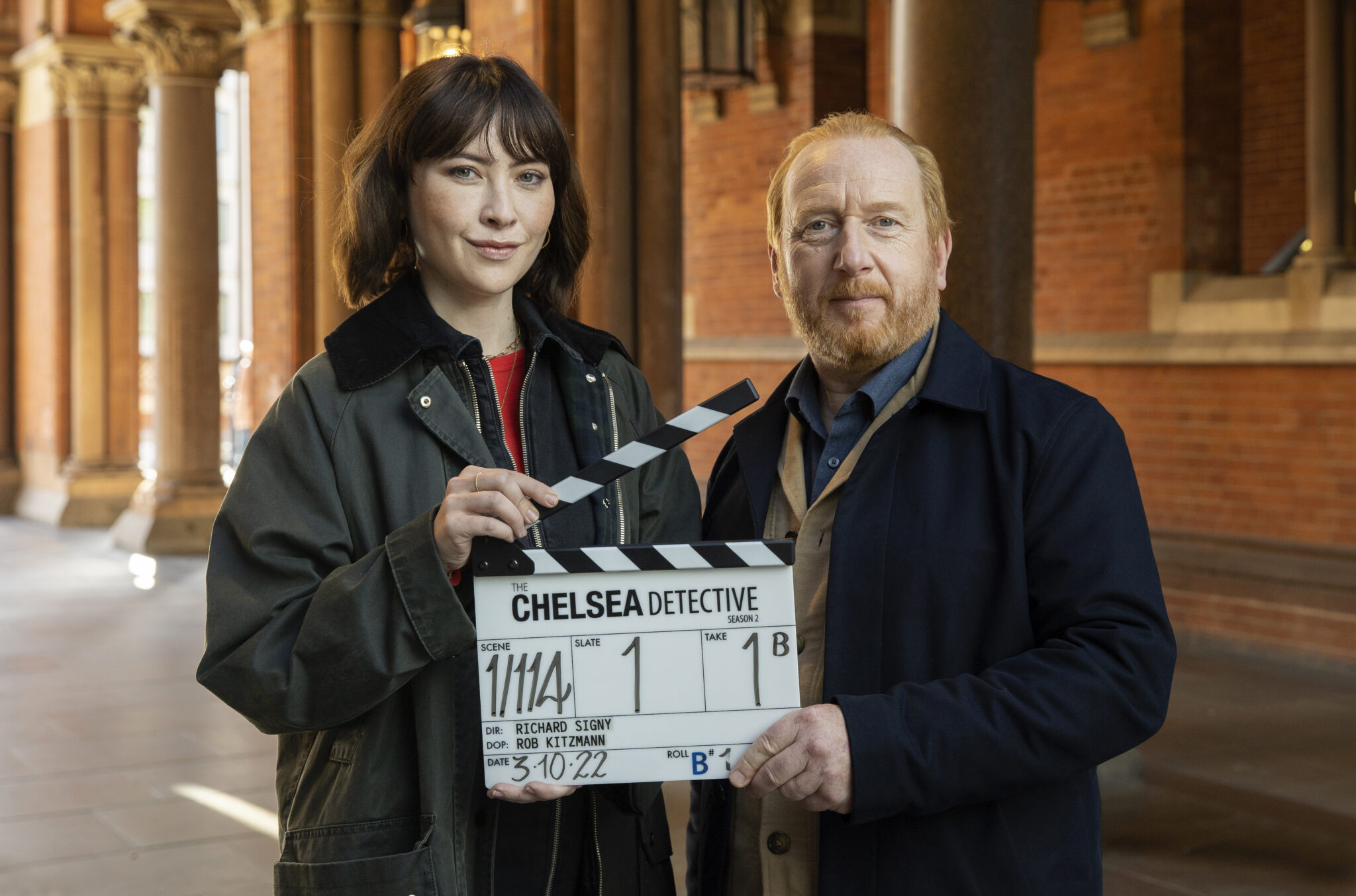 Along with Scarborough and Emme, season 2 will see the return of Peter Bankole as DC Connor Pollock, Lucy Phelps as DC Jess Lombard, and Sophie Stone as Ashley Wilton.
Created and executive produced by Peter Fincham (I'm Alan Partridge), the four episodes of season 2 were written by Glen Laker (Vera, Prime Suspect), Fincham, Liz Lake (Riviera, Call the Midwife) and Laura Poliakoff (Devils).
The series producer is Ella Kelly (Death in Paradise), with Richard Signy (Death in Paradise, Silent Witness) and Sarah Esdaile (Call the Midwife) taking on the director role.
When Will Season 2 of The Chelsea Detective Premiere?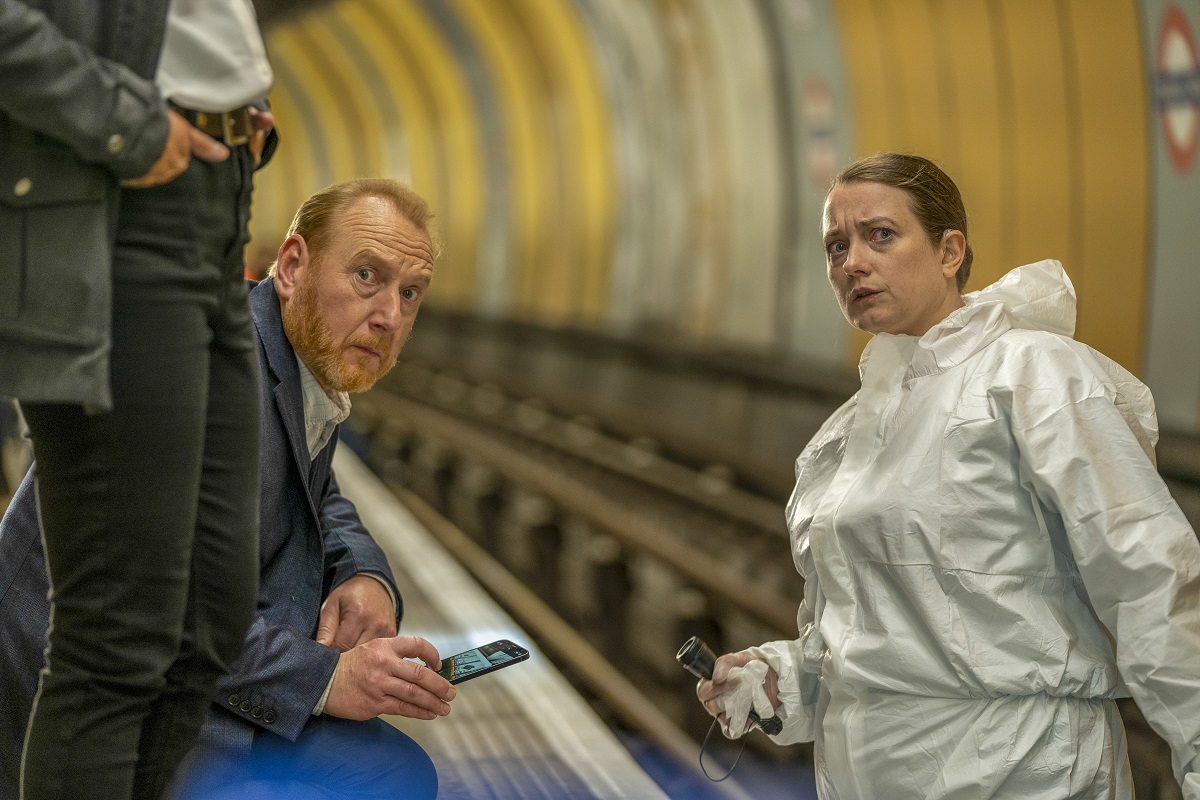 Acorn TV has announced that season 2 will premiere on Monday, August 28th, with new episodes airing weekly.
As an Acorn TV Original Series, you'll need an Acorn TV subscription to watch it – although the first season is available on DVD now, so you can either buy it HERE or check with your local library to see if they carry it.
Where Does The Chelsea Detective Take Place?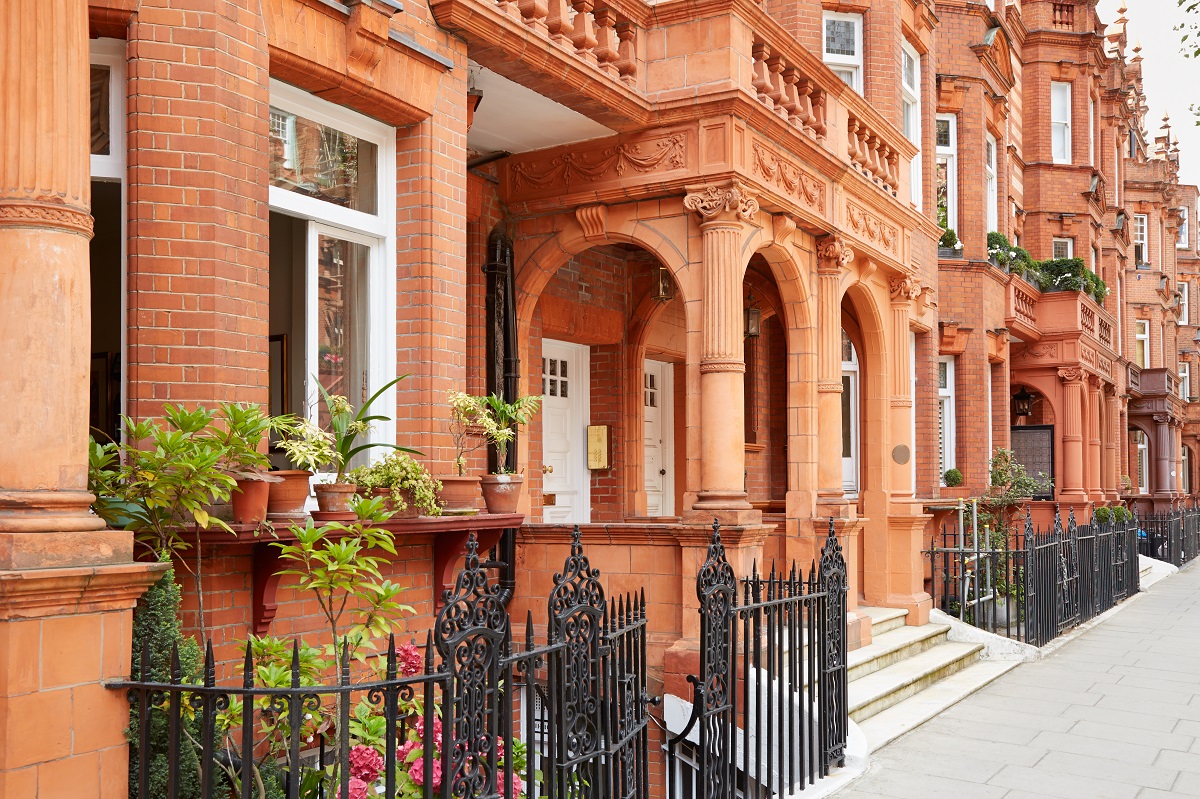 Though it won't be surprising to anyone who knows their London neighbourhoods, The Chelsea Detective is set in the Royal Borough of Kensington and Chelsea. It's about as posh as it gets, with many homes occupied by royals, millionaire/billionaire business types, and oligarchs.
If you're curious about the local real estate, you can head over to Zoopla and search "Chelsea, London". The tiniest, most basic studio or one bed flats go for 300k-500k GBP (roughly $400-600k), while luxurious semi-detached homes can be as much as 20-30 million GBP.
The area is home to Hyde Park, Kensington Palace, the Saatchi Gallery, the Natural History Museum, the Royal Albert Hall, and some of the wealthiest people in the whole of the world. It's also home to one of the largest populations of Americans outside the US, with roughly 6.5% of Chelsea residents having been born in the US.
In between Chelsea and Belgravia, you'll find the popular Sloane Square, from which "Sloane Rangers" get their name. To those not familiar with the term, it's a nickname that describes a person who is well-off, well-bred, and sophisticated. Both Lady Diana and the Duchess of Cambridge have been described as Sloane Rangers.
Some of the area's past residents have included TS Eliot, George Eliot, Judy Garland, Bob Marley, Mary Shelley, Dante Gabriel Rossetti, Freddie Mercury, Francis Bacon, Enid Blyton, Thomas Carlyle, AA Milne, Sir Laurence Olivier, Vivien Leigh, Kylie Minogue, Mark Twain, Mick Jagger, Henry James, JRR Tolkien, and Oscar Wilde.
Below, you can virtually wander around the area via Google StreetView. We've set it to plop you down along the Chelsea Embankment. You can take a right to head into the neighbourhood itself, or continue down the path by the river and gardens.
While You Wait for Season 2 of The Chelsea Detective…
If you haven't already watched season 1, you can give it a try HERE. We've included the trailer below to give you an overview.
For those not familiar with star Adrian Scarborough, we recommend checking out some of his other roles, too. The Chelsea Detective is one of his first serious lead roles, but he's been doing great work in a variety of performances for many years now. We've included links to some of the best ones below.