Sister Boniface Mysteries, Season 2: Premiere Date & Where to Watch (US)
In some cases, we earn commissions from affiliate links in our posts.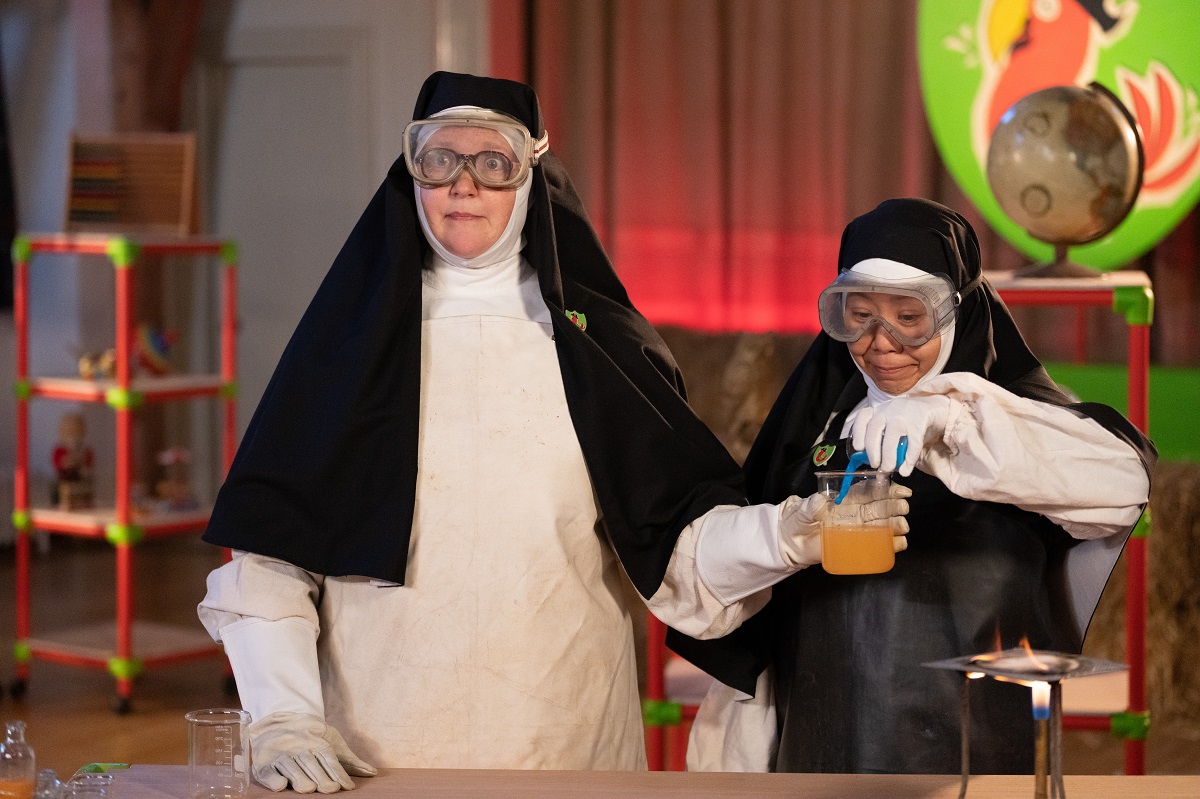 If you loved the first season of Sister Boniface Mysteries, you're in luck – it's coming back for season 2, and you won't have to wait long.
What is Sister Boniface Mysteries About?
Sister Boniface Mysteries is a spin-off of the long-running Cotswolds-based mystery series Father Brown. The character of Sister Boniface appeared in a single episode way back in season 1, but she was such a compelling side character that she ended up getting her own series.
Slightly removed from the Father Brown timeline, the spin-off is set in the 1960s. It's a time when police forensics were still very primitive, and even simple blood tests could take days for results. "DNA" didn't exist as a term, and there was little awareness of trace evidence.
And then there's Sister Boniface. Hidden away in St. Vincent's Convent with a bunch of winemaking nuns, she has a genius-level IQ and a PhD in forensic science. Instead of the usual cozy detective who meddles and blunders about, she has an actual role as the official Police Scientific Advisor, working with DI Sam Gillespie and DS Felix Livingstone – and advise she does, finding mud, blood, hairs, stains, and fibres at the crime scenes. Her laboratory is far superior to anything the police have at HQ.
Aside from scientific expertise, Sister Boniface brings warmth and compassion to her work with the police. Though she desperately wants justice for victims, she has great empathy for everyone she encounters.
RELATED: Interview with Sister Boniface Star Lorna Wilson and Producer Will Trotter
What's Happening in Season 2 of Sister Boniface Mysteries?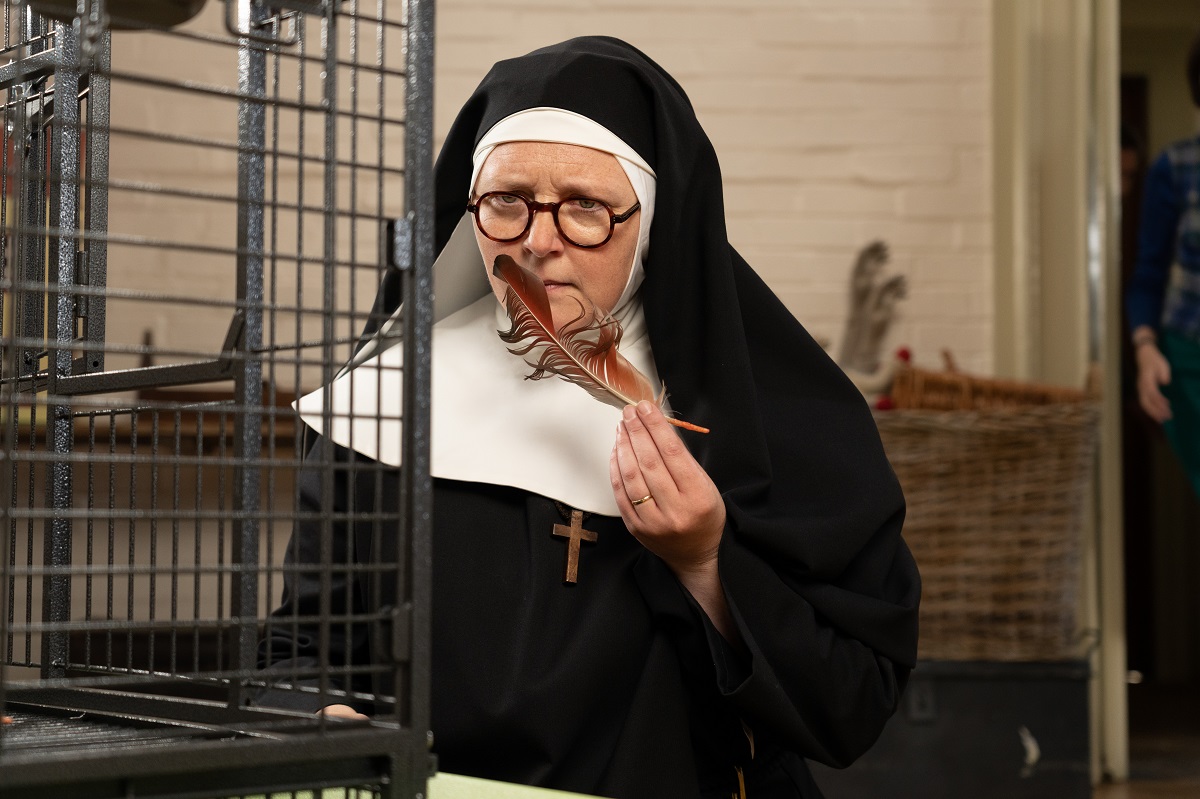 In season 2, Sister Boniface is expected to participate in investigations involving a chess tournament and a pirate radio station, among other unique scenarios. She'll also have to defend her reputation in court when the conviction of her greatest adversary, "The Pear Tree Poisoner", is called into question.
The episode titles for season 2 are as follows:
Don't Try This at Home
The Shadow of Baron Battenberg
The It Girl
The Book of Shadows
St. George's Defence
A Tight Squeeze
Stiff Competition
Dead Air
Stage Fright
The Good Samaritan
There will be a total of 10 hour-long episodes in the new season. Of the re-commissioning, executive producer Will Trotter said:
We are absolutely thrilled to see Sister Boniface return for a second series. Jude Tindall and the team of writers have created unforgettable characters full of wit and mischief. Lorna Watson's performance is as forensic as her character – the sharp intelligence, charm and warmth she brings to the role is an irresistible combination. The entire cast and crew have been a joy to work with and I think that shines through in this big hearted and hugely original show.
Who's in the Cast of Season 2 of Sister Boniface Mysteries?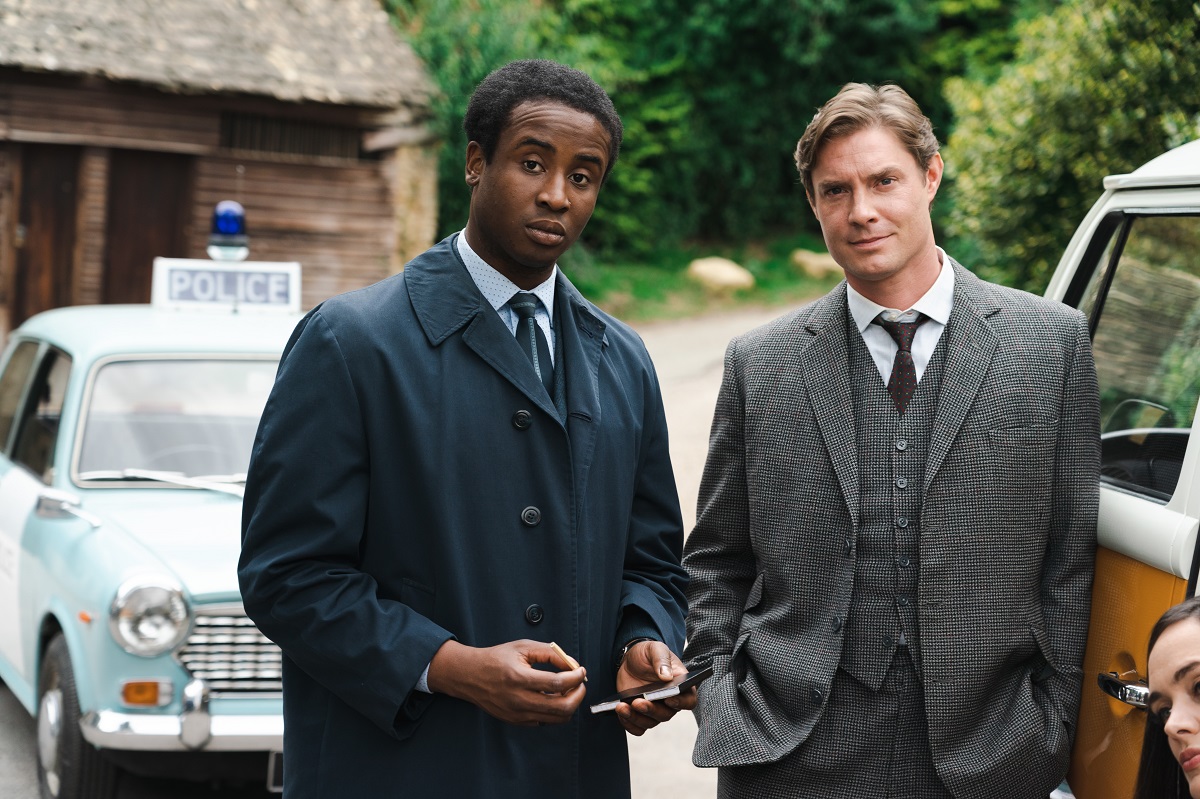 It shouldn't surprise anyone that Lorna Watson will return to play the titular role in season 2. Max Brown will return as Sam Gillespie, Miranda Raison returns as Ruth Penny, Ami Metcalf returns as Peggy Button, and Jerry Iwu will also be back as Felix Livingstone. Promotional photos also suggest that Tina Chiang will be back as Sister Peter – and we'd expect to see many of the other nuns back, too.
It's unknown whether Mark Williams (Father Brown) will put in another appearance. Guest stars haven't been announced, but we'll update this if we get more details before the premiere date.
Sister Boniface Mysteries is commissioned by BritBox North America, produced by BBC Studios Drama Productions, created by Jude Tindall, executive produced by Will Trotter. Globally, it's distributed by BBC Studios Distribution.
When Will Season 2 of Sister Boniface Mysteries Premiere?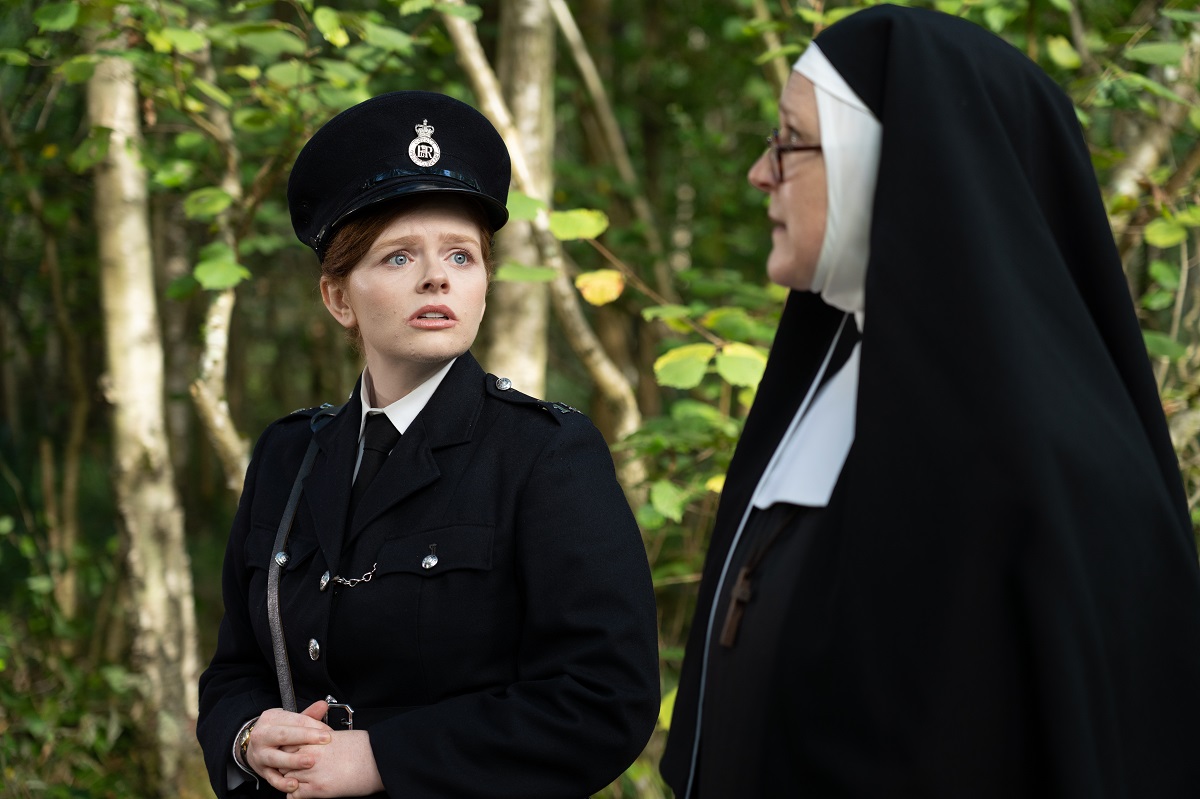 In the US, season 2 of Sister Boniface Mysteries will premiere on April 4th on BritBox. If you haven't already watched season 1, you can check it out HERE.
We don't yet have dates for the UK, but if it's anything like season 1, we would expect to see it arrive on UKTV Drama a little after the BritBox premiere.
Watch Sister Boniface in Father Brown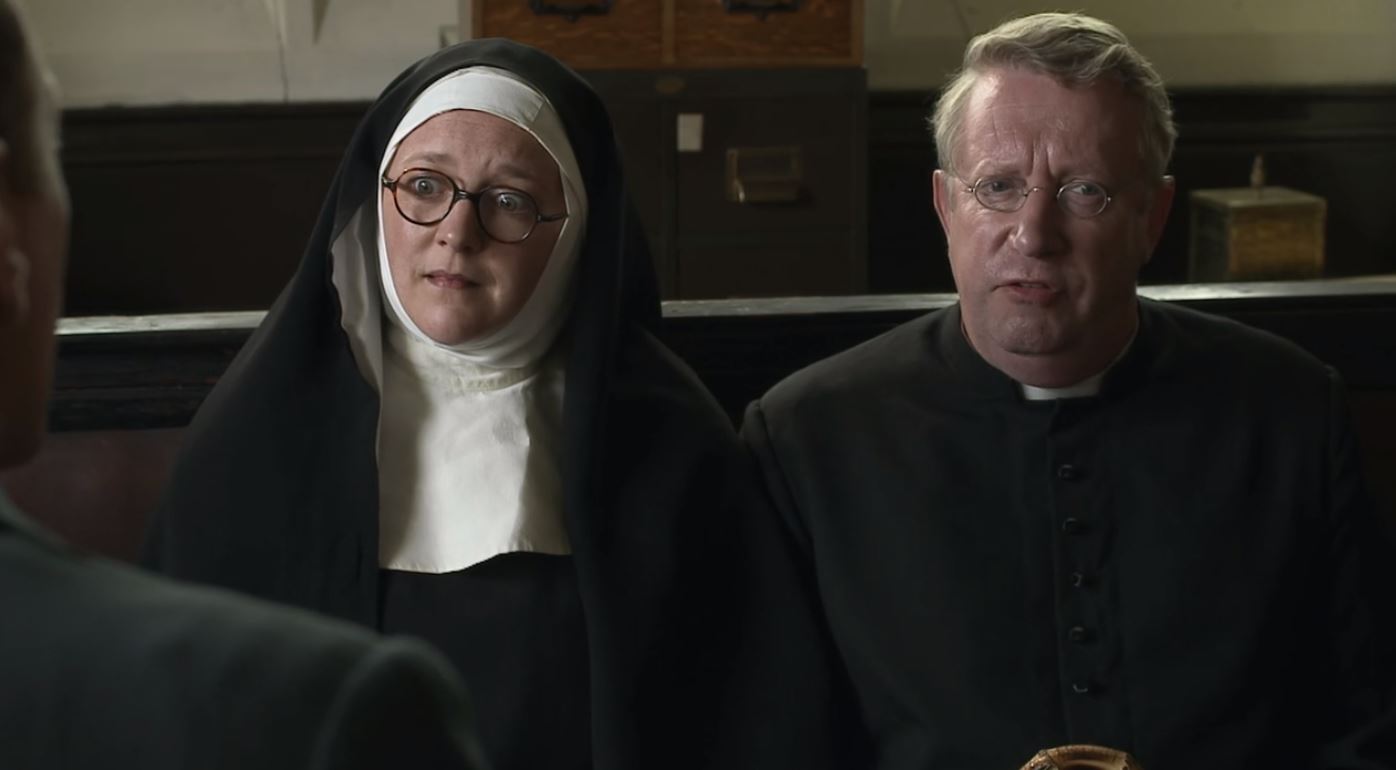 If you haven't already, we recommend checking out Sister Boniface's original appearance in Father Brown. You'll find her in Season 1, Episode 6: The Bride of Christ. Even if you're not normally a Father Brown fan, you might like The Bride of Christ. Sister Boniface really brightens up the story, and you can see pretty clearly why she was picked for a spin-off role.