Peaky Blinders Season 5 Premiere: What We Know So Far
In some cases, we earn commissions from affiliate links in our posts.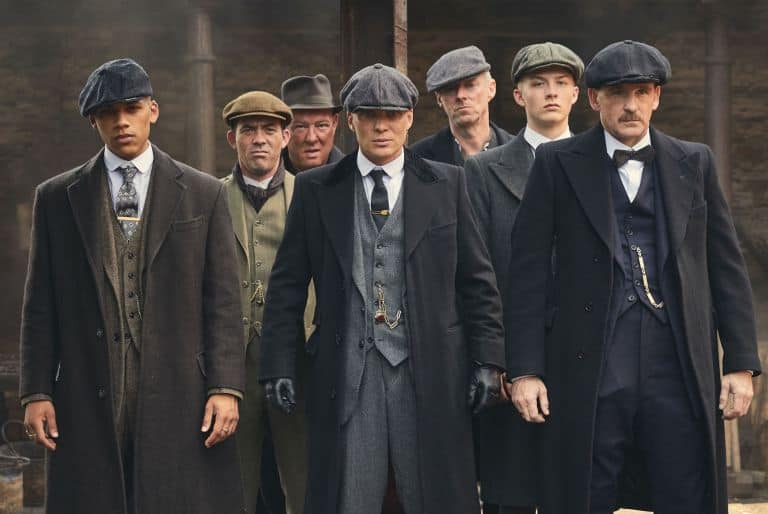 Though many of us were disappointed to hear there would be a delay on Season 5 of Peaky Blinders, the good news is that they're definitely returning, and filming is currently underway.
The even better news is that while the series was originally intended to end after Season 5, the creators have confirmed it will now extend up to Season 7. Season 7 is currently expected to be the last season, as creator Steve Knight wants to see the series end as the first air raid sirens go off in Birmingham in 1939. His intention was for the family's story book-ended by the two wars.
What is Peaky Blinders About?
Peaky Blinders is a period drama set in early 1900s Birmingham, England. The series tells the story of the Shelby gangster family from 1919 on (up to the late 1920s so far). It stars Cilian Murphy as boss Tommy Shelby, with Sam Neill as his arch nemesis Chief Inspector Major Chester Campbell. Over the course of the series, we see the family work to expand its power and influence while the authorities do what they can to stop them.
The series took its name from a 19th century youth gang believed to sew razor blades into their caps.
What's Happening in Season 5 of Peaky Blinders?
In Series 5, we can expect to see the family continuing to struggle with the challenges of growth, along with changes occurring in the broader society.
The official synopsis tells us that when Peaky Blinders returns, it will return to "the world thrown into turmoil by the financial crash of 1929. Opportunity and misfortune are everywhere. When Shelby is approached by a charismatic politician with a bold vision for Britain, he realizes that his response will affect not just his family's future but that of the entire nation."
Returning cast members include:
Steven Knight (Taboo) will continue to write the series, and it will be directed by Anthony Byrne (Ripper Street). Executive producers include Caryn Mandabach, Knight, Jamie Glazebrook, David Mason, Patrick Spence, Cillian Murphy and Tommy Bulfin.
When Can We Expect to Watch Season 5 of Peaky Blinders?
Season 5 of Peaky Blinders was delayed, of course, with Season 4 airing in 2017 and no season airing in 2018. The new season is expected to have a normal turnaround time, meaning a premiere sometime in Spring 2019.
In the past, Peaky Blinders was aired on BBC2, but it will be heading over to BBC1 for Season 5. In the US, the series has aired on Netflix, and there's nothing to suggest that it won't be offered there this time around, too.
While You Await Peaky Blinders Season 5…
Since we've got a little while to wait, what about some shows that are similar? While nothing's quite like Peaky Blinders, there are a number of shows that have a similar feel in one way or another.
Any other ideas for similar shows to watch while we await Season 5 of Peaky Blinders? Share your suggestions in the comments!