Outlander Season 7: What We Know Right Now
In some cases, we earn commissions from affiliate links in our posts.
Last Updated on April 28, 2022 by Stefanie Hutson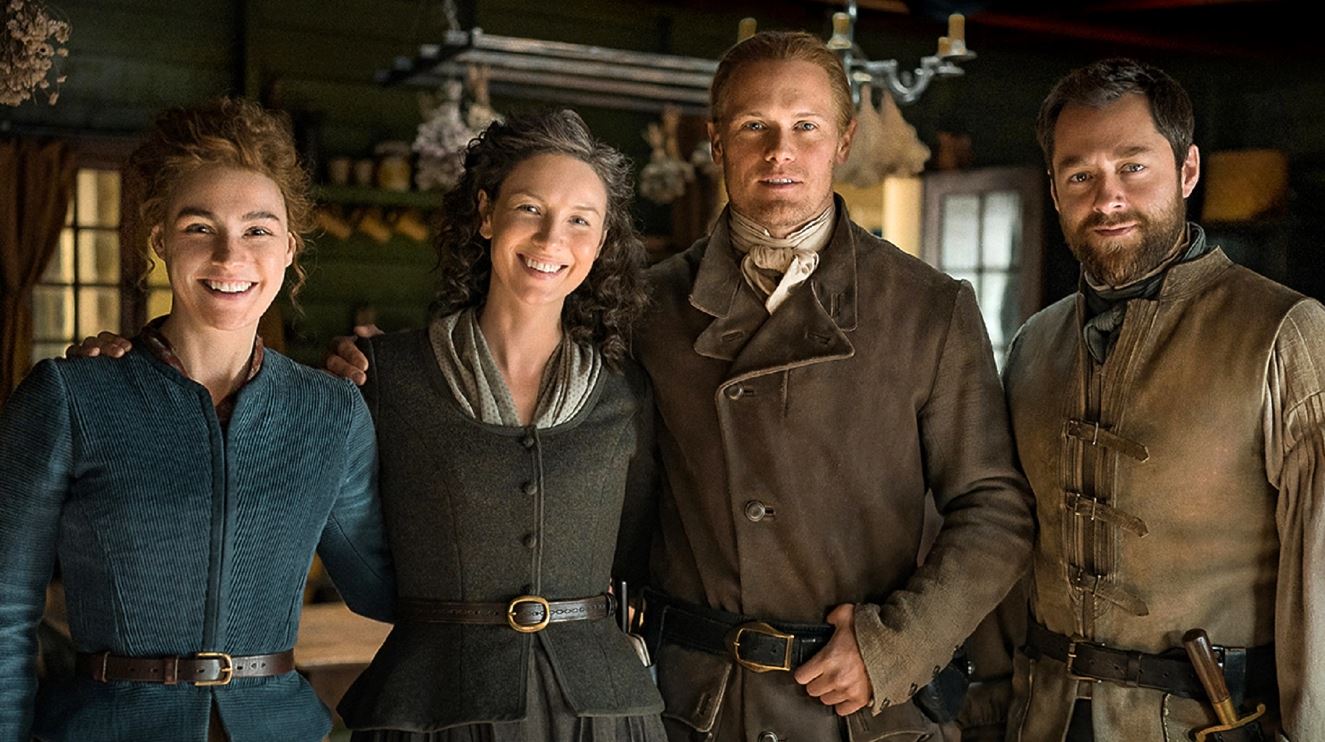 Season 6 of the Starz hit show Outlander aired between 6 March 2022 and 1 May 2022. This sixth season follows the lives of Claire (Caitríona Balfe) and Jamie (Sam Heughan) as they prepare for the early years of the American revolution. It is based on A Breath of Snow and Ashes by Diana Gabaldon, the sixth book in her 9-book Outlander series, the first of which is available to own through Amazon HERE.
This tense, thrilling historical fiction show has fans eagerly awaiting more. So, will there be more?
Has Outlander been renewed for season 7?
Yes, Outlander has been renewed for season 7.
Back in March 2021, Starz confirmed Outlander would have a seventh series. In April 2022, Sam Heughan tweeted cast photos while filming, confirming season 7 had already begun filming.
Wait!!! Is that @Outlander_STARZ season…. 7!?!?!?
🖐✌️ yazzz pic.twitter.com/DXiQ9H8vj9

— Sam Heughan (@SamHeughan) April 6, 2022
And to the delight of fans, season 7 will have double the number of episodes season 6 had. Due to coronavirus lockdown, season 6 was shortened to just 8 episodes, but they're making up for it. Season 7 will have an impressive 16 episodes!
What will Outlander season 7 be about?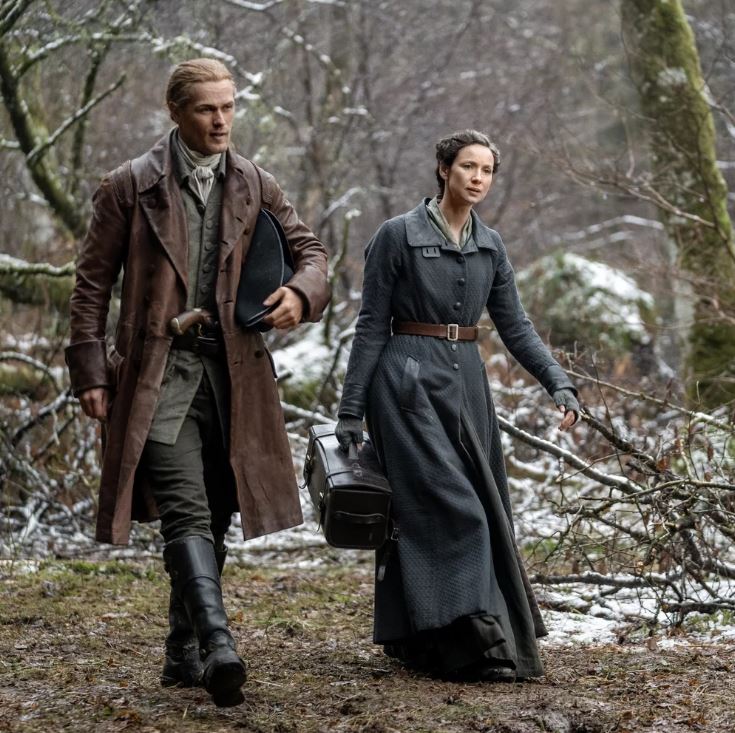 Because season 6 was shorter due to lockdown, they were not able to complete the contents of the sixth book. So, the beginning of Outlander season 7 will finish the story of Gabaldon's book A Breath of Snow and Ashes. Then they'll begin adapting the seventh book, An Echo in the Bone. This book covers Claire and Jamie's experience in the American Revolutionary War.
In the seventh book, An Echo in the Bone, some important storylines include:
"Lord John Grey and his step-son William are embroiled in the Revolution on the British side with William in the army and Lord John on the clandestine side of intelligence. And Jamie's nephew Young Ian's troubled love-life is about to take another sharp left turn." Diana Gabaldon
When will Outlander season 7 premiere?
While there is no official date or schedule yet, but we can expect to see a premiere date before too much longer. Filming has already begun, and new episodes usually come out 9-18 months after a series like this films (depending on unforeseen delays, network schedules, etc.). Late 2022/early 2023 seems most likely.
Who's returning for season 7 of Outlander?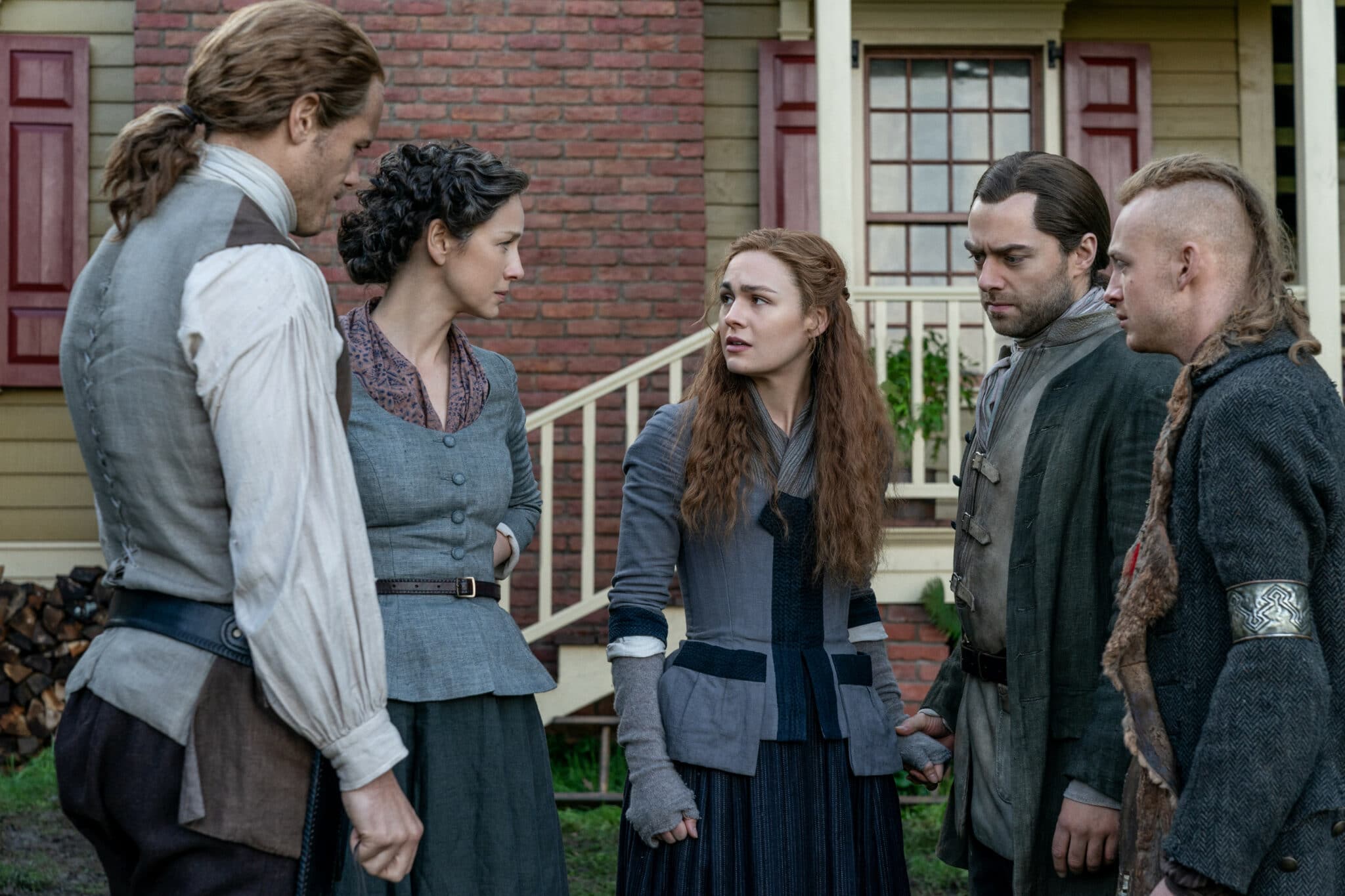 If the seventh book An Echo in the Bone is anything to go by, we might see new roles for characters like Benjamin Franklin and Benedict Arnold. Although there is no official cast lineup yet, all the main cast members will return: Caitríona Balfe as Claire, Sam Heughan as Jamie, Sophie Skelton as Brianna, and Richard Rankin as Roger. It's even possible we'll see the return of William Ransom, likely re-cast with an older actor.
How many seasons will Outlander have in total?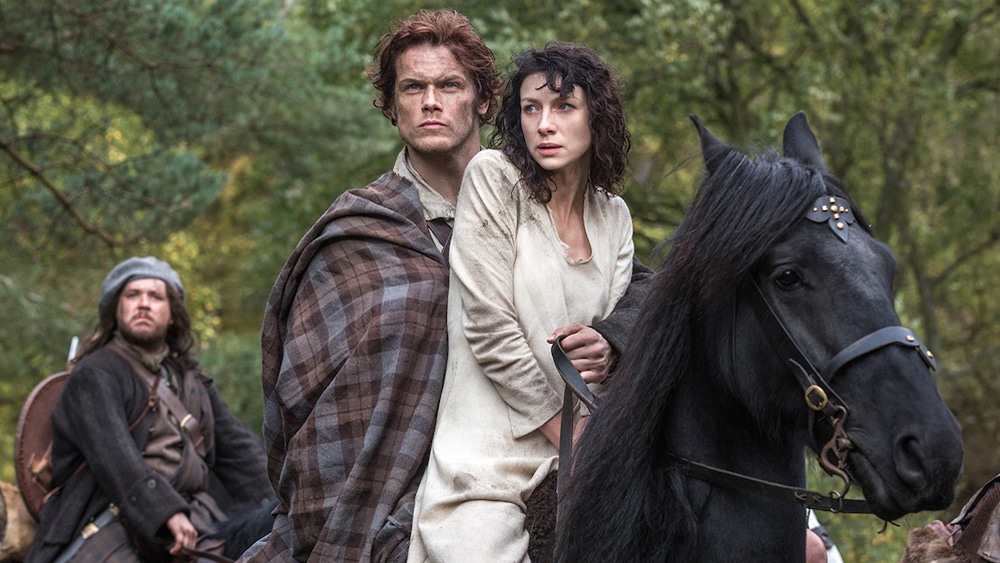 Since there are 9 books, there's still a lot of content to adapt. But there's no news on whether Outlander will have an eighth season or even a ninth.
On this topic, Outlander star Caitríona Balfe said, "We will have hit the almost 10-year mark by the end of [season 7], which feels like a nice kind of time frame, but we don't know, those decisions are far above my pay grade" (Vanity Fair).
Author Diana Gabaldon's intention is to write a total of ten books for the Outlander series, so there is still one more book on the horizon. According to Town & Country Magazine, she's already writing it.
Back in 2019, Decider reported on the future of the show, tweeting, "Maril Davis says they will keep making #Outlander as long as possible, until Claire and Jamie are 100. She notes that Diana Gabaldon is still writing! #TCA20." Maril Davis is a producer for Outlander.
Will there be a Outlander prequel series?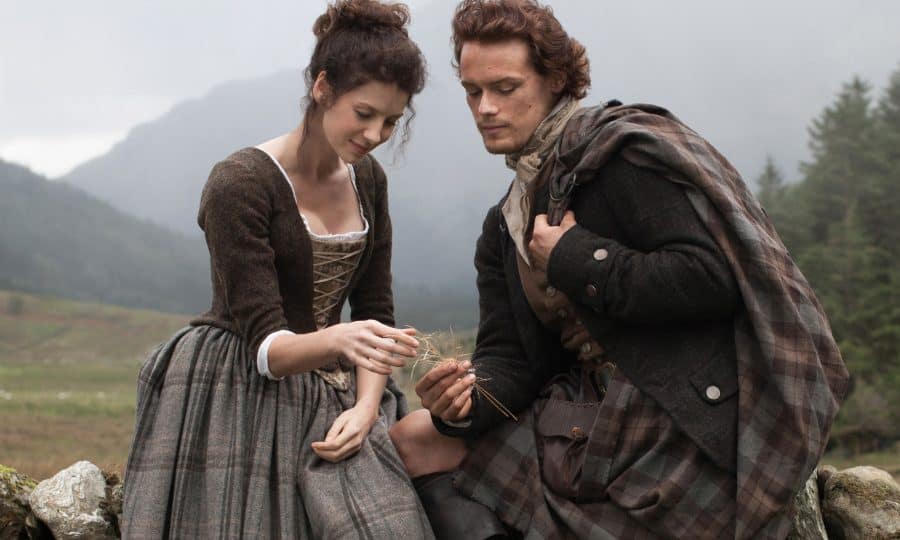 Yes, Starz is developing an Outlander prequel series. The Outlander showrunner Matthew B. Roberts is returning to write and executive produce this new show. Ronald D. Moore and Maril Davis will also be involved as executive producers.
The prequel series is likely to be based on source material by Diana Gabaldon. Back on 3 February 2022, Diana Gabaldon posted on Facebook that she has "barely begun working on" the beginning of a prequel story based around Jamie Frasier's mother Ellen MacKenzie.
Gabaldon has a plethora of novellas and short stories based around the Outlander universe, so it's unclear exactly what the Starz prequel series will cover. Apart from her in-progress story about Ellen MacKenzie, the only other Outlander prequel story she's written follows 19-year-old Jamie Fraser around 18th century France as a mercenary. You can buy that novella, Virgins, HERE on Amazon.