March 2017 Updates to the Big List of British Comedies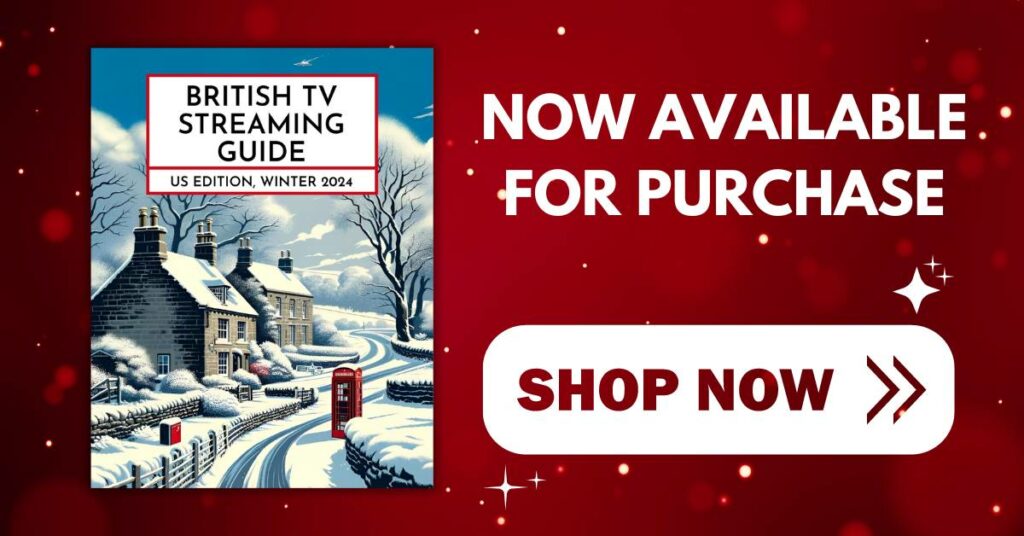 The British TV Streaming Guide: US Edition, Winter 2024 is now available. Get yours HERE.
In some cases, we earn commissions from affiliate links in our posts.
Last Updated on March 11, 2017 by Stefanie Hutson
Ever a work in progress, we've added 12 new titles to our Big List of British Comedies. You can view the full and updated list here, or you can check out the list below for only the entries that are newly added.
Beast – 2000 to 2001 – Alexander Armstrong stars as Nick, a country vet who doesn't particularly like animals (but who does love their attractive female caretakers).  Complete Series DVD 
Hardware – 2003 to 2004 – Martin Freeman (of Sherlock) stars in this amusing series about dealing with boring customers in a London ironmongers shop. Complete Series DVD (Amazon UK) | Complete Series DVD (Amazon US)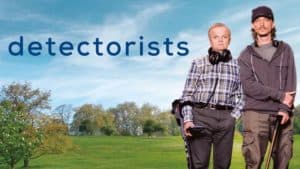 Detectorists – 2014 to present – Toby Jones and Mackenzie Crooks star as two charmingly eccentric metal detectorists in search of treasure and good fun. Series 1 DVD | Series 2 DVD | S1-2 Streaming
Plebs – 2013 to present – Three young men try to make their way in the world – in the suburbs of ancient Rome. Series 1 DVD | Series 2 DVD | Series 3 DVD | Complete Series (1-3) DVD
Him & Her – 2010 to present – Dives into the strange relationship of a couple working class 20-somethings in love. Caution: A bit crass at times. S1-4 Streaming on Hulu
The Wrong Mans – Two office workers find themselves thrust into a world of deadly intrigue due to a case of mistaken identity. Complete Series (1-2) DVD | S1-2 on Hulu
As Time Goes By – 1992 to 2005 – After 38 years apart, first loves Jean and Lionel are reunited by chance. Awkwardness abounds. Complete Series on DVD | Reunion Specials DVD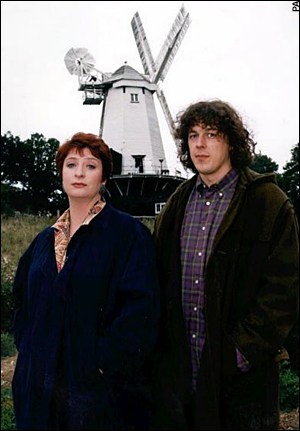 Jonathan Creek – 1997 to present – Jonathan Creek is a magician's consultant living in a converted windmill using his natural puzzle-solving talents to help unravel crimes. Series 1 DVD | Series 2 DVD | Series 3 DVD | Series 4 DVD | Series 5 DVD | Specials DVD | Christmas Specials DVD | Series 1-4 DVD
Waiting for God – 1990 to 1994 – The road to romance isn't always a smooth one in the Bayview Retirement Village. Complete Series DVD
Are You Being Served? – 1972 to 1985 – Mayhem and misadventures among the staff of a large department store. Complete Series DVD | Are You Being Served?: The Movie Streaming
Are You Being Served? Again! – 1992 to 1993 – Years later, the staff of a the now-defunct department store (from the original series, Are You Being Served?) return to run a small country hotel. Complete Series (1-2) DVD
To the Manor Born – 1979 to 2007 – The wonderful Penelope Keith stars as widow Audrey fforbes-Hamilton who is down but not out when she's forced out of her home after her husband's death. Complete Series DVD