Liar Season 2: Air Date & Where to Watch
In some cases, we earn commissions from affiliate links in our posts.
Last Updated on January 17, 2020 by Stefanie Hutson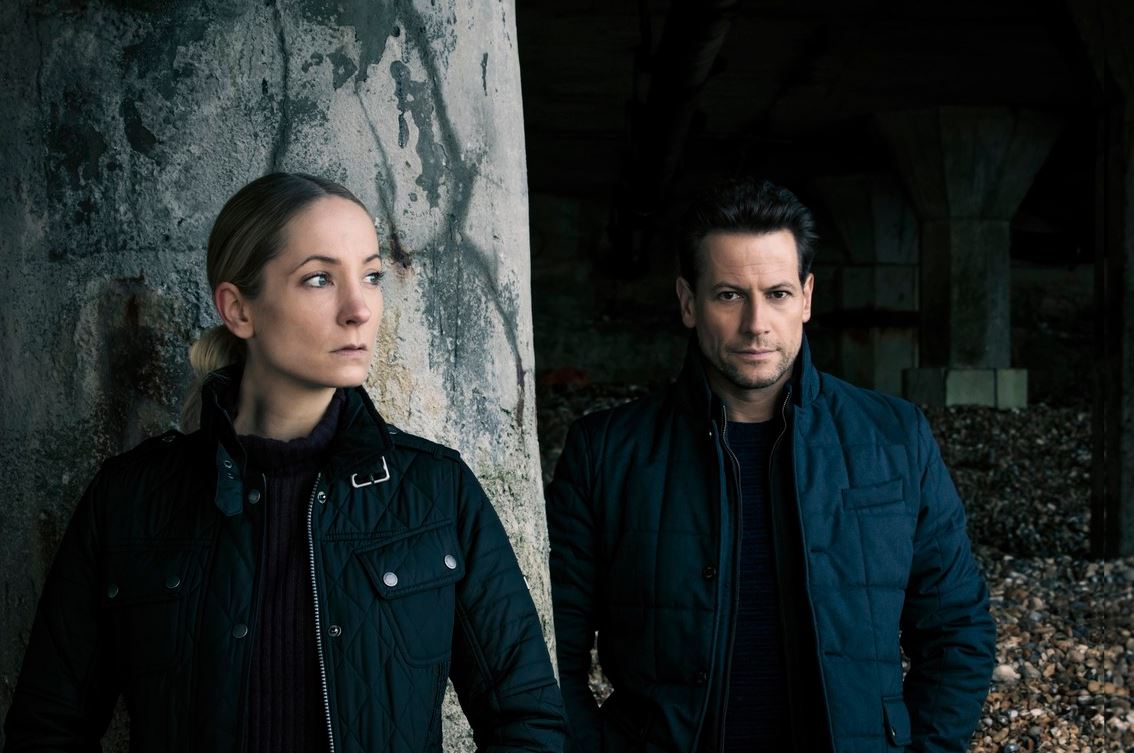 If you've been waiting not-so-patiently for a follow-up to Season 1 of Liar, there's some good news. Season 2 is coming, and it won't be too much longer. It took a little longer than usual, given the demands on the successful lead actors' time, but it's happening.
Lead actor Ioan Gruffudd has been keeping busy with the delightful Australian mystery Harrow, and Joanne Froggatt recently reprised her role as Anna Bates in the Downton Abbey movie.
When Does Season 2 of Liar Air, & Where Can I Watch It?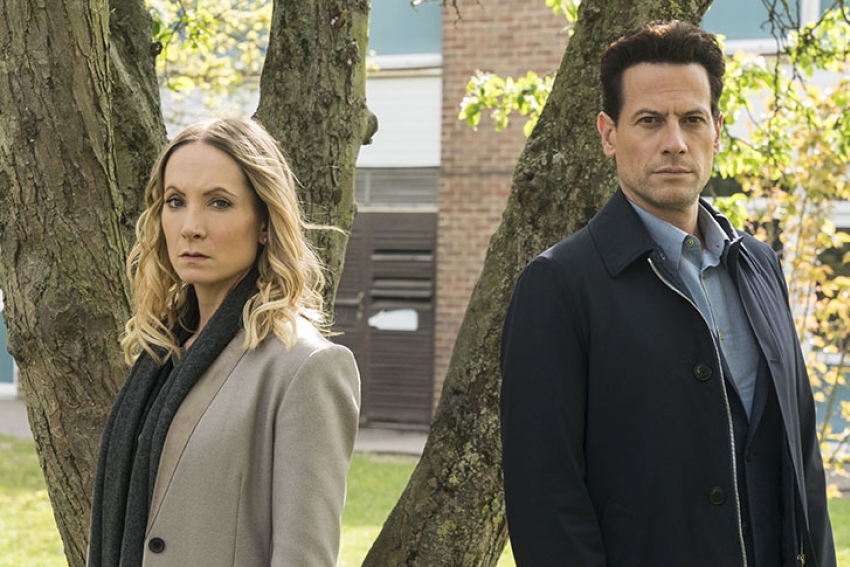 There's no official air date yet, but Season 2 was originally expected for autumn 2019. Filming began in early 2019, and while it didn't make it onto the air in late 2019 as planned, that suggests it won't be too much longer before we get an official date.
UPDATE: This one will be premiering on Wednesday, April 8th at 11pm Eastern on Sundance TV. Though we would expect to see a Sundance Now announcement sometime soon, there are no details regarding that platform yet.
In the UK, Liar will premiere on ITV. In the US, there's been no official announcement, but we're expecting to see it on Sundance Now. At present, you can watch Season 1 on Sundance Now, though it's also available for streaming purchase.
If you haven't already watched Season 1, I don't recommend reading the rest of this post. There will be spoilers, and they *are* the kind that will impact your enjoyment of Season 1. You can watch the Season 1 trailer below.
Who's Going to be In Season 2 of Liar?
Joining Joanne Froggatt and Ioan Gruffudd for the second and final series are a number of new characters including Katherine Kelly (Cheat, Mr. Selfridge) as DI Karen Renton, Howard Charles (The Widow) as Carl Peterson and Amy Nuttall (Downton Abbey, My Fair Lady) as Winnie Peterson.
Like the first series, Season 2 was executive produced by Harry and Jack Williams, Christopher Aird and James Strong. The new series will be produced by James Dean, and James Strong and Chris Sweeney will direct.
What's Happening in Season 2 of Liar?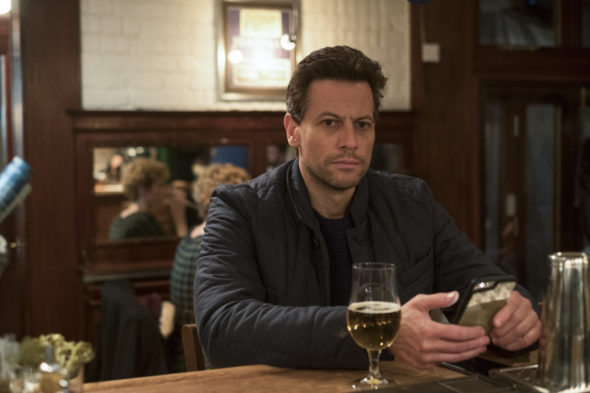 Warning: This section *will* contain spoilers from Season 1.
In the final episode of Season 1, we saw Laura finally getting the evidence she needed to prove Andrew raped her and more than a dozen other women. Unfortunately, he disappeared before he could be brought to justice, and the final shot gave us a view of Andrew Earlham, dead in discarded in marsh waters – just waiting to be discovered.
Season 2 then, will look at who killed Andrew Earlham. With 17 women raped + an awful lot of angry spouses and parents and friends, the suspect list will be a long one. Aside from the victims, we can't discount the possibility that it was Andrew's son or someone in his own life who put a stop to his behaviour.
ITV's Head of Drama, Polly Hill, offered some comments on the new season:
We're delighted both Joanne and Ioan are returning to Liar as Laura and Andrew with Katherine Kelly joining the cast as DI Karen Renton. We're sure audiences will once again be gripped by the story as Harry and Jack Williams keep you guessing over who killed Andrew.
Season 2 will see Gruffudd in flashbacks as we make our way to the truth of what happened to Andrew Earlham. C0-creator Harry Williams explained:
There are certainly a few suspects and we hope to explore that further. Andrew has been missing for several weeks and then we see his dead body in the empty marshlands. The question is: what happened in those missing weeks that led to Andrew's demise?
Will You Tune in for Liar's Season 2 Release?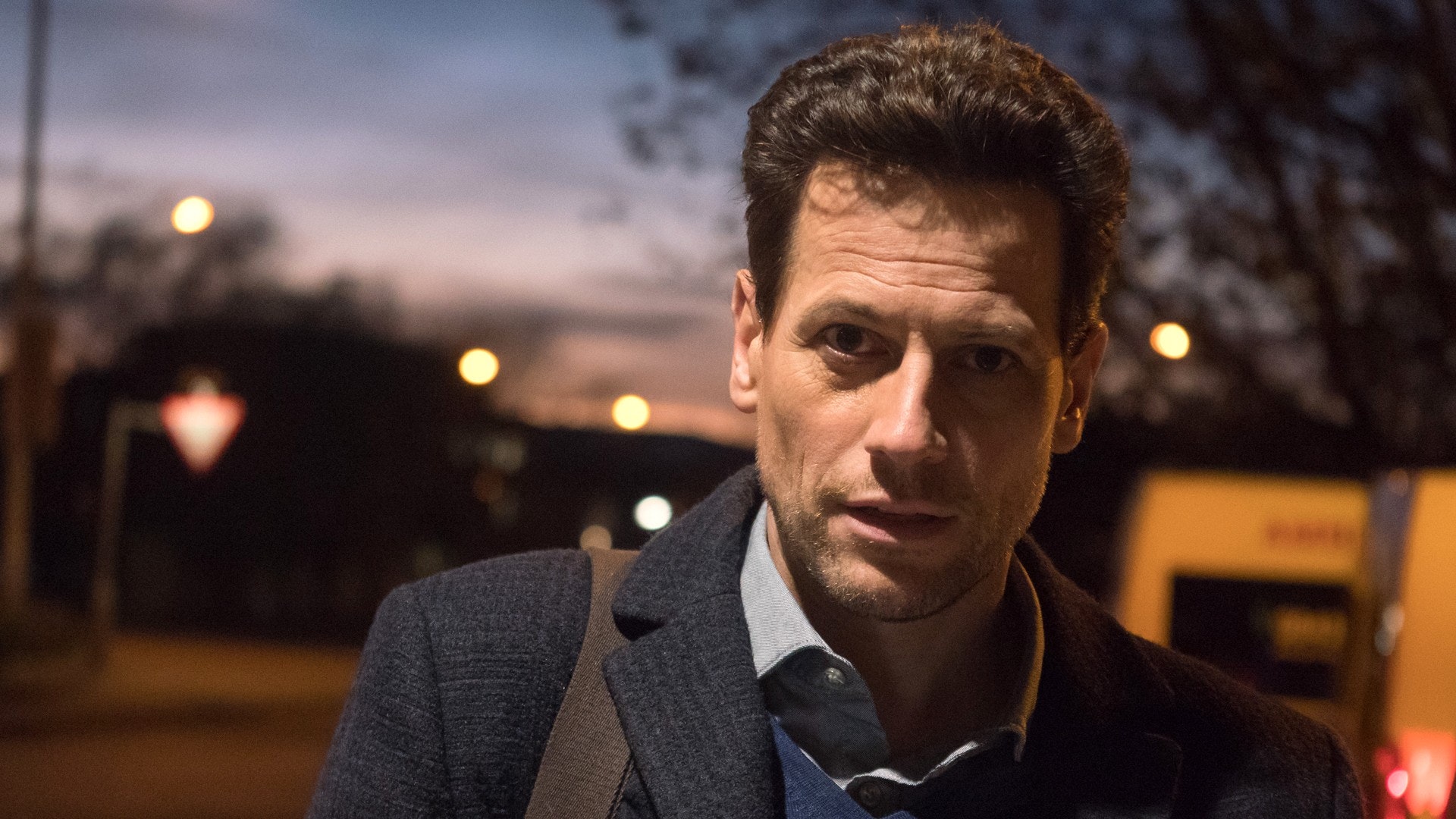 Personally, I enjoyed the first season, but I'm not entirely sure whether Season 2 will be as compelling. In Season 1, we started off wondering if Laura was just a crazy woman damaging an innocent man's reputation. The unfolding truths and lies kept you watching.
Now that he's dead, it becomes more of a standard murder mystery – and since the guy turned out to be such a dreadful human being, I find it hard to care who did away with him. Do we really want to punish someone for killing a man who drugged, raped, and filmed 17 women?
Welsh star Gruffudd had his own comments in a Digital Spy interview on the tension in Season 2:
…because we, as the audience, know what happened to him, so how do you keep up the tension on a weekly basis if you know what the conclusion is already? I suppose it's a bit like a Greek tragedy in that sense: you tell everybody what happened, and now we're going to tell you how it happened.
I'll give it an episode to see if it catches my interest. Will you? What are your thoughts about the upcoming Season 2?