Ghosts, Season 5: What We Know Right Now
In some cases, we earn commissions from affiliate links in our posts.
Last Updated on January 15, 2023 by Stefanie Hutson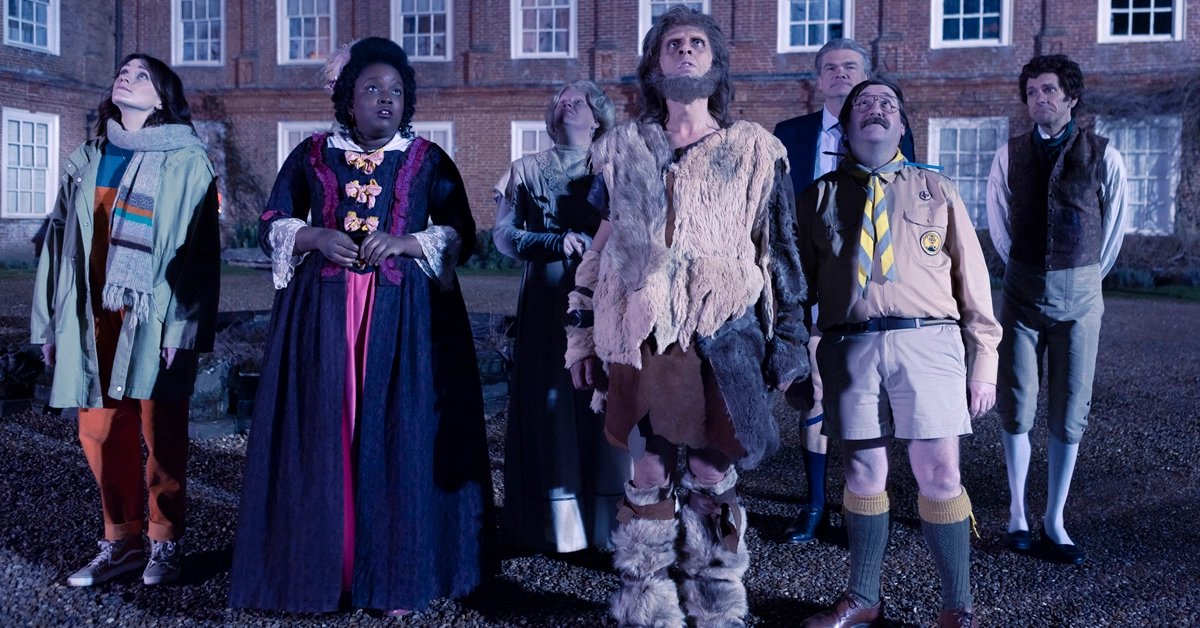 Whether you've been enjoying the British TV series Ghosts for years or you're only just now checking it out after seeing the American version, you'll probably be pleased to know that there WILL be a season 5 of Ghosts (UK).
What's Ghosts about?
This not-at-all-scary BBC comedy series follows a young married couple looking for a new home. By chance, Alison Cooper (Charlotte Ritchie) discovers she has inherited a stately home when a distant relative she wasn't aware of dies.
Oh, yes… there's a catch.
Button House is haunted by a plethora of ghosts dating back to prehistory: There's a caveman, a burned witch, a headless Tudor man, a guileless Georgian noblewoman, an infatuated Romantic poet, a stuffy Edwardian lady, a WWII captain, a scoutmaster from the 80s with an arrow in his neck, and a politician who died with no trousers on. And don't forget the plague pit in the basement.
Due to an injury, Alison is the only living person who can see the ghosts. Now that someone can see them, they can't stop nagging her. And her husband Mike (Kiell Smith-Bynoe) feels not only left out, but also creeped out.
This hilarious, tender, poignant comedy has four seasons already and a successful US adaptation.
Ghosts is a BBC series created and written by Mathew Baynton, Simon Farnaby, Martha Howe-Douglas, Jim Howick, Laurence Rickard, and Ben Willbond.
Thankfully, Ghosts was officially renewed for a 5th season by the BBC on 15 December 2022.
You can stream Seasons 1 – 3 of Ghosts on HBO Max in the US.
Ghosts is also available to own on Amazon HERE.
*Post contains a mild, nonspecific spoiler for season 4 below.
What's happening in Season 5 of Ghosts?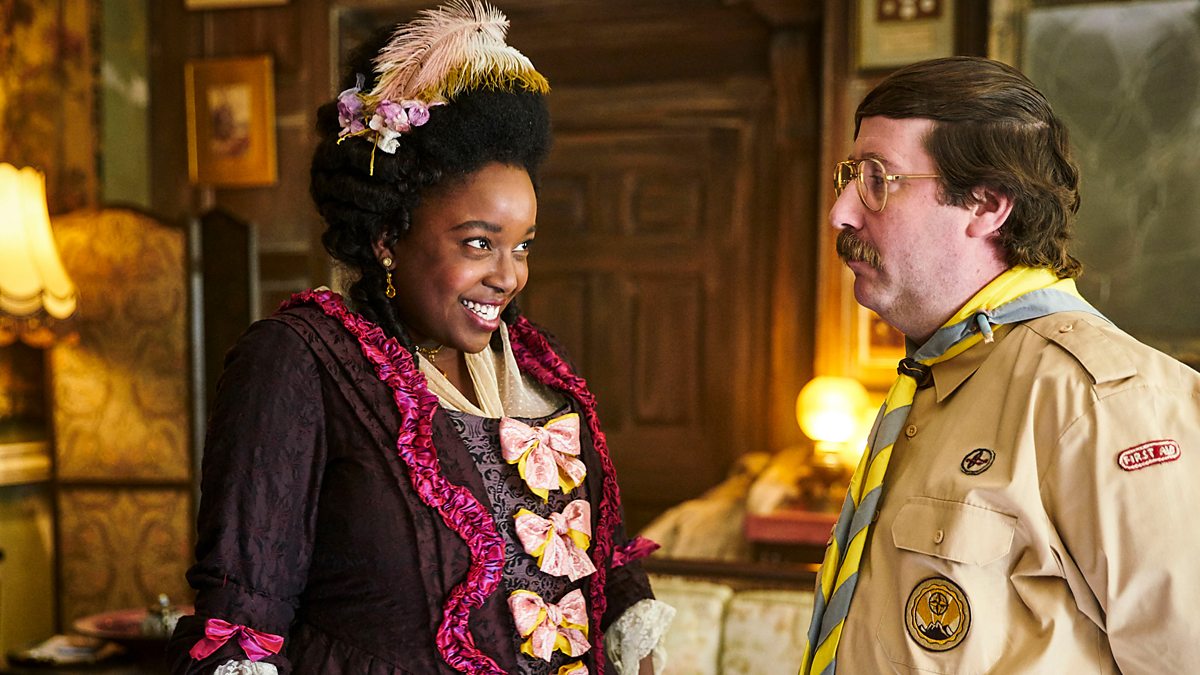 "Following the destruction of their B & B (and main income), Alison and Mike begin exploring other means of making ends meet and contemplate a new chapter that could have a huge effect on the ghosts' (after) lives" (BBC). So, it's business as usual – more ideas and failures. That's what owning a stately home is all about, after all, whether it's haunted or not.
When will Ghosts season 5 premiere?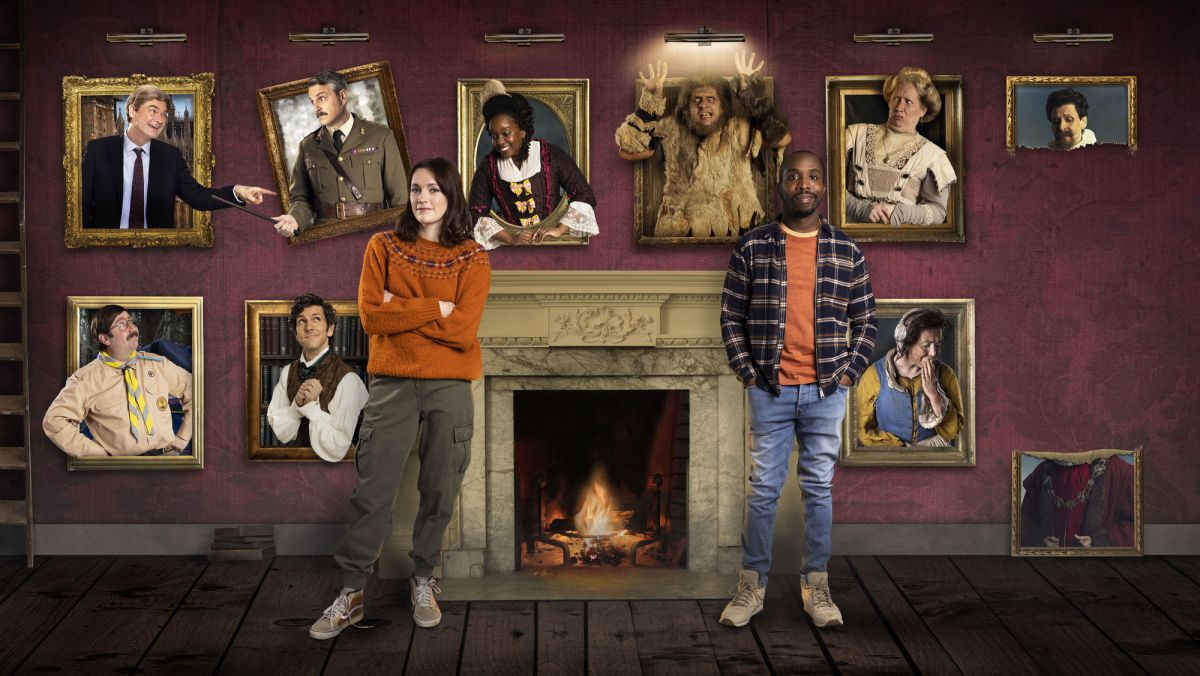 Ahead of the Ghosts 2022 Christmas special, the BBC renewed Ghosts for a 5th season. It is officially confirmed to air sometime in 2023. While it's too early to know when the release date will be, we can expect it will probably air in the UK in the latter half of 2023.
Jon Petrie, Director of Comedy at the BBC says: "We are thrilled to announce a fifth series of this modern British Comedy masterpiece. Ghosts continues to go from strength to strength and the BBC couldn't be more grateful for the amount of laughter and love that the creators, and Monumental, pour into this unique show."
What about the US release date for season 5 of Ghosts?
It's too early to tell and it's unlikely we will know until after the 5th season airs in the UK. Season 4 finished airing on the BBC on 23 September, 2022 with the Christmas special airing on 25 December.
As of 7 January 2023, season 4 has still not released on HBO Max. Season 3 released on HBO Max about a month after it aired in the UK, so the 4th season seems to be following a different distribution schedule altogether.
Who's in the cast of Ghosts season 5?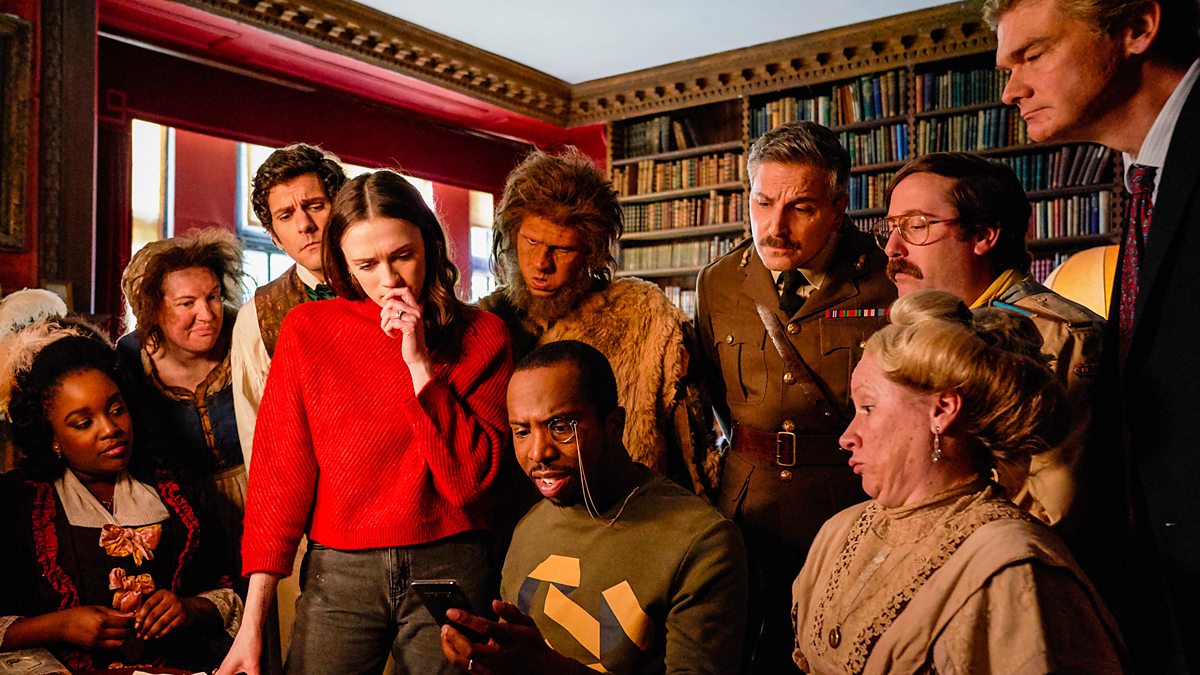 ***Minor spoiler ahead***
All the expected cast will return apart from one character who departed during season 4, episode 4: "Gone Gone."
The director is Simon Hynd, and the starring creators serve as Executive Producers alongside Monumental's Alison Carpenter, Debra Hayward and Alison Owen (BBC).
Where's Ghosts filmed?
West Horsley Place stars as "Button House" since the show began in 2019. West Horsley Place is a listed stately home in West Horsley, Surrey, a semi-rural village between Guildford and Leatherhead; it has a population of 2,828. For context, this village is to the southwest of London and about an hour's drive (~30 miles) from Westminster.
West Horsley Place dates back to the 15th century and has fifty rooms. The estate is owned by West Horsley Place Trust which regularly holds guided tours. It has open days of the house and gardens; the grounds are regularly used for events, concerts, art workshops, and filming.
West Horsley Place was also used as a filming location for Harry Price: Ghost Hunter (starring Rafe Spall and available to stream HERE on FreeVee) and some interior scenes of Enola Holmes (Streaming on Netflix HERE). West Horsley Place was also a filming location for My Cousin Rachel, Mothering Sunday, Cuckoo and even The Crown. Yes, you could say this house is a bit of a star!
If you want to learn more about the fascinating history of West Horsley Place or if you're planning to visit, check out their website: westhorsleyplace.org.
While you wait for Ghosts season 5…
The wait may be painful, but we can help alleviate your suffering. Here are a few recommendations to keep you entertained in the meantime:
Horrible Histories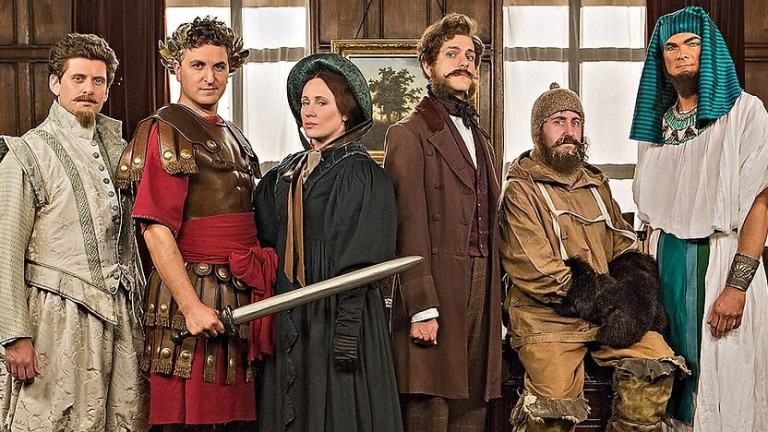 Horrible Histories stars almost all of the main cast of Ghosts. It's a history-themed sketch comedy that is equal parts hilarious and educational. It may be aimed at older kids, but it's laugh-out-loud funny for all ages. Starring Mathew Baynton, Simon Farnaby, Martha Howe-Douglas, Jim Howick, Laurence Rickard, and Ben Willbond. Horrible Histories is streaming HERE on FreeVee.
Being Human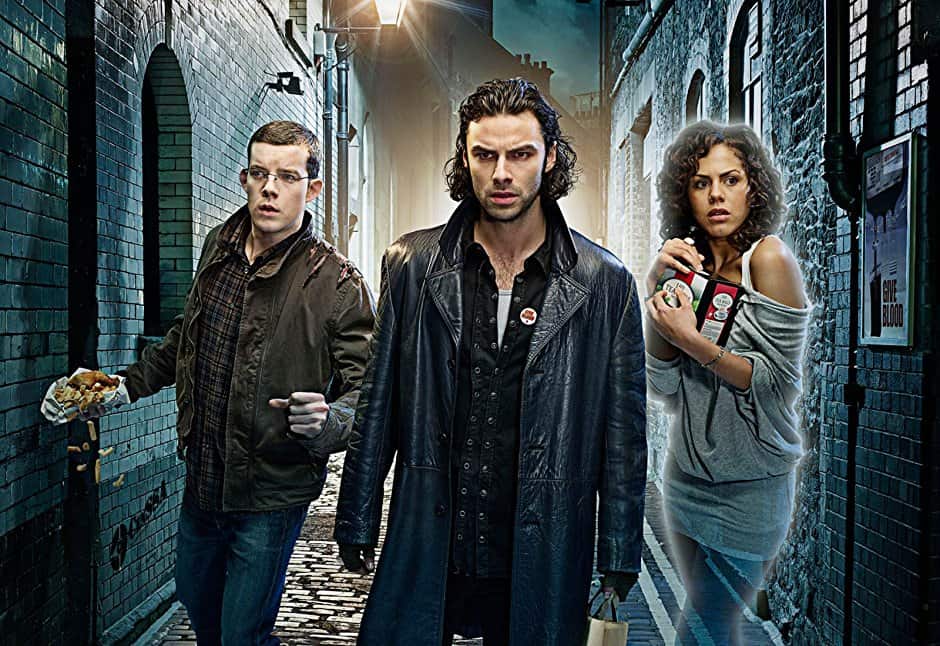 Mostly drama with a dash of humour, Being Human stars Aidan Turner, Russell Tovey, and Lenora Crichlow. When a vampire and a werewolf rent a flat together, the resident ghost realises they can see her. Being Human is streaming on FreeVee HERE.
Ghosts (US series)
While not all UK-to-US TV show adaptations are successful, Ghosts seems to be universally lovable. It can take a few episodes to get used to the differences, but this show holds its own with super clever ideas for episodes. Only a few episodes are near-direct adaptations of the UK version; after that, it forges its own way. Two seasons are streaming on Paramount+ HERE.