Ghosts Season 3: Air Date & What We Know So Far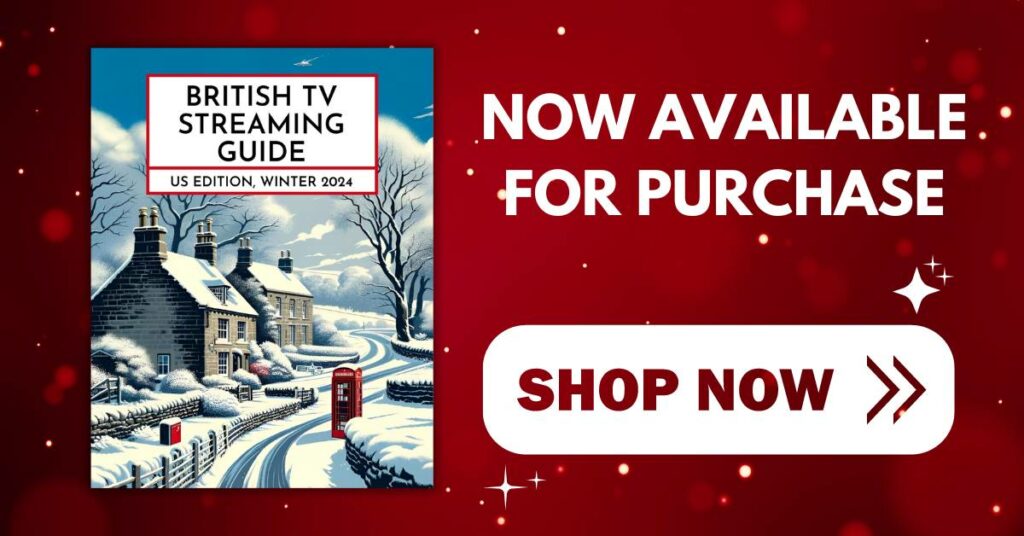 The British TV Streaming Guide: US Edition, Winter 2024 is now available. Get yours HERE.
In some cases, we earn commissions from affiliate links in our posts.
Last Updated on September 30, 2021 by Stefanie Hutson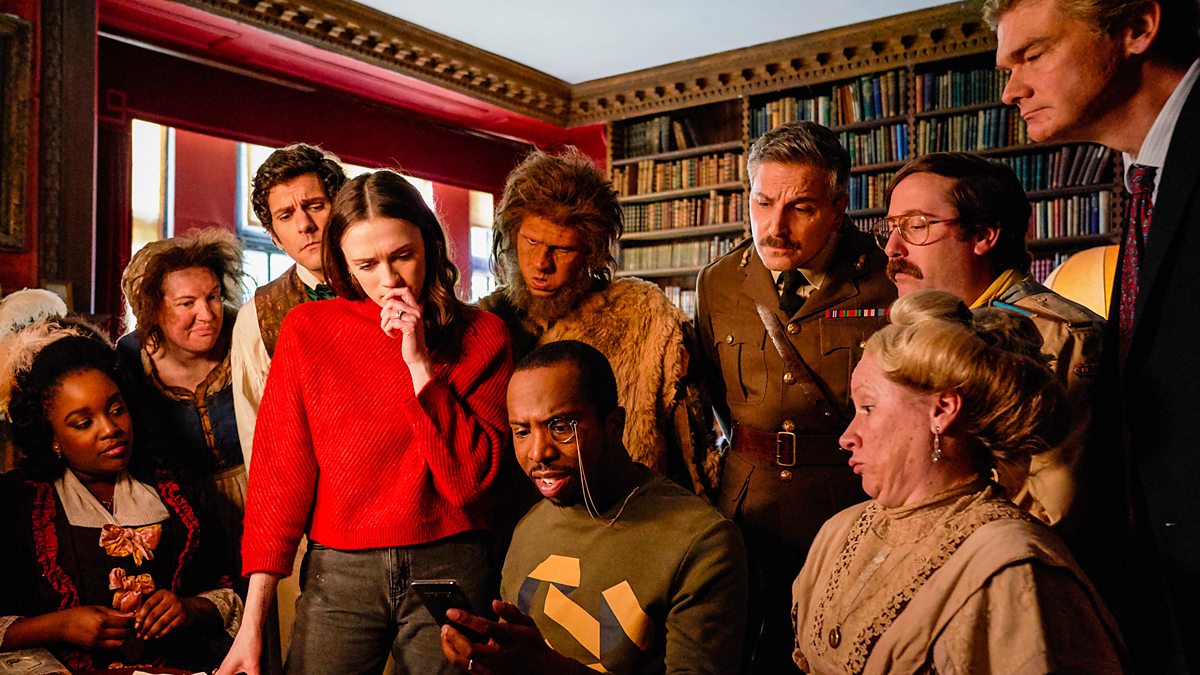 If you haven't been watching the BBC series Ghosts, you're missing out. The clever series is coming up on its third season, and it's been met with overwhelmingly positive reviews – and even an American remake.
What's Ghosts About?
Ghosts is a post-watershed (later in the evening) Britcom that follows a young, working-class couple after they inherit a dilapidated countryside mansion called Button House. Like any good British country house, the place is crawling with ghosts – and while that wouldn't normally be a problem, lead character Alison has suffered an injury that allows her to see, hear, and interact with them.
Owing to the house's long history, the ghosts span multiple eras. Their different experiences give them vastly different opinions on things, making for lively discussion and argument – often when Alison is trying to focus on something else.
Alison is accompanied by her husband Mike, a well-meaning guy with a lot of plans and very bad follow-through. Together, they navigate the renovation work with all the challenges that entails – plus the added difficulty of working around change-resistant ghosts.
If you haven't already watched it, you can check it out on HBO Max in the US or BBC iPlayer in the UK. We've included the trailer below. It's also worth noting that this is NOT the 1987 British film Ghosts, which stars Dame Judi Dench, Kenneth Branagh, and Michael Gambon.
What's Happening in Season 3 of Ghosts?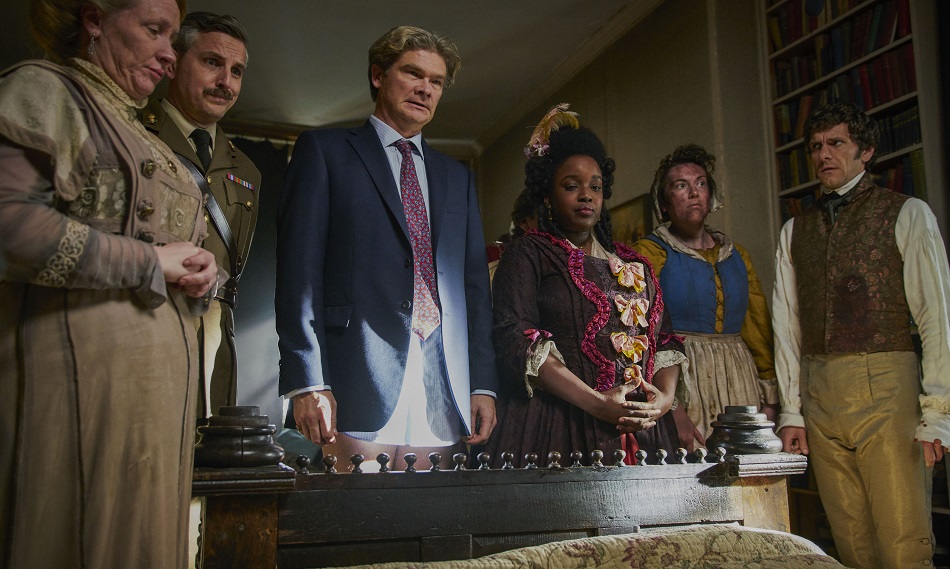 We don't know a lot about Series 3 just yet, but we know the new episodes will feature the arrival of an unexpected mystery person who makes their already chaotic lives just a bit crazier. Though few details have been offered about that person, the Ghosts team mentioned he or she would also cause great concern for the ghosts in residence.
Star Charlotte Ritchie was quoted, saying:
I can't tell you anything about them, but I could probably say that they're very unexpected and it poses a bit of a challenge to Mike and I, and our plans. It kind of leaves everybody warring a little bit. There's a bit of a question over this person and who they are, essentially.
Could it be someone who claims to have a right to inherit the home? Someone else who can see the ghosts? We'll just have to wait and see.
Past episodes have occasionally spent time diving into the backstories and deaths of the house's ghosts, and Season 3 is no exception. Star Laurence Rickard has stated the episode about Georgian noblewoman Kitty (Lolly Adefope) will "break your heart".
Actor Laurence Rickard's headless Tudor, Humphrey, is also expected to get a bit more attention. He said:
Humphrey is more focal this time round and there's a bit of exploration for him as a character, and also a little bit of what was happening in his life. It was tremendously good fun and quite a departure from what we've done with that character before.
It was also mentioned that Season 3 would show us a little more about Alison's family – so that might be in line with the idea that the unexpected guest is someone who could have more right to the inheritance. Again, though, that's all speculation.
An episode summary has been offered for the first episode, "The Bone Plot". It says:
When a historical documentary team comes to film at Button House, Alison and the ghosts are shocked to discover that the assassination plot they're exploring involves one of their own.
Other episode titles are "A Lot to Take In", "The Woodworm Men", "I Love Lucy", "Something to Share?", and "Part of the Family".
Who's in Season 3 of Ghosts?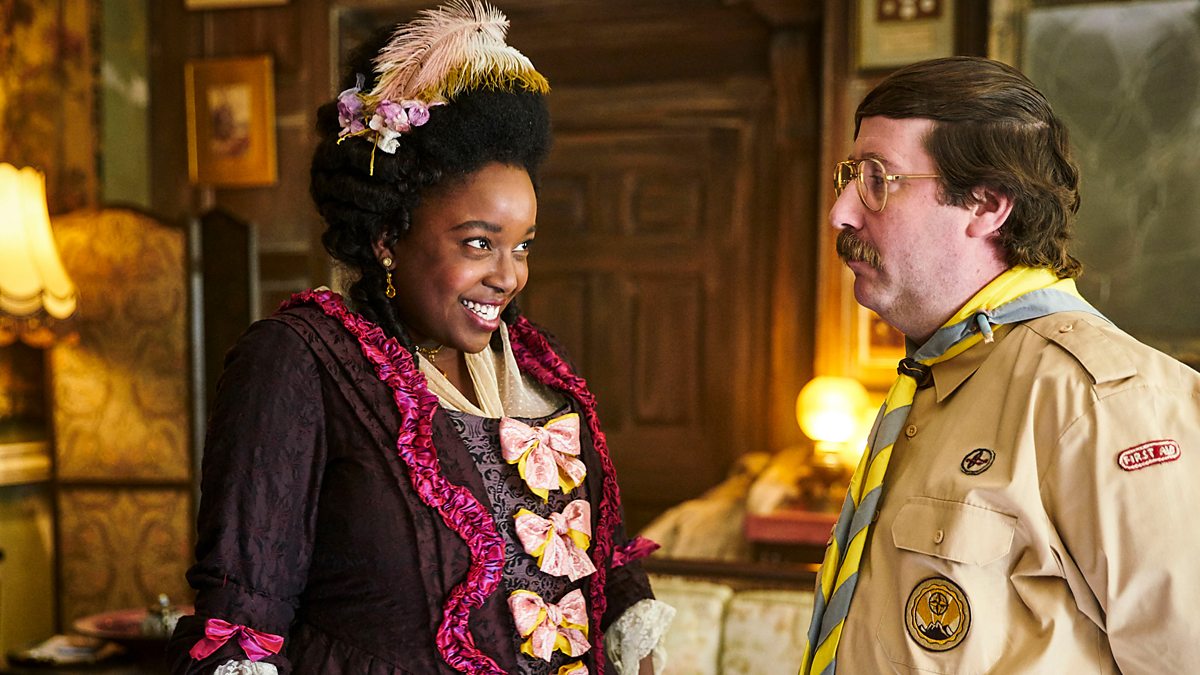 In Season 3, we'll see Charlotte Ritchie and Kiell Smith-Bynoe returning as Alison and Mike, the living humans.
All the regular ghosts will be returning, too. They are: Martha Howe-Douglas as Lady Fanny Button, Mathew Baynton as Thomas Thorne, Lolly Adefope as Kitty, Laurence Rickard as Robin the Caveman, Ben Willbond as The Captain, Katy Wix as Mary, and Jim Howick as Pat Butcher.
We've yet to see announcements about guest stars.
When Does Season 3 of Ghosts Premiere? And Where Can I Watch It?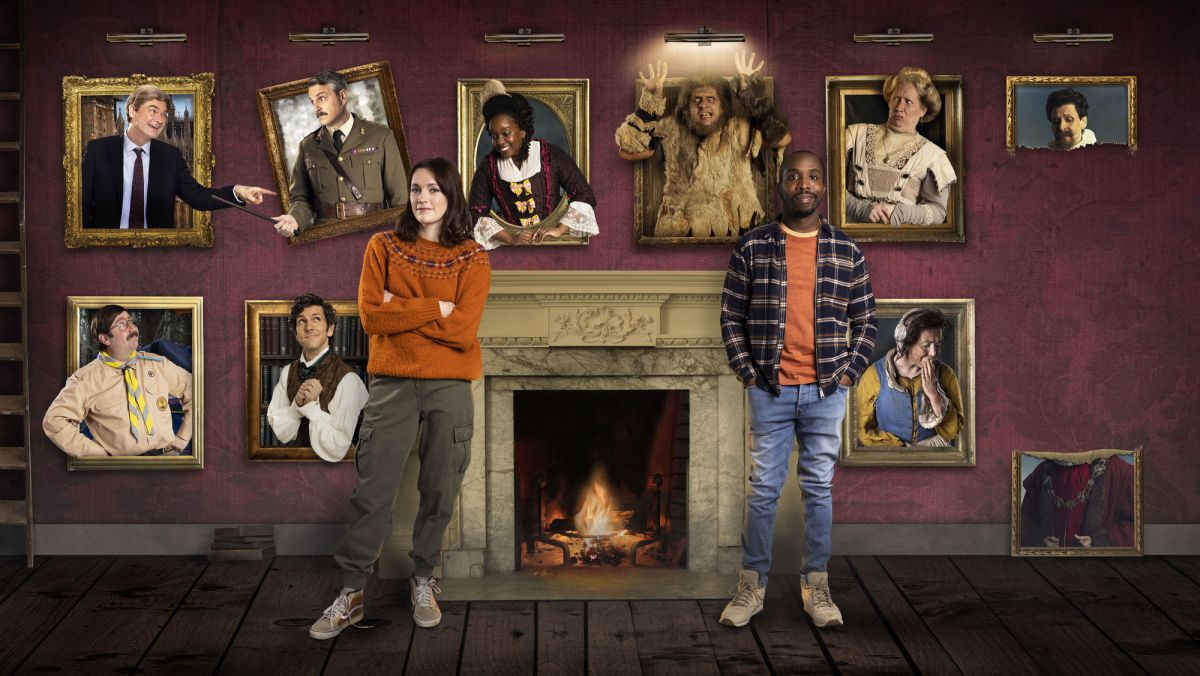 In the UK, season 3 of Ghosts premiered on August 9th (a Monday) on BBC1.
In the US, seasons 1-3 are now available through HBO Max.
What About the American Adaptation of Ghosts?
In the US, CBS has adapted Ghosts for the American market. It will air on Thursdays beginning this autumn. There are a couple of key differences that might make this interesting to viewers of the original British version:
The ghosts may have slightly different backstories, given the differences in the history of the two countries.
The US version will need a lot more story to fill all those episodes. British sitcoms generally have 6-7 episodes/season, while network TV in the US usually does 20-24 episodes (cable and streaming are obviously very different in that regard).
You can check out the trailer for the American adaptation below:
https://www.youtube.com/watch?v=x75-44uxWpQ
Will You Be Tuning in for Season 3 of Ghosts?
Are you looking forward to season 3 of Ghosts? Will you check out the American adaptation? Let us know what you think in the comments!