Death in Paradise Season 12: Premiere Date & Where to Watch (US)
In some cases, we earn commissions from affiliate links in our posts.
Last Updated on January 19, 2023 by Stefanie Hutson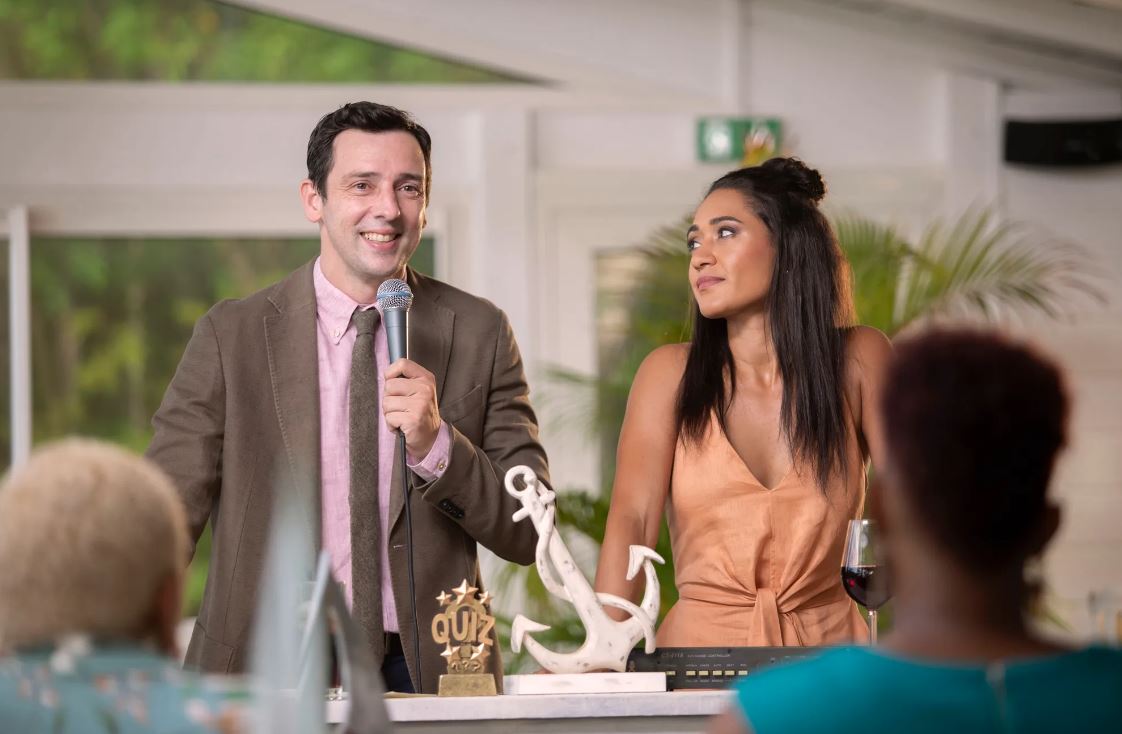 Though season 11 of Death in Paradise only just made it to the US, many have been asking: Will there be a season 12 of Death in Paradise? The good news? The answer is YES. Season 12 was ordered at the same time as season 11.
The even better news? There's going to be another Christmas special, too!
Editor's Note: The Christmas special has now aired in both the US and the UK.
RELATED: 20+ British TV Shows Like Death in Paradise
What's Happening on Death in Paradise in Season 12?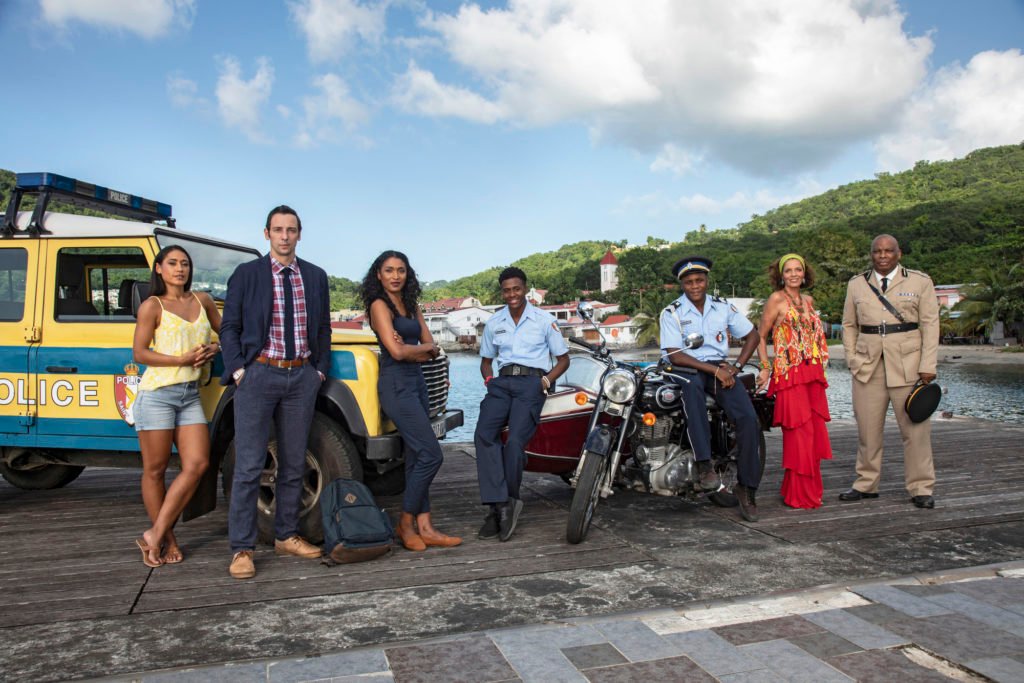 Season 11 ended with some unanswered questions, and while we don't want to spoil anything for those who aren't caught up, season 12 will surely have to address those issues. Commissioner Selwyn Patterson's storyline was left at a particularly juicy spot, with him learning a big secret.
We also expect there will be more on Neville's ongoing search for love – but since Ralf Little has said in interviews that producers don't ever want to see his character too happy, we expect he probably won't have too much lasting success. Perhaps he'll get to find a bit of happiness when they're ready to switch detectives again.
It's been confirmed that Ralf Little will be returning in series 12, though there's been no word on whether he'll stay the entire season or how many seasons he'll do in total. Season 12 will be Little's fourth season on Death in Paradise, and if he carries on to season 13, he'll be the longest-serving DI of the series. Luckily, he's gotten considerably less annoying since his first few episodes.
When Does Season 12 of Death in Paradise Air (& Where Can I Watch It in the US)?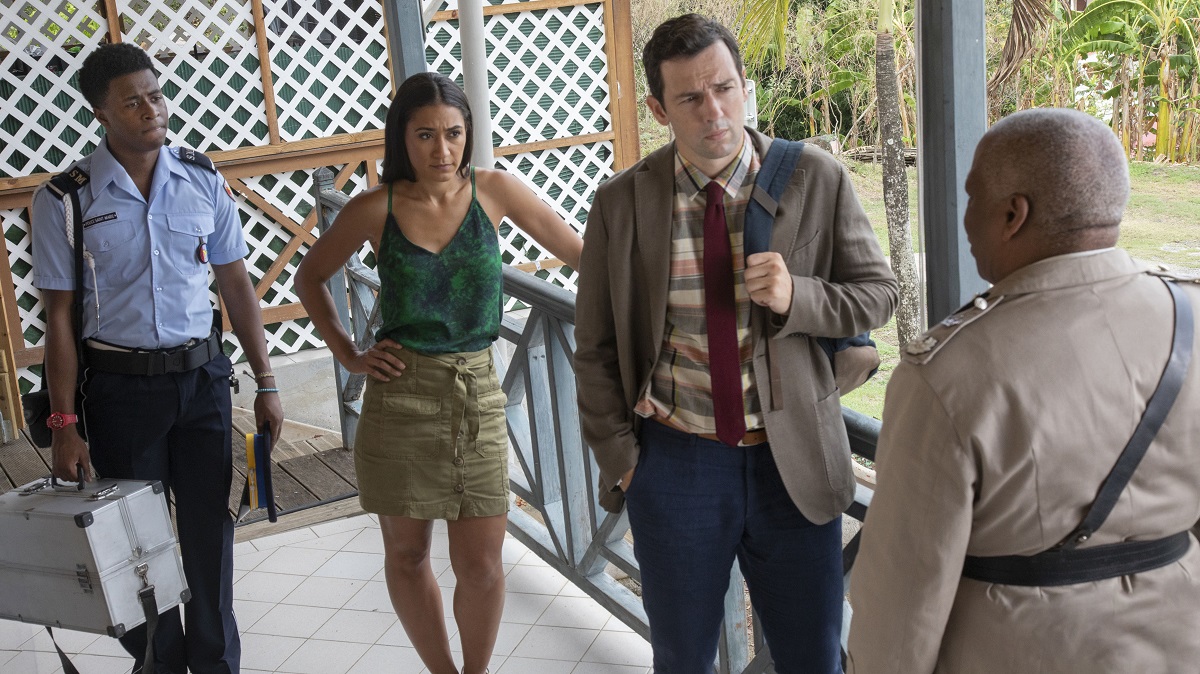 Season 12 of Death in Paradise begins filming in Guadaloupe in May 2022. In the UK, the new season began airing on 6 January 2023, and the Christmas special aired on 26 December 2022.
In the US, the new season 12 of Death in Paradise will premiere on February 3rd, 2023.
The new season will have 8 hour-long episodes (excluding the Christmas special).
RELATED: Where is Death in Paradise Filmed?
Who's in Season 12 of Death in Paradise?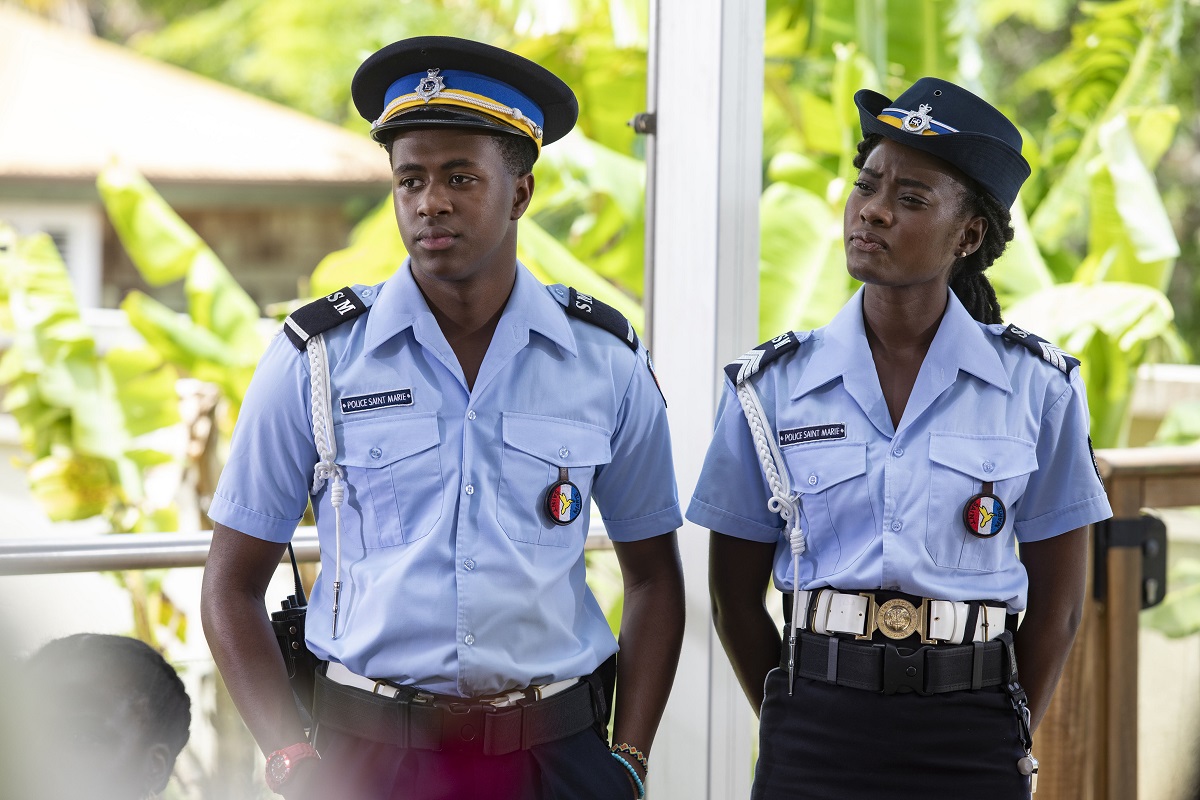 In season 12 of Death in Paradise, we'll see the return of Ralf Little as DI Neville Parker, along with Don Warrington as Commissioner Selwyn Patterson and Elizabeth Bourgine as Catherine Bordey.
New(er) characters Marlon Pryce (Tahj Miles) and Naomi Thomas (Shantol Jackson) will also be back. Voluntary officer Darlene Curtis (Ginny Holder) was another fantastic addition in season 11, and she's also back for season 12.
Guest stars this season will include Robert Webb (Peep Show, Back), Hakeem Kae-Kazim (Black Sails), Christopher Villiers (Top Secret!), Kevin Eldon (Sanditon), Amit Shah (Happy Valley), Jo Hartley (After Life), Barney Walsh (The Larkins), John Michie (Coronation Street), Fiona Button (The Split), Okorie Chukwu (Kate & Koji), Gamba Cole (The Outlaws), Cara Theobald (Downton Abbey), Jo Martin (Doctor Who), and Chelsea Edge (I Hate Suzie).
Meanwhile: Consider the Death in Paradise Books
While quite a few British TV mysteries are based on books, Death in Paradise is one of the rare exceptions where the books are actually based on the television series. While some shows make book adaptations of existing episodes (like the books for The Good Life/Good Neighbors or Rosemary & Thyme), the Death in Paradise books offer totally new mysteries. It's like watching lost, un-aired episodes.
The best part? So far, all the Death in Paradise novels are about DI Richard Poole. If you find yourself missing the original DI, these books are a great way to enjoy him a little longer. Though we haven't worked our way through all of them just yet, it would be wonderful if the character finally got a happy ending.

The Death in Paradise novels are written by Robert Thorogood, creator of Death in Paradise. You can view them all below – and fair warning, the format availability could be better. Not every book is available in all the standard formats.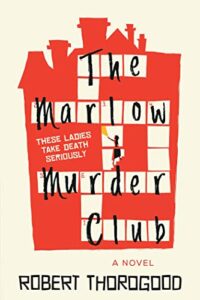 More recently, Thorogood has also released another cozy mystery novel, the first in what's to become a series of books. The first entry in the series is called The Marlow Murder Club, and it follows the sleuthing adventures of 70-something Judith Potts. As I read, I can't help but picture Miriam Margolyes in a TV adaptation – though Dawn French could also be fantastic, aged up a bit.
Given the recent success of Richard Osman's Thursday Murder Club series, I would imagine Robert Thorogood's series will also prove popular – and maybe it will also get a screen adaptation of some kind.
Stay Tuned for More on Season 12 of Death in Paradise
Even though we don't always enjoy all the inspectors equally, Death in Paradise is still a nice, light series that's always fun to come back to. We can't wait to see what's in store for season 12.