Coming Soon: A Giveaway to Celebrate 10,000 Facebook Fans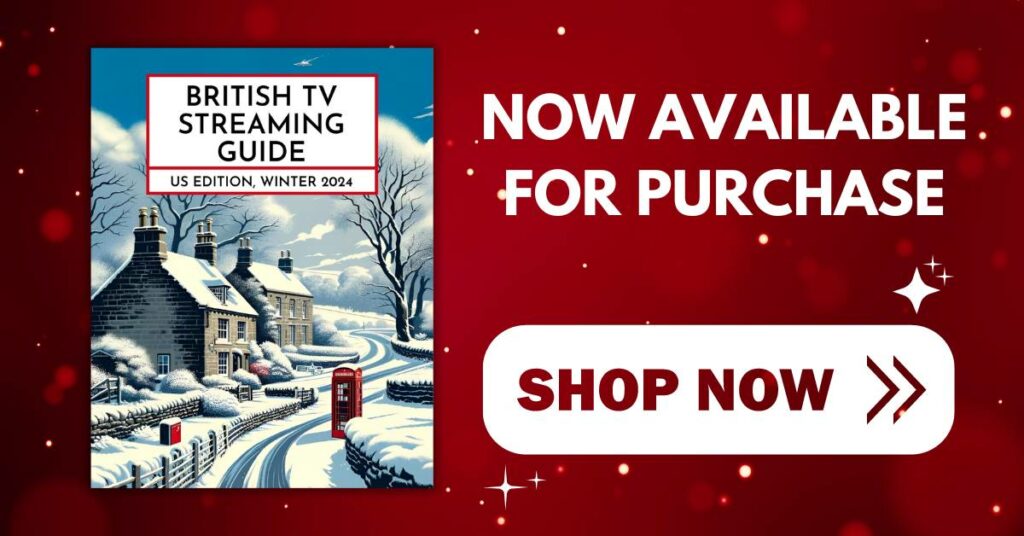 The British TV Streaming Guide: US Edition, Winter 2024 is now available. Get yours HERE.
In some cases, we earn commissions from affiliate links in our posts.
Last Updated on May 2, 2017 by Stefanie Hutson
As I write this, I Heart British TV has around 9500 Facebook fans and we're quickly approaching 10,000. Once we reach that point, we're going to have a giveaway to celebrate. Now, because I know what junkies some of you are, one of the prizes is going to be a region-free DVD player.
"What's a region-free DVD player?" I'm sure some people are asking. You can click here to get the long explanation and details on where you can buy one, but the short answer is that it's a DVD player that works just like any other, except that it lets you play both US DVDs AND imported DVDs with regional encoding (like those that come from the UK). It's currently the ONLY way to access a lot of wonderful British shows, so it's a great item for any hardcore British TV fan.
Of course, once you have a region-free DVD player, you'll surely want some DVDs to play on it. So, on top of the region-free DVD player, we'll be giving away at least one DVD set for a show that's otherwise difficult to find here in the US. To help us decide, vote for your favorite below. I've included show descriptions underneath the poll in case you're not familiar with all of them.
[yop_poll id="1″]
The Good Life – On his 40th birthday, Tom Good decides to drop out of the rat race so that he and his wife can lead a self-sufficient lifestyle on their suburban plot (much to the chagrin of their upscale neighbors, Jerry and Margo). 1970s, comedy.
Goodnight Sweetheart – An ordinary TV repairman accidentally time travels to 1940s London and begins to carry on a second life there. 1990s, comedy.
Stay Lucky – A small-time London gangster moves up north to begin a new life in Yorkshire. 1980s-90s, drama/comedy.
Friday Night Dinner – Each week, two sons return home for a family dinner – and each week, something goes horribly awry. Current, comedy.
Take the High Road – This Scottish soap follows the lives of the residents of the small village of Glendorrach. Though there are thousands of episodes the box set features the first 60. 1980s, soap opera.
Penelope Keith's Hidden Villages – This delightful show features actress Penelope Keith as she travels to some of the United Kingdom's most picturesque villages. Current, travel.
And in parting, a video…
To give you just a little taste of one of these potential prizes (and because I felt this post needed a little brightening up), I give you –  preview for Penelope Keith's Hidden Villages.