Can You Get BritBox on Amazon Fire Stick or Fire TV?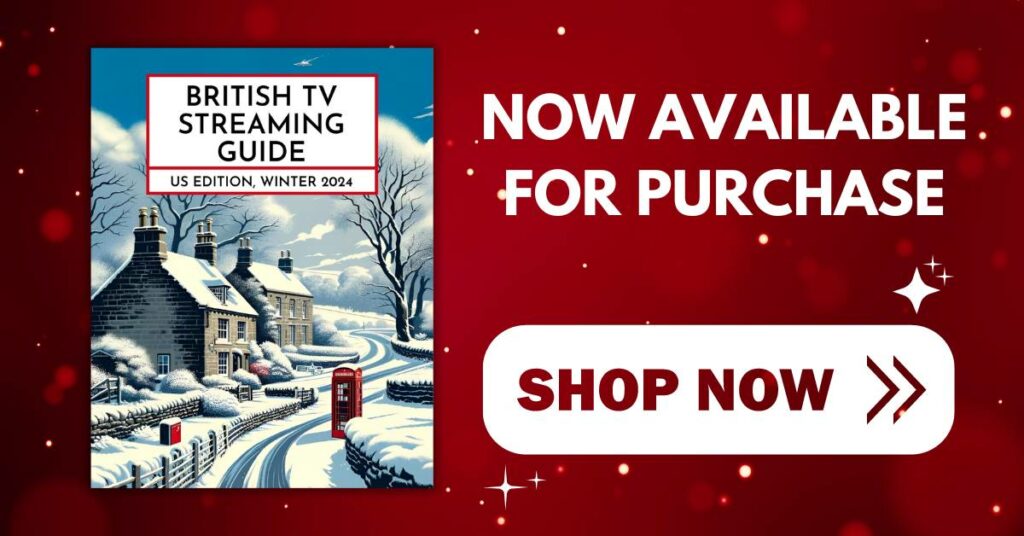 The British TV Streaming Guide: US Edition, Winter 2024 is now available. Get yours HERE.
In some cases, we earn commissions from affiliate links in our posts.
Last Updated on October 19, 2017 by Stefanie Hutson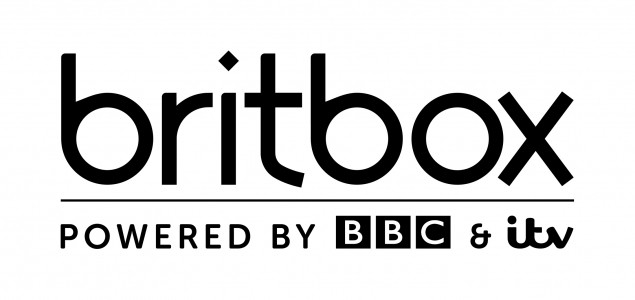 I've gotten quite a few messages lately from people who say, "I have an Amazon Fire Stick. Can I get BritBox on my Fire Stick?" For the first several months BritBox was out, the answer was no. BritBox was initially available on just a few devices, and they quickly expanded to their current offerings: "web, Apple TV (4th Generation or Airplay to older models), Roku, iPhone, iPad, Chromecast, and Android devices."
So How Do I Get BritBox on My Fire TV or Fire Stick?
Although Fire Stick and Fire TV owners still can't download a separate BritBox app and subscribe directly at BritBox.com, there IS an entirely separate BritBox channel at Amazon. It costs the same as a normal BritBox subscription, but instead of subscribing at BritBox.com, you click here to visit Amazon and sign up for a channel subscription. Then, you'll be able to watch BritBox on your Fire Stick or Fire TV just as you'd watch any other Amazon programming. There's a 7-day free trial, so if you don't like it, you're not obligated to pay for it.
In order to watch BritBox on your Fire Stick or Fire TV, you DO have to have an Amazon Prime subscription. That probably won't be a problem for most Fire TV and Fire Stick owners, but if you've let your subscription lapse, you'll have to renew it to get BritBox. Of course, the upside to that is that it also gets you a year of free shipping plus a lot of great "free" content from Prime Streaming. Having a Prime Membership also enables you to subscribe to Acorn TV through Amazon, which is another possible perk if you've not already tried it. Between the two services, you'd have access to roughly 500 British programs on Amazon (individual programs, not episodes).
If you're not sure whether you have an Amazon Prime membership, no worries. If you attempt to subscribe to BritBox on Amazon, they'll tell you up front whether you'll also need to subscribe to Prime. Prime has a 30-day trial for new users, so you aren't stuck with it if you decide to cancel BritBox – you just have to make sure to cancel Prime, too.
There's another catch, too, if have any desire to watch through BritBox.com. Unfortunately, BritBox.com memberships and Amazon.com BritBox memberships are 100%, completely, entirely separate. If you subscribe to both, you'll get billed twice. The Amazon channel is managed by Amazon, and BritBox manages the subscriptions for people who sign up directly with them. If you have one, it doesn't let you watch through the other. Then again, if you have an Amazon BritBox subscription, you can log into the Amazon website or Amazon app to stream BritBox content, and if you have a Roku in another room, you can watch your Amazon BritBox subscription through the Amazon app on Roku. So – you're not truly unable to watch it through other methods, you just have to do it a little differently.
There is an upside to BritBox on Amazon, too. Amazon's streaming is some of the fastest and most reliable around. I've heard of some people having streaming issues with their direct subscriptions to both BritBox and Acorn, and while I'm not sure if those persist or happen to many people, using Amazon may give you increased performance. Amazon is also very good at adjusting the quality of the image based on your connection speed, and I'm not sure if BritBox and Acorn subscriptions do that, or to what extent they do it. If you have relatively slow internet, you *might* see some improvement by subscribing to them through Amazon.
One Last Catch – But Hopefully a Temporary One
Unfortunately for Fire Stick and Fire TV owners, BritBox on Amazon doesn't currently have the full catalog of BritBox offerings. There are some random episodes missing (a couple episodes of Cracker, for instance) and I'm not really sure why. After my last post on this topic, I did receive a message from their PR contact and he said they were aware of the issue and hard at work on a solution. Unfortunately, that was almost two months ago and the problem hasn't been fixed – so who knows how long it will be before they get it fixed.
So this is the big question – given the catches is it worthwhile to get BritBox through Amazon? For some people, it's a definite yes. If you have a Fire Stick or Fire TV and you already have an Amazon Prime membership, it's definitely the easiest way to enjoy BritBox's programming.
On the other hand, if you've allowed your subscription to lapse and you don't get much value out of Prime membership, there's another option you may not have considered – just buy a Roku. We've written an introduction to the Roku here, along with some guidance on selecting a model that works for you.  They have streaming devices starting at less than $30. That's a $70 savings over the price of a Prime membership, and the Roku would allow you to subscribe directly with BritBox and get the BritBox Roku channel.
Vital Links:
I know this is a bit long, but hopefully, we've given you some insight into your options and the pros and cons of each. Feel free to leave us any questions you might have in the comments.