Call the Midwife Season 9: Release Date & Where to Watch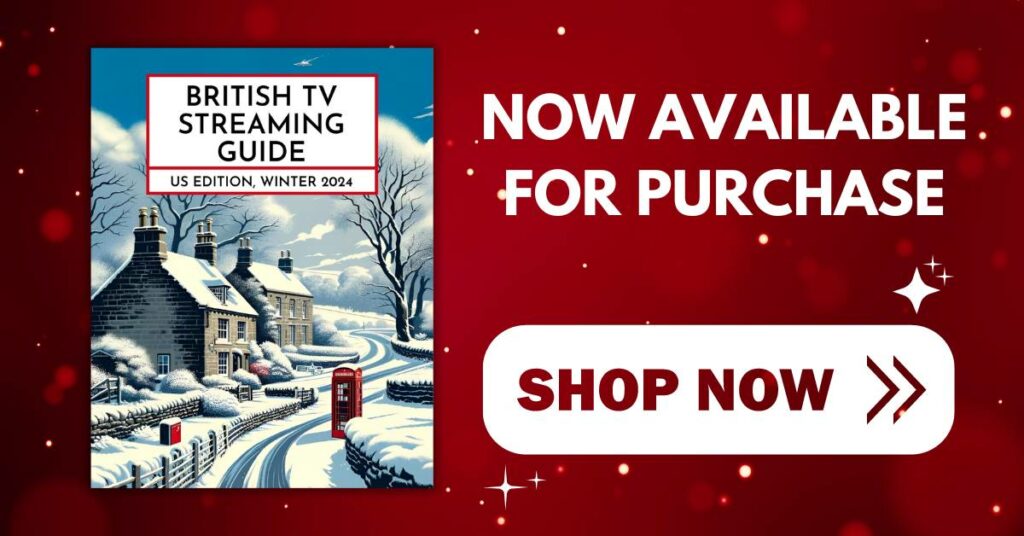 The British TV Streaming Guide: US Edition, Winter 2024 is now available. Get yours HERE.
In some cases, we earn commissions from affiliate links in our posts.
Last Updated on January 2, 2020 by Stefanie Hutson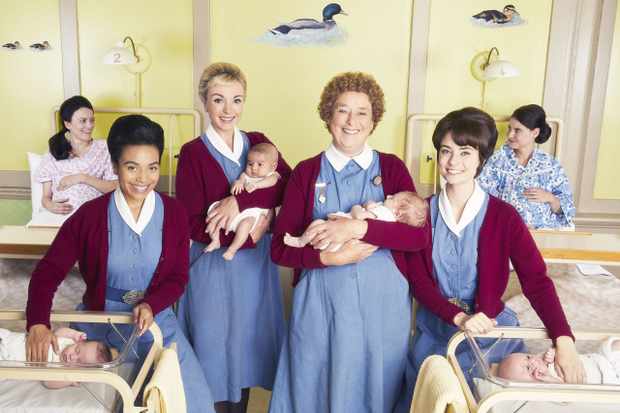 If you've been dying to get back to Nonnatus House, you're in luck! We're fast approaching the Call the Midwife Season 9 release date.
When Does Season 9 of Call the Midwife Air, & Where Can I Watch It?
In the UK, Series 9 will begin airing on 5th January 2020. The new season will have 8 hour-long episodes, not including the Christmas special that aired back in December.
In the US, expect to see it on PBS after the 29th of March. Local listings can vary, so check with your local PBS affiliate to verify the precise time. It's unknown whether it will make its way to Netflix along with the others, but we would expect that to happen sometime after the PBS air date.
The truly wonderful news is that Call the Midwife has been re-commissioned through Series 11, so there will be at least two more seasons to look forward to after this one.
No one knows how long it will continue after that, but we do know that the 1970s were a transformative time in terms of how and where babies were born in the UK. It's definitely not a series that could continue in its present form up through present day.
What's Happening in Season 9 of Call the Midwife?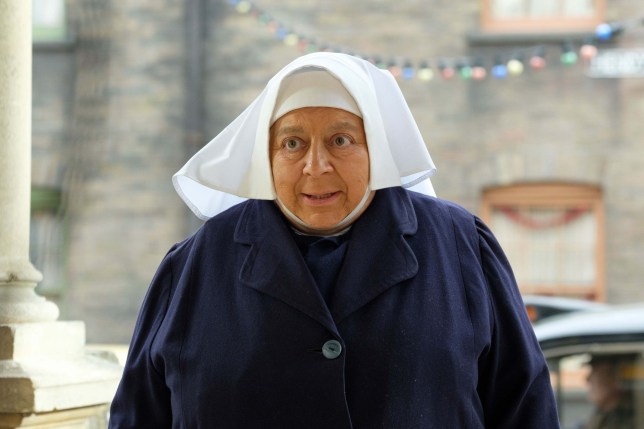 After the 2019 Call the Midwife Christmas special, we see the team returning to Poplar. In the words of writer Heidi Thomas:
As the unfamiliar terrain of the Hebrides stretches the team to the utmost at Christmas, their return to Poplar sees them braving a landscape that feels suddenly unfamiliar. Budgets are being cut, and hospitals reorganised. Terraced houses are being demolished, and traditional family structures torn apart. There are wrecking balls everywhere, and it's up to Sister Julienne, and the midwives and medics of Nonnatus House, to help find a way out of the rubble. When they themselves come under threat, their job becomes even harder.
By Series 9, we find ourselves in 1965, and the women of Nonnatus House (and of course, Dr. Turner) are dealing with patients facing cancer, diphtheria, dementia, fistula, and homelessness.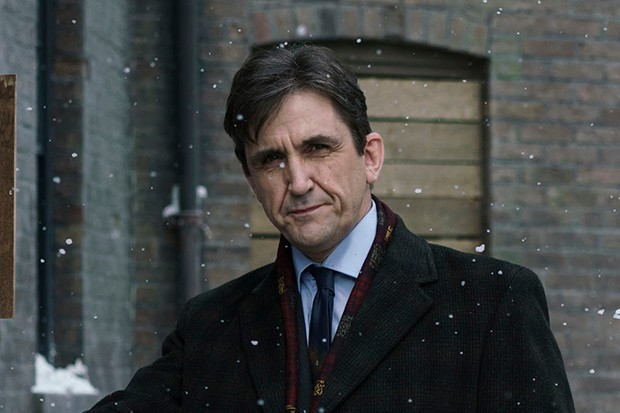 Episode 1
The series opens in 1965 with the nation mourning the loss of Winston Churchill. It's a sign we're entering a new era of change, and the midwives won't be immune to that. Episode 1 sees Dr. Turner and Nurse Crane struggling to deal with an outbreak of diphtheria. At the same time, Fred finds a baby in a dustbin, and everyone scrambles to find the mother.
Episode 2
In this episode, we see the Nonnatus House ladies during Lent and the leadup to Mother's Day. Aside from giving up cigarettes and sugar, someone has also been stealing their milk. When they catch the young thief, she explains she's stealing it for her pregnancy. With some investigation, they find out it's not her first pregnancy as claimed, and she's also suffering from a sexually-transmitted disease.
On a more happier note, a romance is blooming…
As for us, we'd love to see Nurse Trixie pursuing her talent in medicine. She's been a stable presence throughout, and she's shown real aptitude for her vocation. Perhaps we'll see her embracing that and becoming more of a leader or even a doctor?
When asked about the struggles characters will face in Season 9, executive producer Pippa Harris said:
I don't want to go into too many details and ruin anything, but there are certainly personal dilemmas and choices for Lucille and Valerie, and Sister Julienne comes up against something she has very little control over. It's interesting to watch her for once not quite know where to turn.
Who's Returning for Season 9 of Call the Midwife?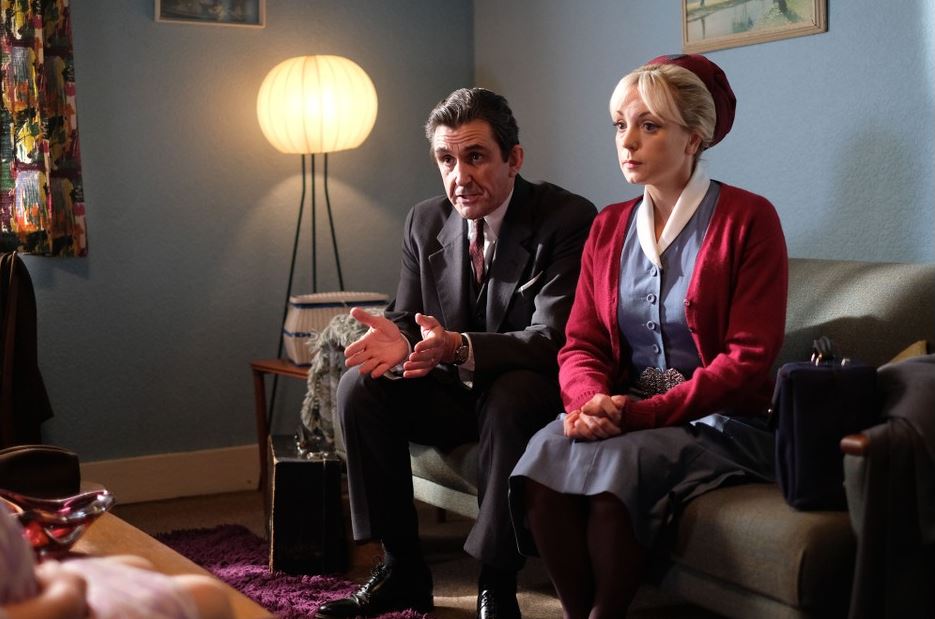 Creator Heidi Thomas said of the new season, "In series nine there's nobody new. The cast has been very stable, which is nice because I get to know them all well. And they are like a family."
Having debuted in the 2018 Christmas special, Miriam Margolyes is back as Mother Mildred. Also returning to the show for the Christmas special and for series nine are Jenny Agutter (Sister Julienne), Helen George (Trixie), Linda Bassett (Nurse Crane), Judy Parfitt (Sister Monica Joan), Fenella Woolgar (Sister Hilda), Ella Bruccoleri (Sister Frances), Laura Main (Shelagh Turner), Jennifer Kirby (Valerie), Leonie Elliott (Lucille), Stephen McGann (Dr Turner), Max Macmillan (Timothy), Cliff Parisi (Fred), Annabelle Apsion (Violet), Georgie Glen (Miss Higgins), Trevor Cooper (Sgt Woolf) and Daniel Laurie (Reggie).
We'd love to see Miranda Hart back as Chummy, but it looks like we may be out of luck for now.
Read the Books that Inspired Call the Midwife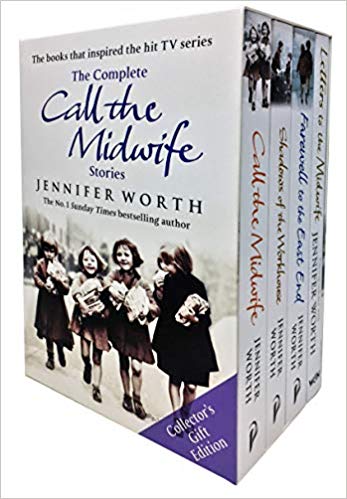 If you haven't already, now's a great time to read the books that inspired this long-running drama. You can get the complete series HERE.
Will You Be Watching Season 9 of Call the Midwife?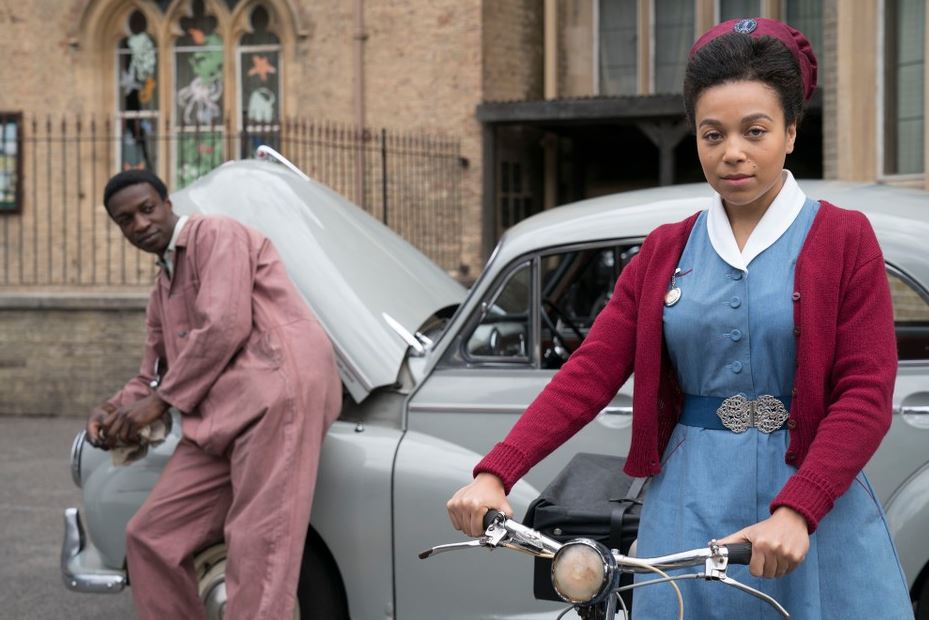 Given that it's a perennial favourite around here, I'd guess more than a few of our readers will be tuning in when the series becomes available locally. Will you be one of them? Do you still love the show as much as it did when it all began? Share your thoughts in the comments!