British TV Shows & Movies on Topic: A New Streaming Service for Fans of International TV
In some cases, we earn commissions from affiliate links in our posts.
Last Updated on October 9, 2020 by Stefanie Hutson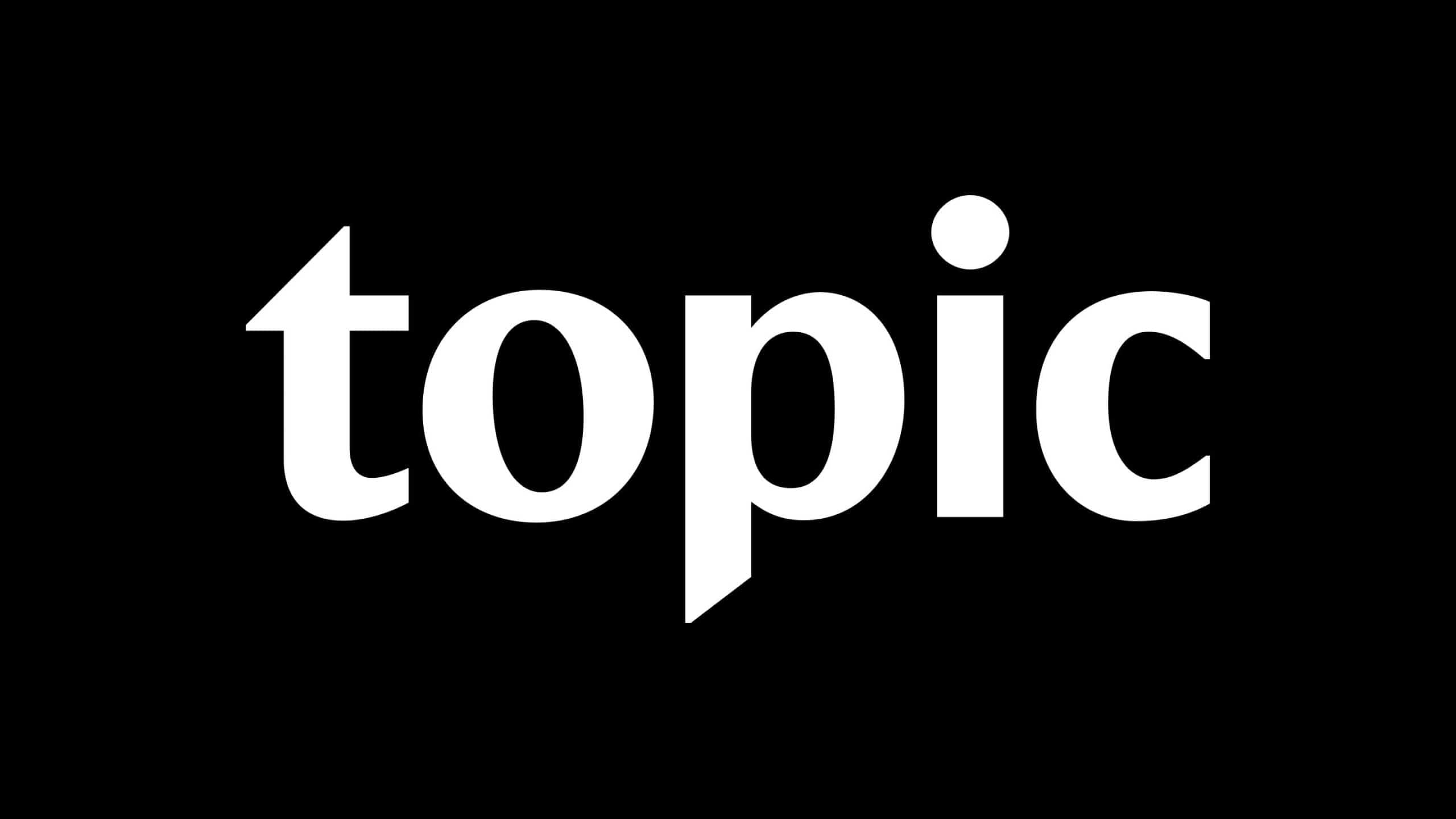 If you're one of those people who likes to rotate your British TV streaming services, we've got a new one for you to add into the mix. Topic is a new streaming channel from the folks at First Look Media, and it launched in late 2019. If we had to compare it to another streaming service, it's probably most like a less-premium version of Sundance Now. They offer an eclectic mix of programming from quite a few countries, including the UK.
British Shows on Topic's Streaming Channel
Topic doesn't have nearly as much British content as services like PBS Masterpiece, Acorn TV, and BritBox, but that's to be expected. They don't claim to specialise in British television. Alongside their British shows, you'll see options from a number of often overlooked countries (as far as TV is concerned) like Tunisia, Thailand, Israel, South Korea, Somalia, Serbia, Romania, Senegal, the Philippines, Pakistan, Morocco, Iran, Colombia, Bulgaria, and Brazil – not a lot from any one country, mind you, but enough to make things interesting.
Some of the British content on Topic is going to leave you thinking, "Oh great, that again." A number of their offerings are the same old things we've all seen floating around the various services for years. However, there are also some new ones, including several great factual programmes we've only been able to find over in the UK until now.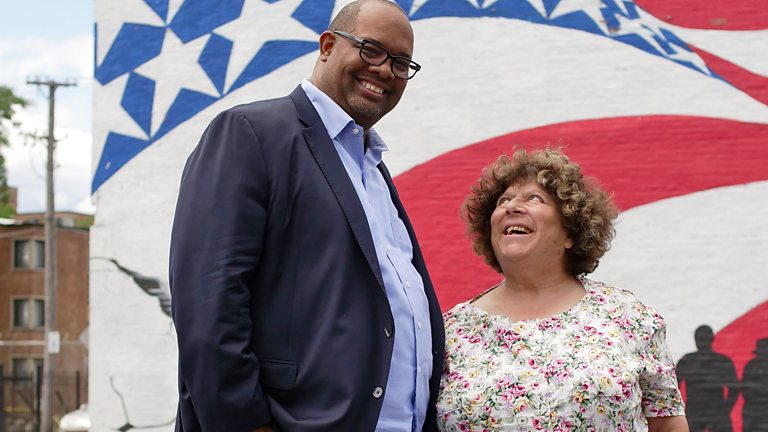 Miriam's Big American Adventure – Miriam Margolyes (Call the Midwife, Bucket) sets off on a fun and entertaining road trip around the United States. She begins in Chicago before moving on to an Indiana summer camp and a prison in Ohio. In the final entry, she ponders whether the United States is actually "the Divided States". It's definitely more of an "inquiry" than a travel show, but it's entertaining nonetheless.
Capital – On Acorn TV for ages now, this miniseries follows the residents of a London Street after they start getting mysterious postcards saying, "We Want What You Have".
Wuthering Heights – This artsy 2012 adaptation of Brontë's classic stars James Howson and Kaya Scodelario as an older Heathcliff and Cathy, with Solomon Glave and Shannon Beer as younger version of themselves. Reviews of this nontraditional retelling were mixed, but it's a must-watch for anyone who enjoys Brontë.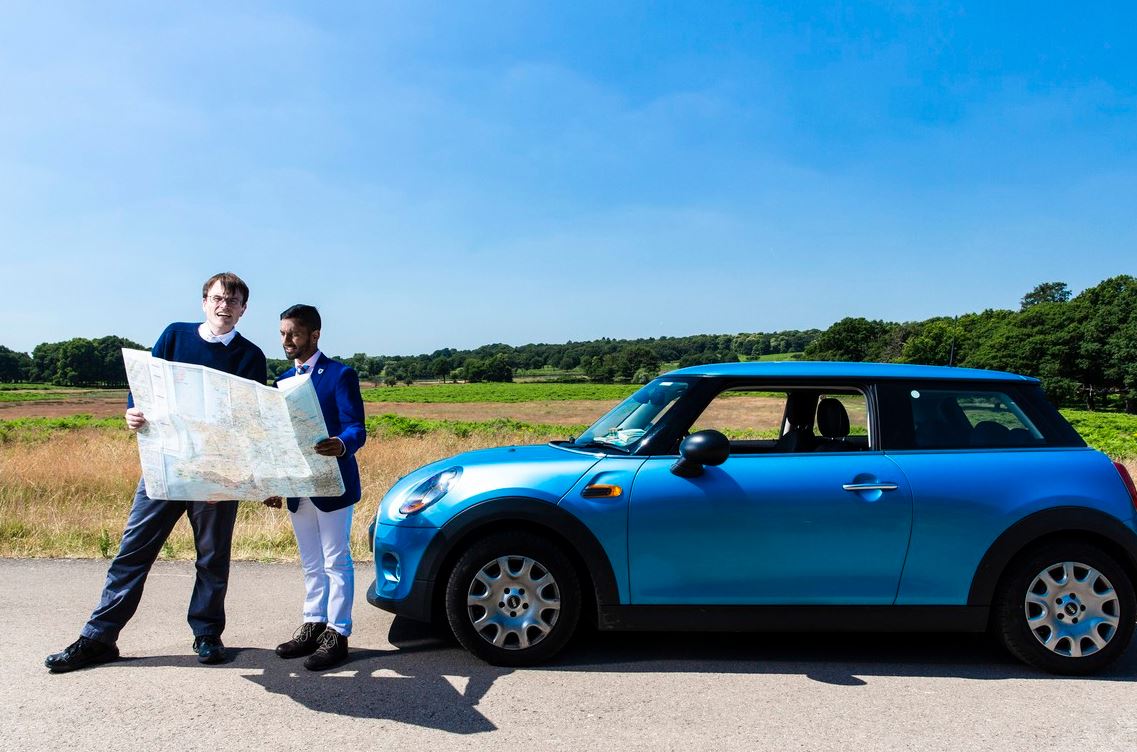 Monkman & Seagull's Genius Guide to Britain – This fun travel series originally aired on BBC Two in the UK, and it follows a couple of quiz show champions as they visit some of the country's greatest triumphs of science and engineering. If you enjoy great scenery and more insight into the way things work, you'll love this one. One episode is dedicated to each of the four countries of the UK.
Jamie's American Road Trip – In this series, Jamie Oliver travels around the US to discover its food – including stops in Wyoming, New York, Louisiana, LA, Georgia, Florida, and Arizona.
Jamie's Food Escapes – Jamie Oliver visits Marrakesh, Andalucia, Stockholm, Venice, the French Pyrenees, and Athens to experience their unique foods and cultures.
Jamie's Super Food – Jamie Oliver travels the world in search of super foods in their native homelands.
Shut Up & Play the Hits – This music documentary takes a look at the last days of LCD Soundsystem.
Pulp: A Film About Life, Death and Supermarkets – This rock documentary follows the Britpop band Pulp as they head back to Sheffield for one last concert.
Song of Granite – This documentary takes a closer look at Joe Heaney, a shy boy born in a remote Irish village who would later grow up to become one of the country's most loved traditional vocalists.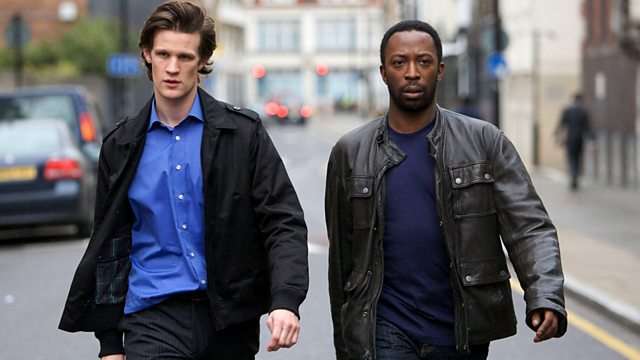 Moses Jones – After a body is discovered in the Thames, DI Moses Jones investigates possibilities of witchcraft in London's Ugandan exile community. Shaun Parkes (Line of Duty, Hooten & the Lady) stars as DI Moses Jones, with Matt Smith (Doctor Who) and Dennis Waterman (New Tricks) in supporting roles.
Louis Theroux's Altered States: Choosing Death – In this hour-long documentary, Louis spends time with individuals facing the decision to end their own lives.
Louis Theroux's Altered States: Take My Baby – In this hour-long documentary, Louis heads to the open adoption state of California, where he talks with women handing over their babies to families paying tens of thousands of dollars.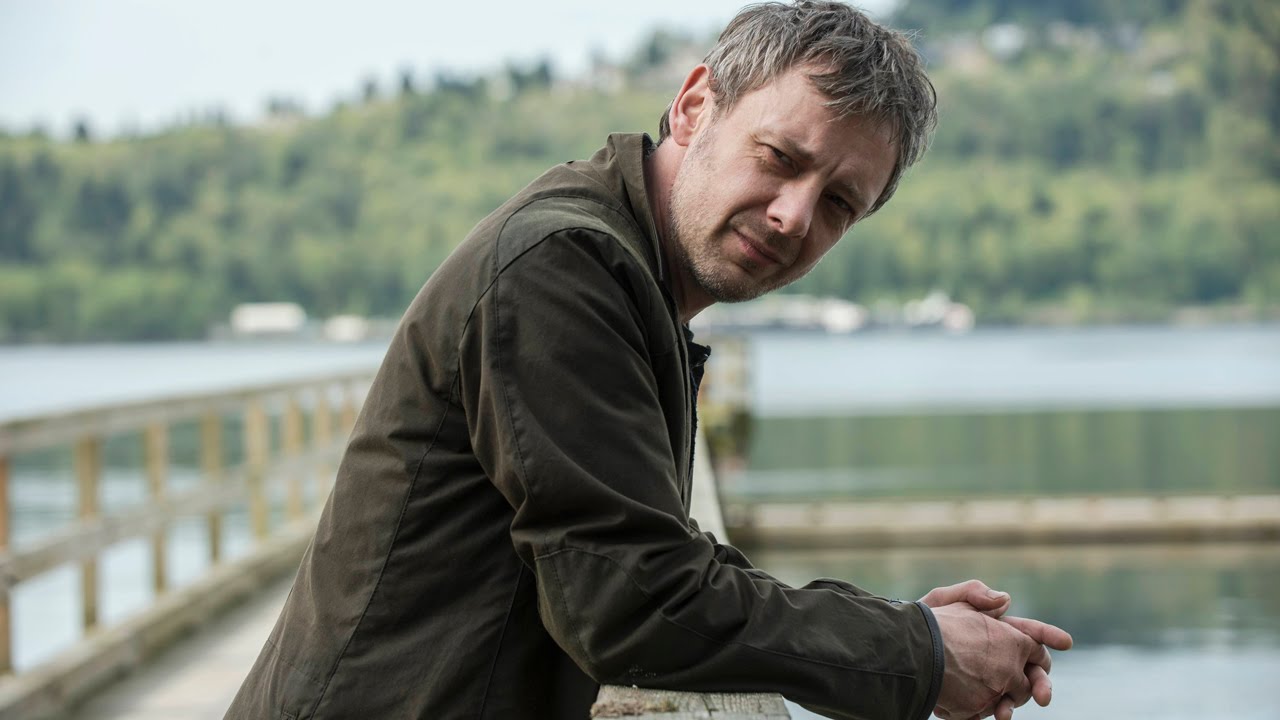 Intruders – John Simm (Life on Mars) stars in this supernatural drama about a secret society that chases immortality by taking over the bodies of others.
Getting High for God? – This hour-long documentary follows Mawaan Rizwan as he explores whether drugs can bring you closer to your maker.
How Gay is Pakistan? – Though it's illegal to be homosexual in Pakistan, the country has a growing gay community. Mawaan Rizwan takes a look at what life is like for gay Pakistanis.
B.B. King: The Life of Riley – This documentary takes a look at the life and career trajectory of famed musician B.B. King.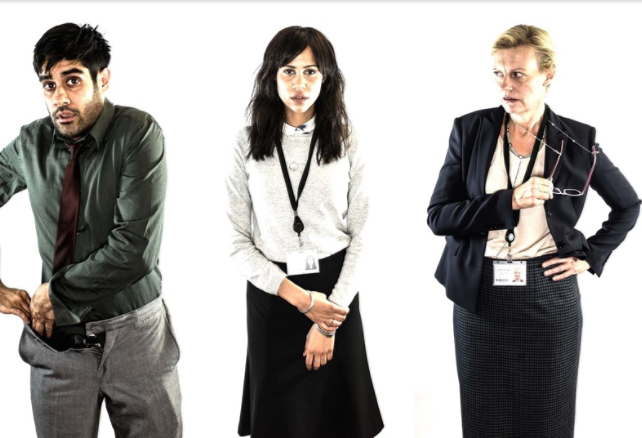 Not Safe for Work – Also available on BritBox, this British comedy follows a young woman who reluctantly allows herself to be transferred to work in a civil service job in Northampton.
Biggie & Tupac – English documentarian Nick Broomfield conducts this intense investigation into the unsolved murders of two rap musicians called Biggie Smalls and Tupac Shakur, and his evidence points to involvement of the LAPD and an imprisoned recording executive, Marion Knight.
The Sunshine Makers – This documentary shares the untold story of Nicholas Sand and Tim Scully, a duo at the heart of the 1960s LSD/counterculture movement in America.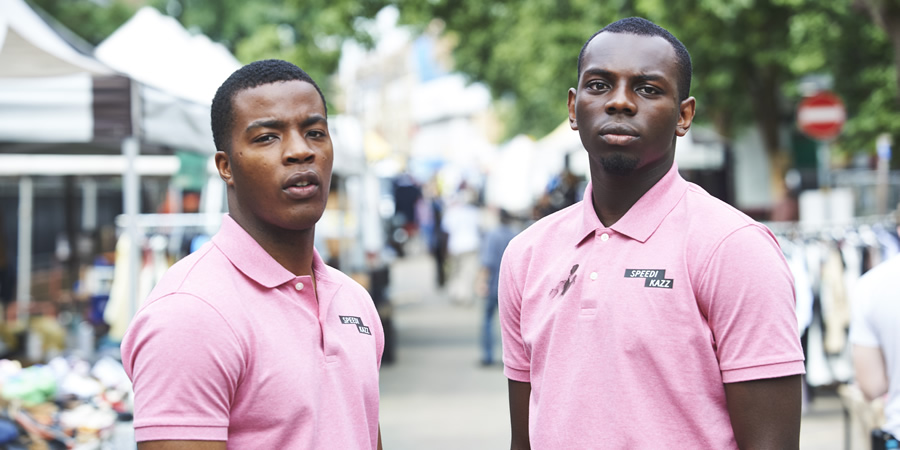 Enterprice – In this BBC Three sitcom, a couple of young entrepreneurs in South London attempt to launch their new delivery service, Speedi-Kazz.
The Office – Though it's already free with a Prime Video subscription (as of early 2020), this British sitcom classic follows the lives of employees at a paper merchant in the middle of England.
Exile – John Simm (Life on Mars) stars in this dramatic miniseries about a journalist who returns home to care for an ailing father, finding evidence of a terrible crime when he does. You can also find this one on PBS Masterpiece.
Against the Law – This factual drama follows a 1950s court case that helped bring on the decriminalisation of homosexuality in England.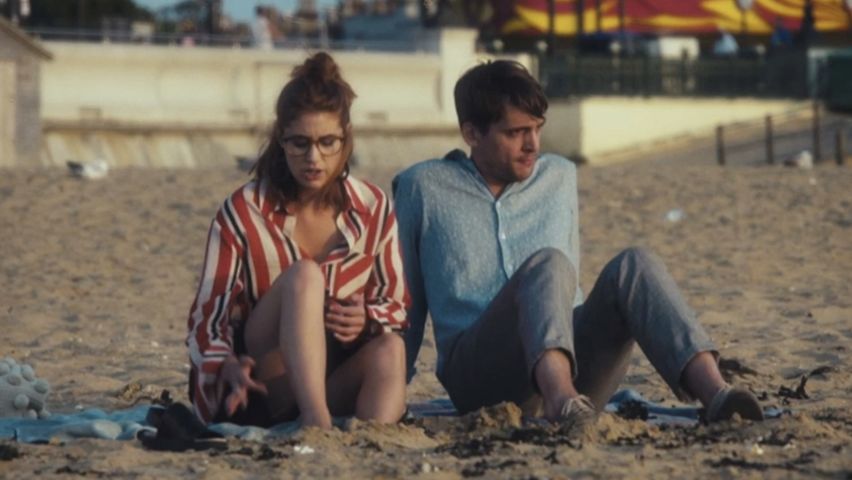 Down from London – This 2019 British comedy follows a couple that attempts to ignore their relationship troubles by taking trips away from London.
Transsiberian – Woody Harrelson, Kate Mara, Emily Mortimer, and Ben Kingsley star in this dramatic film about an American couple who encounter a pair of mysterious travelers on a train journey from China to Moscow. This one's also free with a Prime Video subscription (as of early 2020).
The Witness – Also free with ads via IMDb TV (as of early 2020), this suspenseful documentary takes a look at the Kitty Genovese murder – the shocking case where 38 witnesses watched a woman get stabbed to death during an hour-long attack.
Run – Olivia Colman and Lennie James star in this four-part miniseries about four seemingly unconnected people whose lives intersect after a random act of violence. As of early 2020, this one is also free on Prime Video.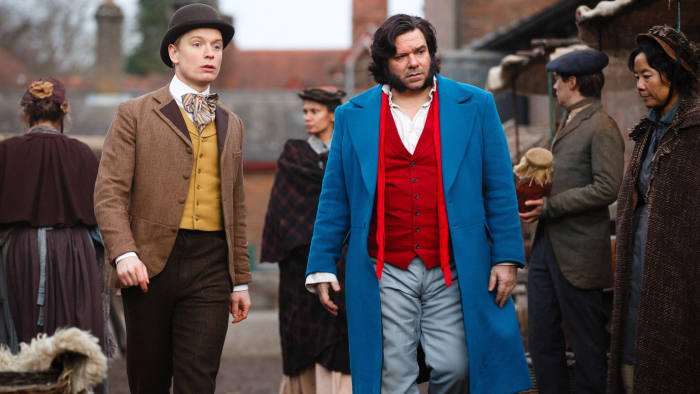 Year of the Rabbit – 2019 – Matt Berry (The IT Crowd) stars in this period comedy about an eclectic group of Victorian detectives who fight crime whilst mingling with street gangs, spiritualists, politicians, Bulgarian princes, and even the Elephant Man.
Babs – 2018 – This short film sees a young man make a shocking discovery about how his father lived and loved.
Bringing Babs Home – 2018 – In this short film, a young man brings his father's lover home.
Cla'am – 2019 – In this short comedy, a man becomes convinced that a large-scale conspiracy is driving the rapid gentrification of his London neighbourhood.
Death Over Dinner – 2019 – This series invites strangers to dine together and talk about death.
Hugh the Hunter – 2019 – This short film sees a man wandering the Scottish moors in search of prey.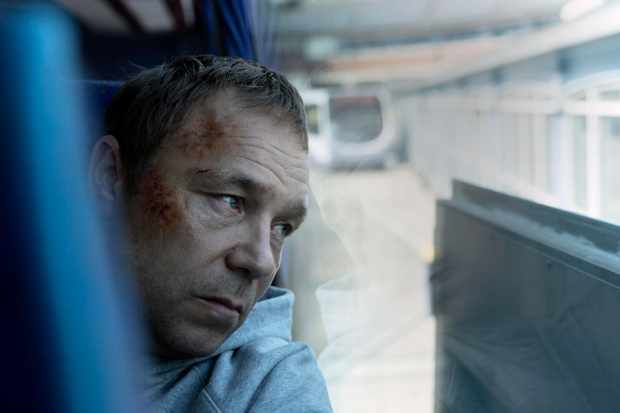 The Virtues – 2019 – When his personal life falls apart, Joseph travels to Ireland in hopes of making amends with his estranged sister Anna. In doing so, he unearths the horrors of his past while also finding a path to move forward. Stephen Graham (Snatch) stars.
Weapons of Mass Production – 2019 – This docuseries takes a look at the price people in Britain are paying for the country's arms business.
Chimerica – 2019 – Based on real events, this series follows a photojournalist attempting to uncover the identity of the protester who stood in front of the tanks in Tiananmen Square.
Is Topic Worth it for British TV fans?
If you're a British TV fan who also loves a variety of international programmes, it's almost definitely worthwhile, if only for a month or two every now and then. On the other hand, if you have several other British TV services and you're only interested in British programming, you'll likely be able to watch everything that interests you in a single lazy weekend (or over a week with the free trial).
If you do decide to give Topic a try, there are a few other (non-British) shows I'd recommend checking out while you're at it: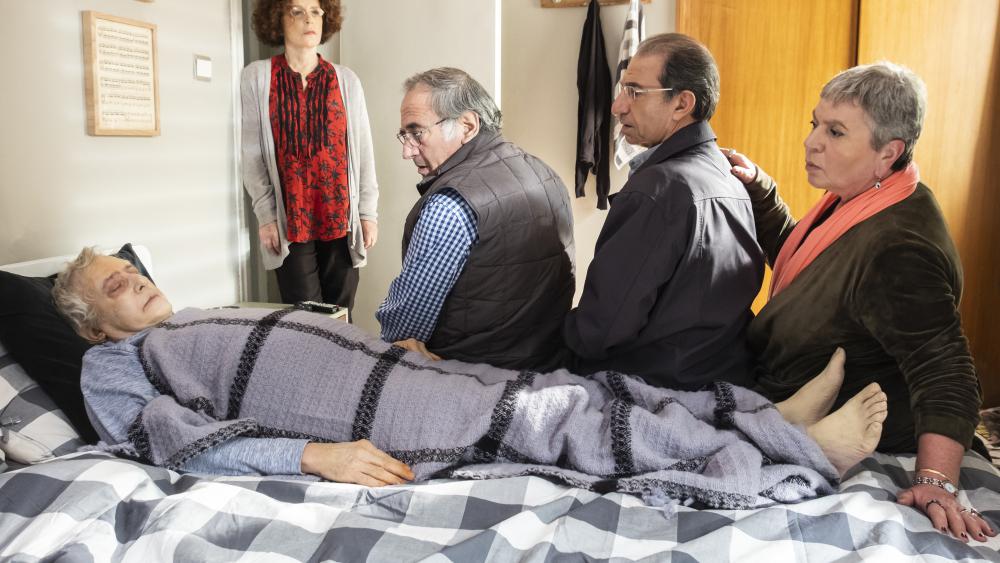 Stockholm – This quirky Israeli show has hints of Waking Ned Devine as a group of friends attempt to hide the death of their friend so he can remain eligible for the Nobel Prize.
Birds of North America – Bird lover Jason Ward travels the United States introducing viewers to some of his favourite birds, birding locations, and bird-loving people (including celebrities like Jonathan Franzen and actress Lili Taylor).
Portrait of a Garden – This Netherlands-based documentary follows a year in the life of a historic garden.
F*!#ing Adelaide – This dramedy features a family in Adelaide whose mother decides to sell the family home. The story is told from the perspective of six family members affected by the decision.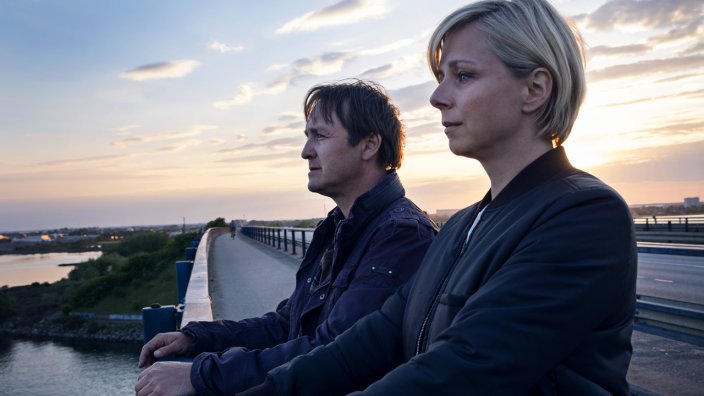 Pros and Cons – This Danish series tells the story of a pair of con artists who gave up the life to go domestic…until they're drawn back in for one last crime.
Hannah Gadsby's Nakedy Nudes – Comedian Hannah Gadsby takes a light-hearted look at nude art over the centuries.
Salamander – In this Belgian drama, we see 66 safes robbed during a hit on a private bank in Brussels. Rather than cash, the thieves have only stolen personal information, and they've only stolen it from some of the most powerful people in Belgium. When detective Paul Gerardi begins to investigate, he quickly finds a target on his back.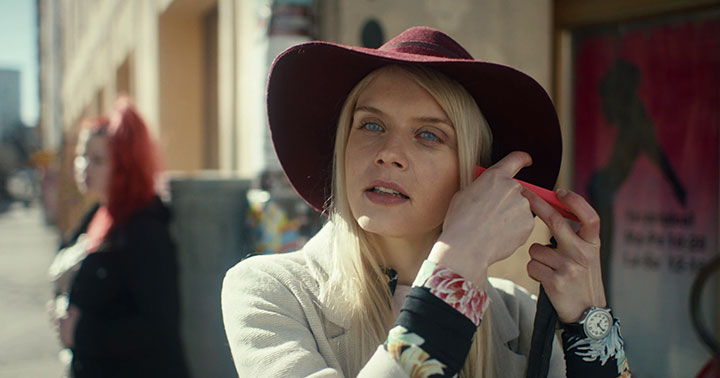 Blind Donna – This Finnish romantic comedy series begins when Donna, a blind woman, is abandoned by her husband. Rather than being defeated, she decides to embark on a search for true love.
Callboys – This hilarious Belgian series focuses on three male prostitutes and their secretary.
Honour – This Swedish thriller follows a group of four brave female lawyers who advocate for victims of sex crimes.
Will You Be Checking Out Topic?
Is there anything on Topic that interests you? Will you be checking it out, or will you wait to see if they ever add more content? It's early days still, so it's hard to know what we can expect from it in the long-run – but so far, there are a few standout programmes you can't watch any other way (legally) in the US.
Save it to Pinterest!