BritBox vs. Acorn TV – Which British TV Service's Content is Best for You?
In some cases, we earn commissions from affiliate links in our posts.
Last Updated on February 24, 2021 by Stefanie Hutson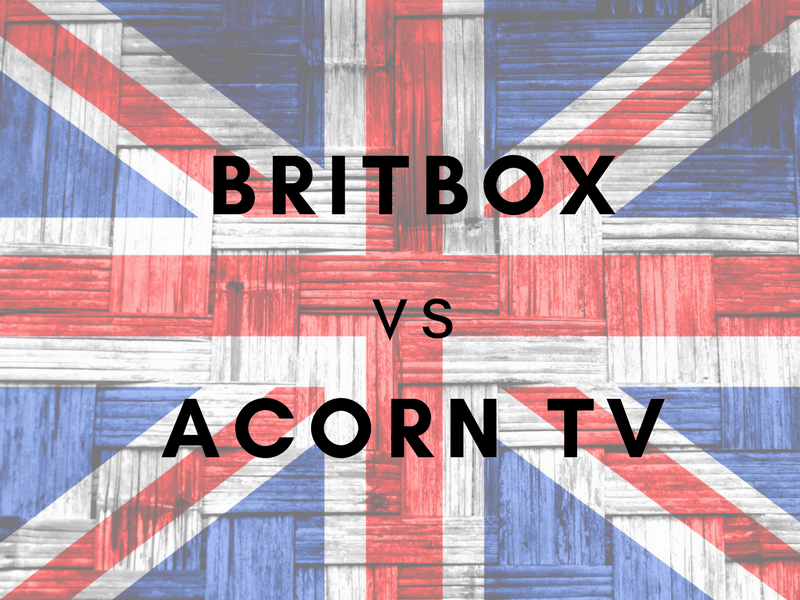 BritBox vs. Acorn TV – Which is Better?
For several years, Acorn TV was the only major player in the British TV game. Sure, Netflix and Amazon Prime Video had some options, but nothing like Acorn's 200+ titles at any given time. In early 2017, everything changed. BritBox came on the US streaming scene in March of 2017, then expanded to Canada in early 2018 (though both BritBox and Acorn TV have a slightly restricted offering for Canadians). That leaves a lot of people wondering: who wins the BritBox vs. Acorn TV battle? In this post, we'll focus strictly on content (since the interface and user experience can vary by device and platform).
Before we get into the differences and subtleties of each service's content, let's be clear about one thing. If your budget and free time for TV viewing allow it, definitely get both. The amount of overlap is EXTREMELY small (<5% last time we counted), and both services offer 200+ programs at any given time. That said, there are some differences…
BritBox vs. Acorn TV – Who Has More British TV Shows?
When it comes to number of titles, BritBox is the clear winner of the two. That wasn't the case until recently, but as of late April 2018, BritBox has 301 titles to Acorn TV's 258 titles. Of course, that doesn't matter much if you subscribe to BritBox and find most of the shows you wanted to watch were actually on Acorn TV. It's also worth noting that Acorn has a significant number of non-English language and non-British programs, while BritBox's content is purely British.
Our best recommendation would be to take advantage of the 7-day free trial for each so you can get a better feel for which fits you best. Please note, each person can only get the free trial once, and they could discontinue that promotion at any time.
BritBox vs. Acorn TV – What Type of Programs Do They Offer?
If you don't have time to give each service a try and you just want a general idea of what they're like, this next section is for you. Although both services are great, and both have programs in every category, each one does seem to have its specialties.
Keep in mind – while we attempt to update these types of posts every couple months, there's always a chance something could change and a show might not be available when you read this post. Most shows stick around for months or longer, though, so it's likely whatever you read here will be mostly accurate (and you can click on the show names to verify if they're still with the service). 
BritBox
BritBox was created as a partnership between British TV giants ITV and the BBC. When BritBox first came out, it seemed to be weighted a lot more heavily towards classic content and British soaps. That's changed a bit, though, and they've added quite a few newer programs. They also have quite a bit of lifestyle and documentary content, which gives you a more realistic sampling of the overall British TV landscape.
In general, BritBox excels at classic British television, soaps, and lifestyle programming. They're still a bit weak in terms of more modern programming, but the fact that they've premiered the most recent seasons of Vera and Shetland is a really promising sign. 
The lists below are just a small sample of the 300 or so programs currently on BritBox, but we feel it represents the best of what they have on offer.
New & Popular British TV Shows on BritBox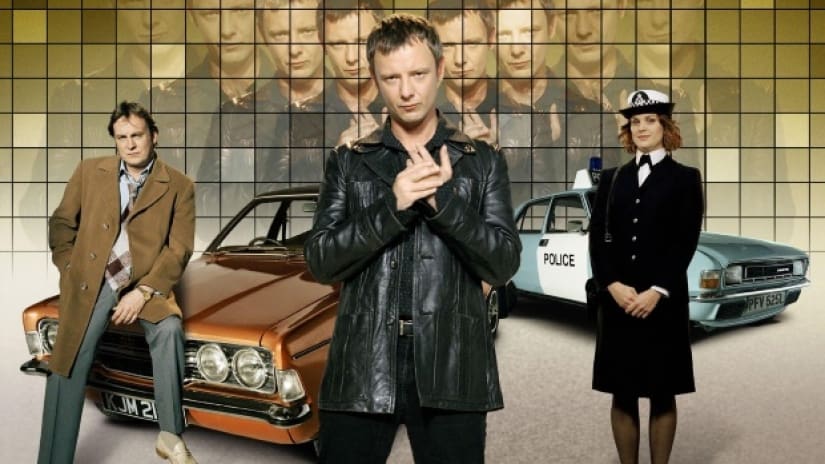 Classic British TV Shows on BritBox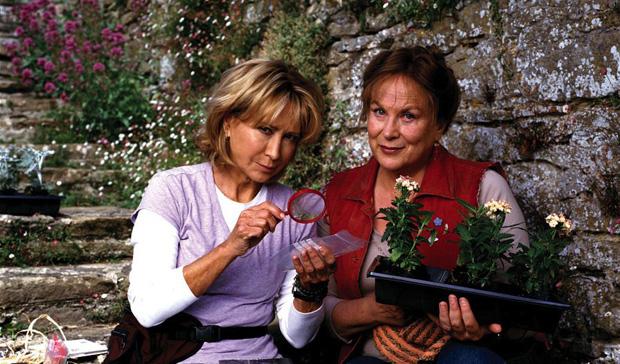 British Soaps on BritBox
Lifestyle, Travel, and Documentary Series on BritBox
Acorn TV
Acorn TV is owned by RLJ Entertainment, and reports from February 2018 indicate that AMC Networks may be in the process of acquiring the company. Either way, RLJ has been on the British TV scene for many years – first as a catalog retailer and then as a streaming TV provider. RLJ was founded by Robert L. Johnson, founder of BET.
In general, Acorn TV excels at modern mysteries and dramas – though like BritBox, they have a little bit of everything. Acorn also has quite a bit of Canadian and Australian content, along with the occasional show from Scandinavia or mainland Europe. At the time of writing, Acorn had 258 titles. The list below is just a small sample to give you an idea of what Acorn TV offers.
New & Popular British TV Shows on Acorn TV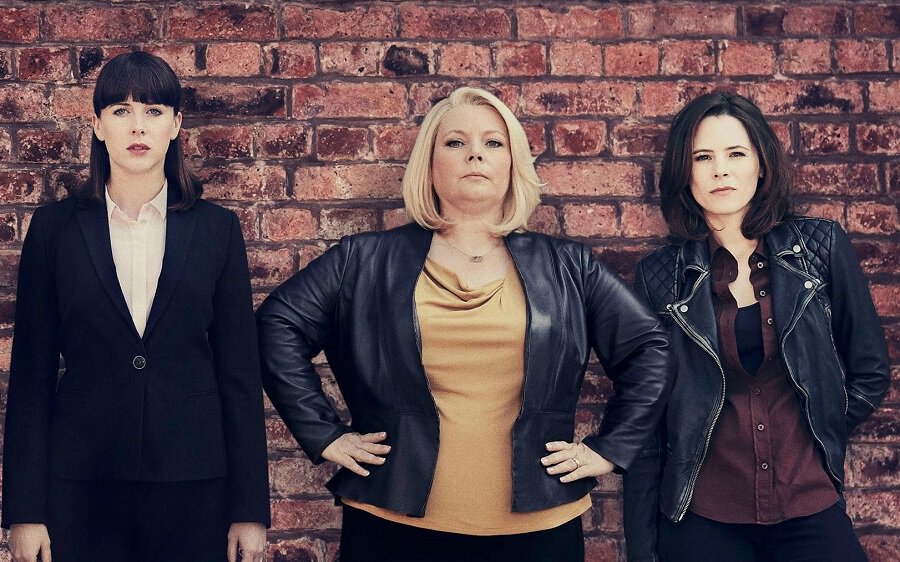 Classic British TV Shows on Acorn TV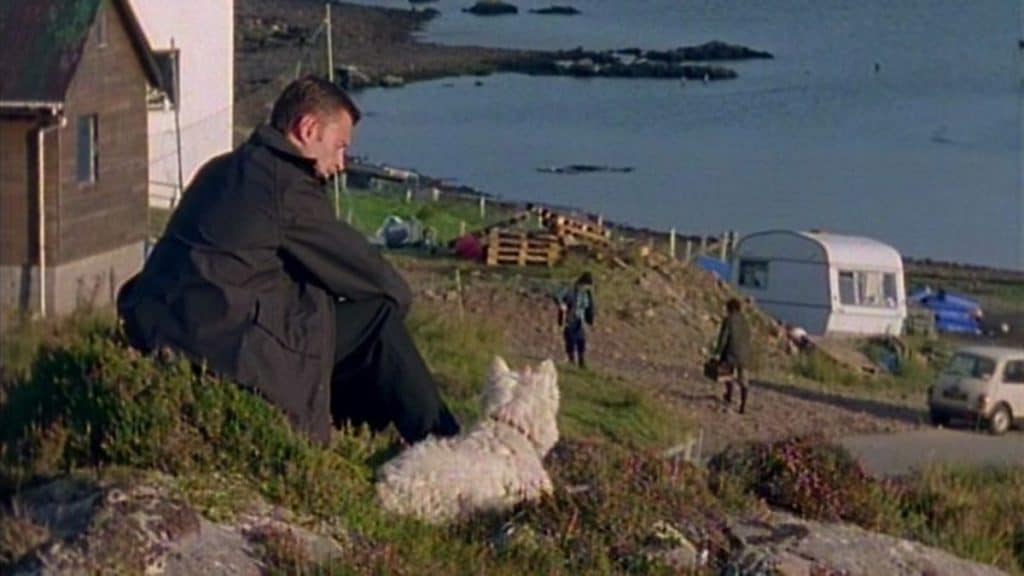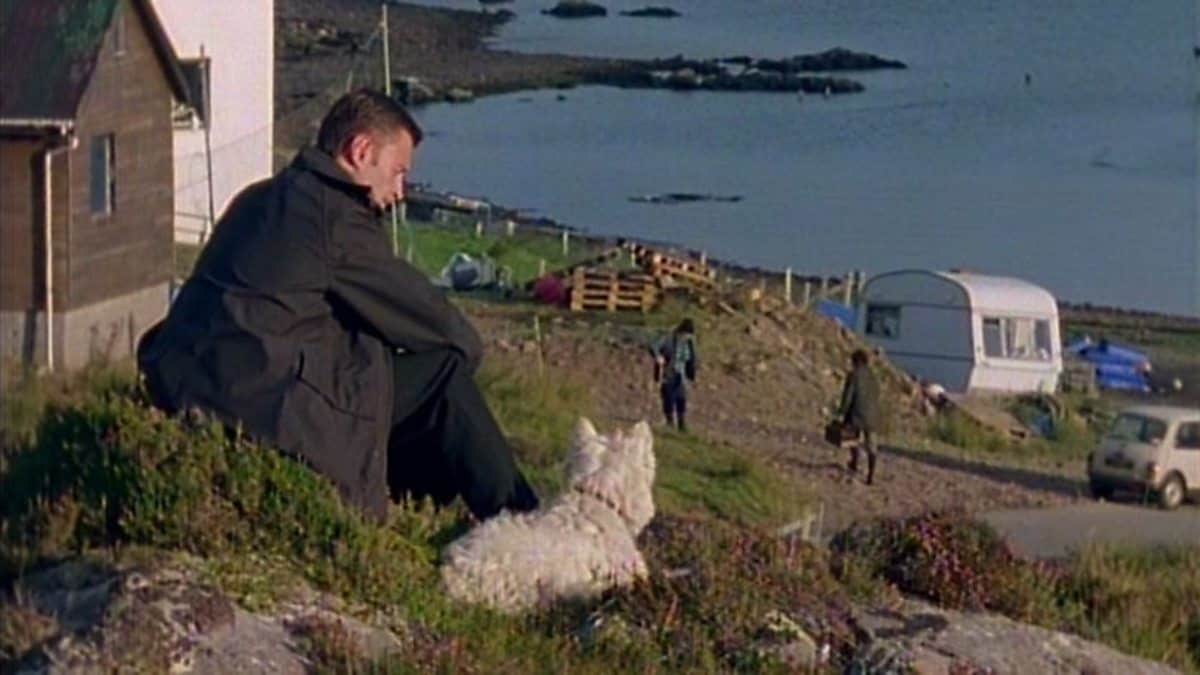 Lifestyle, Travel, and Documentary Series on Acorn TV
BritBox vs. Acorn TV –  The Great Compromise
If subscribing to both BritBox and Acorn TV is out of your budget, the second best option would be to sign up for one, keep it for a few months, then switch for a few months. In our experience, only about 10% of the programming changes each month on either service, so you're not going to miss much if you switch back and forth somewhat regularly – and both services have email newsletters to keep you aware of what's coming and going. The only real difficulty is just the fact that you have to remember to go in and cancel/re-sign up somewhat frequently (and you can always use something like Google Calendar to help you remember). We've created a guide on how to cancel your channels quickly and easily, though (without the need to call on the phone or talk to any humans). Check it out HERE.
BritBox vs. Acorn TV – So Which One Should I Get???
We'll do our best to make this simple.
You Should Get Acorn TV If…
If you're newer to British TV fandom and you want a solid introduction to the most popular, current shows that are loved stateside
If you're a die-hard Doc Martin or Agatha Christie fan (especially if you don't have Netflix, which also carries Doc Martin but with greater delay)
If you're highly price-sensitive, definitely choose Acorn TV – they have tons of content to keep you busy, but it's a little bit cheaper
If you don't mind the occasional show from Canada, Australia, or Scandinavia, Acorn will give you a little extra variety
Sign up for Acorn TV here.
You Should Get BritBox If…
If you've been an Acorn user since they opened and there's nothing you haven't already seen
If you've watched a lot of British television on Netflix/Amazon/PBS/Acorn and you want to see fresh shows that often can't even be found on Region 1 DVDs (Some shows are only released on Region 2 DVDs, meaning you have to have a region-free DVD player to play them. Learn more about that by clicking here.)
If you love British classics, go with BritBox
If you love British soaps – BritBox has next-day availability for Emmerdale, Coronation Street, and EastEnders (along with a few other non-soap shows)
If you enjoy lifestyle content or home and garden "reality" shows, BritBox delivers more of them
Sign up for BritBox here.
Your Thoughts on the BritBox vs. Acorn TV debate?
Which one have you enjoyed more? Is there any factor we're overlooking? Let us know in the comments!