Best of British Television Review: A New British TV Streaming Service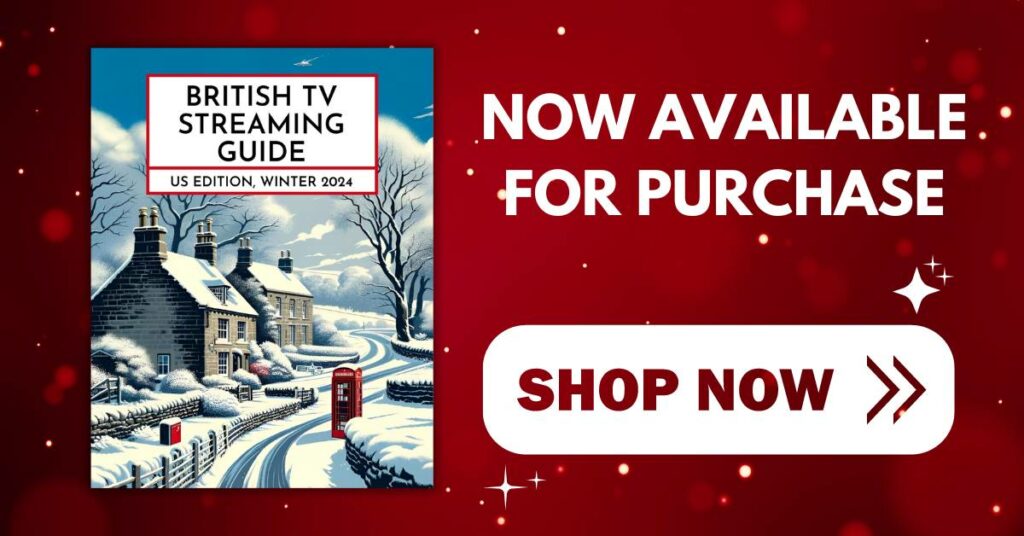 The British TV Streaming Guide: US Edition, Winter 2024 is now available. Get yours HERE.
In some cases, we earn commissions from affiliate links in our posts.
Last Updated on January 3, 2018 by Stefanie Hutson
Recently, I happened upon a new subscription service for British television: Best of British Television. I hadn't heard of it previously, so I reached out to the company for a little more information. They told me that it was a new service from Glocal Media with content from ITV and HatTrick, with much of the content being about 2-3 years old. Their representative mentioned that the content they offer is "the programming that real British folks watch at home, not just the sweeping dramas developed essentially for US audiences."
How Does Best of British Television Measure Up?
With just 14 movies and 20 shows as of mid-December, Best of British Television is a far cry from established competitors Acorn TV and BritBox (which generally have around 250 titles each at any given time, give or take a couple dozen). The price is slightly lower, though, at just $3.99/month.
Some people will also note that several of their 34 titles are available on other services, or have been in the recent past. Shard – Hotel in the Clouds and Inside Claridge's are both on BritBox now. You, Me, & Them is on Acorn, as is The Royal Bodyguard. Outnumbered used to be. Of the shows that are unique to Best of British Television, many have just one series rather than the entire show. It seems like more than half the content is reality/documentary-style programming.
Although it might not sound like $4 for 34 titles is even CLOSE to $5 or $7 for the big catalogs offered by existing competitors, I can definitely see a case for subscribing to Best of British Television. They do offer some shows you just won't find anywhere else (aside from Region 2 DVDs that require a region-free DVD player). If one or more of those are of interest, it's probably worth signing up long enough to watch them.
Given that a DVD set can run you $10-50+, paying $4 to sign up isn't a terrible deal even if it's just for one show. Personally, I spent around 15 GBP buying The Worst Week of My Life from Amazon UK. I would have much preferred to sign up and stream it.
Best of British Television DID mention that new content will be rolling out on a regular basis. We'll definitely be keeping an eye out.
What's On Best of British Television?
Like we said before, it's not a *lot*, but there are definitely some gems here. As I mentioned before, they've got Series 1 of The Worst Week of My Life, and it's a solid comedy featuring Sarah Alexander (Coupling, Jonathan Creek) and Ben Miller (Death in Paradise). You, Me, & Them is also quite funny, and could make the subscription worthwhile if you don't already have Acorn. Outnumbered doesn't seem to be available elsewhere now, and it's pretty popular. If you enjoy teen comedies, check out Some Girls. White Van Man is a sitcom about a reluctant handyman, and that's one I haven't seen on any of the other services.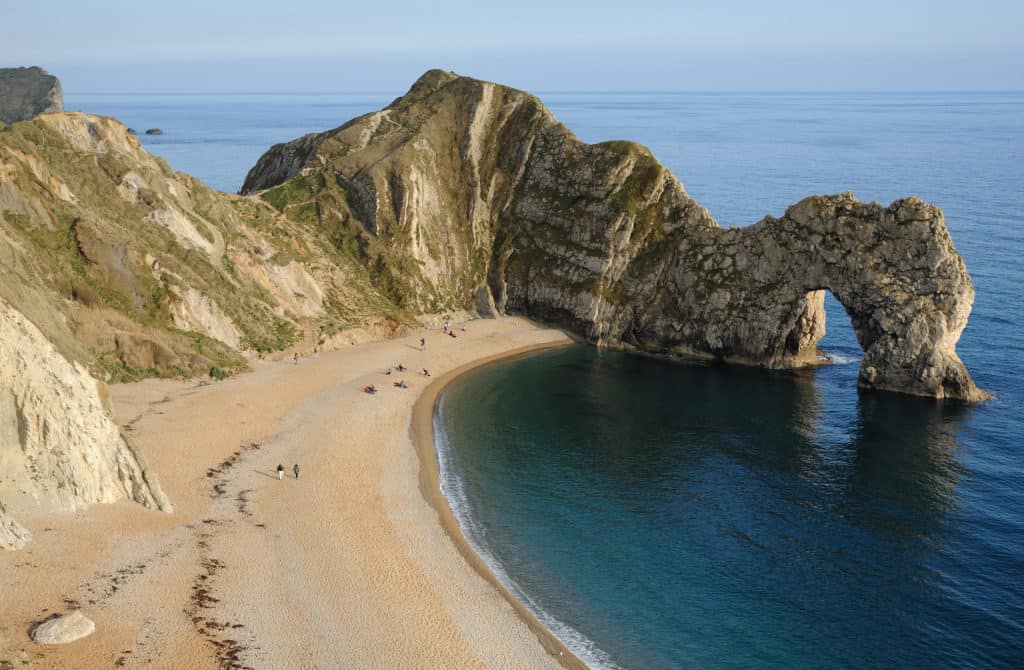 In terms of documentary-style programming, Britain's Secret Homes will likely appeal to anyone who's enjoyed episodes of Escape to the Country. Harbour Lives is another great option. The show takes us inside the lives of many different residents along the Jurassic Coast in Dorset – and if you know anything about Dorset, you'll know the scenery alone makes it worth a watch.
How to Sign Up & How to Cancel
To sign up, you'll need to have an Amazon Prime membership. That's $99/year, and you get one free 30-day trial if you've never tried it before. If you attempt to subscribe and you don't have an Amazon Prime account, Amazon will allow you to quickly and easily sign up for both at once.
The link for signing up to Best of British Television is here. As with all Amazon Channels, there's a free 7-day trial so you can check it out before you buy.
Of course, one of the top questions we here about Amazon channels is, "How do I cancel once I'm done?" It's actually very simple. Just go to this page and you can manage all your active subscriptions. You can also get to it by hovering over the "My Account" section in the upper right corner of any Amazon page (on a computer) and selecting "Memberships and Subscriptions". From there, you'll have the option to select "Amazon Channels" and you'll get to the same page.
Will You Try Best of British Television?
So, what's your verdict? Will you be giving it a try?