Agatha Raisin & the Haunted House: Agatha Raisin Season 3 Premiere Details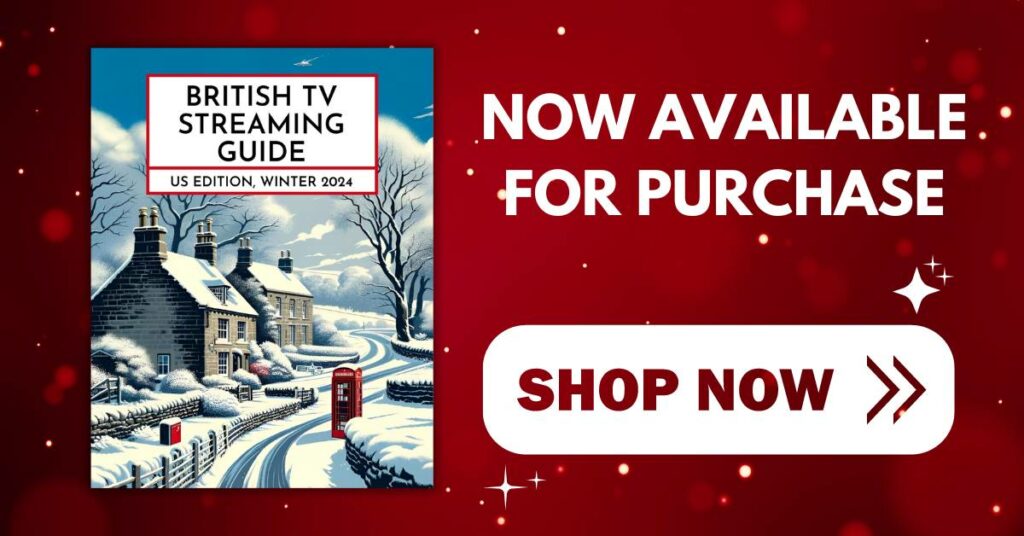 The British TV Streaming Guide: US Edition, Winter 2024 is now available. Get yours HERE.
In some cases, we earn commissions from affiliate links in our posts.
Last Updated on October 24, 2019 by Stefanie Hutson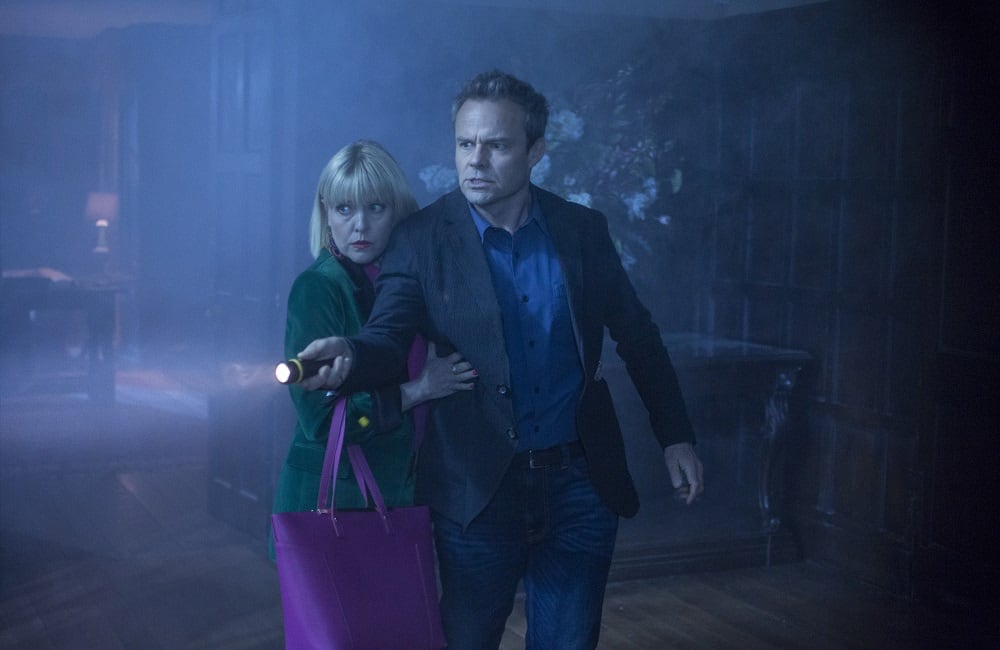 If you enjoy a good cozy mystery, you've probably been eagerly awaiting the third season of Agatha Raisin. Originally cancelled, this delightful show was saved by Acorn TV and brought back for a second season late last year. Now, Season 3 is on its way and we couldn't be more excited.
Agatha Raisin Season 3 Details
So far, information about Season 3 is fairly minimal – but we do have one really big thing to share. The first episode will premiere on Monday, October 28th with an adaptation of Agatha Raisin & the Haunted House.
Ashley Jensen returns for Season 3, and in this one we see Agatha taking on a new challenge. Inspired by all the murders she's been solving, she decides to open a detective agency with James Lacey. Unfortunately, her London PR skills don't seem to have transferred well to detective life, and they struggle to get any clients. Rather than throwing in the towel, James suggests they investigate a local house known to be haunted…and as one might expect, they get more than they bargained for.
We don't know anything about the episodes that follow that, but we'll update this post as more details become available. You can also sign up for our newsletter HERE if you're interested in getting updates about Agatha Raisin and other British TV news.
What's the Hardest Part About Being Agatha?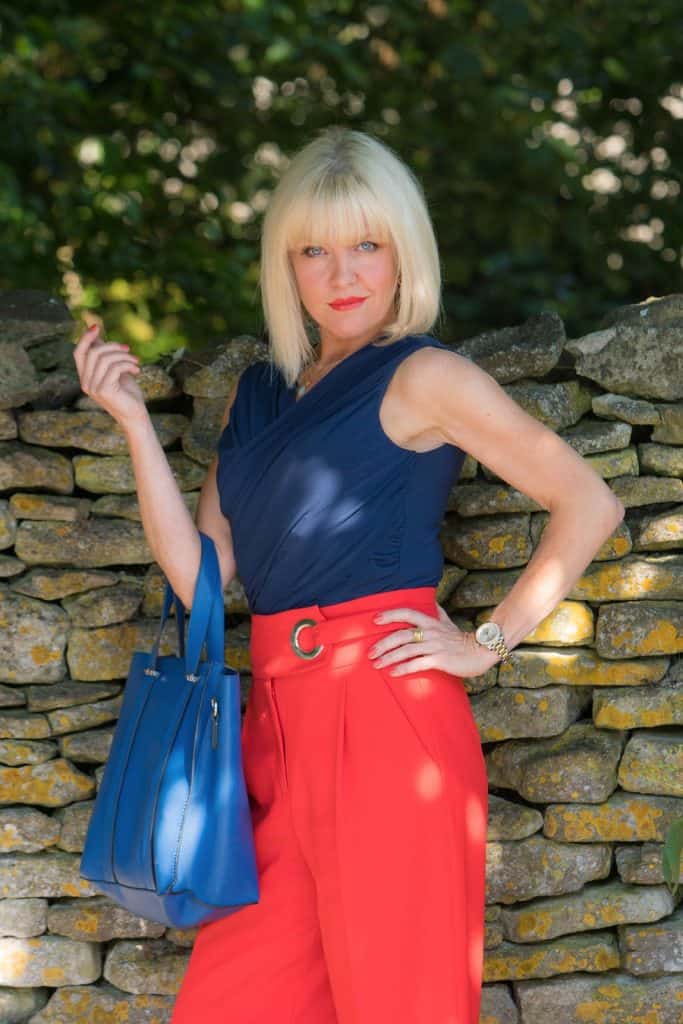 A while back, we had the chance to talk with Ms. Jensen about her role in Agatha Raisin. We talked about the character, who she'd love to see guest starring, and what she feels is the hardest part of the role. You can read the full transcript of the interview HERE.
Catch Up with Agatha Raisin Before Season 3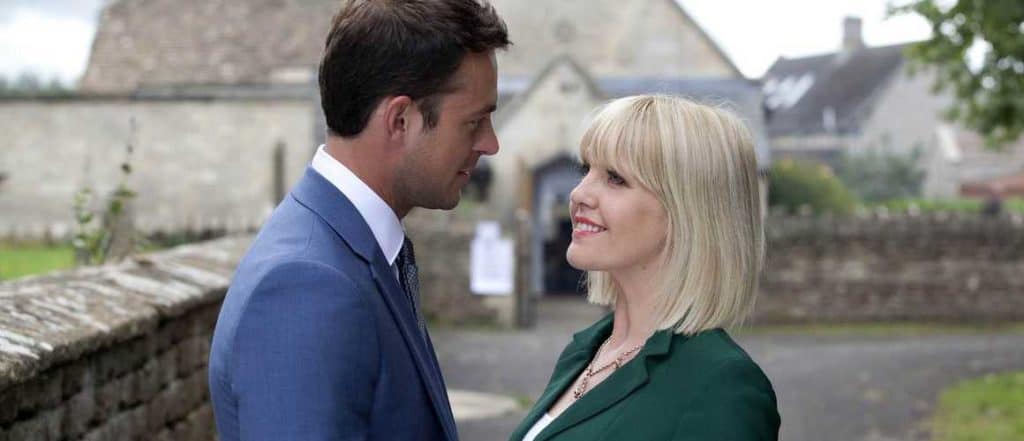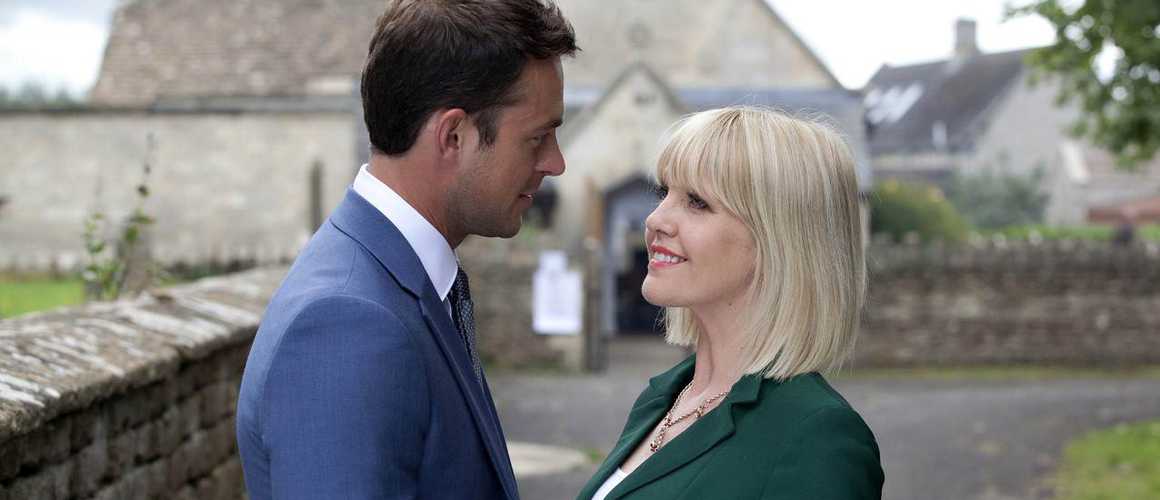 Since we've still got about 2 months until the new episode premieres, that gives you plenty of time to get caught up if you're not familiar with the series. There are 9 episodes from Season 1 to watch, 3 movies in Season 2, and if you're feeling really ambitious, you could start in on the novels. We've listed them all below – including the latest installment, Beating About the Bush, which comes out in early December 2019.
Will You be Watching Season 3 of Agatha Raisin?
Will you be tuning in for the new season when it premieres this October? We definitely will. Come October 28th, I expect you'll find us with a bucket of Halloween treats and Acorn queued up on the television.
Save it on Pinterest!