Agatha Raisin Series 2 Premiere Date Announced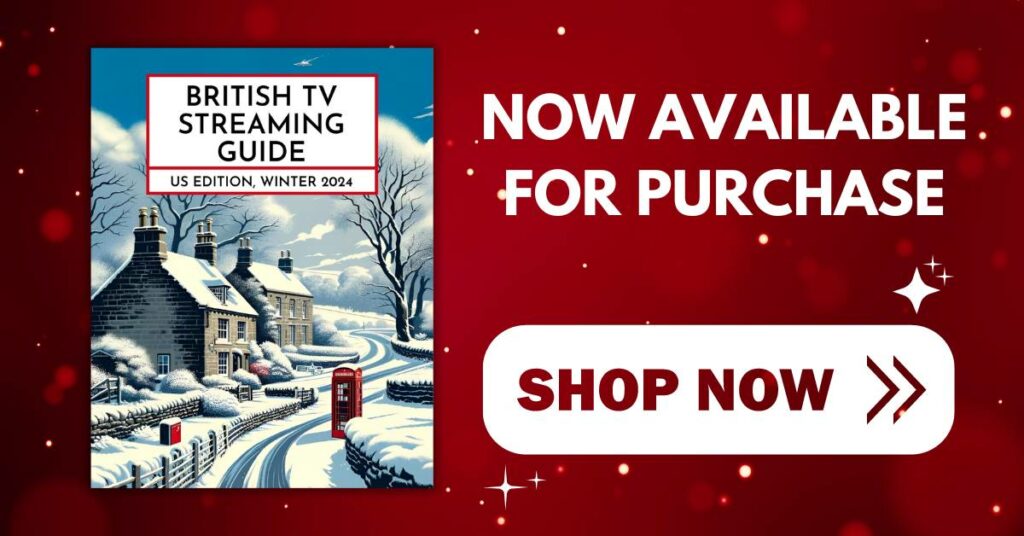 The British TV Streaming Guide: US Edition, Winter 2024 is now available. Get yours HERE.
In some cases, we earn commissions from affiliate links in our posts.
Last Updated on October 1, 2018 by Stefanie Hutson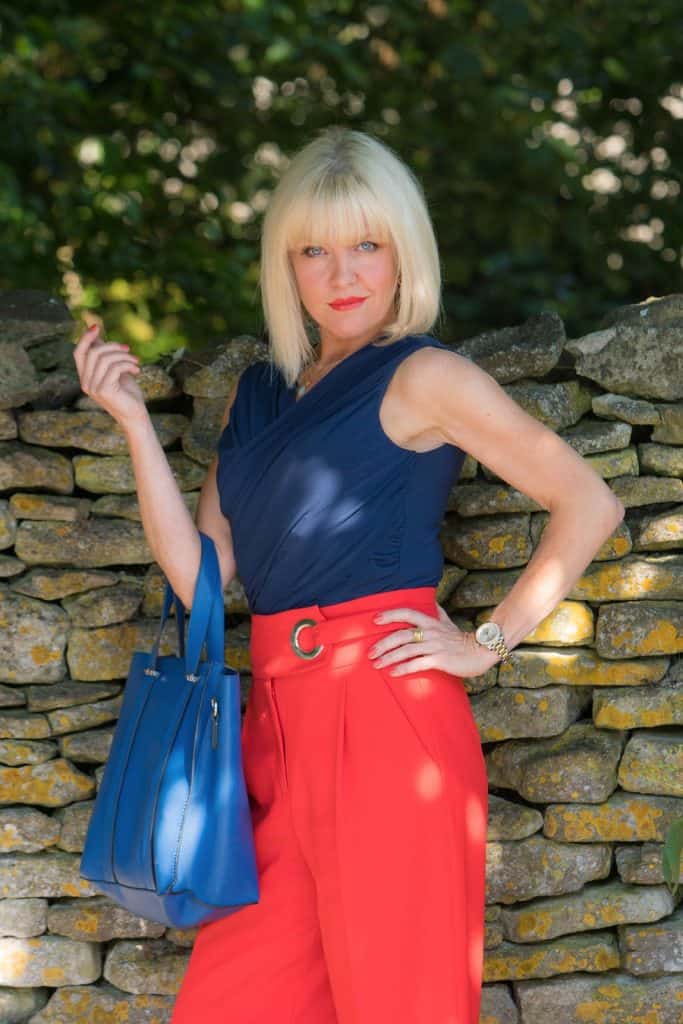 Great news for fans of the quirky light mystery Agatha Raisin. We heard a while back that Series 2 had been commissioned by Acorn TV, but no firm premiere date was released at the time.
When Does Agatha Raisin Season 2 Premiere?
Agatha Raisin will be premiering exclusively on Acorn TV on Monday, November 19th. They're doing Season 2 a bit differently, though. Instead of 1 pilot movie and 8 45-ish minute episodes, they're producing 3 made-for-TV movies. The first of those, The Wizard of Evesham, is what premieres in November. The other two are:
The Fairies of Fryfam – Christmas Eve premiere
The Curious Curate – Premiere date TBD, sometime in January 2019
That wait in between is going to be brutal!
While we can't help but feel a little sad about having fewer episodes, it's better than the certain death the series faced before Acorn TV commissioned this new set.  With any luck, it'll do so well they go on to adapt every story dear Mrs. Beaton has written (and she's a prolific old gal – see below for the full list). Episode run times haven't been released, but we're hoping that since they say "movie", they'll be the longer 90 minute format. It seems to make for deeper, better-paced stories. The original pilot definitely felt less rushed than the numerous shorter episodes in Season 1.
Series 2 opens with Agatha's return from Cyprus with a broken heart and seriously bad hair. She's back to business-as-usual in no time, though, after meeting a handsome hairdresser whose interest in her makes Agatha the envy of more than a few local ladies. Unfortunately for her, business as usual also means murder. Her blissful new relationship interrupted, she has no choice but to attempt to solve the case.
Ashley Jensen is quoted as saying, "I'm thrilled Agatha Raisin will be returning for another series. MC Beaton has created such vivid characters, settings, and mysteries, it's been a joy to return to the role."
Check out the newly-released Agatha Raisin Season 2 trailer below:
And with that, we're officially ready for Season 2 – November can't come soon enough!
Don't have Acorn TV? You can sign up for it HERE. They have tons of fantastic British programming including Midsomer Murders, No Offence, Doc Martin, Love Hurts, and of course, Season 1 of Agatha Raisin.
Who's Returning in Agatha Raisin Season 2?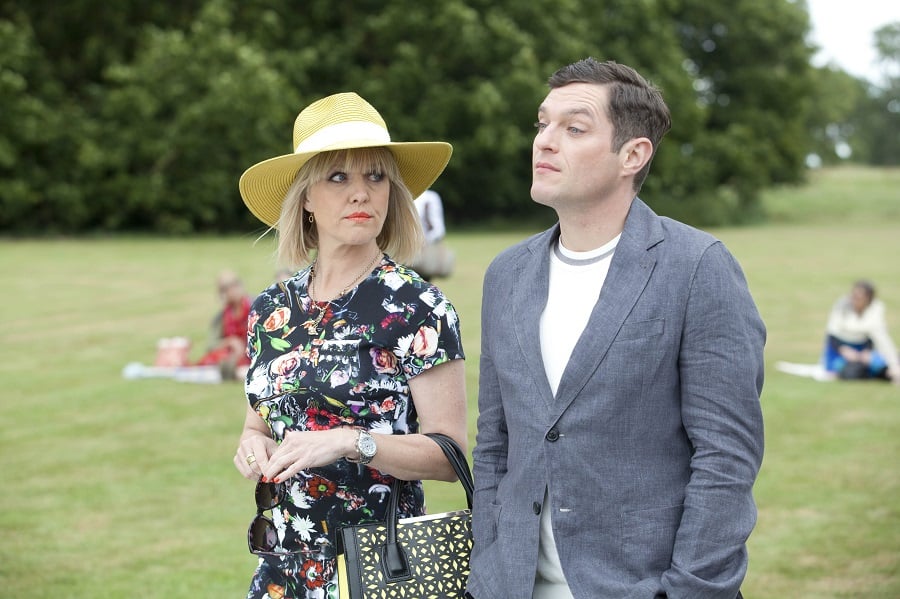 Returning for Series 2 are Agatha's former assistant, Roy (Mathew Horne, Gavin and Stacey, Drunk History UK); her friend, Sarah (Lucy Liemann, Rev), eager Detective Constable Bill Wong (Matt McCooey, a fantastic actor whose previous roles were quite minimal); and village cleaner and friend, Gemma (Katy Wix, Torchwood, Not Going Out). And of course, Ashley Jensen as Agatha.
Catch Up with Agatha Raisin
Since we've still got about 7 weeks until the first movie-sode appears, that gives you plenty of time to get caught up if you're not familiar with the series. There are 9 episodes from Season 1 to watch, and if you're feeling really ambitious, you could start in on the novels. We've listed them all below – including the latest installment, The Dead Ringer, which comes out tomorrow, October 2nd.