After Life Season 3: Premiere Date and Where to Watch
In some cases, we earn commissions from affiliate links in our posts.
Last Updated on December 17, 2021 by Stefanie Hutson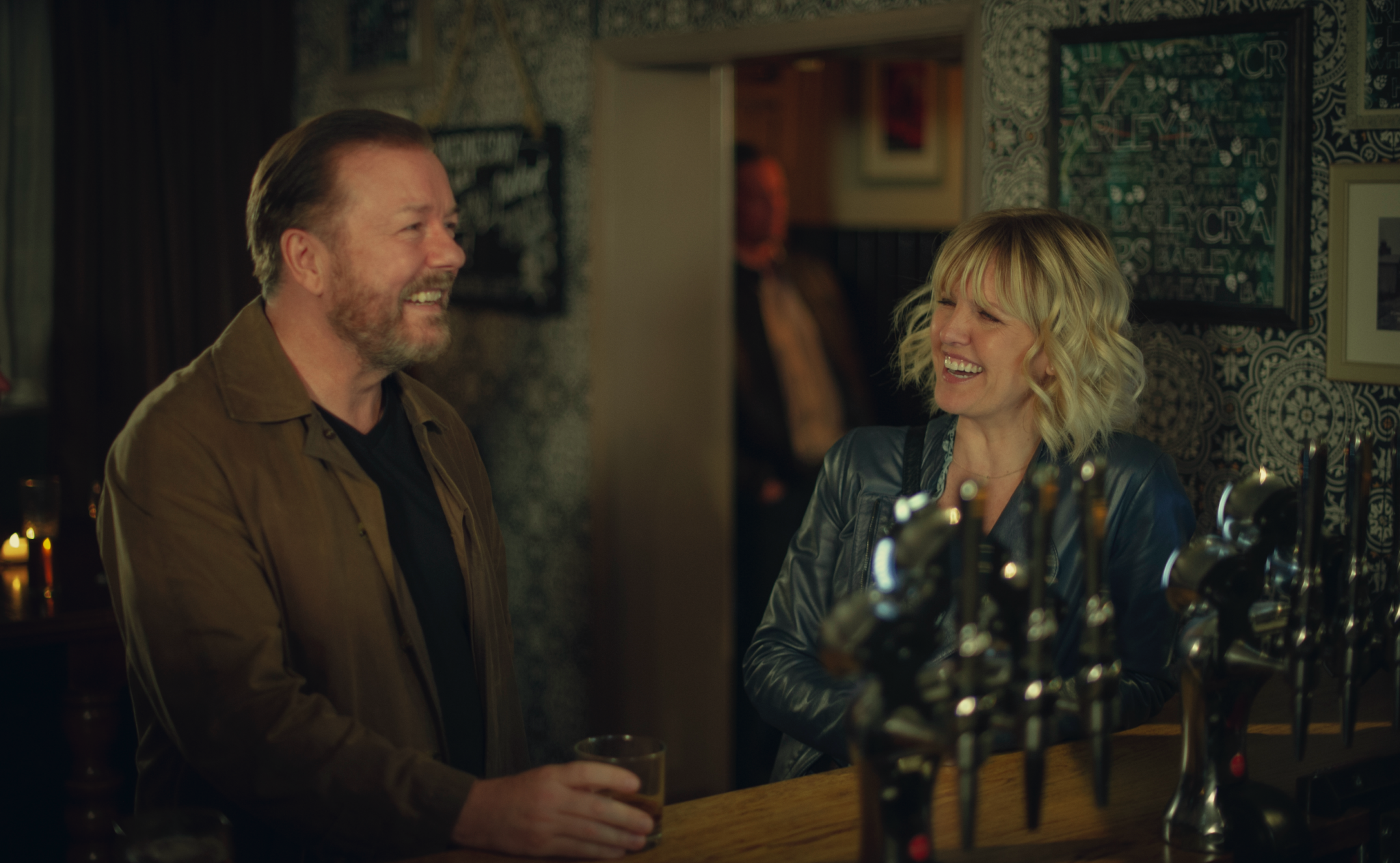 Fans of this darkly hilarious sitcom have probably been wondering: When will season 3 of After Life premiere? Well, we've got good news for you.
Just two weeks into the release of the second season, After Life was renewed for its third season, making this the first Ricky Gervais-led TV series to go on to a third season. Even The Office, widely known for the more popular amd long-running American adaptation, only ran for 2 seasons (14 episodes in total).
In a recent interview, Gervais said:
For the first time ever, I would do a series three, because the world's so rich, I love the characters, I love all the actors in it, I love my character, I love the town, I love the themes…I love the dog!
So, when will we be seeing new After Life episodes? Here's everything you need to know.
What's Happening in Season 3 of After Life?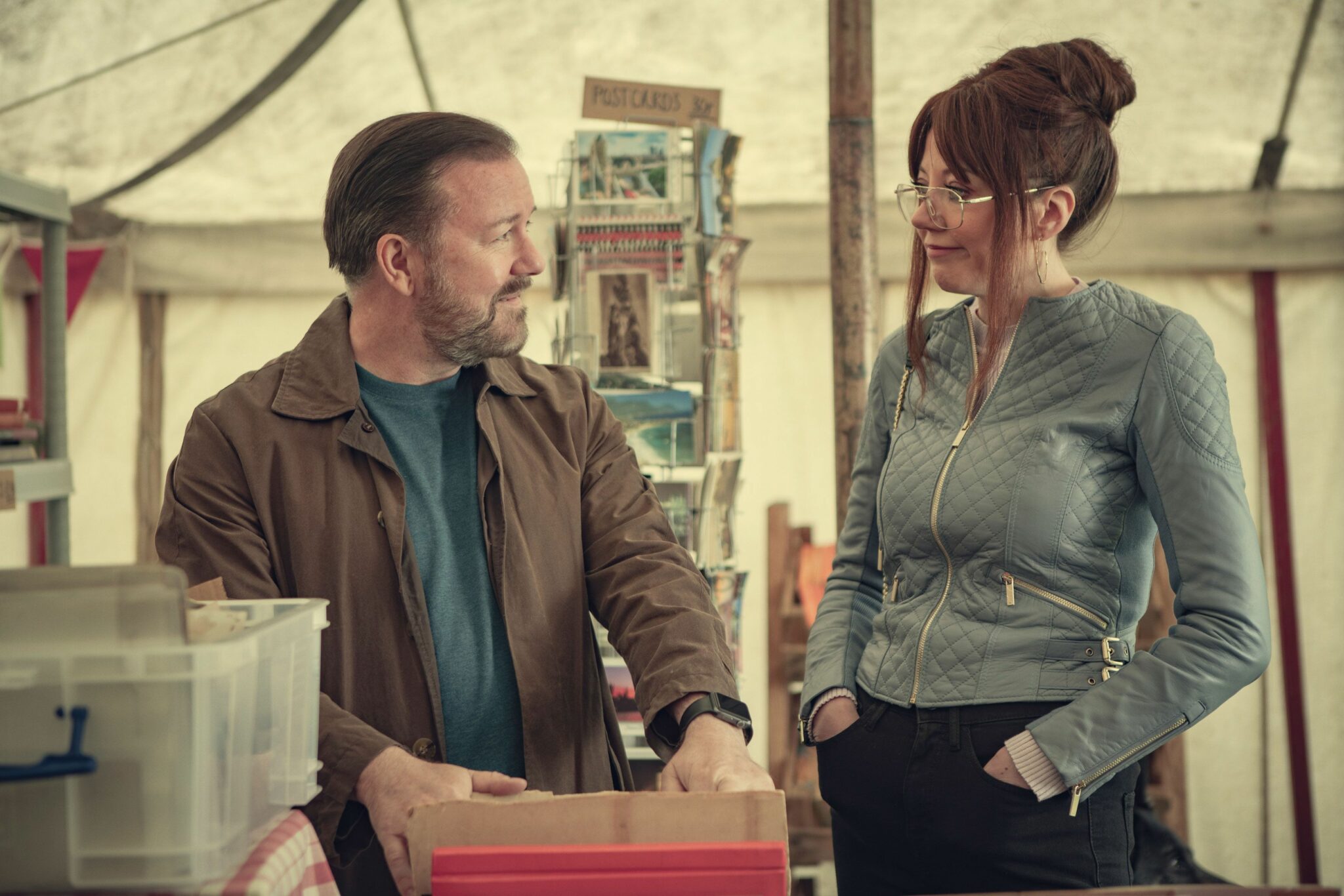 Season 2 of After Life ended with Tony dealing with some sad setbacks in his progress towards recovering from grief. We won't offer any more details as we don't want to spoil it for those who aren't caught up.
Gervais has already promised fans there will be outrageous material for the final season. In some interviews, he's expressed shock that it was so easily given the green light by Netflix.
Series two was bad enough, but in series three, there are two of the cast who do the worst thing I've ever seen made for television. I was cutting it down and thinking, 'Even Netflix won't put that out.'
Season 3 picks up soon after season 2, and it will see Tony pondering what comes next in his life – finally accepting that there IS more to come, and he will be there for it. Specific plotlines haven't been revealed, but Gervais and Netflix have both offered some photos via their social media channels.
Some photos from the set of After Life S3, and yes – don't worry – the dog is back!!! @rickygervais pic.twitter.com/wogwxCGhXp

— Netflix UK & Ireland (@NetflixUK) May 13, 2021
On December 16th, Ricky Gervais offered the following video on Twitter:
Dogs save lives ❤️ #AfterLife3 Jan 14 pic.twitter.com/6qHa7xP48u

— Ricky Gervais (@rickygervais) December 16, 2021
Who Will Return for Season 3 of After Life?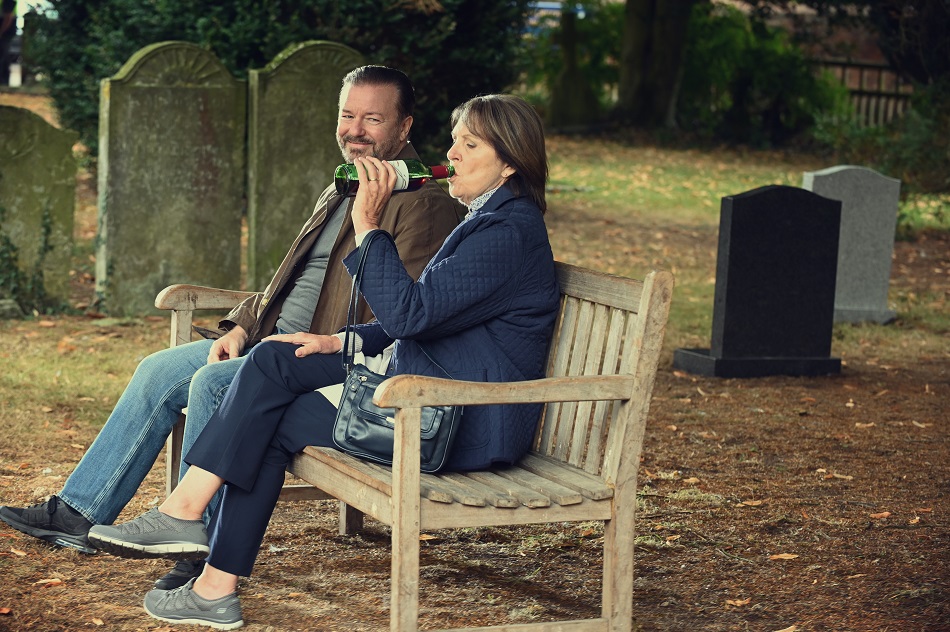 Not surprisingly, creator Ricky Gervais will be back as Tony. Gervais also confirmed that Kerry Godliman (Whitstable Pearl) will be back for more flashbacks as his late wife. Ashley Jensen (Agatha Raisin) will reprise her role as Emma.
Photos from the set of season 3 have confirmed that many other beloved characters will be back: Penelope Wilton as Anne, Joe Wilkinson as Postman Pat, Jo Hartley as June, Tony Way as Lenny, and Tim Plester as the colourful local drug dealer, Julian.
Actress and comedian Kate Robbins also announced that she joined the cast for season 3, although we still don't know what her role in the upcoming season will be.
Luckily, the show's much-loved German Shepherd will be returning for season 3, and Gervais has already confirmed that Brandy definitely does not die.
Thanks for making #AfterLife the most watched British comedy in the world. Season 3 is the best yet. Also, the dog does not die. Good Girl! pic.twitter.com/JRumO2MD8o

— Ricky Gervais (@rickygervais) August 11, 2021
In another tweet referencing Brandy, he wrote: "One of the main themes of After Life is that a dog can save your life. This is ramped up in Season 3 & she becomes as important as any other character."
After Life Season 3 Air Date & Where to Watch It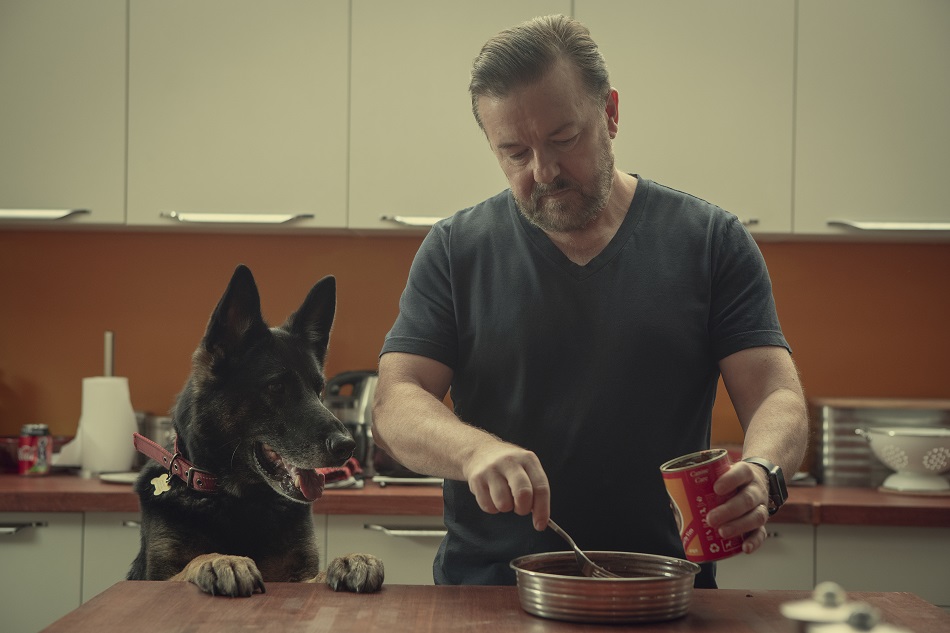 Season 3 of After Life will premiere on January 14th, 2022 on Netflix. As a Netflix-produced show, we don't expect to see it anywhere else in the near future.
Unfortunately, Gervais has already decided that this will be the last season of After Life. The wait for new Gervais comedy won't be TOO long, though.
He recently signed a multi-year deal with Netflix and will have two more projects after completing season 3 of After Life. He mentioned that at least one will be a sitcom.
In the meantime, seasons 1 and 2 of After Life are available to stream on Netflix.
Will You Be Watching Season 3 of After Life?
While the fruity language isn't for everyone, it's hard to deny it's a powerful series. Will you be tuning in for the third and final season of After Life?