Acorn TV Doc Martin Series 8 Launch Contest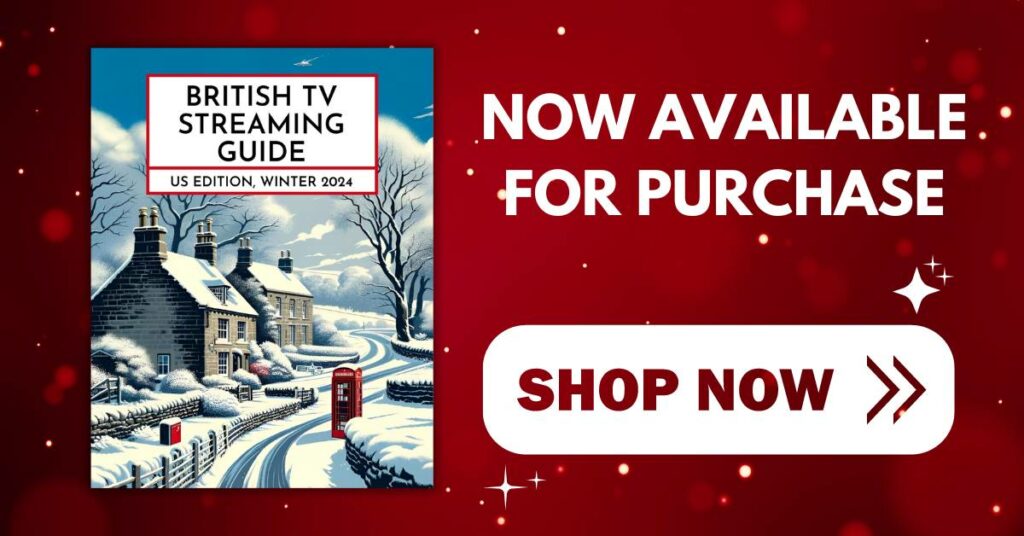 The British TV Streaming Guide: US Edition, Winter 2024 is now available. Get yours HERE.
In some cases, we earn commissions from affiliate links in our posts.
Last Updated on September 28, 2017 by Stefanie Hutson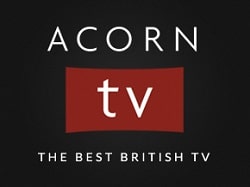 It's been a few months since we held a contest, and I'm delighted to announce that Acorn TV has generously offered to sponsor our latest contest in celebration of their launch of Series 8 of Doc Martin.
Starting September 21st, Acorn TV subscribers will be able to stream new Doc Martin Series 8 episodes, the day after the UK broadcast. This is the first time that the show has ever been offered to fans in the US and Canada so close to the UK premiere! Acorn TV will premiere episodes each week until November 9th, at which point the entire series will be bingeable. There is also a bonus behind-the-scenes episode, It's Always Sunny in Portwenn!
.
I Don't Have Acorn. How Can I Get It?
Feel free to skip over this section if you're an Acorn TV veteran, but for those who aren't familiar with it, Acorn allows you to watch (mostly) British programming on your Roku, Fire TV, Fire Stick, Chromecast, PC, Apple TV, tablet, Android/Apple phone, or smart TV. To sign up, simply go to http://acorn.tv and sign up.
There's plenty of information and support here if you have questions about how to set up your Acorn TV account and get started on their substantial library of British television content.
Enough, What About the Contest?
To celebrate the launch of Series 8 of Doc Martin, Acorn TV is giving away a fantastic prize package to three lucky individuals. The winners will receive:
1 "I think happiness is overrated" Doc Martin Mug (pictured below)
1 year of free Acorn TV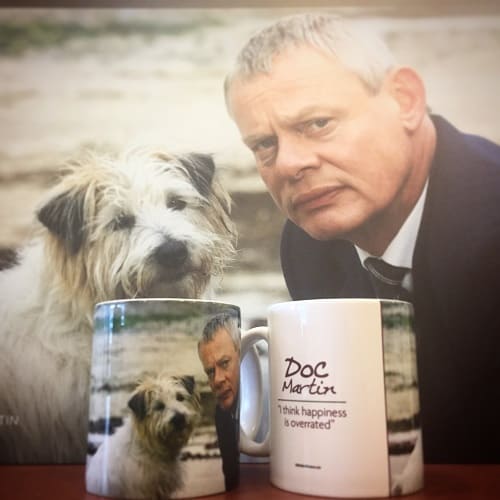 You don't need to buy anything to enter. Instead, you have 6 different ways to enter using the widget below. You can opt for just the free entry (filling in your name and email address), or you can perform additional actions to get up to 6 total "tickets" in the drawing. Click on the links in the contest frame below if you want to learn more. One note, though – please be sure you use an email address that you check regularly. If we don't hear from the winners within 14 days after the end of the contest, we may have to choose someone else.
The contest will run from now until October 5th, so don't hesitate to enter. Once your entries are in, you can sit back, relax, and watch a little Doc Martin on Acorn TV while you await the results.
Please note: You must use the widget below to enter the contest. Commenting that you want to be entered will not enter you into the contest. If you're confused about what to do, just look at the entry methods listed and click on the ones you'd like to try. When you click on them, it will open up a small area that shows you what you need to do to earn that entry. Thanks, and best of luck!