5 Delightful British Mystery Shows You Won't Find on Acorn TV
In some cases, we earn commissions from affiliate links in our posts.
Last Updated on May 3, 2021 by Stefanie Hutson
This is an archive post from 2016. It will no longer be updated – so the information about streaming service availability is not reliable.
Don't get me wrong, I love Acorn. It's one of the best ways to watch British television here in the United States, and I don't expect I'll ever give up my subscription. However, there's a great big world of British television out there, and there are literally hundreds of shows you won't find on Acorn (at least not as of November 2016 when I'm writing this post). Today, I want to highlight a few of my favorite mysteries you can't find on Acorn.
A Note: Many hard-to-find British shows are only available on Region 2 DVDs (and even when US DVDs are available, used Region 2 ones are often cheaper). For that reason, I recommend that every serious lover of British television get a region-free DVD player so you'll never need to worry yourself about DVD encoding troubles. If this is all gibberish to you, check out our Region-Free Viewing Guide for a simple explanation.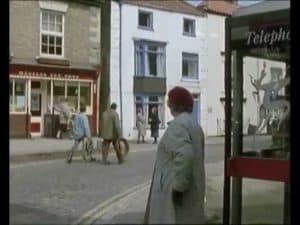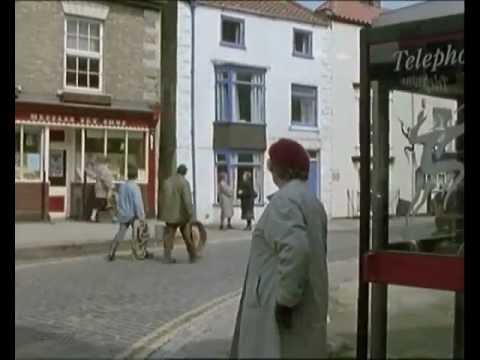 1. Hetty Wainthropp Investigates – This is probably my favorite British mystery of all time. Patricia Routledge is a dramatic force, and I've never understood why everyone knows Keeping up Appearances but comparatively few people know Hetty Wainthropp. Routledge stars alongside actor Derek Benfield as her husband and Dominic Monaghan (of Lord of the Rings fame) as her assistant/semi-adopted son Geoffrey.
The show begins when she wakes up on her 60th birthday and decides that after a lifetime of being someone's wife, she should carve out her own destiny as a private investigator. Hetty Wainthropp definitely qualifies as a "cozy mystery", and Hetty sums it up well when she describes the sort of cases they'll accept: "No divorce, no drug-running, and no industrial espionage." The show is delightfully free of the gory and over-sexed details you get in many modern mysteries, and it's the perfect thing to watch on a cold or rainy day indoors. Scenery quality varies from episode to episode depending on where they're investigating, but that's not the real draw here. The best part of this show is Hetty's plucky attitude and the fantastic relationship between her and young Geoffrey.
Where to get it: Unfortunately, I've not seen this available on traditional streaming channels at any point in the last 8-10 years since I discovered the show. However, it is available on DVD, either as a box set or by the individual series: Series 1 DVD | Series 2 DVD | Series 3 DVD | Series 4 DVD | Complete Series on DVD | Hetty Wainthropp Missing Persons DVD | Novel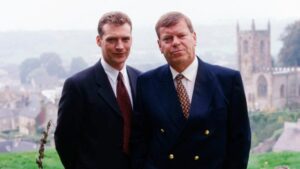 2. Dalziel & Pascoe – Based on the Reginald Hill mystery novels by the same name, this show was popular enough to last for 12 series. However, it's not on Acorn. It used to be available on PBS via Masterpiece Mysteries, but today you'll have to settle for DVDS (although Series 1 & 2 can be streamed from Amazon).
In this series, DS Andy Dalziel partners with DI Peter Pascoe to solve murders in Yorkshire (though it was mostly filmed in Manchester). Dalziel is a bit gruff and old-fashioned but entirely loveable once you get to know the character. He's a remnant from a different era of police work – hard-nosed and politically incorrect at times, but also driven by a strong code of ethics and loyalty. Pascoe is younger, calmer, and more polite, but he lacks the wisdom and experience of age. Together, they make a marvelous on-screen pair.
Where to get it: Series 1 DVD | Series 2 DVD | Series 3 DVD | Series 4 DVD | Series 5 DVD | Series 6 DVD | Series 7 DVD | Series 8 DVD | Series 9 DVD | Series 10 DVD | Series 11 DVD | Complete Series DVD | S1-2 Streaming | Reginald Hill Novels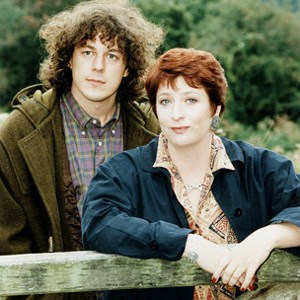 3. Jonathan Creek – This unique show features Alan Davies as Jonathan Creek, a magician's consultant who lives in a converted windmill and uses his puzzle-solving abilities to unravel difficult crimes. In the first three series, he works alongside journalist Maddy Magellan, but in later episodes there are other supporting characters.
One of the nice things about this series is that we see a great deal of growth in the main character over time. Creek goes from an antisocial and reluctant detective to a wittier, more charming fellow as time goes on. It's also kind of interesting in that early episodes are quite mild, while later episodes become a bit darker and grittier.
One of my favorite things about this series is the theme song. It's an adaptation of Camille Saint-Saëns' Dance Macabre, and it perfectly sets the tone for murder and intrigue when you sit down to watch the show.
Where to get it: Unfortunately, this one is not available on any of the major streaming services – but you can get it on DVD. Series 1 DVD | Series 2 DVD | Series 3 DVD | Series 4 DVD | Series 5 DVD | Specials DVD | Christmas Specials DVD | Series 1-4 DVD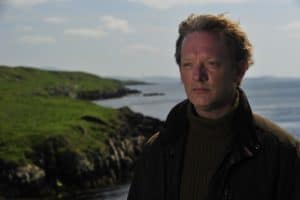 4. Shetland – This is perhaps my favorite new British mystery, largely because of the incredible scenery and close-knit island community. It takes place on the remote Shetland Islands in Scotland, and it really draws you into their way of life (though I highly doubt they have as many murders there as in the show…but then again, does any part of England have as many murders as the British mysteries would have us believe?)
I recently began watching this show with my grandmother, and she loved it so much that she binge-watched all the available episodes without me before I returned the next day! If a show can inspire such treachery in my innocent grandmother, I feel I have no choice but to recommend it on this list. Three seasons are currently available, and a fourth is in the works.
Where to get it: Although it's not currently available on Netflix or Acorn, you can stream it from Amazon or buy the DVDs. If you stream it on Amazon, note that what they have called "Series 1" on the streaming page is actually Series 1 & 2. There is just one two-part episode in Series 1, so it looks like they combined them. Series 1 & 2 DVD | Series 3 DVD | S1-2 Streaming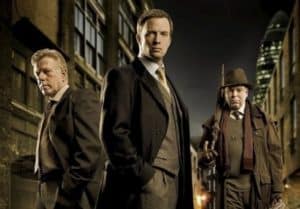 5. Whitechapel – Whitechapel is a wonderful modern detective drama with a historic twist. In this series, three highly-skilled investigators work together to unravel modern homicides that emulate historic murders, beginning with Jack the Ripper. Set in London, it's a bit more urban and gritty than some of the other series I've listed, but that's tempered by the emphasis on historic cases.
ITV made four series of this show before discontinuing it, and you'll find the final seasons to feel a bit faster-paced than the earlier seasons. In later series, they handled more cases and devoted fewer episodes to each. Regardless, it's a fascinating series and you'll feel like an expert in historic murders by the time you're done.
Where to get it: I'm happy to say that Whitechapel is available for free if you have Hulu Plus or Amazon Prime. Otherwise, you'll need to pay for access in the form of either Amazon streaming or DVD. Series 1 DVD | Series 2 DVD | Series 3 DVD | Series 4 DVD | Complete Series DVD | S1-4 Streaming
Not enough British mysteries for you? Have no fear! We're constantly updating our Big List of British Mystery Shows.