25 Charming & Fun British Movies You Can Stream, Volume #1
In some cases, we earn commissions from affiliate links in our posts.
Last Updated on September 3, 2021 by Stefanie Hutson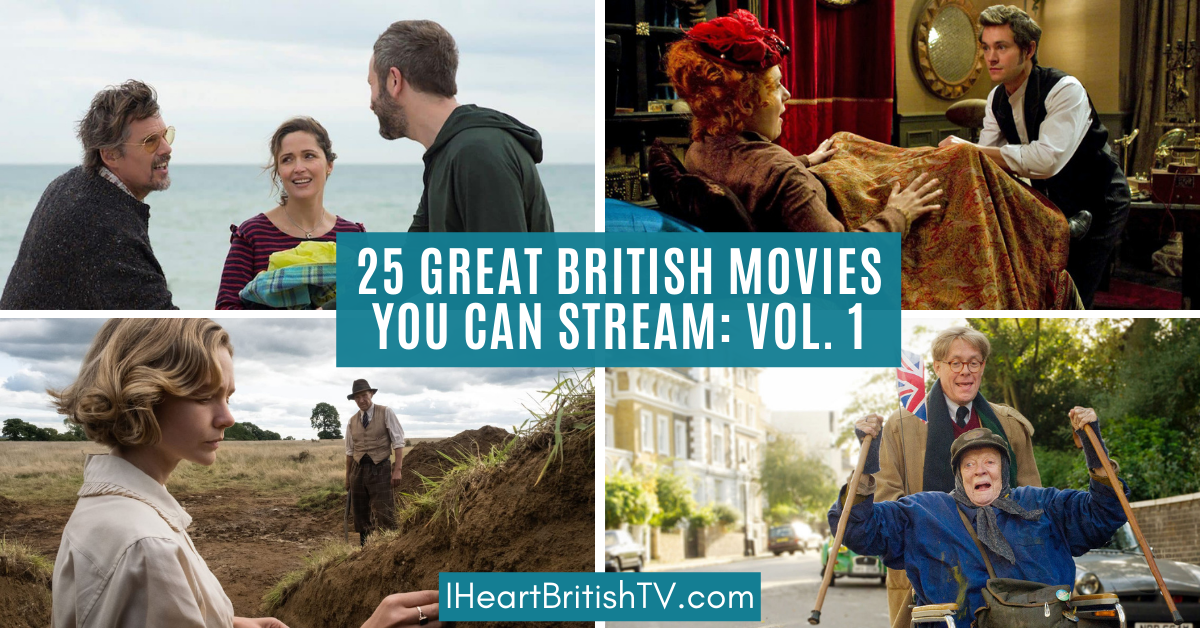 Looking for a great British watch that doesn't commit you to an entire season or more? Below, we've gathered up 25 solid choices that are currently available to stream – though please remember that British movies bounce around between services a lot more often than the shows, so if you're viewing this list too long after it was originally published, you may have to do a bit of Googling to find the right service.
Most of the options below will appear on services like Netflix, Amazon, and Hulu – and that's mainly because British-specific services like BritBox and Acorn TV tend to focus much more on TV shows than movies (though both do have at least a few movies each).
Where possible, we've tried to avoid movies that must be purchased or rented, but we did include a few very new titles that are only available by paying. We figure it's still a better deal than the olden days when you had to drive down to the video store, pay $2-6 for a rental, and then drive it back the next day or pay late fees. And of course, you never have to rewind!
This list originally appeared in the British TV Streaming Guide: US Edition, Spring 2021. To see our most current streaming guide, you can click HERE.
25 Delightful British Movies You Can Stream: Volume #1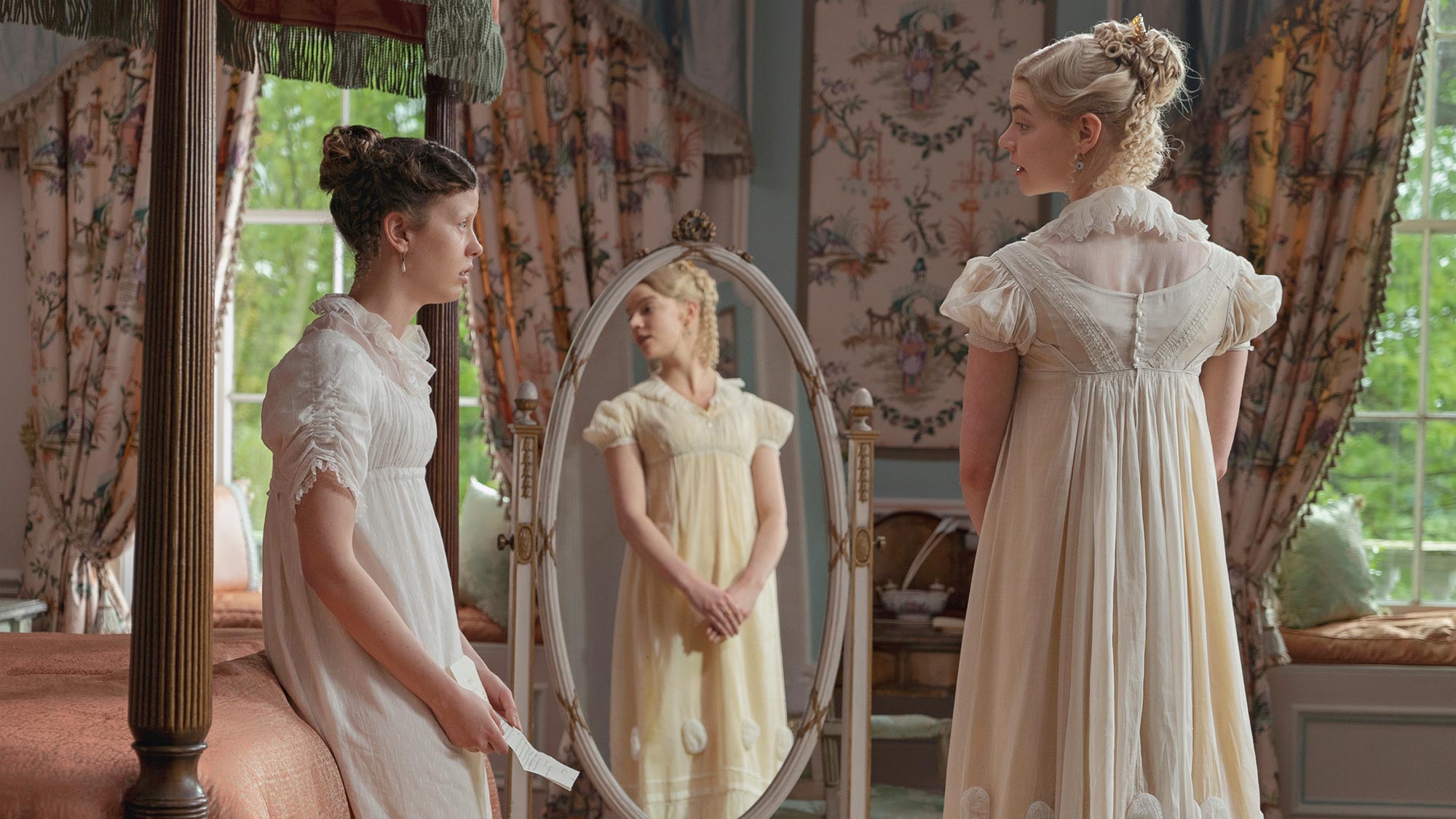 Emma – 2020 – Anna Taylor-Joy (The Queen's Gambit) and Miranda Hart appear in this recent adaptation of the Jane Austen classic. For those not familiar with the story, it follows the misadventures of a young woman named Emma who enjoys meddling in the love lives of those around her. Cinemax or streaming rental.
A Month in the Country – 1987 – Five hundred years ago, a mural was painted in an old country church in Yorkshire, only to be hidden away under layers of paint. The film is set during the summer of 1920 when the mural is discovered and restored. It's based on the 1980 novel of the same name by JL Carr, and Colin Firth, Kenneth Branagh, Natasha Richardson, and Patrick Malahide star. Amazon Prime Video, Roku Channel, or streaming purchase.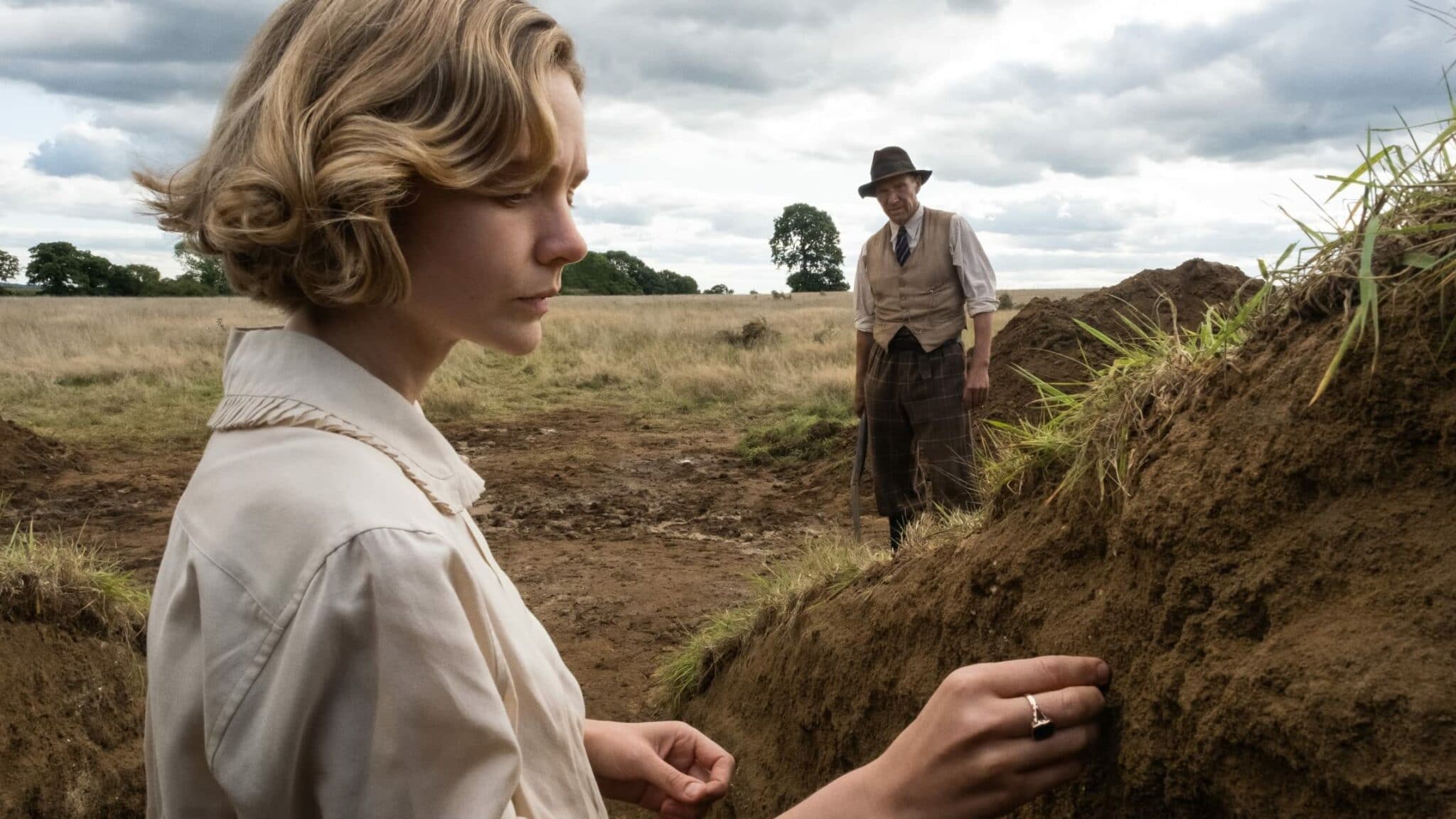 The Dig – 2021 – This drama re-imagines the 1939 excavation of Sutton Hoo, and it's already received five nominations for the British Academy Film Awards. Carey Mulligan (Never Let Me Go) stars as Edith Pretty, a Suffolk landowner who hires the self-taught archaeologist Basil Brown (Ralph Fiennes, The English Patient) to handle the burial mounds at her rural estate. Before too long, it becomes clear that it's a site of significant archaeological importance, and the situation gets complicated. Netflix.
The Boxtrolls – 2014 – We wanted to make sure to include at least one family-friendly title on the list, and while this one's technically American, most of the voice talent is British. British TV fans will likely recognise the voices of Sir Ben Kingsley, Isaac Hempstead Wright, Nick Frost, Richard Ayoade, and Simon Pegg. The film comes from the creators of Coraline, and it follows a group of mischievous creatures who live in a cavern underneath the city of Cheesebridge. When a villain decides to wipe them out, they'll have to venture above ground to save themselves. Streaming rental.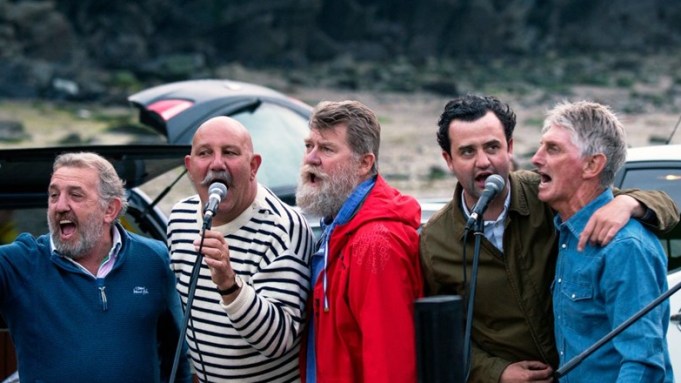 Fisherman's Friends – 2019 – This feel-good dramedy is set in Cornwall, and it's going to look very familiar to many of our readers. That's because it's filmed in the very same village as TV series Doc Martin – Port Isaac. The series follows a London music executive who visits Cornwall for a colleague's stag do, only to have his boss trick him into trying to sign a group of sea shanty-singing fishermen. He struggles to gain the respect of the community, but they'll teach him a thing or two before it's all over. The film is based on a true story. Netflix or streaming rental.
Downton Abbey – 2019 – This 2019 film is a must-watch for any Downton Abbey fan, and it sees the Crawley family and their staff preparing for a royal visit. Streaming rental.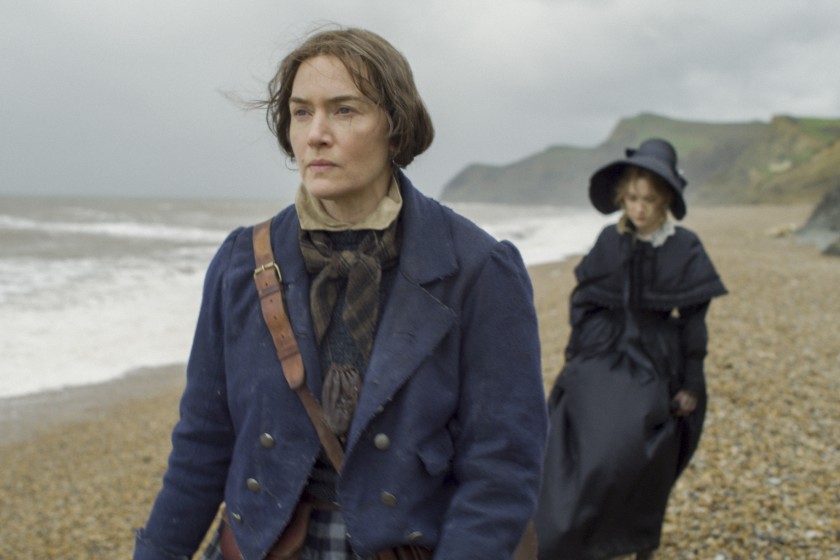 Ammonite – 2020 – Loosely inspired by the true story of palaeontologist Mary Anning, this film stars Kate Winslet as Anning and Saoirse Ronan as Charlotte Murchison, a woman rumoured to be her romantic partner. James McArdle, Gemma Jones, and Fiona Shaw also star. Hulu or streaming rental.
The Adventures of Greyfriars Bobby – 2007 – This fun and family-friendly film is based on the famed Edinburgh Skye Terrier, Greyfriars Bobby, who is said to have spent 14 years guarding the grave of his beloved human. In this particular adaptation, a new dog licensing law puts Bobby's life in danger, leading a local lad to fight for him. Paramount+, Epix, or streaming rental.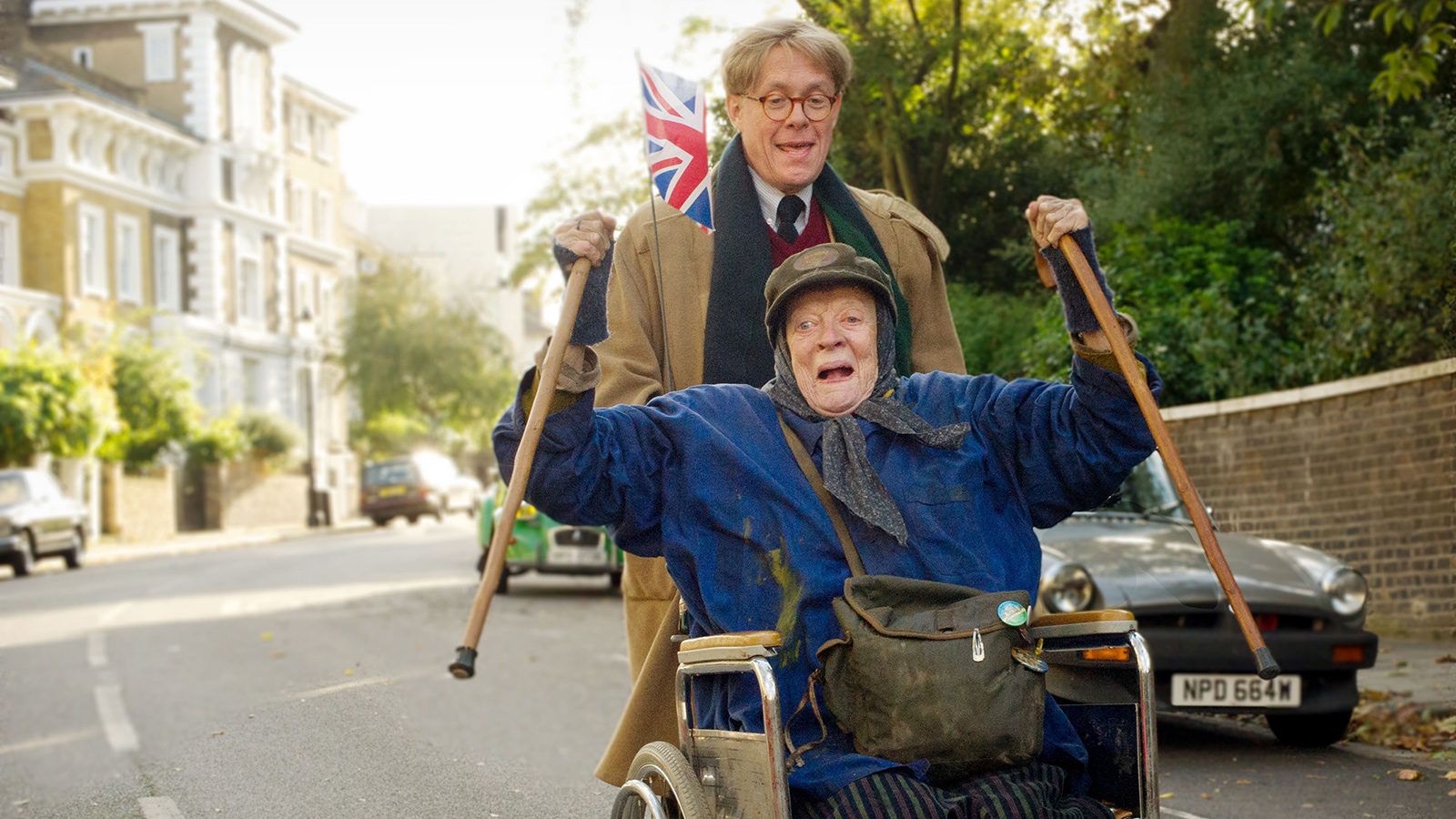 The Lady in the Van – 2015 – This uplifting film is based on the true story of a woman who temporarily parked her van in a man's drive, then proceeded to live outside his house for the next 15 years. Dame Maggie Smith stars. Amazon Prime Video or streaming rental.
Summerland – 2020 – While WWII rages on around them, a reclusive writer in Kent takes in a young evacuee from London. Gemma Arterton and Dame Penelope Wilton play younger Alice and older Alice, while Lucas Bond (The Miniaturist) plays Frank. Showtime or streaming rental.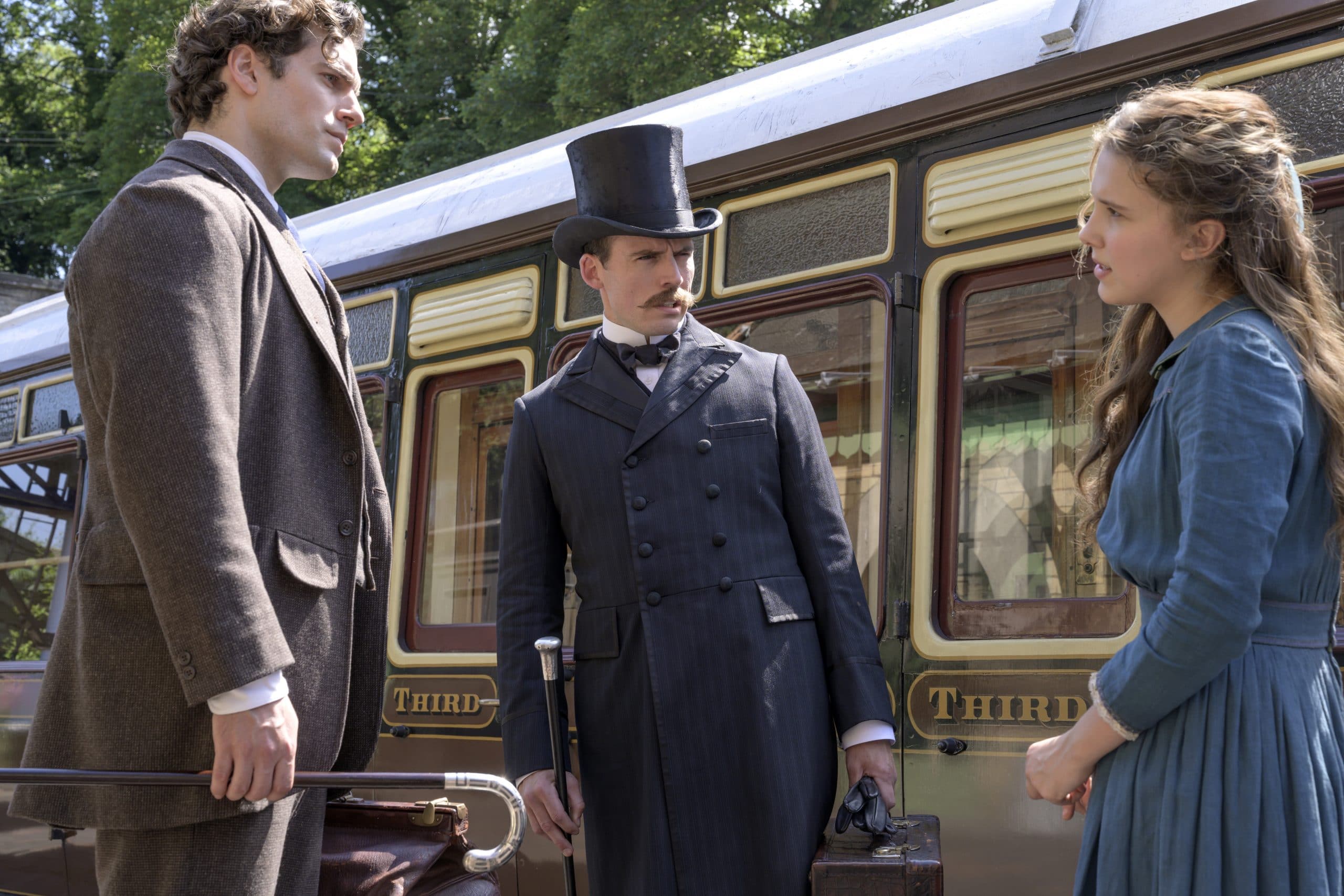 Enola Holmes – 2020 – This playful mystery is based on Nancy Springer's young adult mystery novels, and both follow the adventures of Sherlock Holmes' younger sister Enola. Millie Bobbie Brown stars alongside Henry Cavill, Sam Claflin, and Helene Bonham Carter. There's been no word on whether there will be a sequel, but the film was popular and there are more books available to adapt, so it seems like a solid possibility. Netflix.
Harry Potter & the Philosopher's Stone – 2001 – Though many have written the series off as "kid stuff", the entire Harry Potter series is imaginative, beautifully filmed, and well-acted. If you're looking for something you can watch with the kids or grandkids, you could do far worse than to start with Harry Potter & the Sorcerer's Stone and continue on through the series. HBO Max or streaming rental.
Saving Grace – 2000 – Brenda Blethyn (Vera) stars in this film about an English widow who's been left destitute after her husband's suicide. She decides to take drastic measures to survive. Craig Ferguson, Martin Clunes, and Phyllida Law are also in the cast. Interestingly, this film featured Clunes as a doctor, and that role was later spun off into two films before the character was changed quite drastically to create the Doc Martin television series. If you watch the end credits on Doc Martin, you'll see a nod to Saving Grace as the origin of the series. Screambox or streaming purchase.
The Limehouse Golem – 2016 – Bill Nighy and Olivia Cooke star in this mystery-horror film about a serial murderer in Victorian London. The film is based on Peter Ackroyd's 1994 mystery novel, Dan Leno and the Limehouse Golem. Hulu or streaming rental.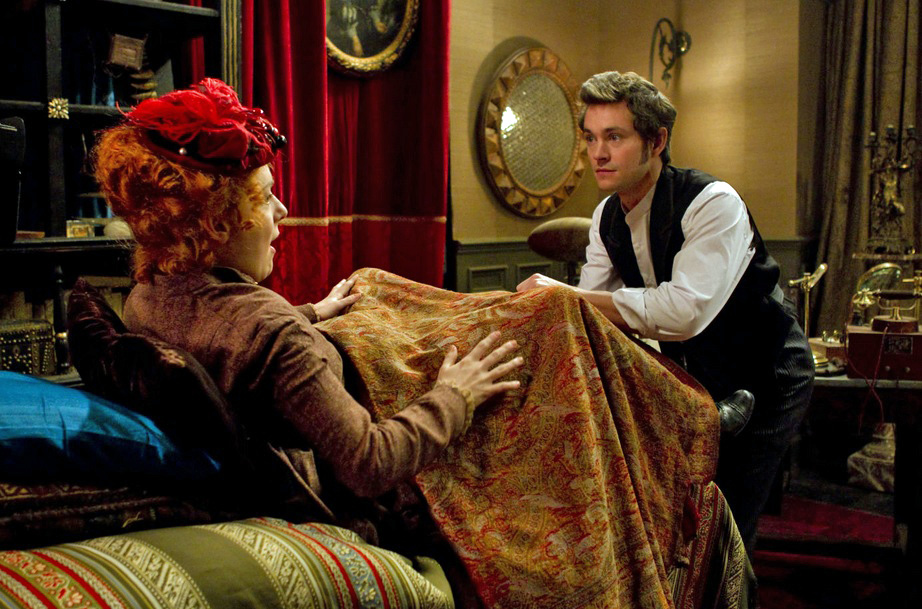 Hysteria – 2011 – Hugh Dancy and Maggie Gyllenhaal star in this Victorian era film about a young doctor who joins a medical practice where they specialise in treating "hysteria". It's a delightfully funny film, but not for the those who are easily offended by sexual topics. Starz or streaming rental.
Love & Friendship – 2016 – Based on Jane Austen's epistolary novel Lady Susan, this film is set in 1790s London and follows the scheming, recently widowed Lady Susan Vernon and she aims to secure husbands for both her daughter and herself. Kate Beckinsale stars, but British TV fans will also spot Stephen Fry in the cast. Amazon Prime Video.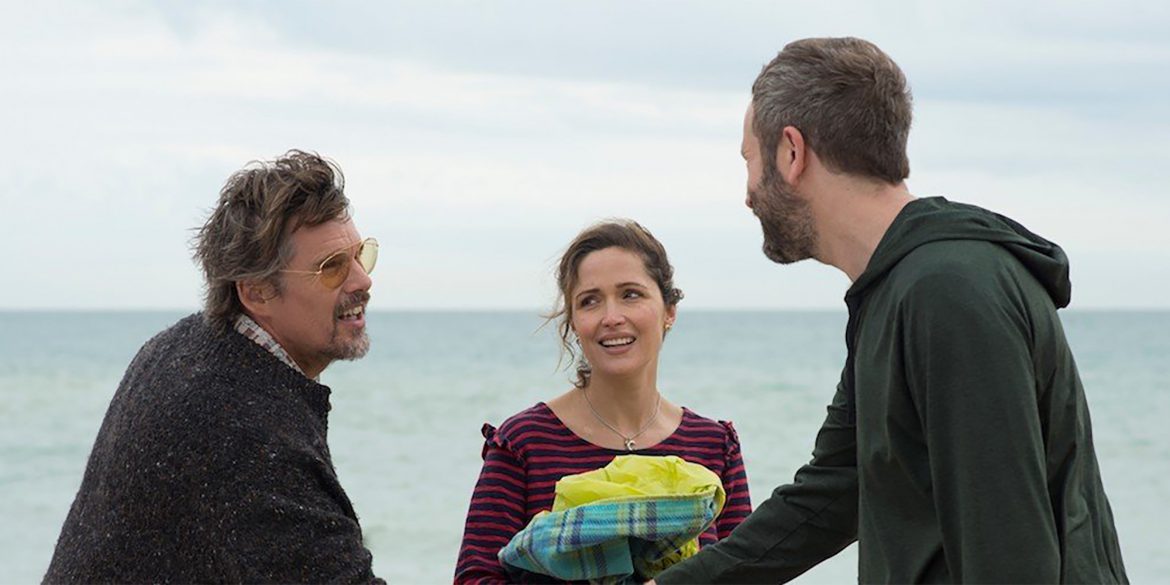 Juliet, Naked – 2018 – This fun film offers a twist on the rom-com genre, telling the story of an unlikely friendship and romance between a British woman and a washed up singer from the United States (who happens to be her boyfriend's obsession). Rose Byrne (Bridesmaids), Chris O'Dowd (The IT Crowd), and Ethan Hawke (Before Sunset) star. IMDb TV or streaming rental.
Daphne – 2017 – An unhappy young Londoner is forced to confront the need for change after she sees a shopkeeper get stabbed during an unsuccessful robbery attempt. Though it might not sound like it, there's an element of comedy to this drama, along with performances from Emily Beecham (Into the Badlands) and Geraldine James (Kavanagh QC). Those who prefer to avoid profanity and sexual situations will want to avoid this one. Hulu, Paramount+, Epix, Roku Channel, or streaming rental.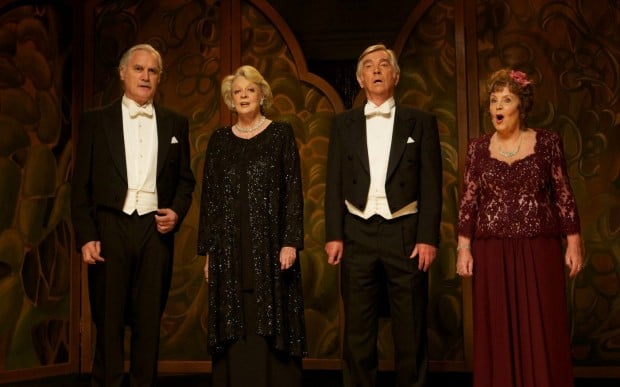 Quartet – 2012 – This delightful dramedy is one no British TV and film fan should miss. It includes performances from British acting greats like Dame Maggie Smith, Sir William Connolly, Sir Tom Courtenay, and Sir Michael Gambon. The action takes place in Beecham House, a retirement home for former professional musicians, and it sees our main characters attempting to raise funds to save the home. There's music, drama, romance, and a number of appearances from British TV favourites like Sheridan Smith and the late Trevor Peacock. Netflix, Showtime, or streaming rental.
The Little Stranger – 2018 – This gothic drama is set in 1948 and it follows a doctor who visits an old house where his mother used to work, only to find the house may be hiding a secret. Domhnall Gleeson and Ruth Wilson star. Streaming rental.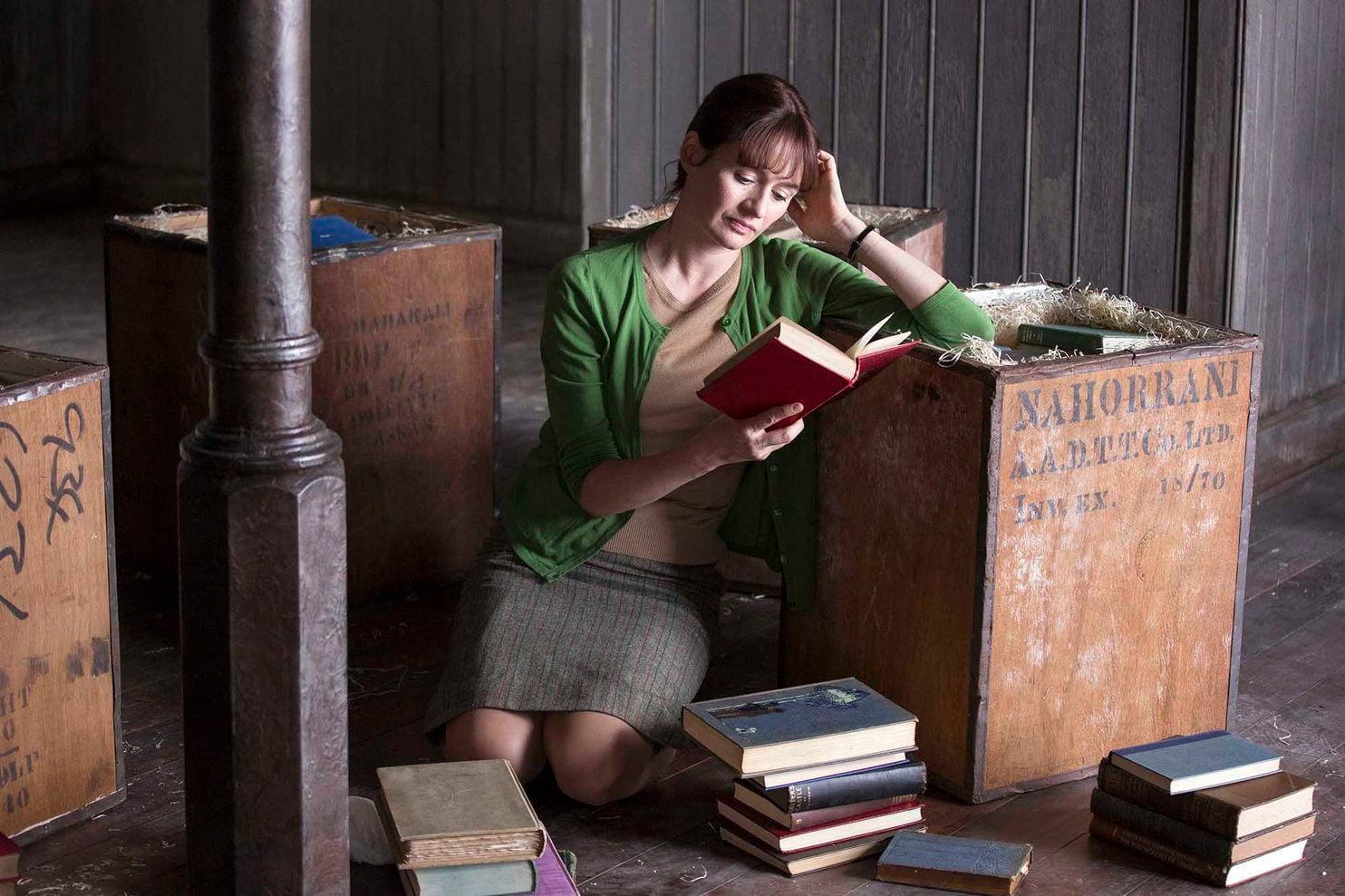 The Bookshop – 2017 – Emily Mortimer stars in this film about a widow who moves to a small coastal town to follow her dream of opening a bookshop. Set in the 1950s, the film also includes performances from Patricia Clarkson and Bill Nighy. It's adapted from Penelope Fitzgerald's 1978 novel of the same name. Epix, Hulu, Paramount+, or streaming rental.
Cry of the Penguins – 1971 – This British classic stars Sir John Hurt and Hayley Mills. The story follows a young London biologist who's more interested in penguins than women. This one is also known as Mr. Forbush and the Penguins. Streaming rental.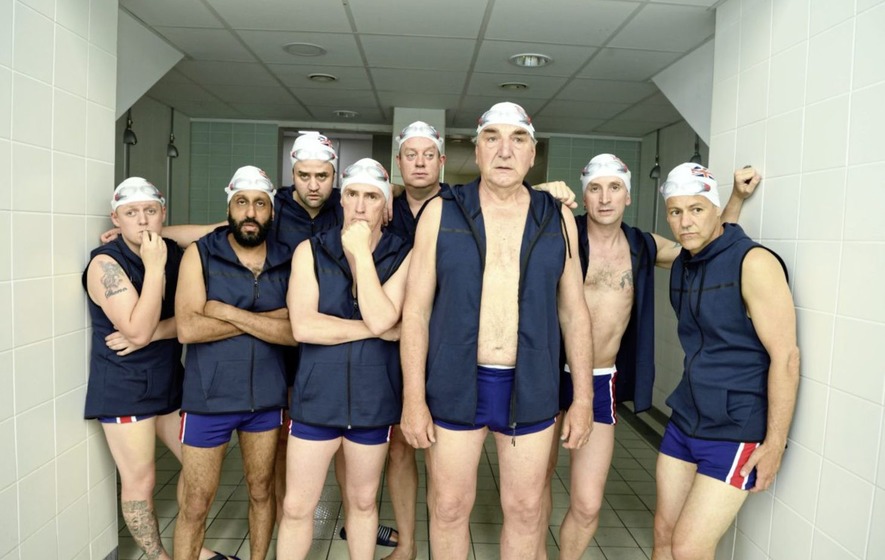 Swimming With Men – 2018 – This light-hearted film sees a group of middle-aged men come together on a synchonised swimming team. British TV fans will likely recognise Jim Carter (Downton Abbey), Rob Brydon (Gavin & Stacey), Nathaniel Parker (Inspector Lynley Mysteries), Rupert Graves (The Forsyte Saga), Jane Horrocks (Absolutely Fabulous) and Charlotte Riley (Press). Hulu, AMC+, or streaming rental.
Black Narcissus – 1947 – If you watched the recent adaptation of Black Narcissus starring the late Dame Diana Rigg (Hulu), you may also want to go back and watch the original film adaptation of Rumer Godden's 1939 novel. Both adaptations revolve around sexual tension and nuns at a small convent in the Himalayas. HBO Max or streaming rental.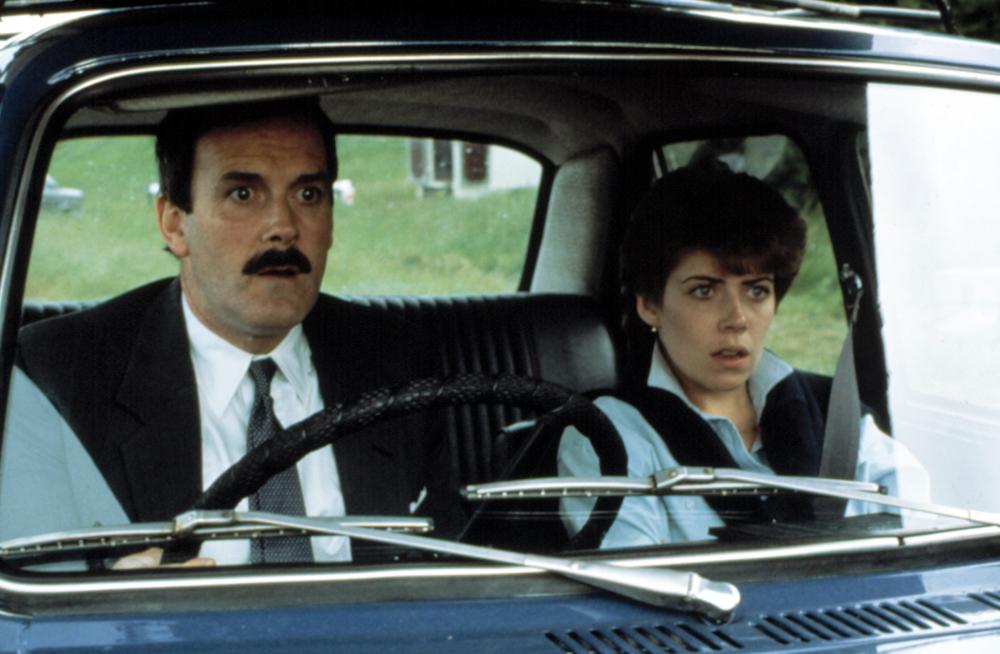 Clockwise – 1986 – Though dated, Monty Python/John Cleese fans will enjoy this light 80s comedy in which John Cleese plays Brian Stimpson, a headmaster with an obsession for punctuality. The film includes quite a few familiar favourites, including Dame Penelope Wilton (After Life), Alison Steadman (Hold the Sunset), and Geoffrey Palmer (As Time Goes By). Amazon Prime Video or streaming rental.
What's Your Favourite British Movie?
Do you have a favourite British film you like to stream over and over? Other recommendations you'd add to this list? We'd love to hear your thoughts in the comments!
Save it to Pinterest